Looking for a few easy keto casserole recipes to add to your keto dinner rotation? You'll love this extensive list of casseroles that includes everything from Meatball Casseroles to Tuna Casseroles!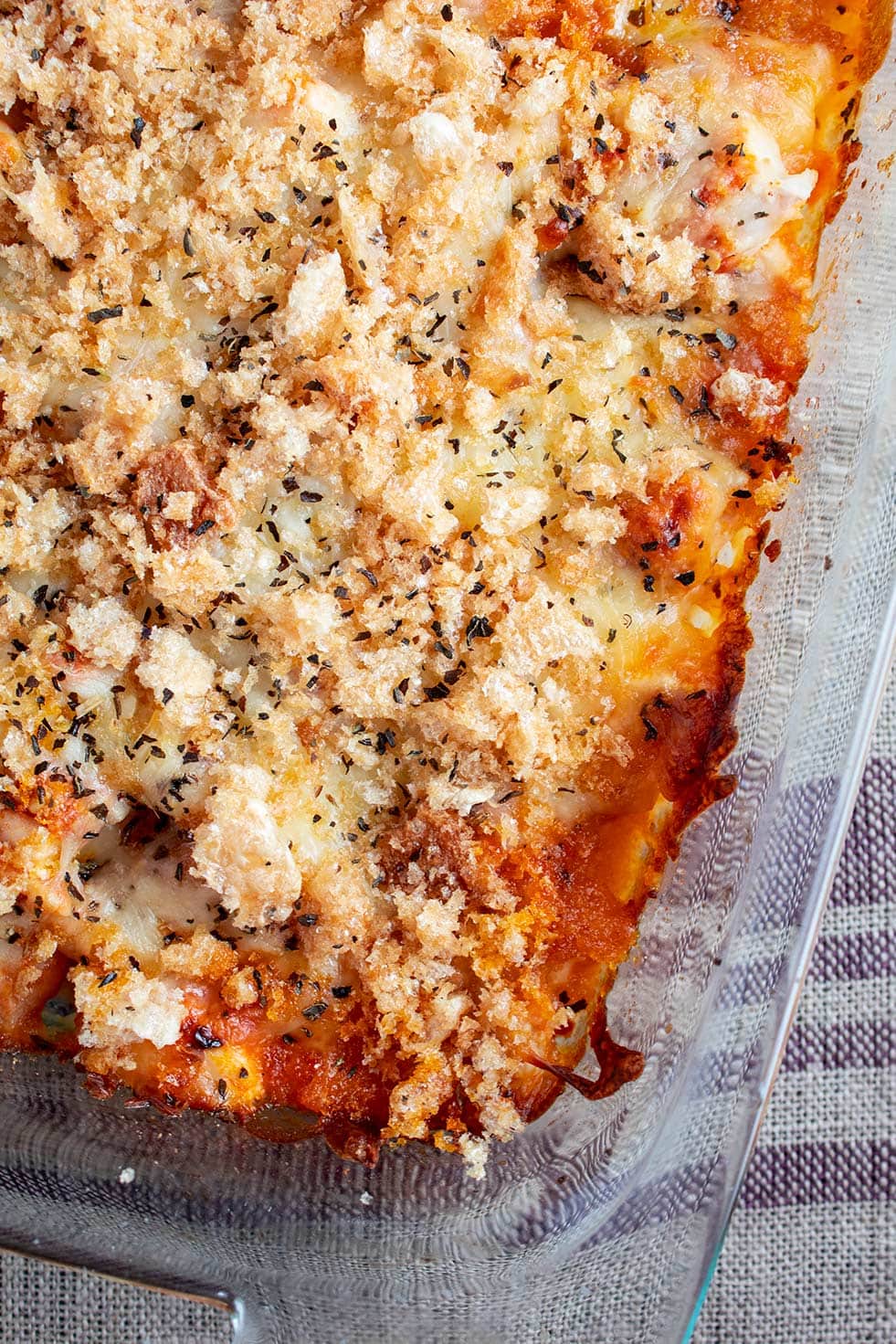 Easy keto casseroles make for a tasty dinner the whole family will love! These keto casseroles are especially good for dinner because they're keto-friendly for any ketoers in the household, but can be easily supplemented with a carb-heavy side for those who aren't partaking in keto.
Figuring out what you are going to eat for your keto dinner is one of the quickest ways to succeed on your keto diet. Adding delicious casseroles, keto pizza and keto soup recipes to your keto meal plan will make success a lot easier to attain. This extensive list of keto casseroles with ground beef, keto fish and keto chicken casserole recipes will make it possible to succeed on an easy keto diet.
Also, we've included a couple of keto breakfast casseroles with this comprehensive list, so enjoy!
Keto Casserole Recipes
In this post, you'll find links to recipes for both ground beef casseroles and chicken casseroles, as well as a few others:
Cheeseburger Casserole
Chicken Alfredo Casserole
Meatball Casserole
Breakfast Casserole
Tuna Casserole
Teriyaki Chicken Casserole
Jalapeno Chicken Popper Casserole

Chicken Enchiladas Casserole

Chicken Broccoli Casserole
How to Make the Best Keto Casseroles
Pre-cook the meat. It is always best practice to pre-cook the meat with any of the casseroles you make. First of all, it give you the chance to drain any excessive fat. For example, if you are using a high-fat content beef (like 73%) you might want to drain a bit of that off. Next, you can sauté your meat of choice with any onions, garlic and basic seasonings your recipe calls for. Sautéing will help to bring out some of the many wonderful flavors in your seasoning and vegetable ingredients. Lastly, it is the best way to ensure that your meat is not undercooked.
Pre-cook your vegetables. Throwing your vegetables straight into the casserole dish will not ensure that they are cooked properly. For example, when you add broccoli or cauliflower to any casserole you want it fully cooked to maximize that casseroles flavor.
Add your chosen sauce. Many casseroles call for you to add specific types of sauces like marinara sauce, Alfredo sauce and ranch dressing. These sauces will contribute to the flavor and the overall texture of your casserole dish.
Put your low carb casserole together. Adding all of your ingredients together into your casserole dish is your final step. Sometimes you just mix it all together, alternatively, you layer the ingredients or create alternating layers. Each recipe has its own method of putting the final dish together to maximize flavor and texture.
Bake it. The final step is to bake it in the oven. This allows all of your ingredients to combine thoroughly, especially any egg and cheese ingredients. Once combined during the baking process your casserole is ready to serve!
1.
Keto Low Carb Cheeseburger Casserole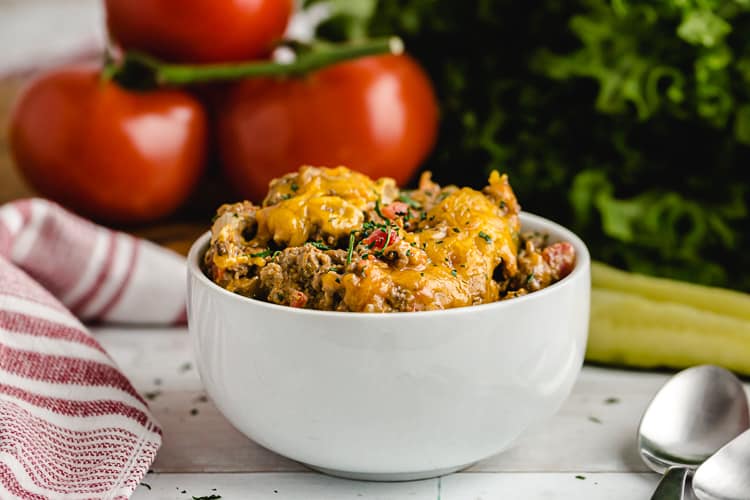 2. Keto Chicken Alfredo Casserole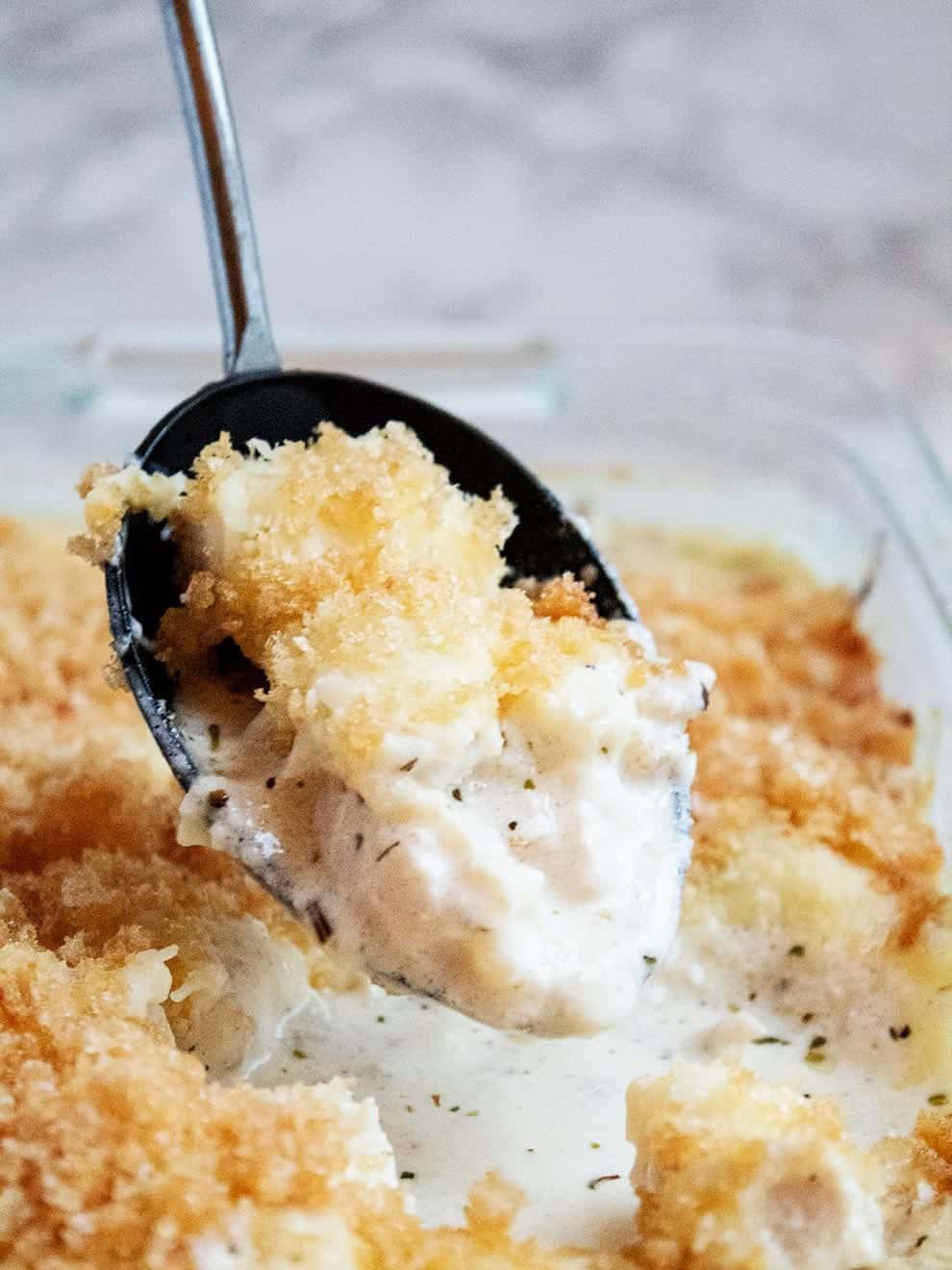 Say hello to this cheesy, creamy keto casserole recipe! Cheesy Keto Chicken Alfredo Casserole is ridiculously good and will make your tastebuds sing, guaranteed.

3. Keto Low Carb
Meatball Casserole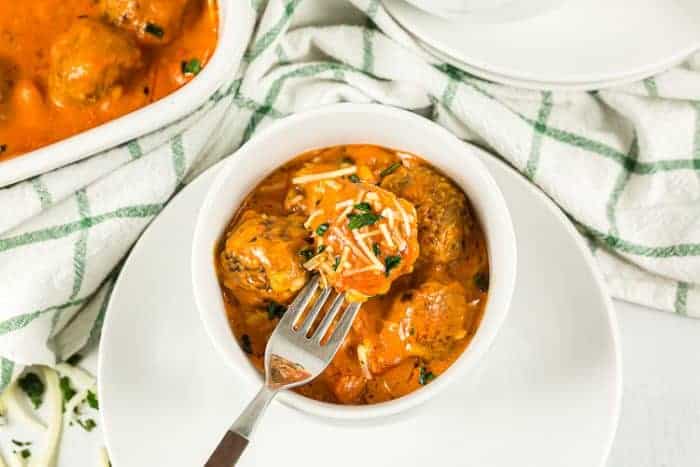 4. Keto Low Carb Breakfast Casserole

5. Keto Low Carb Tuna Casserole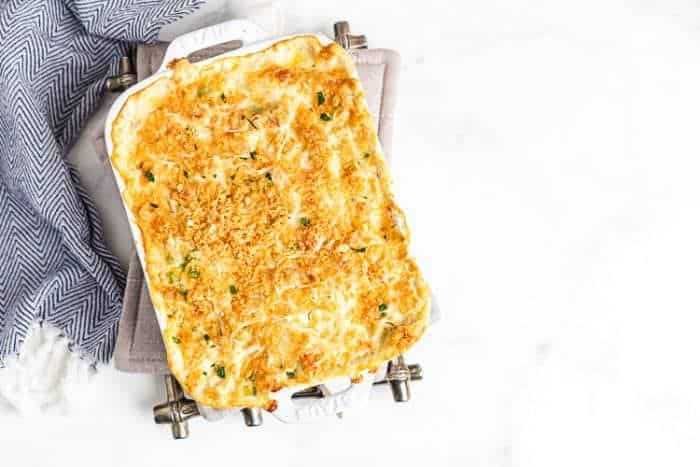 6.
Keto Low Carb Teriyaki Chicken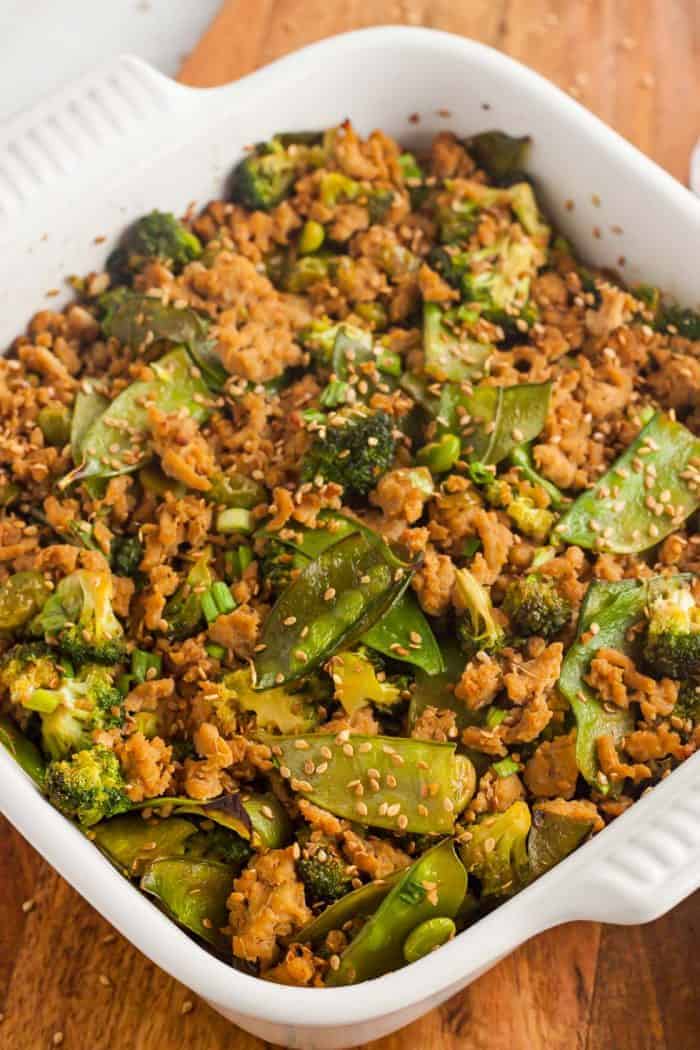 This keto teriyaki chicken casserole recipe is a fantastic dish if you love a bit of spice to go with your chicken!

7.
Keto Jalapeno Popper Chicken Casserole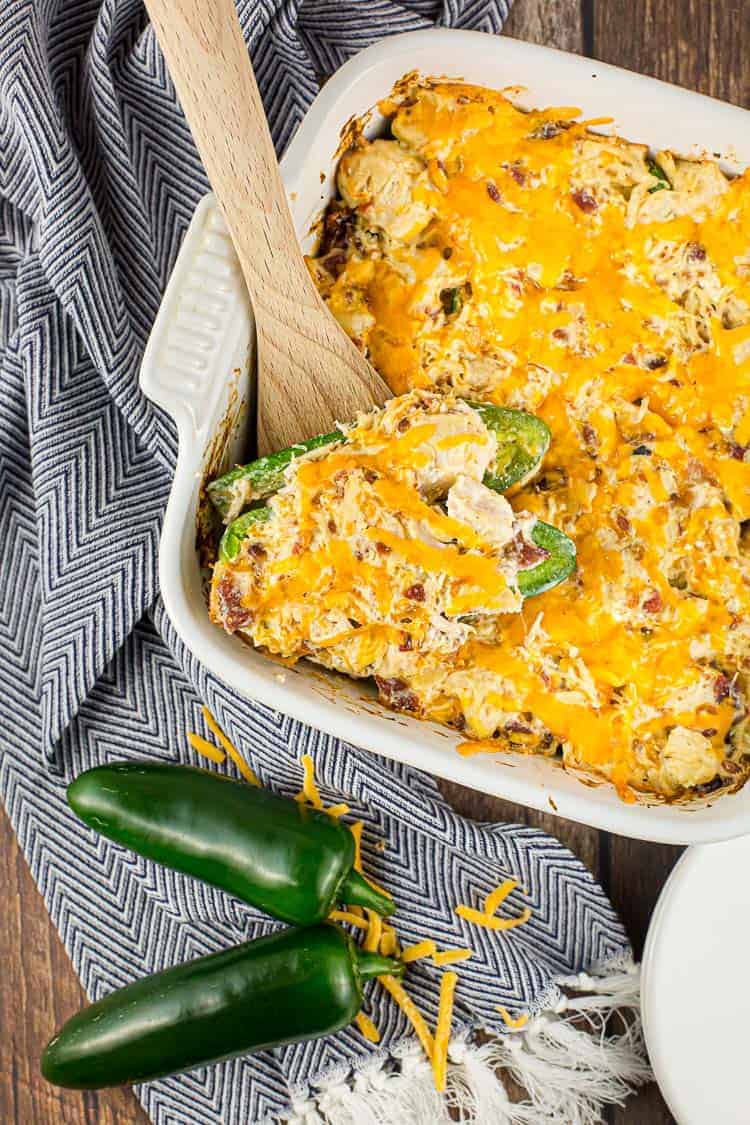 Keto Jalapeno Popper Chicken Casserole is a favorite of anyone who loves hot food. Yes, it is flavorful and the "heat" in this dish does not disappoint.

8.
Keto Chicken Enchiladas Casserole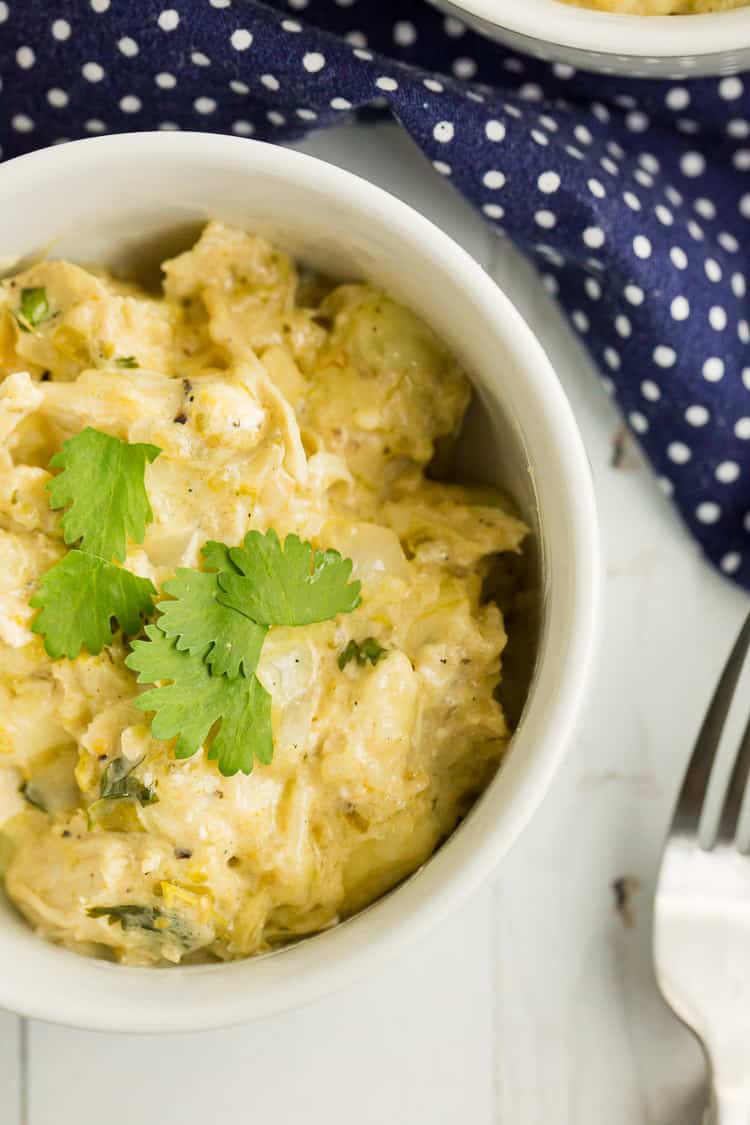 This casserole recipe also uses enchilada sauce to lend a wonderful flavor, plus chicken, mayo, cauliflower rice, and a few spices. Yum!

9. Keto Low Carb Chicken Broccoli Casserole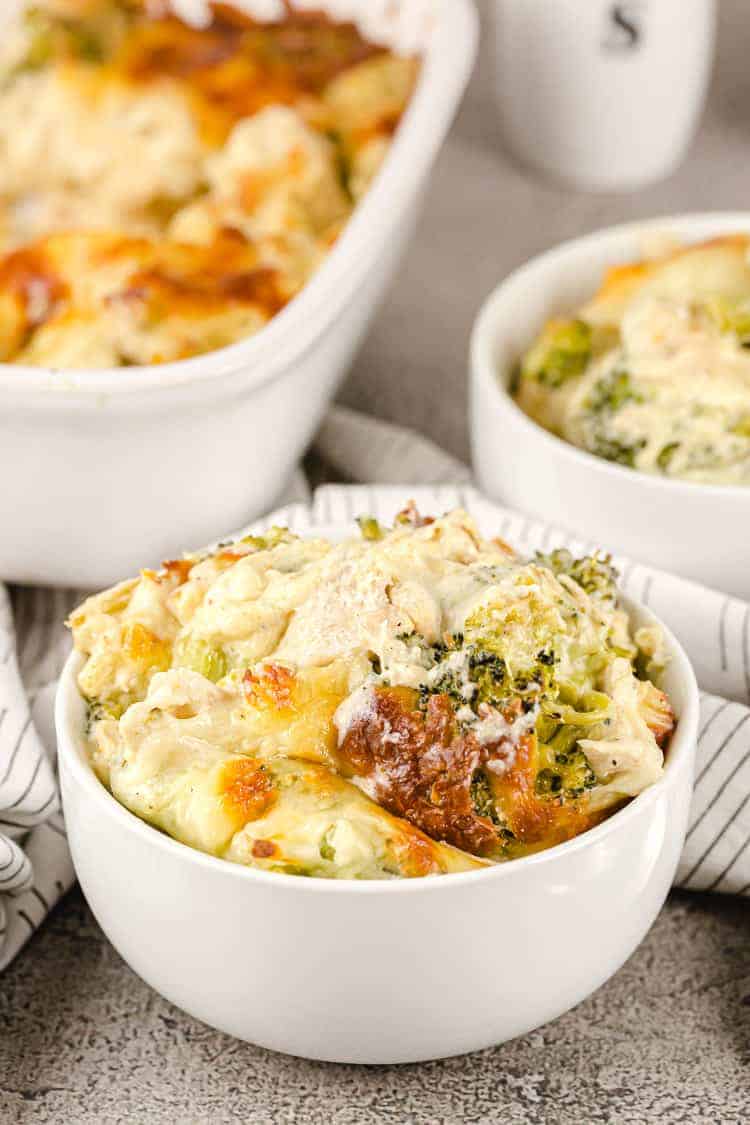 For this casserole, chicken and broccoli take a bath in a creamy, cheesy sauce. You can also make this recipe using turkey (perfect for Thanksgiving leftovers!).
10. Keto Low Carb Pizza Casserole

11. Cheesy Loaded Cauliflower Casserole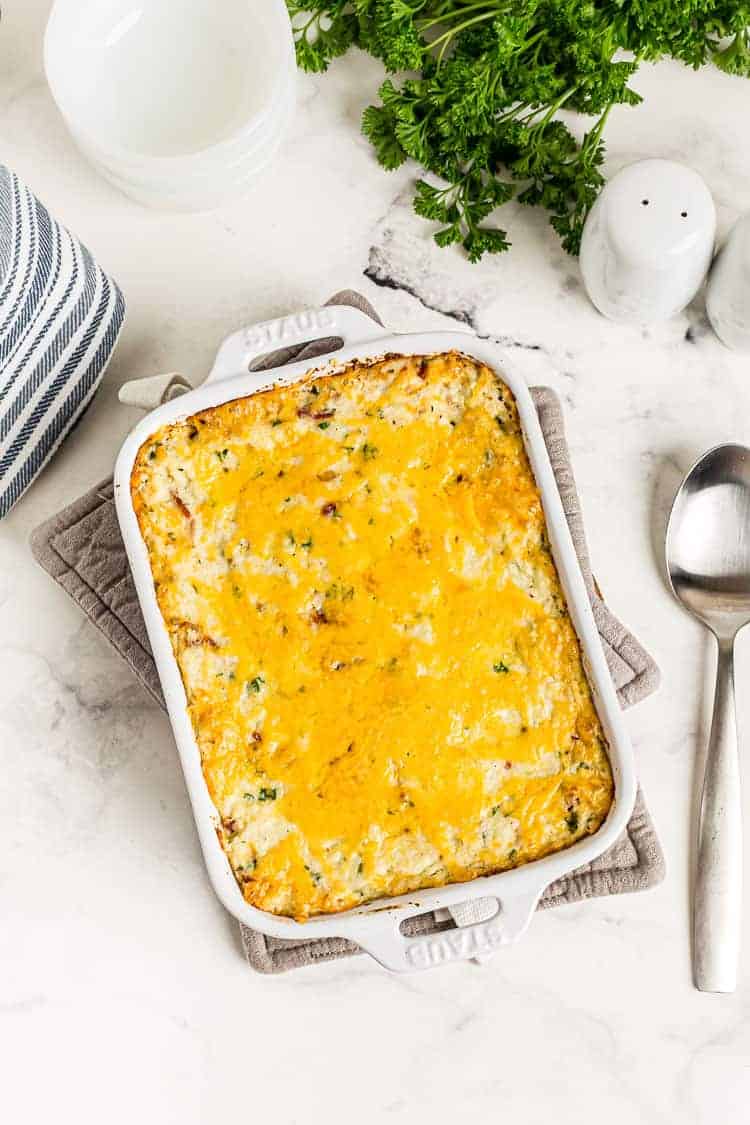 12. Keto Ham Casserole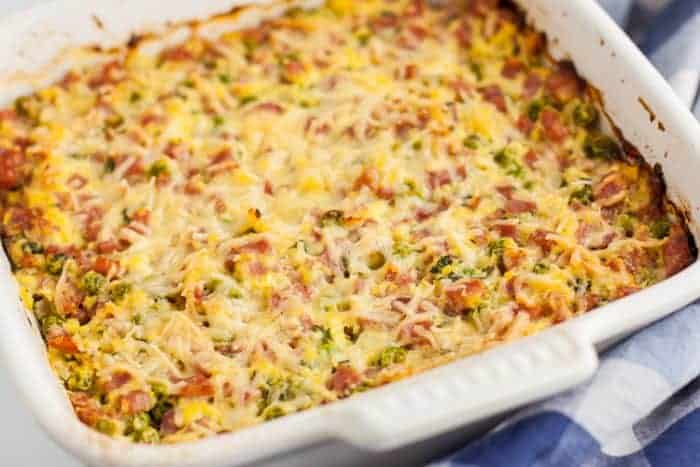 Keto Chili Dog Casserole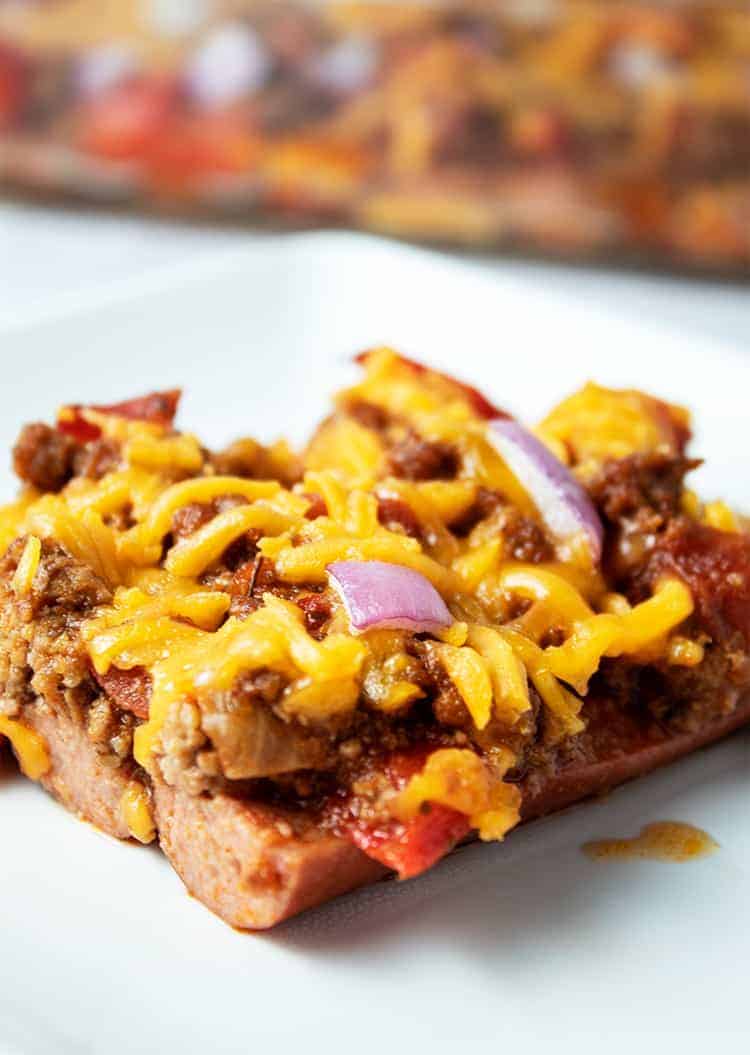 King Ranch Casserole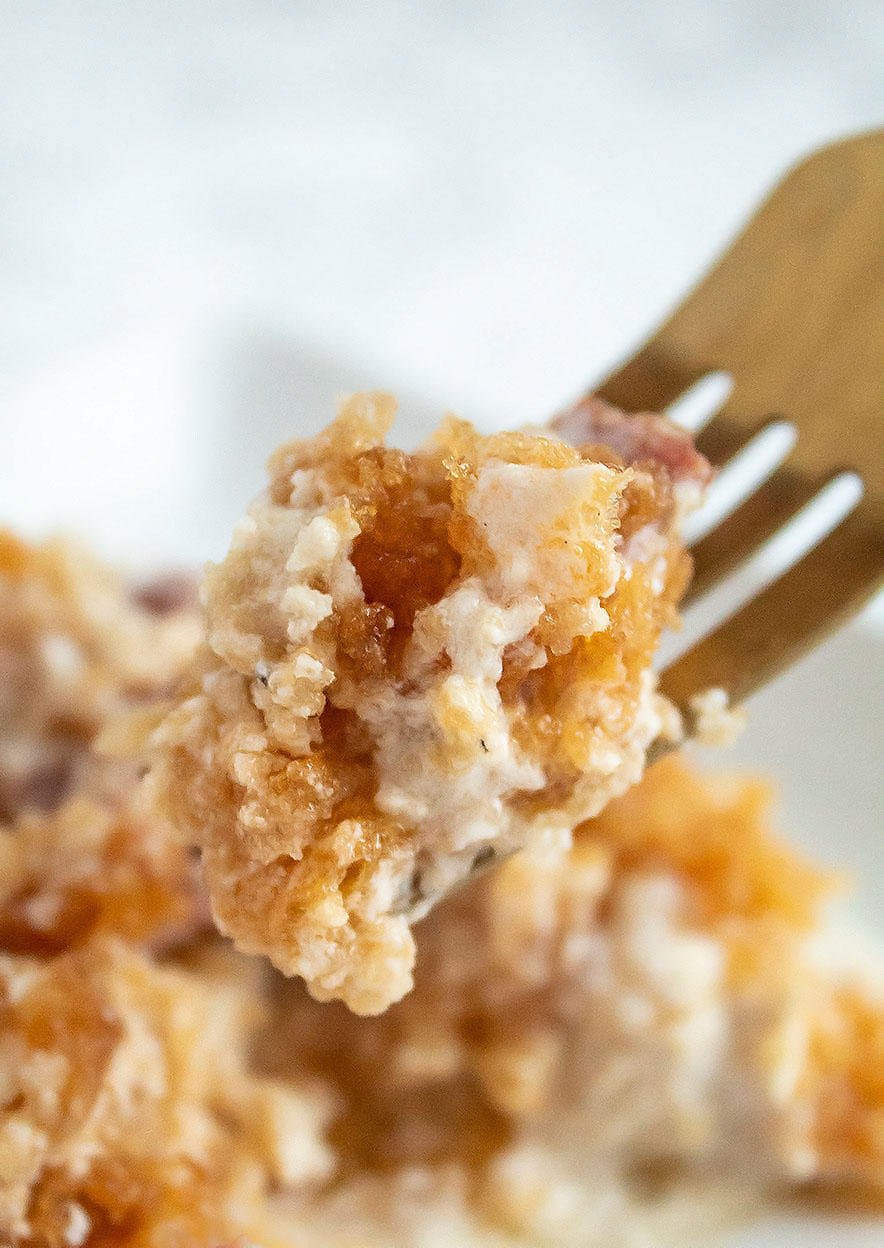 Looking for an easy-to-assemble keto casserole that is packed with flavor? Look no further than this super tasty Crusted Buttery Chicken Casserole that contains only ONE gram of net carbs per serving!

Which Keto Low Carb Casserole Recipes Are Your Favorite?
Please let me know your experiences in the comments!
More Keto Dinners
Here a few more delicious keto casseroles the whole family will enjoy:
Like This Post? Give it a Share!
I hope you love this keto casserole roundup! If you liked this post, I would so appreciate you giving it a share by using the social sharing icons. THANK YOU!