Keto cookies?! Cookies on the keto diet?! Heck yes! I've handpicked 17 of the best keto cookies recipes out there right now to help you satisfy your cookie craving without ruining your keto diet.
This post contains affiliate links, which means I'll make a small commission if you purchase through one of my links. Thank you for your support!
When I call these genius keto cookies recipes, I'm not exaggerating. The recipes I'm about to share with you aren't just throw-some-keto-stuff-in-a-bowl-and-hope-it-tastes-good recipes. Nope, these ketogenic cookies are some hardcore keto treats that have been expertly created for the ultimate tastegasm. 🙂
Now Let's Eat Some Low Carb Keto Cookies!
I tried to include a wide variety of keto cookies from our Keto Desserts so you weren't just looking through a list of 14 chocolate chip keto cookies (there are a lot of recipes for those) and three others. Nope, every single one of these recipes is quite different. Keto cookies go really well with some of our Keto Coffee, enjoy!
17 Genius Ketogenic Cookies
(by Forget Sugar Friday)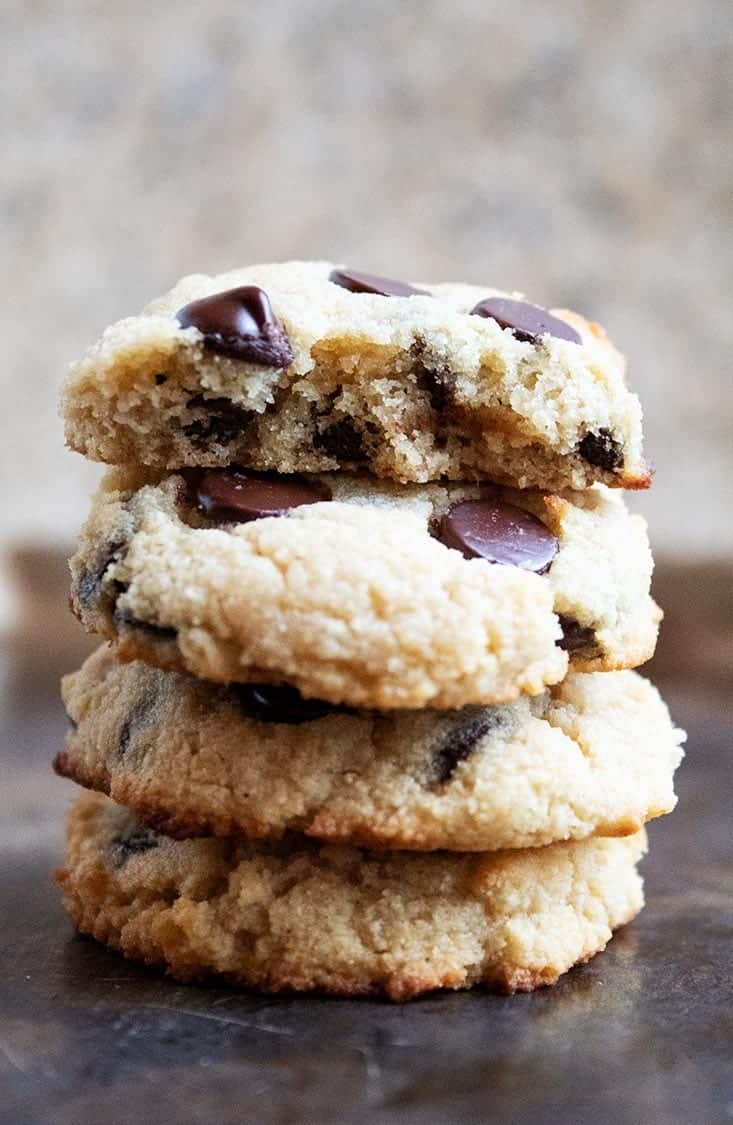 Um, chocolate chip keto cookies. Who doesn't love chocolate chip cookies? These are firm on the outside, soft and chewy on the inside, and contain only 1g net carbs per cookie!
If you're like me, you LOVE convenience, so I wanted to share these two pre-packaged keto cookie options. No time in the kitchen necessary! They taste AMAZING (soft and chewy!), plus they come individually packaged (two cookies per package) so you don't have to worry about your inner Cookie Monster eating the whole batch. 😉
Each package contains only 4g net carbs! Use coupon code FORGETSUGARFRIDAY for 15% off your order.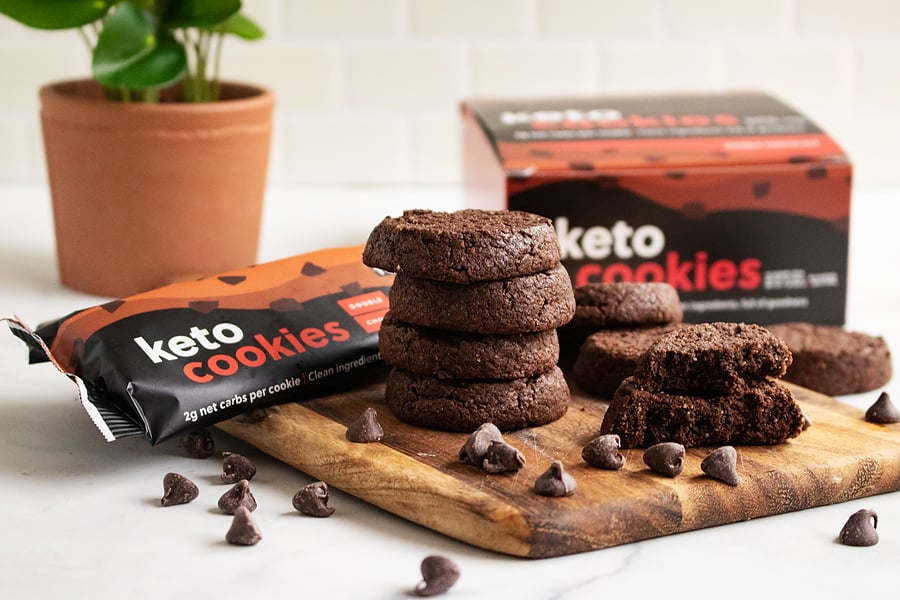 (by Forget Sugar Friday)
Yep, these macaroons really taste like sugar cookies! Plus, they're super easy to make.
(by Forget Sugar Friday)
These soft-and-chewy keto cookies have a fabulous texture (soft and chewy, of course!) and are quite sizable. Big cookie = good cookie. 🙂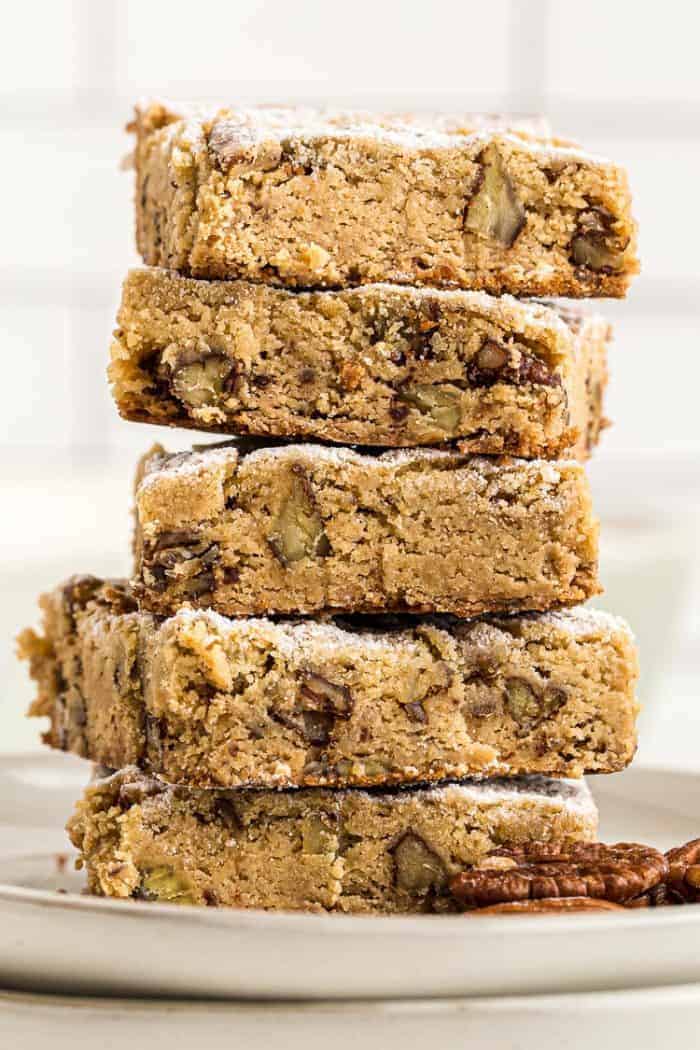 Check out those beautiful keto treats! These Sugar-Free Pecan Keto Snowball Cookies are perfect for the holidays or anytime you want a buttery, sweet treat. During the holidays, this pairs wonderfully with Keto Cranberry Sauce. (FYI, the recipe uses a buttery spread, but you can opt for regular 'ol butter.)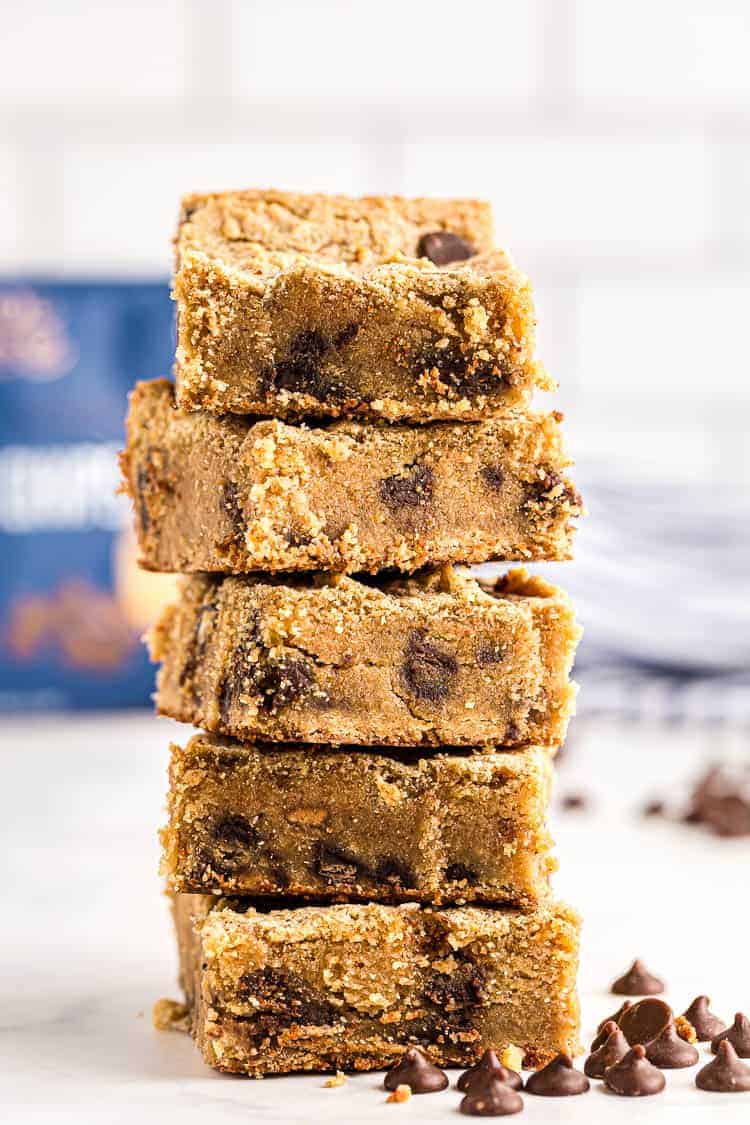 #6: Have a peanut butter chocolate craving? These tasty Keto Peanut Butter Chocolate Chip Cookies will take care of that! The recipe is simple, so you'll be able to whip them up in no time to satisfy your craving. (Peanut butter chocolate cravings are always an emergency, right?)
Keto Butterscotch cookies are a very fun alternative to chocolate chip cookies!
(by Wholesome Yum)
Yes, those are tagalongs, like the Girl Scouts cookies. Yes, they are low carb. No, I am not messing around with you. Yes, you need to make them right now. (Now wipe that drool off your keyboard!)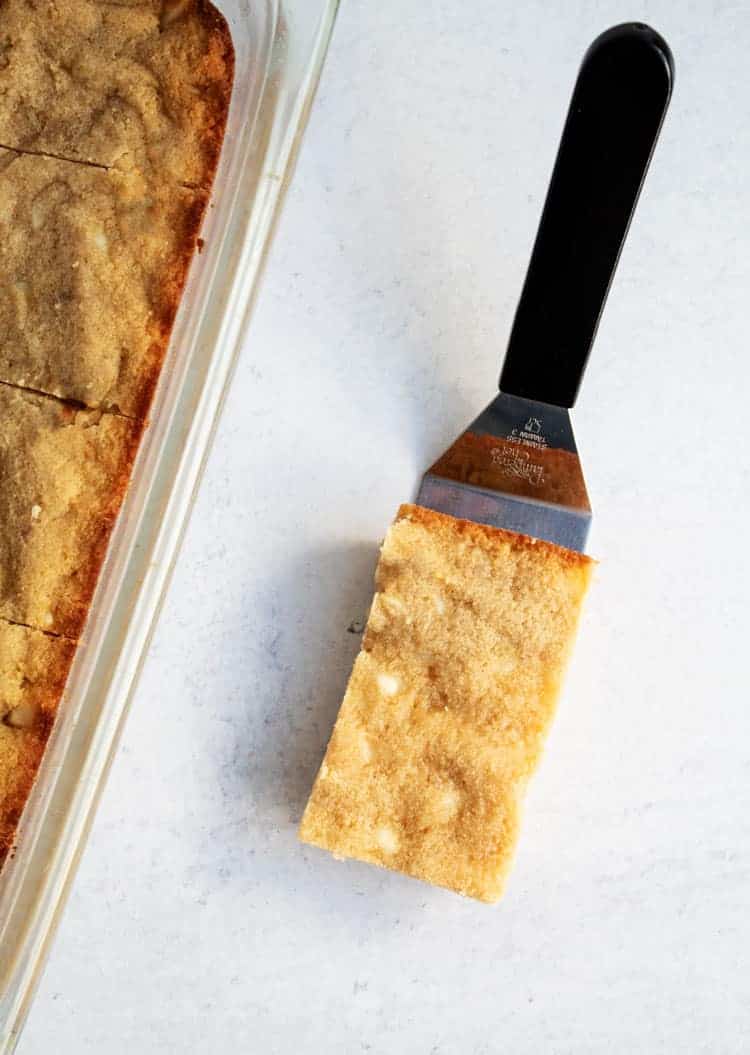 Check out that easy recipe! It's a keeper for sure. There are few cookie recipes that rival these Keto White Chocolate Macadamia Nut Cookies, it is that good. Try these with our Keto Hot Chocolate or our Keto Peppermint Mocha!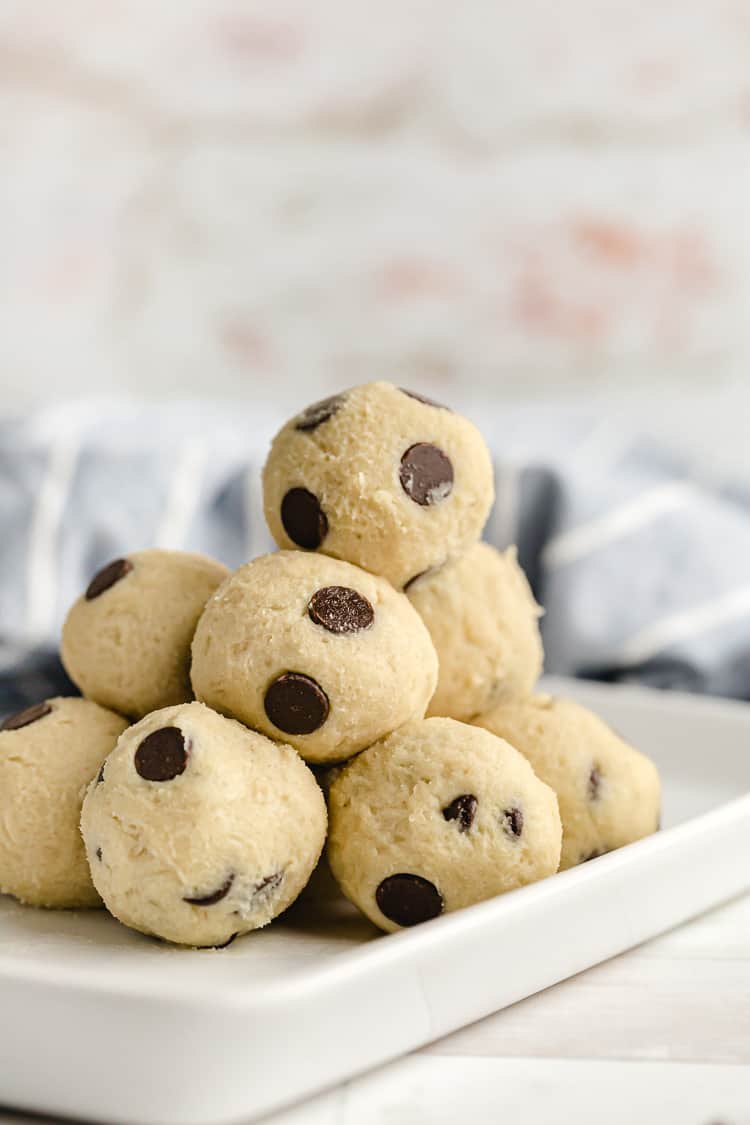 It doesn't get any easier than no-bake cookies! This popular Keto Cookie Dough requires no oven and is ready to serve when you finish the mixing.
These holiday favorites might be the best sweet you eat all holiday season, they are that good! Our Keto Pumpkin Cookies are somehow better than the sugary alternative. Try these with our Keto Pumpkin Spice Latte.
(by Ruled.me)
Would you take a look at those cookies?! Yes, these low carb keto cookies actually have a glaze on top. (A pretty brilliant glaze, if I might add.) If that's not decadent, I don't know what is!
(by Ruled.me)
If you're looking for a refreshing and sweet keto treat (hey, that rhymes!), you'll love these Keto Gingersnap Cookies. According to the creator of the recipe, they're hard on the outside but soft and chewy (and buttery!) on the inside.
(by Low Carb with Jennifer)
Okay, so I cheated slightly with this recipe, but I don't think you'll be too mad. This recipe is actually for chewy energy bites, not cookies, but they're made with the Danish butter cookie in mind. The best part of this recipe is you can add all sorts of mix-ins and flavorings! (Check the recipe for details.)
These Keto Chocolate Cookies are phenomenal! Just bursting with chocolate flavor and so simple to make. These are a must-make for any chocolate lover.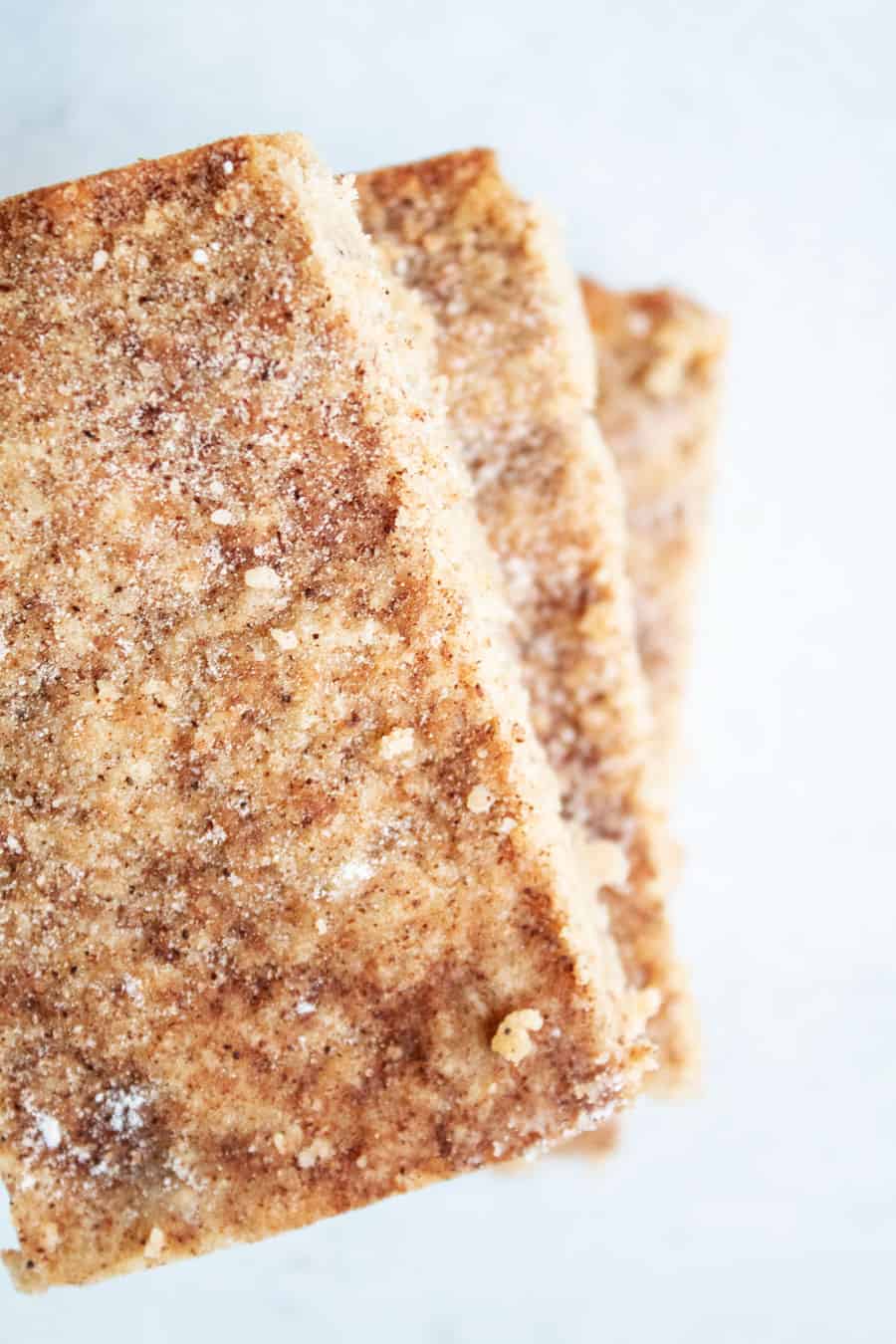 These Keto Snickerdoodles are amazing and are a wonderful treat during the holidays. If you love a cookie with a cinnamony flavor, you will love these! Try these holiday favorites with some delicious Keto Eggnog.
(on I Breathe, I'm Hungry; guest post by Sugar Free Londoner)
These ketogenic cookies contain only five ingredients, making them simple and easy to whip up any time you have a craving for something sweet. As you might guess, the star of the show is pecans, ground and mixed with four other ingredients. You can also top each one with a pecan half to pretty them up!
Keto Cookies: Bonus!
(by Divalicious Recipes)
Looking at the photo, you might think these keto cookies are hard. (I don't know about you, but I don't really care for hard cookies.) Thankfully, if you thought that, you'd be wrong. They're soft and chewy! With ingredients like pumpkin, cream cheese, and butter, their soft nature makes sense.
(by The Primitive Palate)
First I gave you tagalongs, and now I'm giving you Oreos. Does life get any better than that? Not only are these keto Oreos insanely delicious (and kind of adorable, to be honest), each one contains less than one gram of net carbs.
I hope you enjoyed this roundup of keto cookies! If you did, please give this post a share on social media by using the social sharing icons. Thanks so much!
ChocZero Coupon
Don't forget to use your ChocZero Coupon discount when purchasing chocolate chips for your keto cookie recipes!
Love these Keto Cookies? I Have More Keto Recipes for You!
The keto diet does not have to be boring. 🙂 Check out these two keto recipe roundups I put together for you!
My most popular keto post, 33 Must-Try Keto Fat Bombs Recipes…
And my favorite keto post (because I LOVE coffee), 17 of the Best Keto Coffee Drinks (to Help You Rock the Keto Diet).