Maple Pecan Butter (keto butter) is so good it's like a keto dessert! This amazingly yummy "dessert butter" can be eaten on keto bread, keto muffins, keto veggies, keto pancakes, and so much more.
This post contains affiliate links, which means I'll make a small commission if you purchase through one of my links. Thank you for your support!
One of the most frequent things I hear on my Keto Living Facebook Group is "I can't get in enough fat without bumping up the rest of my macros! What do I eat?!"
I always recommend MCT oil followed by fat bombs. But after I post this recipe, it's going to be: "MCT oil, fat bombs, and this amazing Maple Pecan Butter!" Because #1 this stuff is SO GOOD and #2 it is so versatile! I'll give you some ideas later in this post, but I can tell you this stuff is good on just about anything. (I almost typed "except broccoli," but I'm actually pretty sure it would be great on broccoli!)
Suffice to say, with a stash of this Maple Pecan Butter in your fridge, you'll never have to worry about your fat macros again.
Ingredients Used in Maple Pecan Butter
This keto butter recipe only has three ingredients! You'll need salted butter, pecan halves, and this game-changing amazing maple-flavored syrup made from monk fruit extract. (Don't worry about the "fruit" aspect of it; two tablespoons of this stuff contain only 1g net carbs after you subtract the fiber and sugar alcohols!)
Stock up on a bottle (or five) of this… it is heavenly!
How to Make Maple Pecan Butter (Keto Butter)
First, you'll toast your pecans halves at 325 degrees for 12-15 minutes, carefully monitoring them to make sure they don't burn. Once they're done, give them a quick look to make sure there aren't any tiny burnt pieces that escaped you while you were checking them in the oven. If you see any, remove those pieces so they don't lend a burnt flavor to your butter. (I noticed two tiny burnt corners on two of my pecan halves, so I removed those corners.)
Place your butter and maple-flavored syrup into a food processor:
Pulse until it is beautifully whipped:
Then add your toasted pecans:
Pulse until the pecans are the size you'd like:
Your keto butter is served! Optional but highly recommended step: eat a spoonful right out of the food processor. 🙂
How to Use Maple Pecan Butter
This keto butter is so versatile and can be used on so many keto foods. Here are a few ideas:
Add to steak or pork chops
Spread on keto bread
Spread it on keto crackers
Spread on keto muffins
Spread on keto pancakes (maybe with a little extra Lakanto syrup on top!)
Serve on steamed green beans: Just follow my recipe for Maple Pecan Green Beans
Bring some to room temperature (you'll store it in the fridge) and eat it straight off a spoon (don't knock it 'til you try it!)
Leave me a comment to let me know how you're enjoying your Maple Pecan Butter!
How to Store This Keto Butter
You'll store your keto butter in the fridge to make sure it stays fresh. I ended up rolling mine into a log (just put it in some saran wrap and roll until it's your desired shape) for easy slicing:
By the way, this keto butter will be a HUGE hit at parties! Even if your guests couldn't care less about the keto diet, they'll love the flavor. Serve it with some crackers or bread and they'll rave about it!
Like This Post? Give it a Share!
I hope you love this Maple Pecan Butter recipe! If you liked this post, I would so appreciate you giving it a share by using the social sharing icons. THANK YOU!
Maple Pecan Butter
This Maple Pecan Butter is perfect for the keto diet!
Print
Pin
Rate
Instructions
Preheat oven to 325 degrees.

Place the pecans in a single layer on a large non-stick baking sheet, preferably one covered with a silicone baking mat and toast 12-15 minutes until they have a nice fragrance. Stir halfway through, watching them carefully the last few minutes to make sure they don't burn.

Set aside your pecans and allow them to cool. If you notice any small pieces that look burnt, discard them because they will adversely impact the flavor of your butter.

Place butter and syrup into a food processor and pulse until the syrup is incorporated and the butter is whipped.

Add toasted pecans and pulse to desired texture. (I pulsed mine until the pecans were very small.)

Place butter in an airtight jar and store in the fridge.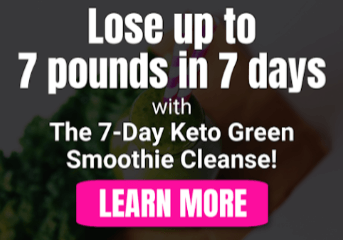 Notes
Nutrition note: Because my nutrition label doesn't show sugar alcohols, I have removed them from the total carb count already to simplify things.* If you prefer to do the calculations yourself, Lakanto Maple-Flavored Syrup contains 6g sugar alcohols, 5g fiber, and 12g carbs (1g net carbs) per 2 tbsp.
*Sugar alcohols have been shown not to impact blood sugar, meaning they can be removed from the carb count.
Adapted from a non-keto recipe at AllRecipes
Nutrition Facts
Maple Pecan Butter
Amount Per Serving
Calories 74
Calories from Fat 72
% Daily Value*
Fat 8g12%
Cholesterol 16mg5%
Sodium 53mg2%
Potassium 12mg0%
Carbohydrates 0.78g0%
Protein 0g0%
Calcium 4mg0%
Vitamin C 0mg0%
Vitamin A 190IU4%
Iron 0.1mg1%
* Percent Daily Values are based on a 2000 calorie diet.
Nutrition Disclaimer


Nutrition facts are included as a courtesy only. They are accurate to the best of our knowledge based on the ingredients and brands used, but their accuracy is not guaranteed. If applicable, sugar alcohols have already been removed from the total carb count.