Fruit cravings on keto? Give these easy Lemon Coconut Fat Bombs a try! Each fat bomb contains almost 6g fat, and the lemon flavor will satisfy your fruit cravings without kicking you out of ketosis.
This post contains affiliate links, which means I'll make a small commission if you purchase through one of my links. Thank you for your support!
Craving fruit on keto? You will love these Lemon Coconut Fat Bombs! If you find yourself missing the flavors of fruit on keto (I most definitely did when I first started), one of the best things you can do is to make (or buy) fruit-flavored keto-friendly recipes… like these fat bombs.
I'll share another one of my fruit cravings-busters later in this post, but first I want to show you how to make these EASY fat bombs that contain only four (plus an optional fifth) ingredients. You can have these made + frozen to solid in just about 45 minutes. Fruit cravings be gone!
Ingredients Needed for Lemon Coconut Fat Bombs
Ingredient quantities are located in the recipe card at the end of the post.
Nutiva Coconut Manna: This stuff is seriously amazing and a must-have for the keto diet! I keep it on hand at all times.
Bob's Red Mill Unsweetened Macaroon Coconut: I used macaroon coconut in these because it comes finely ground, which makes for a smoother fat bomb texture. If you don't want to purchase this kind, you can put regular unsweetened coconut flakes in a food processor or coffee grinder to get a finely ground texture.
NOW Better Organic Stevia Sweetener: A great stevia that provides a consistent flavor.
McCormick Lemon Extract: You can find this at most grocery stores, but you can also buy it online.
Webake Silicone Fat Bomb / Chocolate Molds: I love these mini fat bomb molds! They're shaped like mini Reese's Cups and, thanks to the silicone material, whatever you put in them pops out easily.
Optional (to sprinkle on top of fat bombs):
So Nourished Granular Erythritol
How to Make Lemon Coconut Fat Bombs
This is just a quick overview of how to make the lemon fat bombs. For the recipe in detail, scroll to the recipe card at the end of the post.
Melt coconut manna. The best way to do this is to microwave the jar (lid OFF) in 10-second increments, stirring between, until you reach a drippy consistency.
Add all ingredients to a bowl…
… then stir to combine thoroughly.
Add to fat bomb molds. Optionally, add a generous sprinkle of granular erythritol to the top of each fat bomb. Freeze and enjoy!
Why Coconut Manna is a Keto Dieter's BFF
Much like tahini (check out 5 Delicious Tahini Recipes for the Keto Diet here!), I feel like coconut manna is one of those often overlooked foods that are PERFECT for the keto diet. Here is why it's awesome:
Only 1g net carbs per tablespoon.
It's naturally very sweet thanks to being made from the meat of the coconut.
It's the perfect fat bomb base because it can be melted to fit into a mold, but it won't melt easily in your fingers once it has hardened.
When melted, it reminds me a lot of frosting… need I say more?
More Fat Bomb Recipes Using Similar Ingredients
I tend to make a lot of my fat bombs using similar ingredients so things are easier in the kitchen. Here are more recipes for you to try:
Last But Not Least… My Favorite Way to Satisfy Fruit Cravings on Keto!
I didn't forget about this little nugget of information! I used to be a hardcore fruit "junkie" prior to keto. Despite being off processed sugar for many years, I was hooked on fruit — both fresh and dried. I could down a pound of dates in a sitting, a pound or two of grapes, a box of berries… when it came to fruit, I was a bottomless pit. And I was always hungry afterward!
Believe it or not, these days, I have ZERO fruit cravings. I am just not interested in it anymore, which is crazy to me. Keto truly changed my tastebuds. That said, my secret weapon while pushing through my fruit cravings was this stuff called Ultima Replenisher (electrolyte powder). It is sweetened with stevia, filled with valuable electrolytes, carb-free, and comes in a variety of fruity flavors. Grape is my favorite!
If you're struggling with fruit cravings, give it a try. I drink one to two servings a day. (Even though I don't crave fruit anymore, I still enjoy fruity flavors!)
Nutrition Facts for Lemon Coconut Fat Bombs
62 calories
5.7g fat
0.62g protein
0.7g net carbs
Like This Post? Give it a Share!
I hope you love these fruity keto fat bombs! If you liked this post, I would so appreciate you giving it a share by using the social sharing icons. THANK YOU!
Keto Lemon Coconut Fat Bombs
Fruit cravings on keto? Give these easy Lemon Coconut Fat Bombs a try! Each fat bomb contains almost 6g fat, and the lemon flavor will satisfy your fruit cravings without kicking you out of ketosis.
Print
Pin
Rate
Instructions
Melt coconut manna by microwaving the jar (lid OFF) in 10-second bursts, stirring between each burst. You want to get to a drippy consistency. I usually get there within 30 seconds.

Add 8 tbsp melted coconut manna to a bowl, then add remainder of ingredients and stir to combine.


Pour into fat bomb molds. (If the mixture is too thick to easily pour into your molds, microwave it for a few seconds.)

If desired, sprinkle granular erythritol over fat bombs.

Freeze for at least 30 minutes.

Remove from molds and enjoy!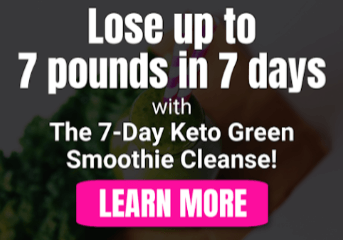 Notes
Coconut type: If you don't use macaroon coconut, you can process shredded coconut in a food processor or coffee grinder until it is finely ground. This is to keep the fat bombs from having long shreds of coconut flakes in them. However, if you don't mind the long shreds, feel free to leave them as-is.
Nutrition Facts
Keto Lemon Coconut Fat Bombs
Amount Per Serving
Calories 62
Calories from Fat 51
% Daily Value*
Fat 5.7g9%
Sodium 3mg0%
Potassium 7mg0%
Carbohydrates 1.95g1%
Protein 0.62g1%
* Percent Daily Values are based on a 2000 calorie diet.
Nutrition Disclaimer


Nutrition facts are included as a courtesy only. They are accurate to the best of our knowledge based on the ingredients and brands used, but their accuracy is not guaranteed. If applicable, sugar alcohols have already been removed from the total carb count.