You are going to love these quick keto breakfasts that you can make in 5 minutes or less! They're perfect for those super-busy mornings and won't kick you out of ketosis. Net carbs are provided for each recipe.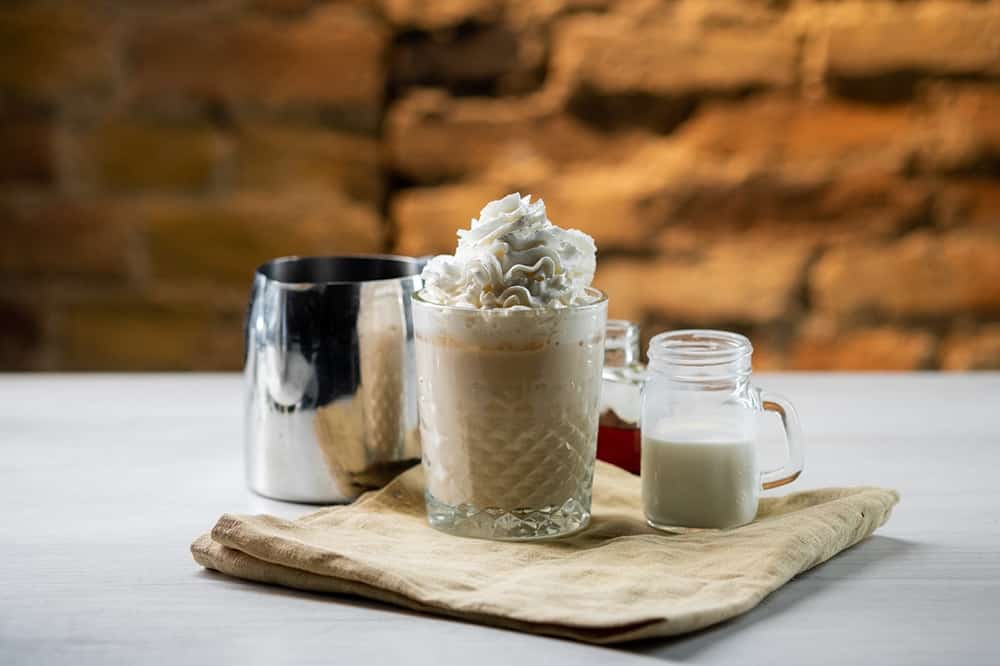 This post may contain affiliate links, which means I'll make a small commission if you purchase through one of my links at no extra cost to you. See my Terms of Use.
For most of us, enjoying a leisurely morning breakfast is reserved for weekends (sometimes!) and vacations. And when you're short on time and hungry, it's super easy to grab something from the kitchen that isn't keto-friendly.
That's why it's important to have quick keto breakfasts in your keto recipe arsenal so you can make something fast and avoid a diet slip-up. To help you out, I've rounded up 7 keto breakfasts that can be made in 5 minutes or less!
In this post, you'll find links to the following fast keto breakfasts:
Keto Crack Coffee
Zucchini Bread Smoothie Bowl
Pancake Mug Cake
Pumpkin Spice Green Smoothie
Blueberry Mug Cake
Vanilla Coffee Ice Cream Smoothie
Omelet in a Mug
How to Access the Recipes in This Post
To access the recipes in this post, click on the "Click Here to Get the Recipe!" button at the bottom of every recipe summary.
That will take you to the original post where you can find the recipe (usually in a recipe card at the end of the post). 💖
The Fastest Keto Breakfast of All
Before I get to the recipes, I wanted to mention the "fast"est 😉 keto breakfast recipe of all: skipping breakfast via intermittent fasting! If you want to learn all about intermittent fasting, I highly recommend this book by fasting expert, Dr. Fung:
2g net carbs: Keto Crack Coffee is a MUST-try keto coffee recipe that will get you seriously hoppin' in the morning thanks to a special ingredient. It's ready in just a minute (as long as you've pre-brewed your coffee)!


5.3g net carbs: This smoothie bowl may not be the most beautiful smoothie on earth, but it really does taste just like zucchini bread! Even if zucchini is out of season, you can make this smoothie bowl year-round by using frozen zucchini (spiralized or chopped) from the frozen foods aisle. It's ready in just 5 minutes.

Quick Low Carb Breakfast #3:

Keto Mug Cake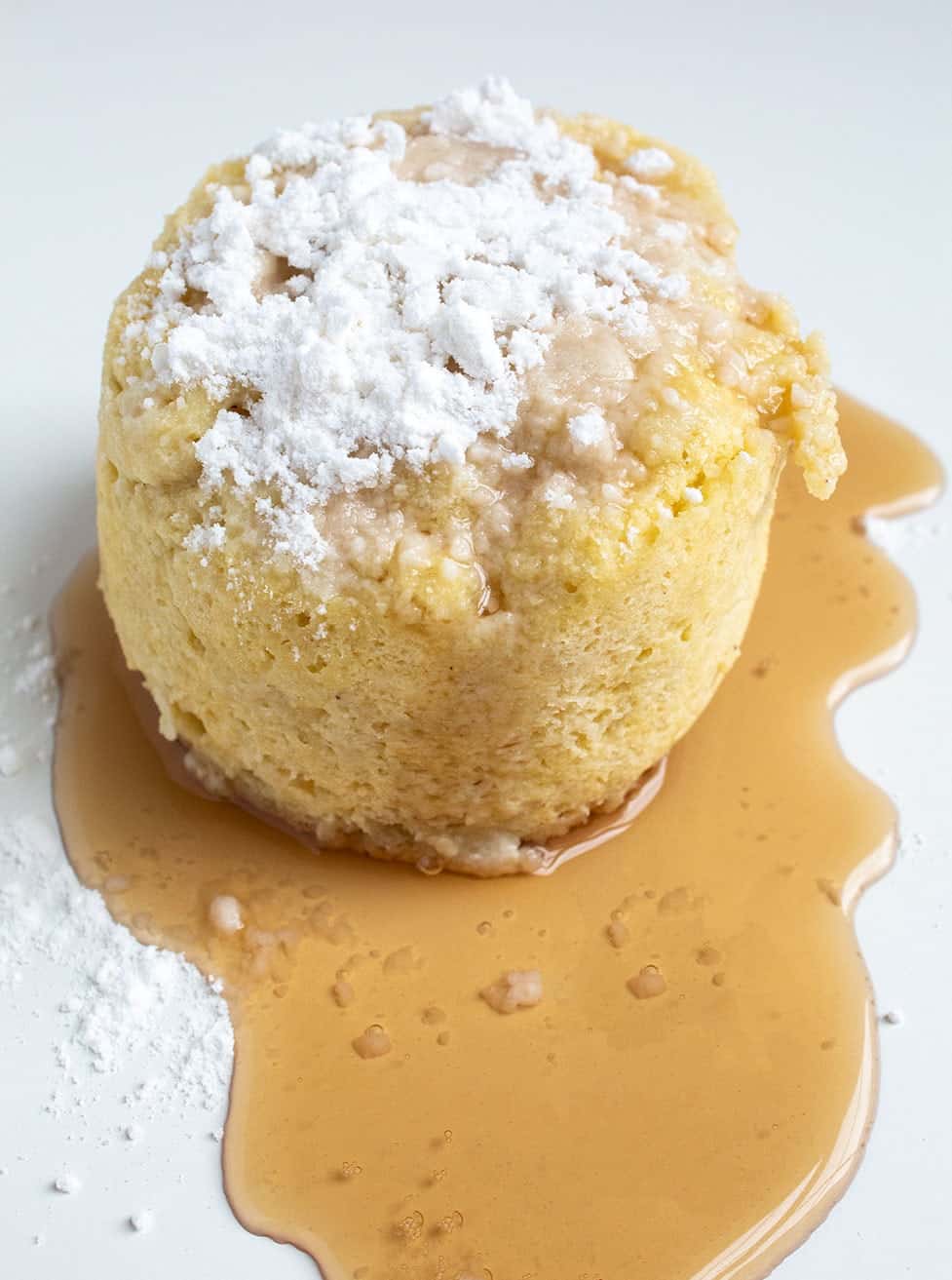 3.4g net carbs: This Keto Pancake Mug Cake is one of the most popular recipes on my blog and for good reason! It really does taste like a pancake and is ready in just 5 minutes. It's one of my favorite fast keto breakfasts!

5.5g net carbs: Want to boost your veggie intake on keto? Try a Pumpkin Spice Keto Green Smoothie! You'll sneak in both spinach and cauliflower (don't knock it 'til you try it!) in this sweet smoothie that serves as the ideal meal replacement. Ready in only 2 minutes!

5.1g net carbs: This Keto Blueberry Mug Cake is almost identical to my other Pancake Mug Cake recipe, but with the delicious addition of blueberries and an easy glaze icing. Yum! Ready in just 5 minutes.

2g net carbs: This Vanilla Ice Cream Keto Coffee Smoothie is a refreshing, chilled keto-friendly smoothie that tastes like vanilla ice cream and has a nice coffee kick. Blend up this easy keto breakfast smoothie in only 2 minutes.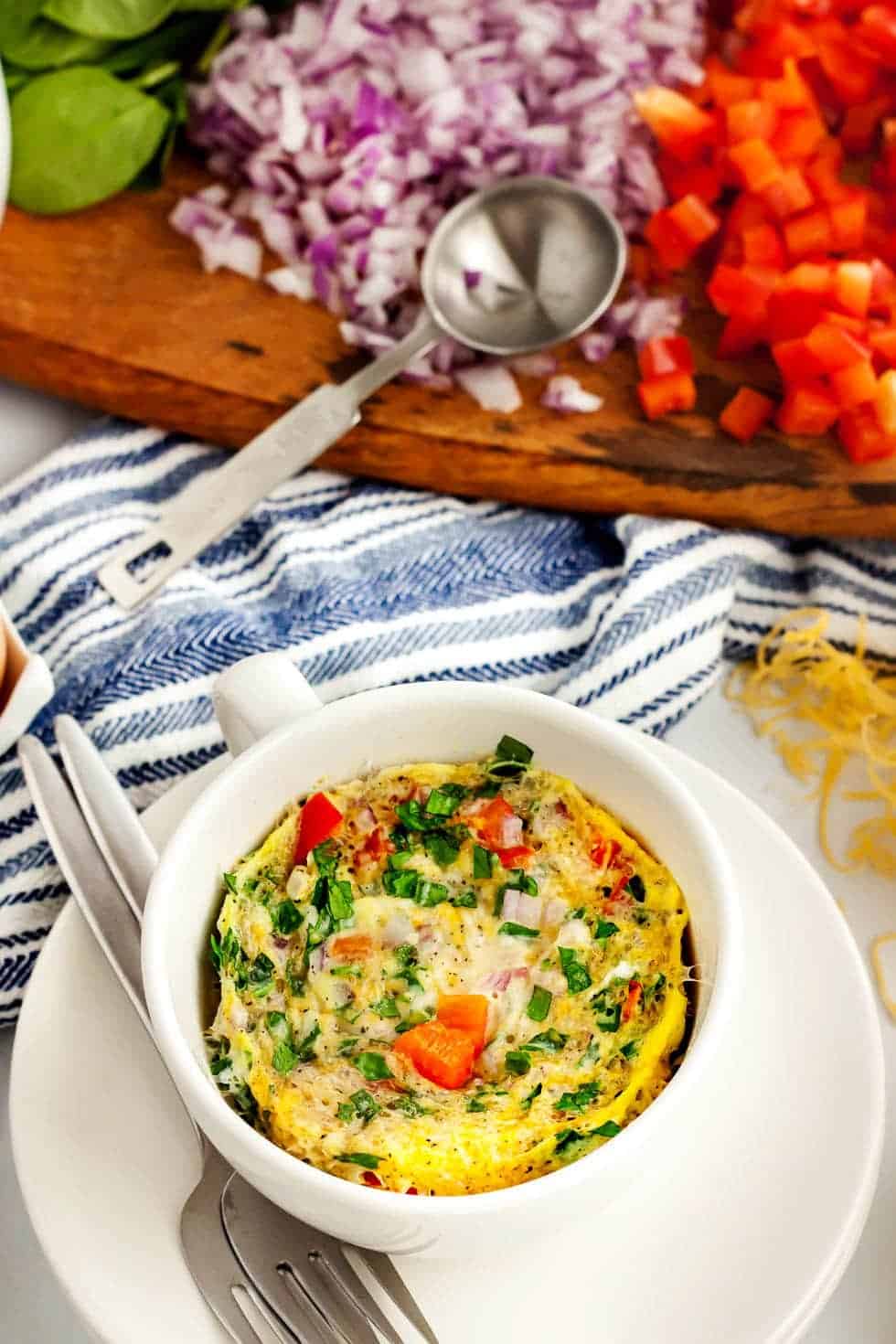 4.1g net carbs: Keto omelet for one, please! This single-serve keto omelet can be made as a keto omelet-in-a-mug or as a crispy keto waffle (Chaffle). It's perfect for your busy mornings and is packed with eggs, cheese, and veggies. Ready in just 5 minutes.

Like This Post? Give it a Share!
I hope you enjoyed this five-minute keto breakfast ideas roundup! If you liked this post, I would so appreciate you giving it a share by using the social sharing icons. THANK YOU!