The saying may be "breakfast is the most important meal of the day," but after you check out these 17 keto breakfast recipes, you'll be saying "breakfast is the most delicious meal of the day"! From coffee to breakfast sandwiches to pancakes to pudding, you'll find your next favorite keto breakfast on this list.
This post contains affiliate links, which means I'll make a small commission if you purchase through one of my links (at no extra cost to you). Thank you for your support!
If you have any friends or family on the fence about trying the keto diet, I think you should show them this post. Once they have a look at the creamy coffee, breakfast sandwiches, pancakes, coffee cake, muffins, casserole, and other keto breakfast treats on this list, they'll be committed to eating keto before you can even say "avocado." 😉
For those of you who are sick of eating eggs for breakfast, you'll be happy to know that there are quite a few choices on this list that either don't contain eggs at all or aren't "eggy" (like pancakes or muffins). I've also included both savory and sweet choices depending on what your stomach likes in the AM. There is a recipe for everyone on this list!
Two Keto Breakfast Recipe Staples
Erythritol tastes and bakes just like sugar and contains no net carbs. It's a keto-friendly natural sweetener, and you'll find it in a lot of the sweet breakfast recipes below.
Stock up on a bottle (or five) of this for your keto pancakes or muffins… it is heavenly! Best of all, two tablespoons contain only 1g net carbs after you subtract the fiber and sugar alcohols.
Keto Breakfast #1: Keto Cinnamon Roll Flatbread by Forget Sugar Friday
2.6g Net Carbs – No need for extra ingredients or steps… this simple recipe uses Fathead dough to make Keto Cinnamon Roll Flatbread that tastes just like cinnamon rolls! Can be served with icing or without.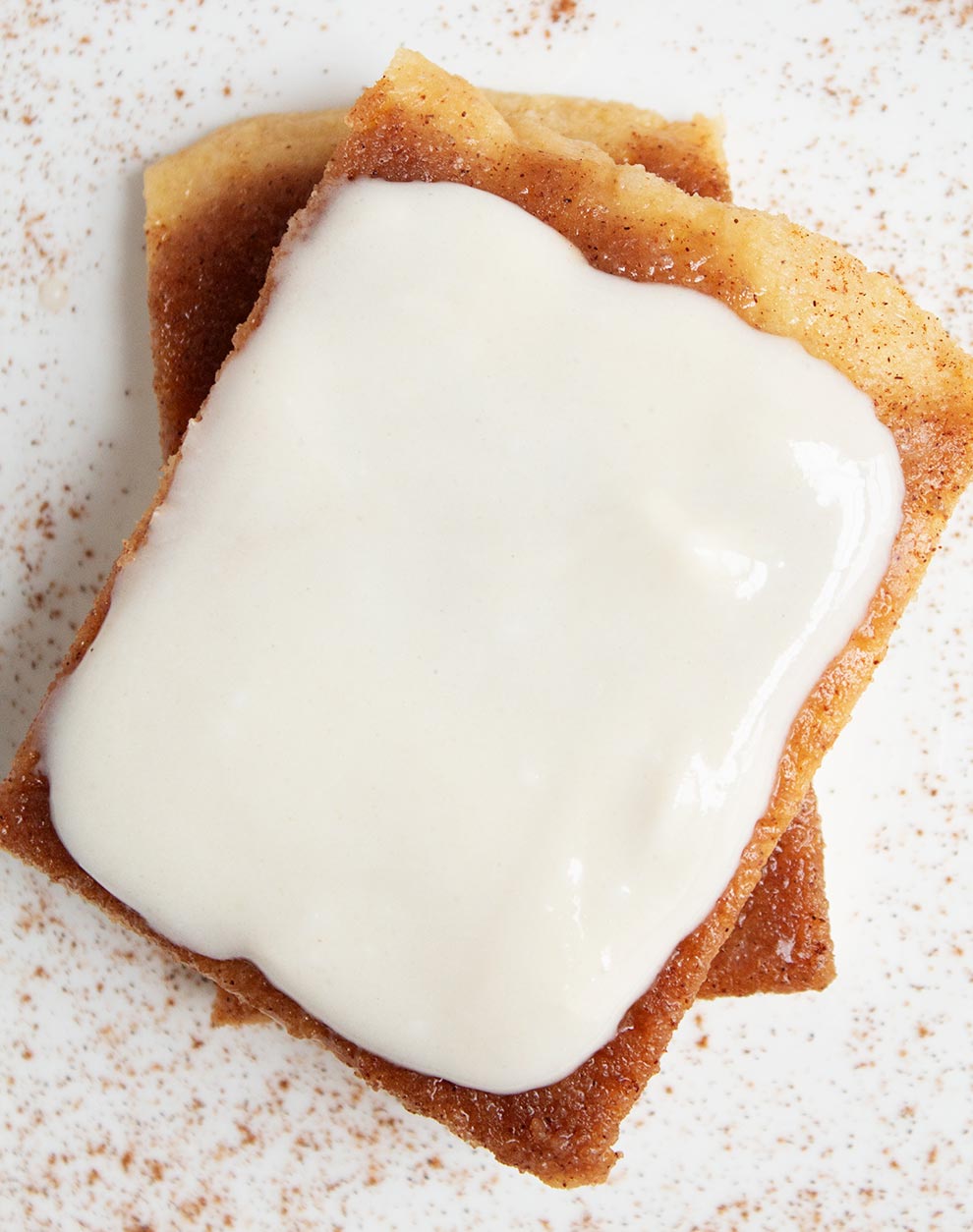 2g Net Carbs – Rolling out of bed and starting your day with this amazing coffee is a must. It contains a special ingredient that will get you seriously hoppin' in the morning!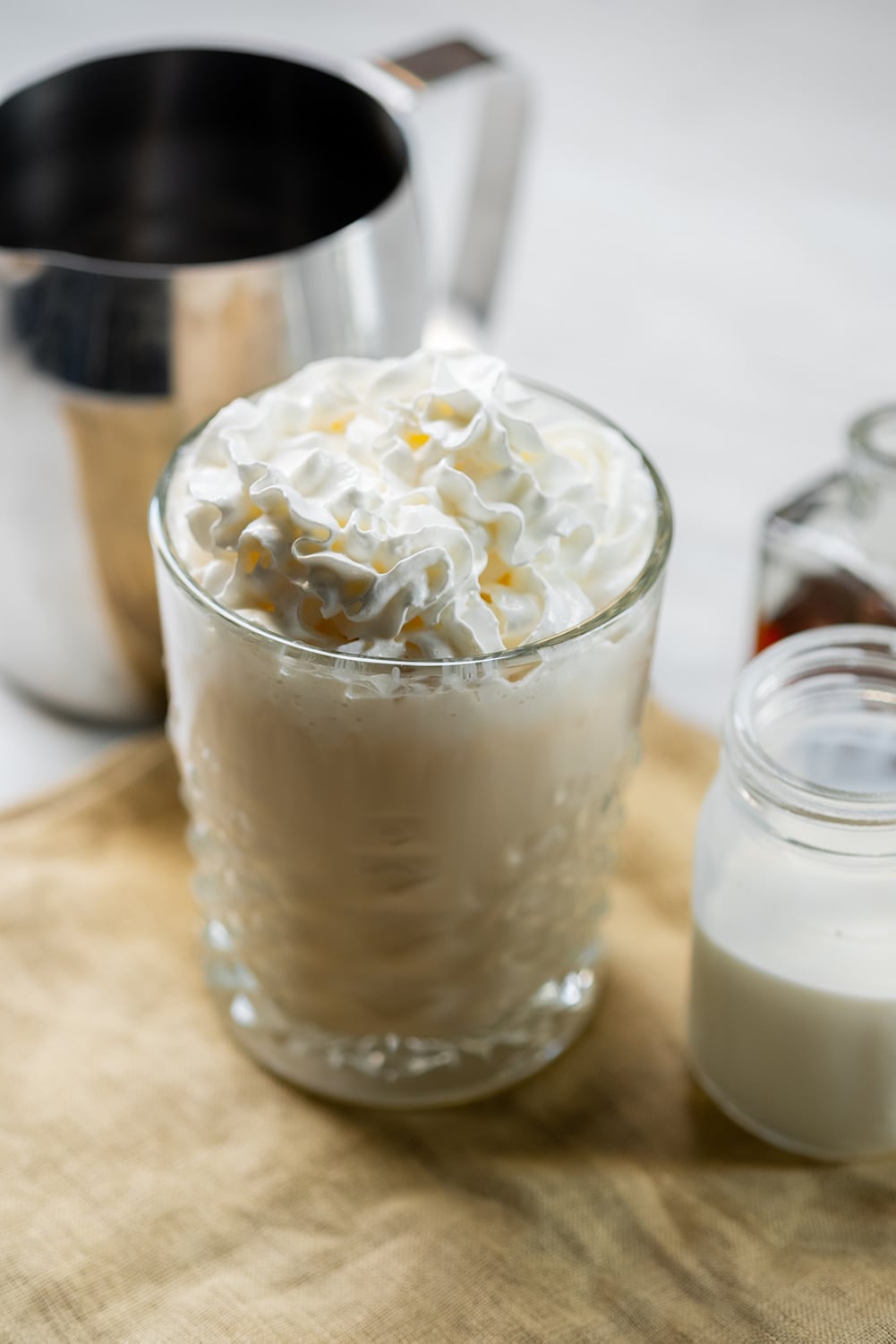 3.4g Net Carbs – Getting out of bed won't be hard when you know you can whip up one of these ridiculously good mug cakes in only a few minutes with keto staples! Yes, it REALLY does taste like a pancake… give it a try and find out for yourself!
0g Net Carbs – Butter Burgers make a yummy egg-free breakfast! You can make them the day before, store them in the fridge, and reheat them in the morning. Serve them with a side of greens sauteed in butter or coconut oil for a well-rounded breakfast.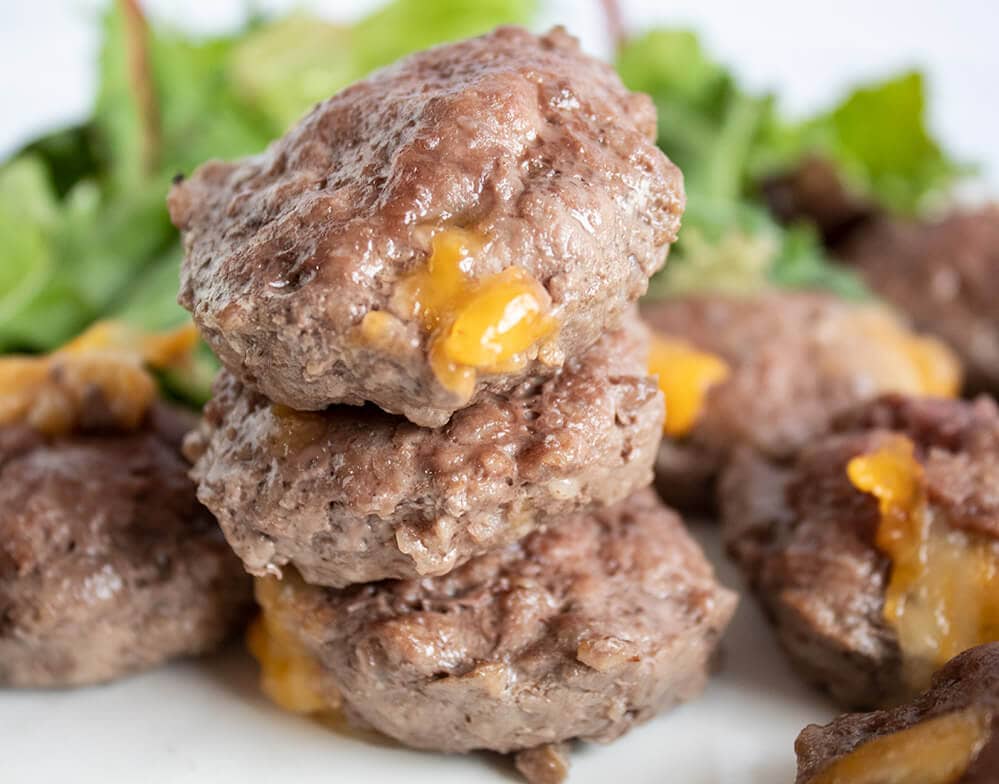 Breakfast #5: Keto Candied Bacon by Forget Sugar Friday
0g Net Carbs – Are you looking to upgrade your bacon to something (even more) spectacular? Then you've got to try making this Keto Candied Bacon recipe! I've nicknamed it "OMG Bacon" because "OMG!" is the first thing that's going to come out of your mouth after you try it.
5.1g Net Carbs – Yes, this keto mug cake really tastes like blueberry pancakes! If you want pancakes in the morning but don't want to fuss with the stove, this Keto Blueberry Pancake Mug Cake recipe is for you.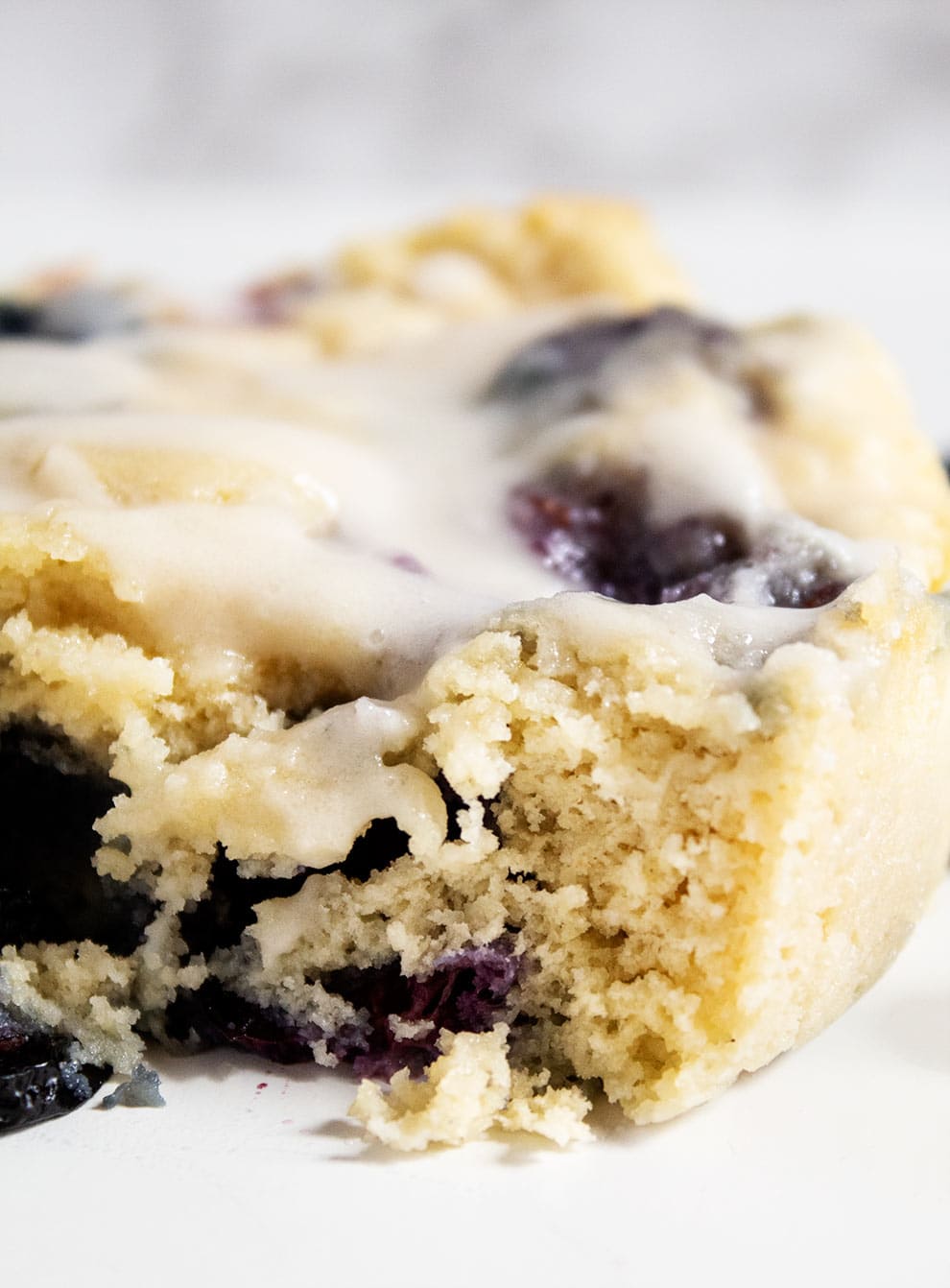 4g Net Carbs – This keto breakfast sandwich is bursting with sausage flavor and a creamy center. These sandwiches are so good that they make for the perfect "breakfast for dinner" meal too!
0.5g Net Carbs – Using the low carb version of this recipe with the sticky cinnamon roll glaze makes for a great pancake substitute. How could you not want to dig into these when you roll out of bed in the morning?!
Breakfast #9: Blueberry Muffins by Peace, Love and Low Carb
4g Net Carbs – Muffins in the morning are always a treat! While these muffins aren't loaded with blueberries (to keep the carb count down), they're dotted with just enough blueberries to give them a delicious blueberry flavor.
Looking for a Tasty Keto Butter Recipe for Your Keto Breakfast Pancakes and Muffins?
While plain butter (hello, Kerrygold!) is a tasty addition to your pancakes and muffins, how about taking it up a notch and using my Maple Pecan Keto Butter? It is absurdly good (think dessert butter) and will make your breakfast even better!
6g of Net Carbs – Umm…. bagels. Not just bagels, but everything bagels! Need I say more?!
4g Net Carbs – A great pumpkin porridge treat to get you going in the morning!
5g Net Carbs – A wonderful classic omelet with added peppers and ham that produce a savory taste.
3g Net Carbs – These not only look amazing, they taste amazing as well. In addition, the avocado adds a creamy texture.
3.4g Net Carbs – A keto breakfast that includes pudding? Sign me up for that! Not to mention, these also make for a great dessert after any meal or even a keto snack.
.9g Net Carbs – This tasty sausage, egg and cheese casserole makes for a great keto breakfast for the whole family.
5.5g Net Carbs – Try this great tasting keto breakfast casserole with a combination of spinach, turnips, onion and bacon.
2.4g Net Carbs – Light and fluffy pancakes for breakfast? Try saying no to that!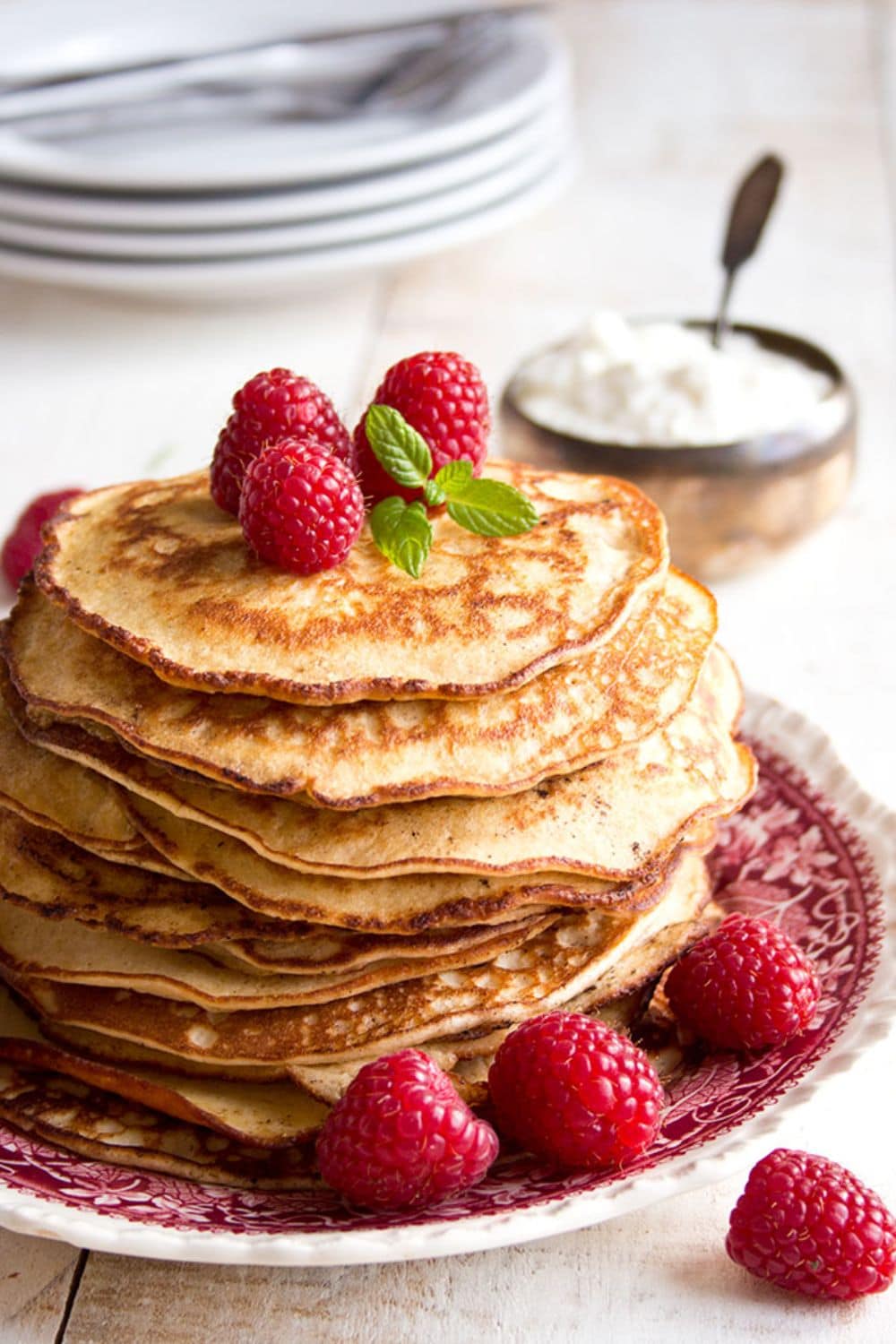 Bonus Keto Breakfast Recipes!
1.8g Net Carbs – Another great keto breakfast casserole option. The spinach artichoke combination tastes great together and help you get in some veggies first thing in the morning.
2g Net Carbs – Want a moist, chocolate-y muffin in the morning? You can have it with this yummy Chocolate Muffin recipe!
Like This Post? Give it a Share!
I hope you liked this keto breakfast recipes roundup! If you liked this post, I would so appreciate you giving it a share by using the social sharing icons. THANK YOU!