Looking for the yummiest keto cream cheese cookies recipes on the internet? I've put together five recipes that you won't be able to resist making as soon as you see how good they look!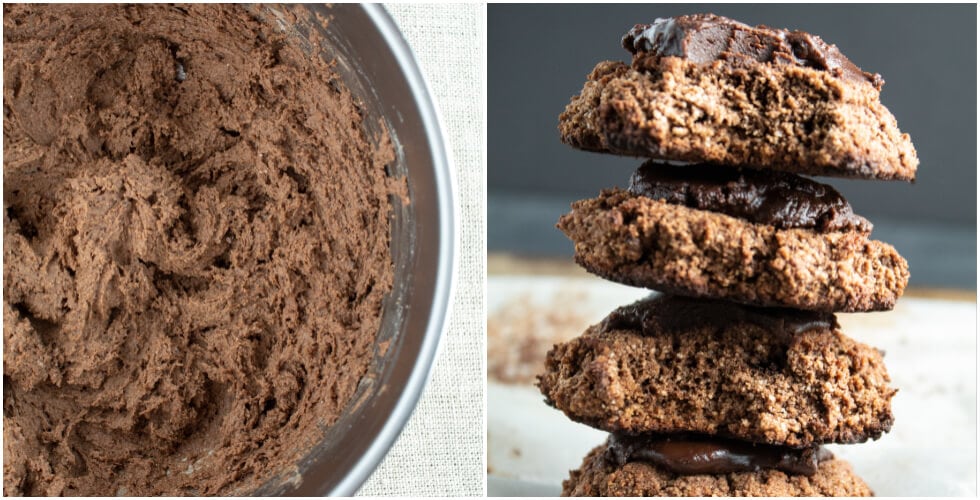 This post contains affiliate links, which means I'll make a small commission if you purchase through one of my links (at no extra cost to you). Thank you for your support!
Mmm, cream cheese. Would it be a stretch to say that cream cheese makes the world a better place? 😉 With only 0.6g net carbs per tablespoon, it's a great addition to any keto diet… and any keto diet cookie! Cream cheese can help make cookies more rich, moist, and flavorful, and I think we can all agree that cookies with those attributes are pretty darn good cookies!
In this post, I've rounded up five keto cookies recipes that contain cream cheese. Even better, I've personally tried the first one (as of right now; the rest are on my to-make list!) and have added some of my feedback so you know what to expect when you make it yourself. Make sure to leave me a comment telling me which one(s) you try — I'd love to hear your feedback, too!
Keto Cream Cheese Cookies Essentials
Before we get to the cream cheese cookies, I wanted to quickly share a few of my favorite products that you'll find in some of these recipes:
Swerve Confectioners: If you're looking for a sugar substitute, you'll love Swerve Confectioners! It uses (natural) sugar alcohols which have zero effect on blood sugar, meaning you can subtract them from the net carb count. (That gives Swerve zero net carbs.) It also measures just like sugar, so there isn't any guessing about how much to use.
Anthony's Almond Flour: Almond flour is in so many keto baked goods thanks to having only 2g net carbs per 1/4 cup. It's a pantry must-have!
Terrasoul Coconut Flour: Coconut flour is also frequently used in keto baked goods. It's a dense flour that will suck up a lot of moisture and can't be substituted 1:1 with almond flour. So, it's definitely best to have both almond and coconut flour on hand!
(recipe by Fit to Serve Group; photos on this post by Forget Sugar Friday)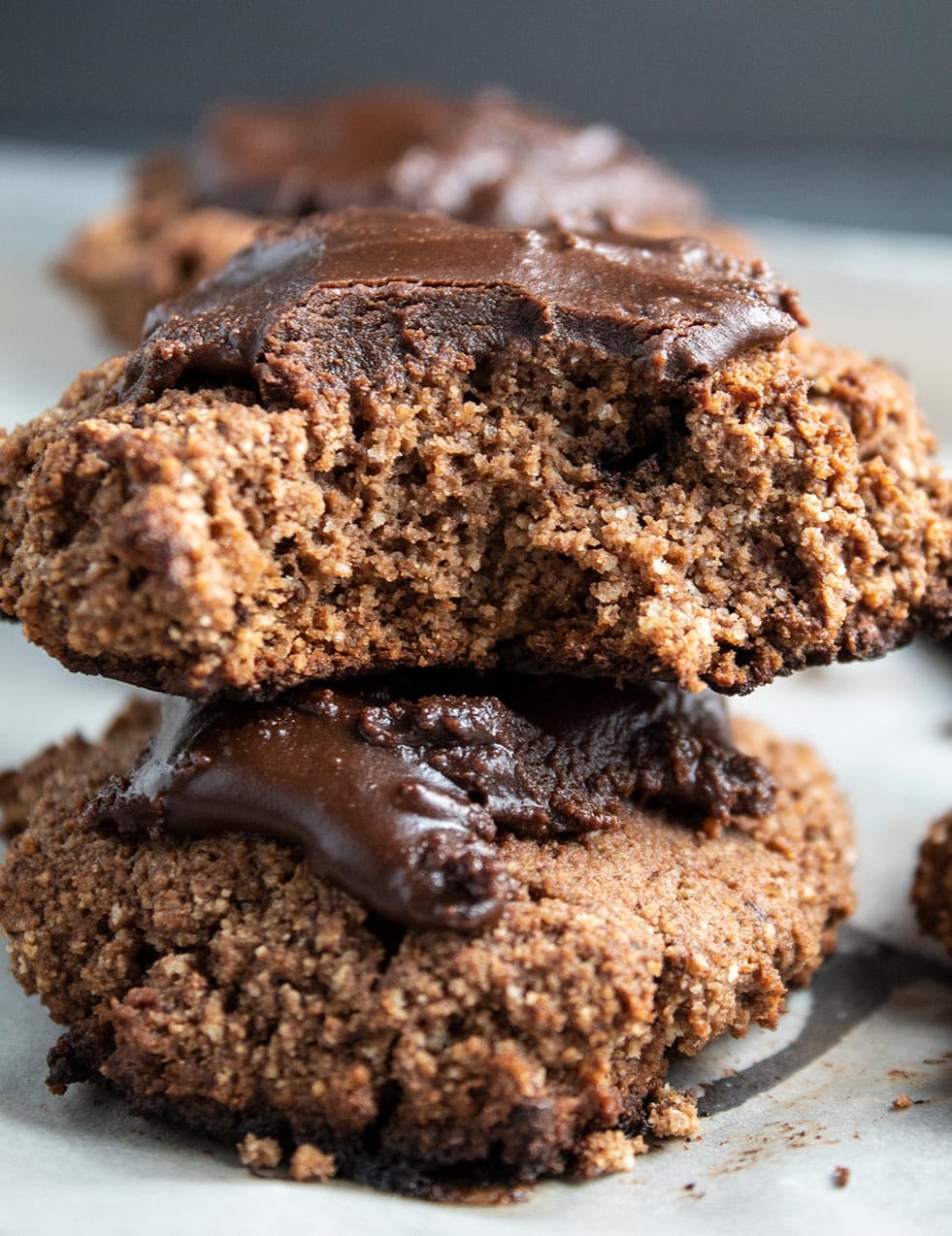 Say hello to keto iced Chocolate Cream Cheese Cookies! I made these beauties and can attest to their chocolatey tastiness. Will I make them again? Definitely! Here are a few of my comments/tips about the recipe:
The cookies themselves aren't super sweet. If you're used to sugary sweet cookies, you may find them a bit intense. The icing adds a nice hit of sweetness though, so if you want a sweeter cookie experience, thinly spread the icing over the entire top rather than concentrating it on the center of the cookie.
The recipe says to be careful not to overcook the cookies. This is VERY important! Unfortunately, I didn't get my timing quite right and ended up with cookies that were a bit burnt on the bottom and a touch dry. (But still tasty!) I pulled them out at 15 minutes (bake time is 15-20 minutes) and thought they seemed a bit undercooked on my toothpick up until minute 17, but by minute 18, they'd gone too long.
I used regular instant coffee rather than instant espresso. I didn't have any instant espresso on hand, so I made do with regular instant coffee. (FYI, you add the actual granules, not liquid.) I liked the hint of flavor it gave to the cookies, but I suspect that instant espresso would have added a richer flavor.

(recipe and photo by Low Carb Yum)
Aren't these cookies adorable? They can be cut into shapes for holidays (or just for fun!) or you can make a standard cookie shape after rolling the dough into a log and slicing them.

(recipe and photo by Stay Snatched)
You had me at "iced" and "soft"! These keto cream cheese cookies use only almond flour (no coconut flour), so if that's all you have on hand, you'll definitely want to give these a try.

(recipe and photo by Wholesome Yum)
I love seeing everyone's take on cream cheese cookies! This recipe, like the previous recipe, uses only almond flour, and some of the reviewers say these cookies taste just like shortbread cookies. (Note that there is an option to use 1/2 or 3/4 cup sweetener depending on your preferences.)

(recipe by 24K Keto)
These easy keto cream cheese cookies call for dark chocolate chips or almond if you'd prefer. (Or maybe even both!) You could probably get away with adding chocolate chips to any of the above recipes, but this recipe is your safest bet since it's been tested with the addition of chocolate chips.

Which Cream Cheese Cookies Did You Try?
Please let me know your experiences in the comments!
Interested in More Keto Cookie Recipes?
Check out my roundup of 17 of the best keto cookie recipes!
Like This Post? Give it a Share!
I hope you love this keto cream cheese cookies roundup! If you liked this post, I would so appreciate you giving it a share by using the social sharing icons. THANK YOU!