You will absolutely love these delicious keto coffee drinks! From Keto Crack Coffee to Eggnog Bulletproof Coffee, you'll find your next favorite low carb, high-fat coffee drink here.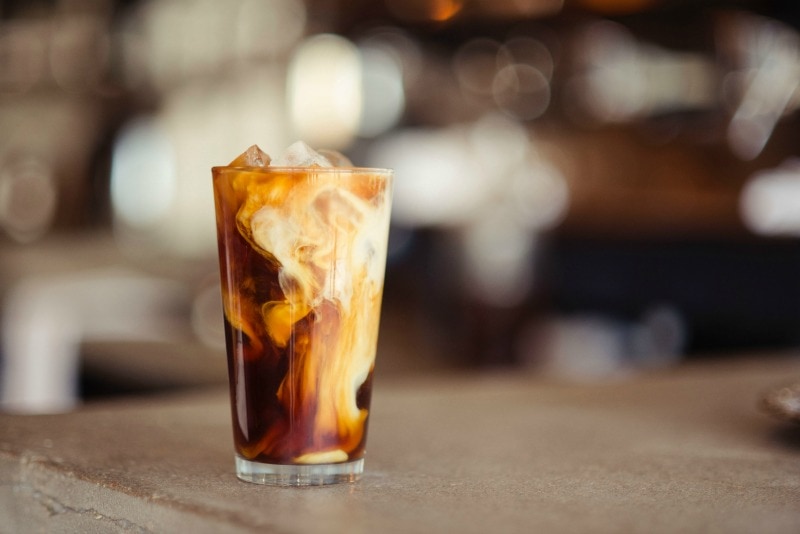 This post contains affiliate links, which means I'll make a small commission if you purchase through one of my links. Thank you for your support!
Keto Coffee
I often get asked, "What coffee can I drink on the keto diet?"
When you are striving toward lowering your sugar and net carb levels for the keto diet, the last thing you want to do is ruin your progress with a sugary drink, or in this case coffee, that's loaded in sugar and net carbs.
Coffee drinks in the morning are an often overlooked source of net carbs that will counter all of the hard work you have put into eating a keto diet. As you are about to see below, keto-approved coffees don't have to be loaded with sugar and net carbs to taste great!
What about Creamer?
Before I show you the 17 awesome ketogenic coffee drinks, a quick note about keto coffee creamer if you want to make your own keto coffee drink. My top keto coffee creamer choices:
MCT oil powders provide a clean and fast-acting energy source, plus they help boost your fat intake (very important on the keto diet). Perfect Keto offers MCT oil powder in both vanilla and chocolate flavors, both of which dissolve easily and add an awesome creamy texture to your coffee.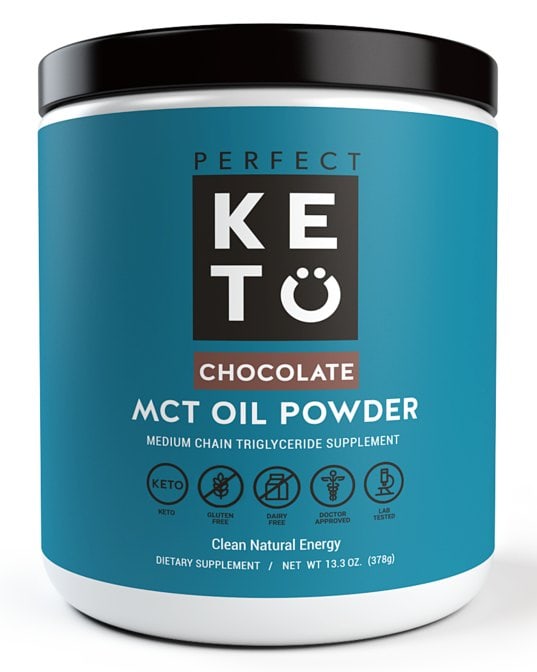 How Can I Sweeten Keto Coffee?
If you use the Perfect Keto MCT oil powders, they come pre-sweetened with stevia. If you use something like heavy whipping cream or unsweetened almond or coconut milk in your keto coffee drink, you can sweeten your coffee with something like: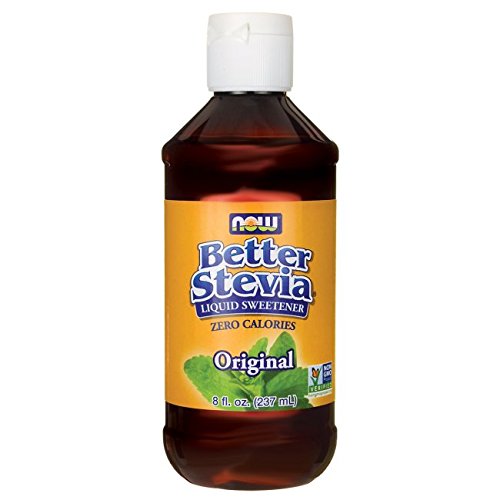 And if you want to get craaaazy (crazy good, that is!), you can drizzle some of this keto-friendly (2g net carbs per 2 tbsp) chocolate syrup on top:
How Can I Froth My Keto Coffee Recipe?
I recently bought this milk frother and am loving it! It is small but extremely powerful and comes with a nice stand.
Now on to the coffee!
17 Keto Coffee Drinks with Net Carb Counts
I have listed all of the Net Carbs below each drink for simpler diet planning.
Low Carb Coffee (#1): Keto Crack Coffee by Forget Sugar Friday
2g Net Carbs – Keto Crack Coffee is a MUST-try keto coffee recipe that will get you seriously hoppin' in the morning. You're going to love this coffee!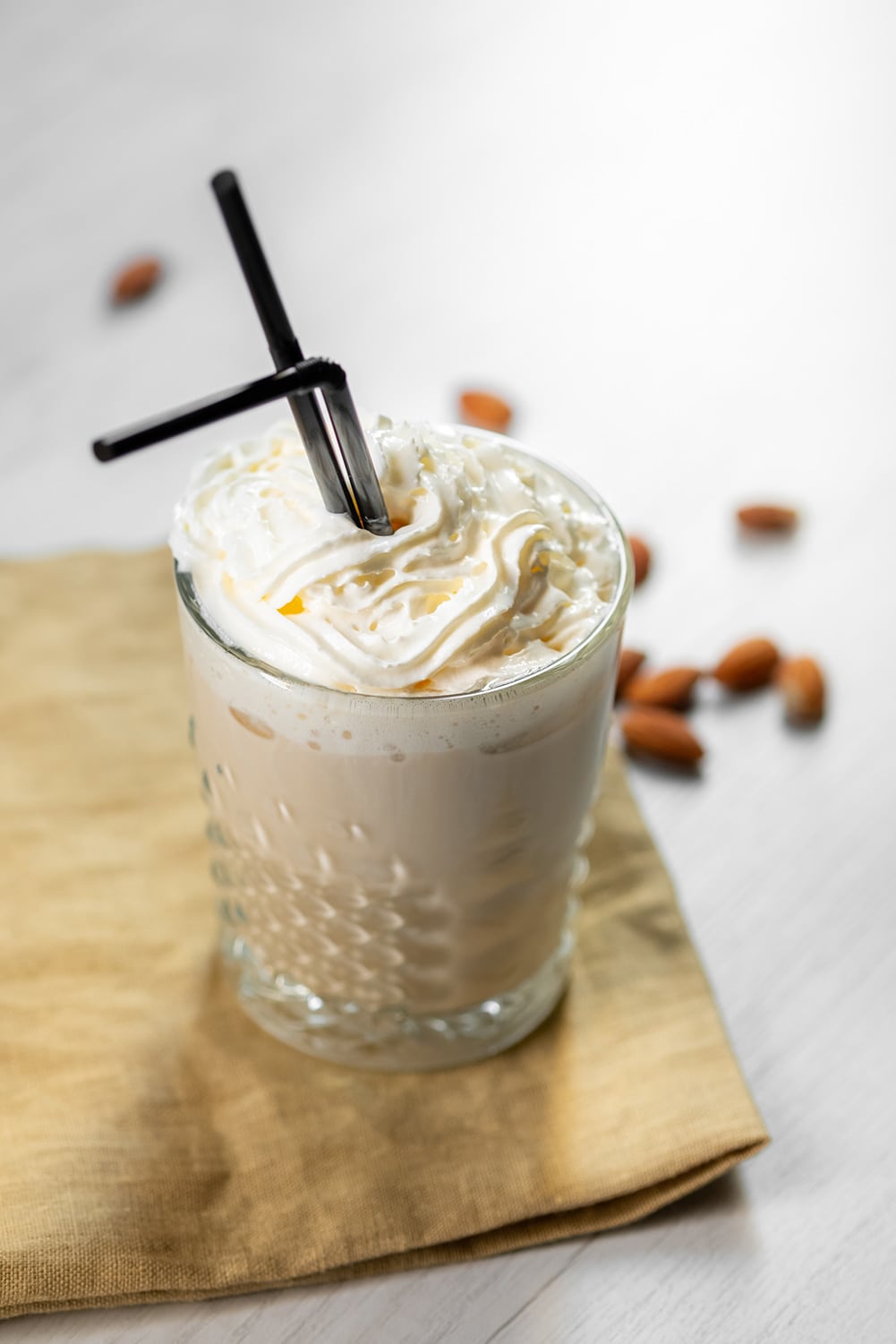 (#2) – 2.4g Net Carbs – This rich and flavorful Peppermint Mocha tastes amazing served hot or cold. It has all of the flavors of the Starbucks version without the sugar and excessive carbs! This serves best with our homemade Keto Whipped Cream.
3g Net Carbs – Say hello to this gorgeous Keto Pumpkin Spice Latte! This flavorful Starbucks copycat recipe has only 3g net carbs and zero sugar, meaning you can enjoy it guilt-free as much as you'd like. This coffee tastes wonderful during the Keto Thanksgiving season and compliments both Keto Pumpkin Cookies and our Keto Pumpkin Pie very well.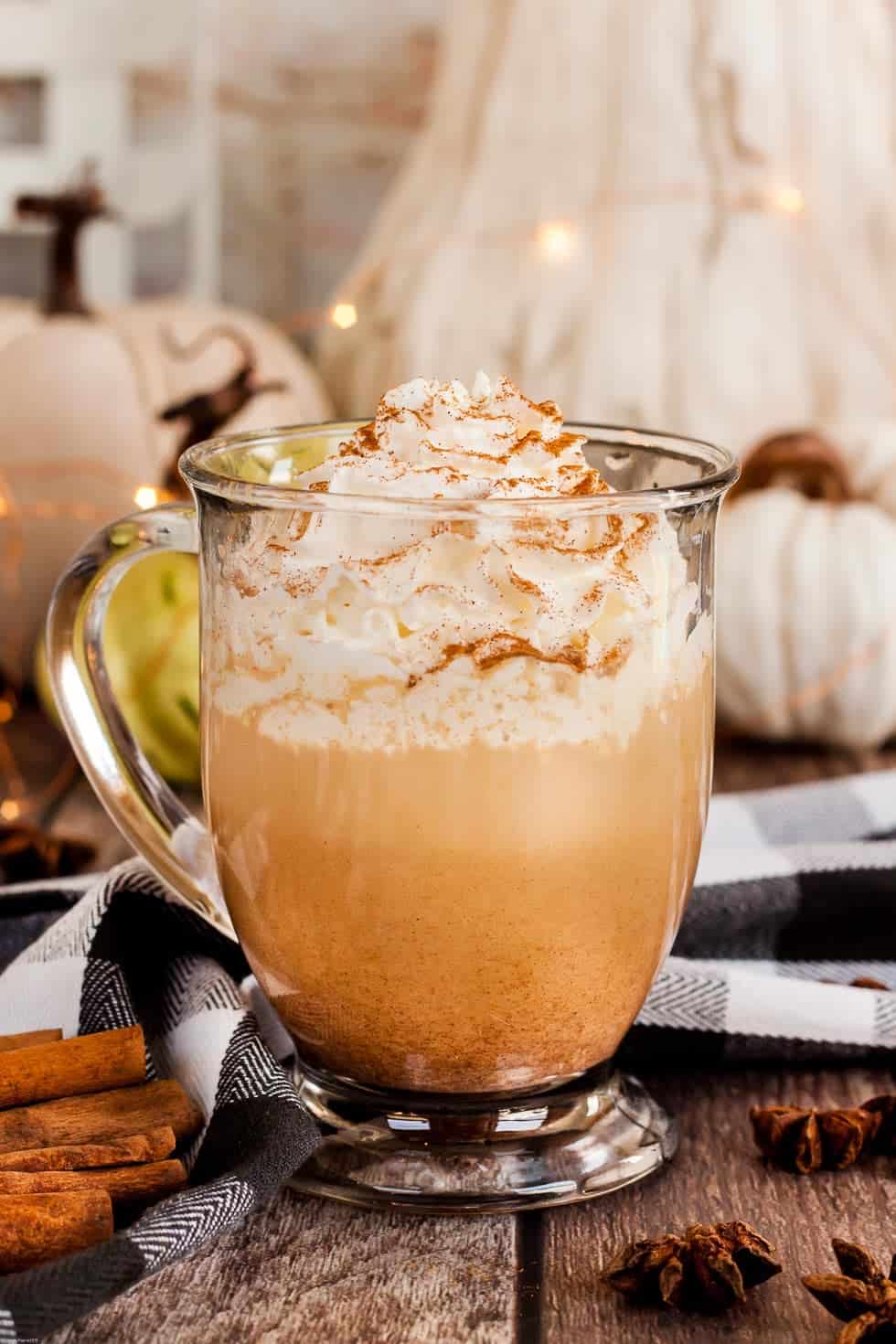 2g Net Carbs – This Vanilla Cinnamon Keto Iced Coffee is your next favorite iced coffee! It's full of sweet vanilla-cinnamon flavors, and with a whopping 36g fat per serving, it serves as an awesome liquid fat bomb.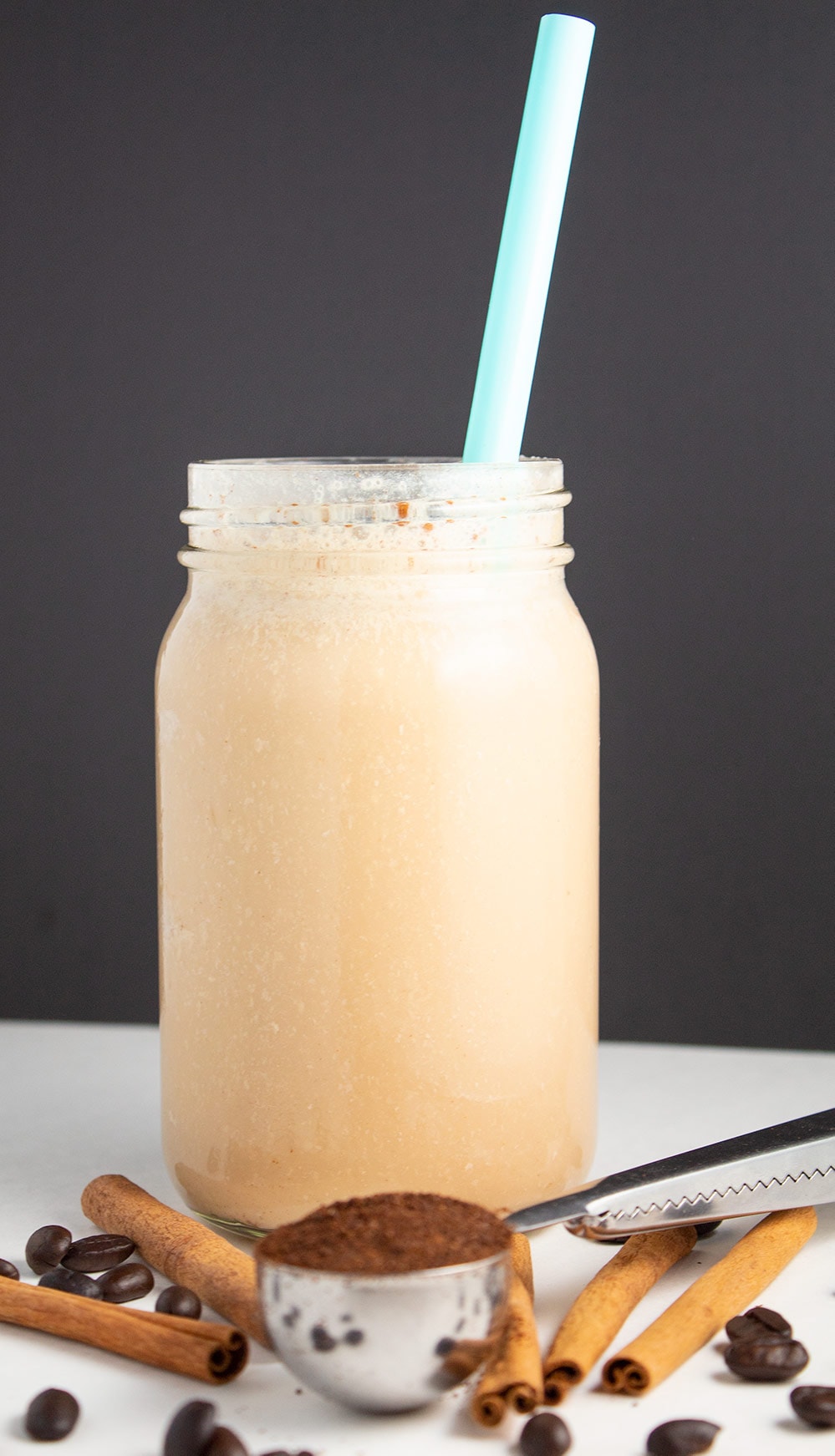 1g Net Carbs – This is just the coffee you need to perk you up and cool you off! With only 1g net carbs, this coffee treat is one you'll be able to enjoy every single day.
2g Net Carbs – Yes, this keto coffee smoothie really tastes like vanilla ice cream. It has plenty of caffeine to give you a boost and lots of healthy fats to keep you satisfied.
0.6g Net Carbs – A creamy, delicious, and energizing drink to start your day!
Best Keto Coffee #9
0.7g Net Carbs – If you are in need of an alcoholic boost, try this amazing coffee!
#11 – 2g Net Carbs – Macadamia Nut Fat Bomb Coffee is rich and creamy keto coffee perfection! No nut milk required for this coffee — just a blender, macadamia nuts, and a few other easy ingredients. It's a dreamy fat bomb coffee and contains only 2g net carbs per cup! Also, if you love Macadamia nuts then you will love our fabulous Keto White Chocolate Macadamia Nut Cookies.
3g Net Carbs – Coconut, almond, and chocolate… can it get any better than this?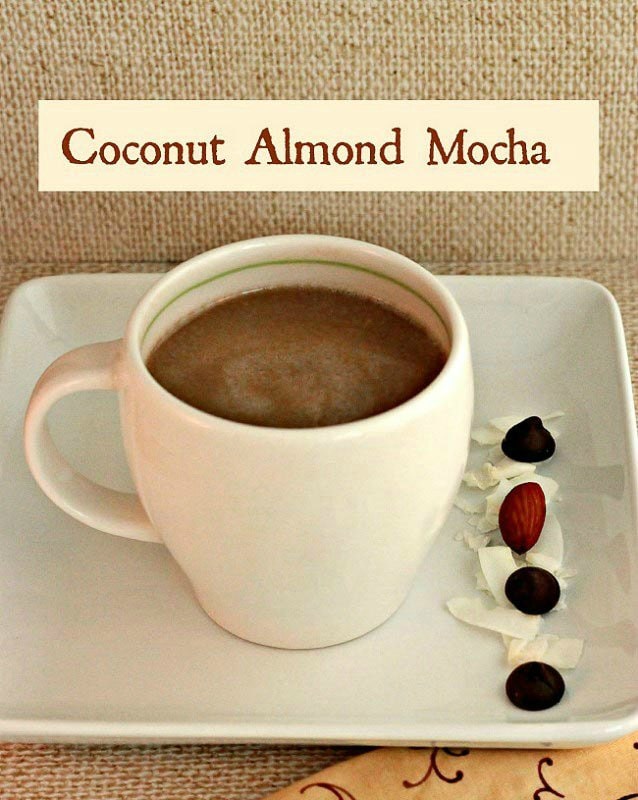 0g Net Carbs – This energy packed coffee is loaded with a blend of butter and coconut oil for a great morning boost. This blend as also known as Bulletproof coffee.
#14 – 1g Net Carbs – (Make sure you substitute the milk with heavy whipping cream.) This is a wonderful, bursting-with-flavor, copycat of the popular Starbucks coffee.
2g Net Carbs – A flavorful cinnamon-ny treat!
Keto Coffee Recipe
#16 – 4g Net Carbs – Coffee Creme Brulee by Low Carb Maven – This is an intense Ultimate Keto Fat Bomb coffee.
3g Net Carbs – A fat bomb eggnog coffee with an additional Ultimate Keto Fat Bomb BulletProof version. Perfect for the Holiday season!
Bonus Keto Drinks!
Why stop at 17, right? Here are a few more:
1g of Net Carbs – Combining chocolate and cinnamon to create a favorite Mexican coffee.
2.49g Net Carbs – Creamy caramel in your coffee… 'nuff said.
As you can see, there is a huge selection of amazing coffee drinks for you to enjoy when you're on the keto diet!
More Keto Drinks
Keto Hot Chocolate: When you just want something to warm up and is sooo rich and delicious. Also, this particular hot chocolate gives a nice boost of energy.
Keto Queen Coffee Cup
Isn't the cup below the cutest?! 🙂 I've had some questions about where I ordered it… I bought it on Etsy. You can order one here! Choose the "Pink Metallic" color if you want it to look like mine.
Also, the darker color on the bottom of the cup is due to the coffee beans reflecting in the mug. It's a solid color and a high-quality mug!
Want More Awesome Keto Recipes?
Good – because I have plenty to share! 🙂
How about an awesome roundup of the best keto fat bombs? Try 33 Delicious Keto Fat Bombs Recipes for Low Carb Diets!
Or maybe a roundup of the best keto cocktails? Try 21 Must-Try Keto Cocktails (That Taste Amazing!)
Keto Desserts
What does well with keto coffee? Well, Keto Desserts of course! Try some of these amazing Keto Cheesecake recipes. Last but certainly not least, how about a roundup of the best keto cookies? Try 17 Genius Keto Cookies Recipes You'll Want to Make ASAP! When you make your cookies, don't forget to use your Choc Zero Coupon discount for your chocolate chips.
Like this Post? Give it a Share!
I hope you enjoyed this roundup of keto coffees! If you did, please give this post a share on social media by using the social sharing icons. Thanks so much!