This Vanilla Cinnamon Keto Iced Coffee is your next favorite iced coffee! It's full of sweet vanilla-cinnamon flavors, and with a whopping 36g fat (and only 2g net carbs) per serving, it serves as an awesome liquid fat bomb.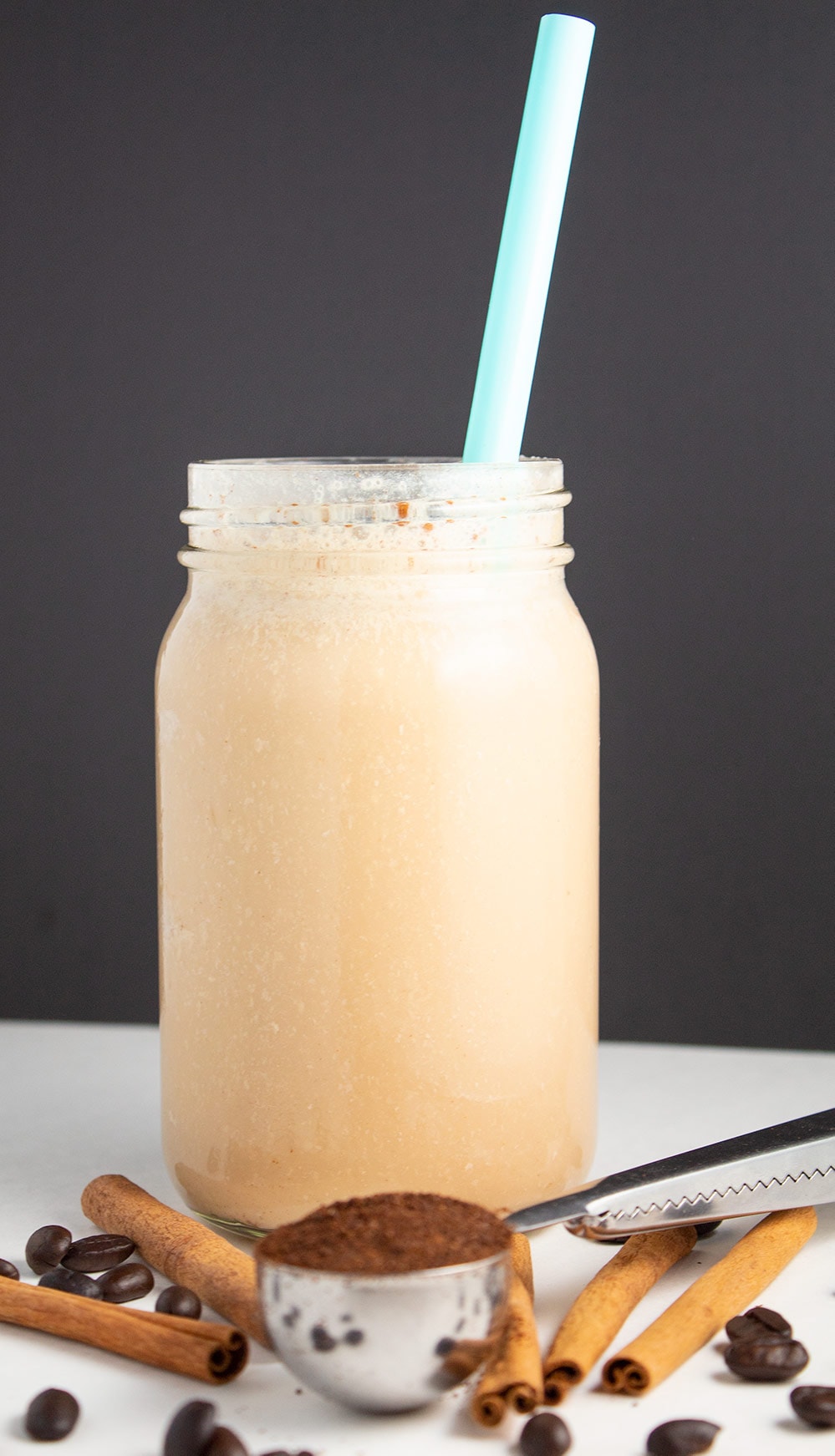 This post contains affiliate links, which means I'll make a small commission (at no extra cost to you) if you purchase through one of my links. Thank you for your support!
July is here, which means it is definitely iced coffee season! I personally love iced coffee any time of year (yes, even in December), but there is nothing quite as refreshing as an iced coffee when the temperatures are soaring.
The only downside to iced coffee is the dreaded "ice cube iced coffee dilution." You know what I'm talking about… it's that horrible process in which the ice cubes that made your coffee so chilled and lovely begin to melt and turn your iced coffee into a diluted, rather "blah" drink.
Thankfully, Vanilla Cinnamon Keto Iced Coffee will never turn into a diluted, rather "blah" drink. Why? Because this keto iced coffee is chilled using awesome coffee-, whipping cream-, and cinnamon-infused ice cubes! Yep, as your ice cubes melt, they'll actually make your iced coffee taste even better. Total iced coffee bliss. 🙂
Oh yeah, and this iced coffee will serve as a liquid fat bomb thanks to the whopping 36g fat per serving. You will NOT struggle to get in your fat macros with a drink like this on your daily menu!
How to Make a Vanilla Cinnamon Keto Iced Coffee
There are two steps to this recipe. First, make the creamer cubes by adding the ice cube ingredients to a blender. Whipping cream will froth easily, so you want to blend for just a second to incorporate everything.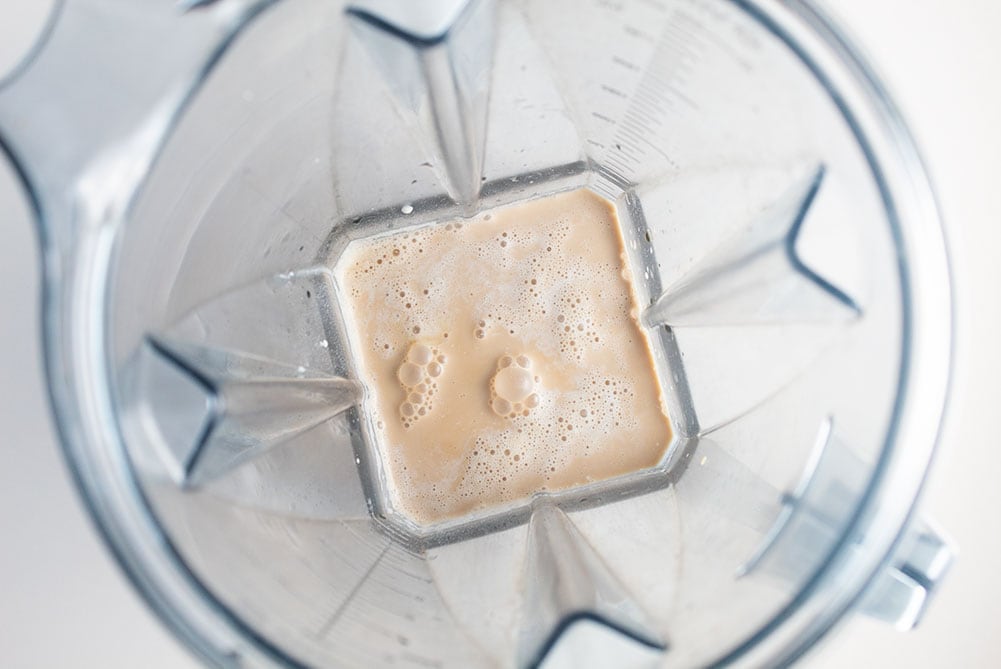 Pour your liquid into a 16-cube ice cube tray. (If your ice cube tray is bigger or smaller, you will have to adjust how many cubes you add to each glass of keto iced coffee.)
Then, sprinkle as much or as little cinnamon on top as you want. I went for a decent amount in a rather artistic pattern just for fun… feel free to add your cinnamon however you'd like. 🙂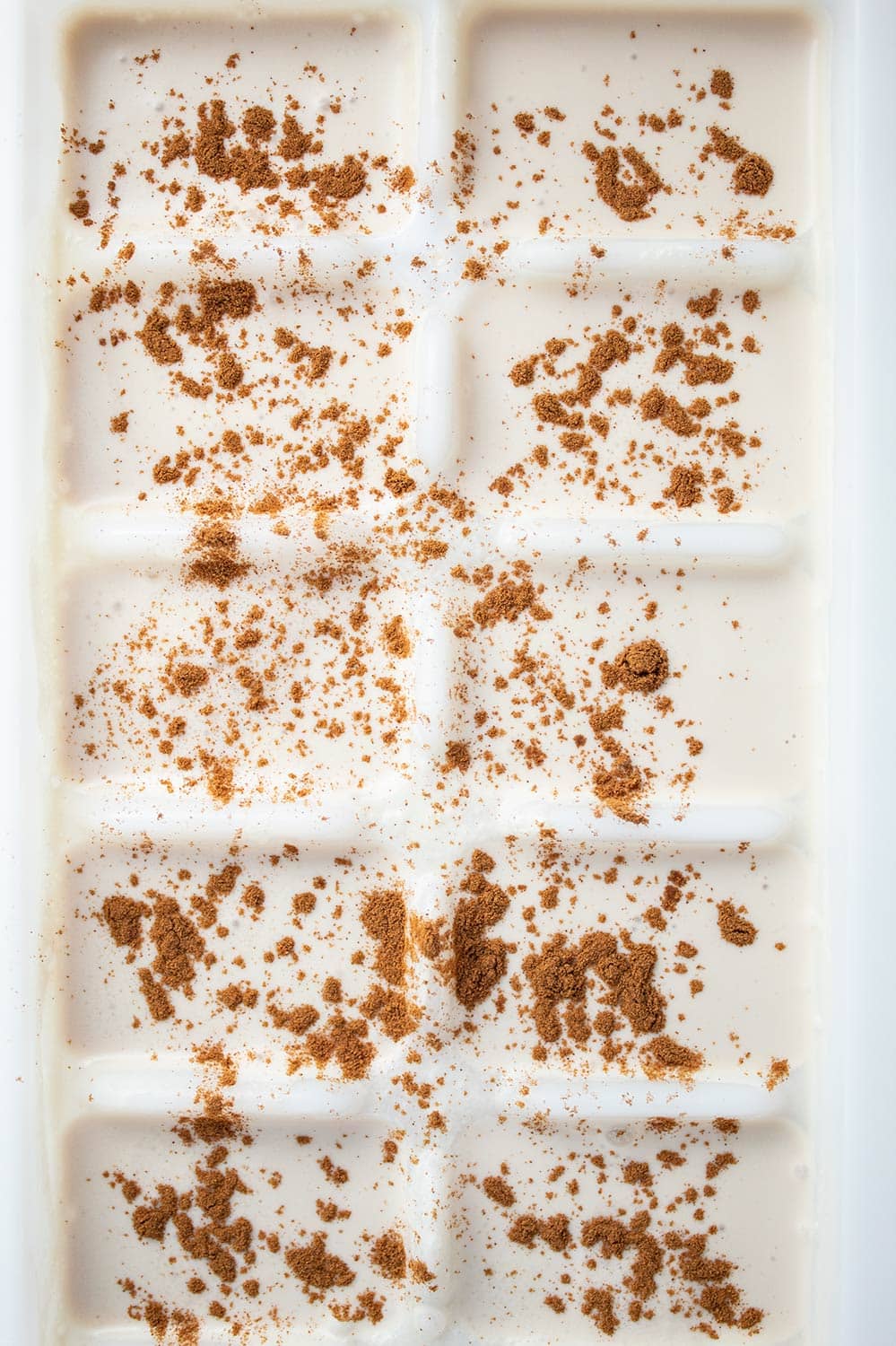 Freeze for at least an hour and a half. When frozen, add eight of your cubes to a glass.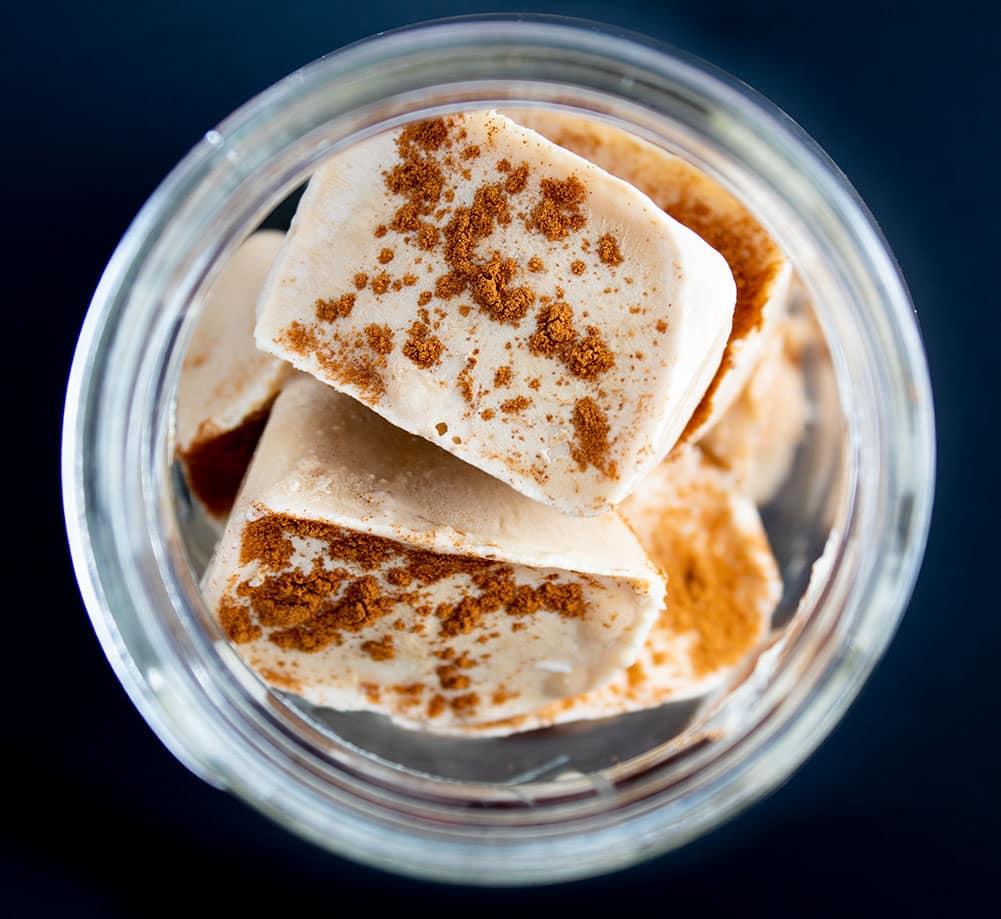 Next, in a blender, blend the liquid ingredients. Add half (1 1/2 cups) of this mixture to your ice cubes… and your Vanilla Cinnamon Keto Iced Coffee is ready to drink!
Note: Drink your keto iced coffee slowly to allow the ice cube flavor to infuse into the rest of the drink. The more the cubes melt, the better it tastes!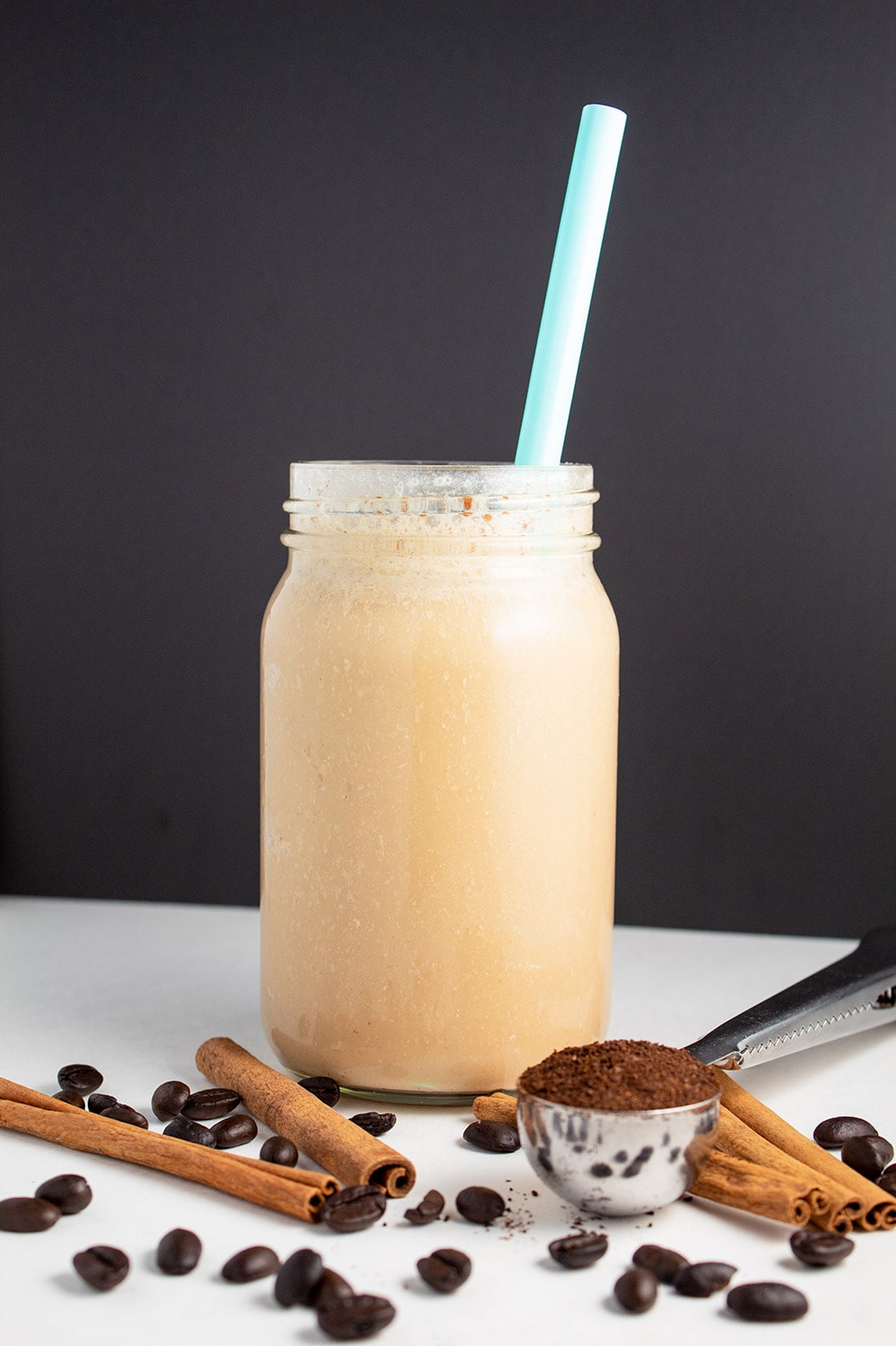 Want Iced Coffee on the Go?
You can grab an iced coffee at Wendy's! Check out my keto at Wendy's guide for more information.
MCT Oil Used in Vanilla Cinnamon Keto Iced Coffee
Here is the MCT oil I used in my iced coffee:
MCT oil is loaded with healthy MCTs (medium-chain triglycerides), aka healthy fats. MCTs are a keto diet staple because you can put them in smoothies and coffee, on salads and veggies, etc. Use coupon code FORGETSUGARFRIDAY for 15% off your order!

I love the Perfect Keto brand because their products are research-based, doctor-developed, and specifically formulated for the keto community.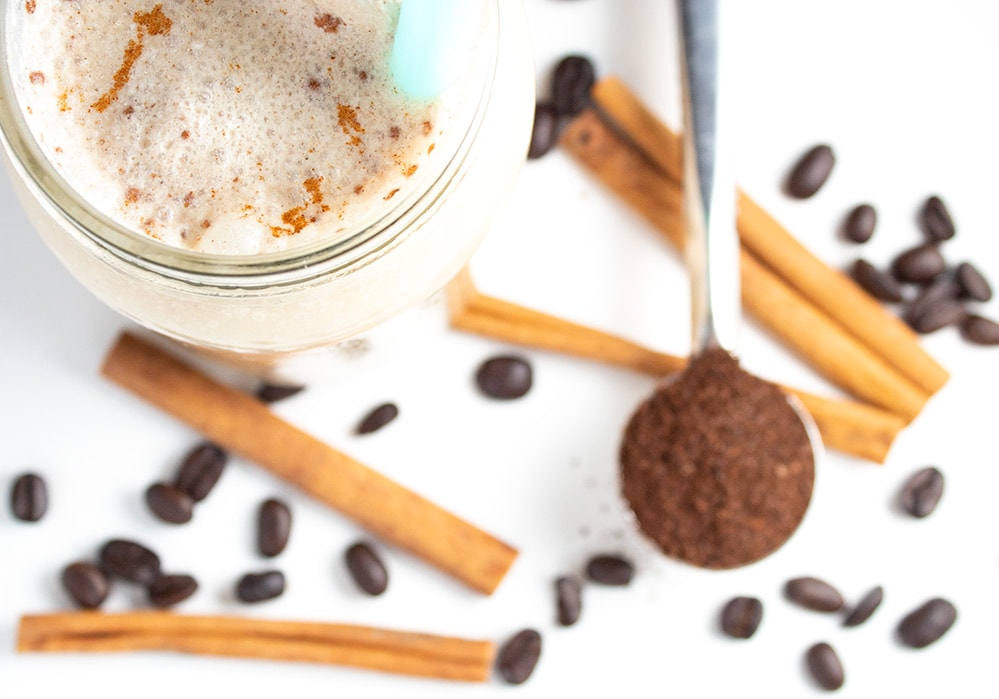 Like This Post? Give it a Share!
I hope you love this Vanilla Cinnamon Keto Iced Coffee recipe! If you liked this post, I would so appreciate you giving it a share by using the social sharing icons. THANK YOU!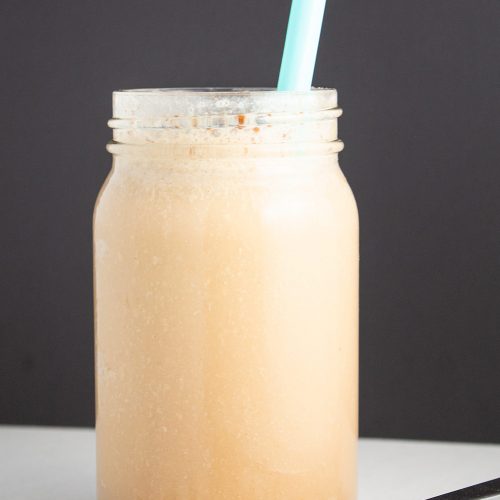 Vanilla Cinnamon Keto Iced Coffee
This iced coffee tastes even better as the ice cubes begin to melt!
Print
Pin
Rate
Instructions
To make the ice cubes:
Do a VERY quick blend in the blender of the ice cube ingredients. (Whipping cream will froth easily and you want to avoid this as much as possible.)

Pour mixture into a 16-cube ice cube tray and sprinkle ground cinnamon on top (more or less to taste), then freeze for at least 1 1/2 hours.
To make the liquid:
Blend all ingredients in the blender.
To assemble the coffees:
For each glass (the recipe makes two glasses), add eight ice cubes. Pour 1 1/2 cups of the liquid on top.

Sip slowly, giving the ice cubes time to melt and infuse more flavor into the coffee. (See notes if you don't want to wait long for the ice cubes to melt.)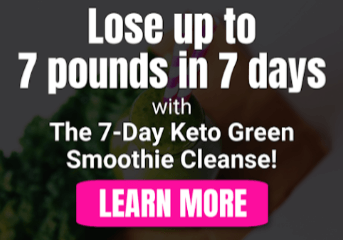 Notes
Some people like to add hot coffee to their coffee cubes to make them melt faster. I prefer to let my ice cubes melt slowly (which makes the coffee extra-chilled), but if you want a faster melt, warm the almond milk mixture before pouring it over the ice cubes.
Nutrition Facts
Vanilla Cinnamon Keto Iced Coffee
Amount Per Serving
Calories 346
Calories from Fat 324
% Daily Value*
Fat 36g55%
Cholesterol 71mg24%
Sodium 349mg15%
Potassium 155mg4%
Carbohydrates 3g1%
Protein 2g4%
Calcium 334mg33%
Vitamin A 770IU15%
* Percent Daily Values are based on a 2000 calorie diet.
Nutrition Disclaimer


Nutrition facts are included as a courtesy only. They are accurate to the best of our knowledge based on the ingredients and brands used, but their accuracy is not guaranteed. If applicable, sugar alcohols have already been removed from the total carb count.