Who can resist a delicious dip recipe? I've rounded up seven keto dip recipes that will make your taste buds happy! From French Onion Dip to Pizza Dip to Spinach Artichoke Dip, you're sure to find your next favorite keto dip recipe on this list. Net carbs are provided for each recipe.
This post may contain affiliate links, which means I'll make a small commission if you purchase through one of my links at no extra cost to you. See my Terms of Use.
Who can resist a good dip recipe? While dip recipes are usually paired with carb-heavy dippers like tortilla chips, these keto dips will pair wonderfully with everything from keto-friendly vegetables to keto tortilla chips to keto rolls!
In this post, you'll find links to the following keto dip recipes:
Keto Jalapeno Popper Dip
Keto Hummus
Keto Pizza Dip
Keto Buffalo Chicken Dip
Keto Spinach Artichoke Dip
Keto Pimento Cheese Dip
Keto French Onion Dip
What to Dip?
Pre-keto, you were probably used to dipping high-carb foods like tortilla chips, crackers, toasted baguette slices, and carrots. To keep your dipping experience keto, here are some ideas:
Keto-friendly vegetables such as celery, broccoli, cauliflower, bell peppers (in moderation), radishes, zucchini, and cucumber
Pork rinds
Keto cheese crackers
Keto almond flour crackers
There are a lot of keto-friendly dipping options!
How to Access the Recipes in This Post
This post is a roundup of recipes — some from here at Forget Sugar Friday, and some from other high-quality keto bloggers. To access the recipes in this post, click on the "Click Here to Get the Recipe!" button at the bottom of every recipe summary.
That will take you to the original post where you can find the recipe (usually in a recipe card at the end of the post). 💖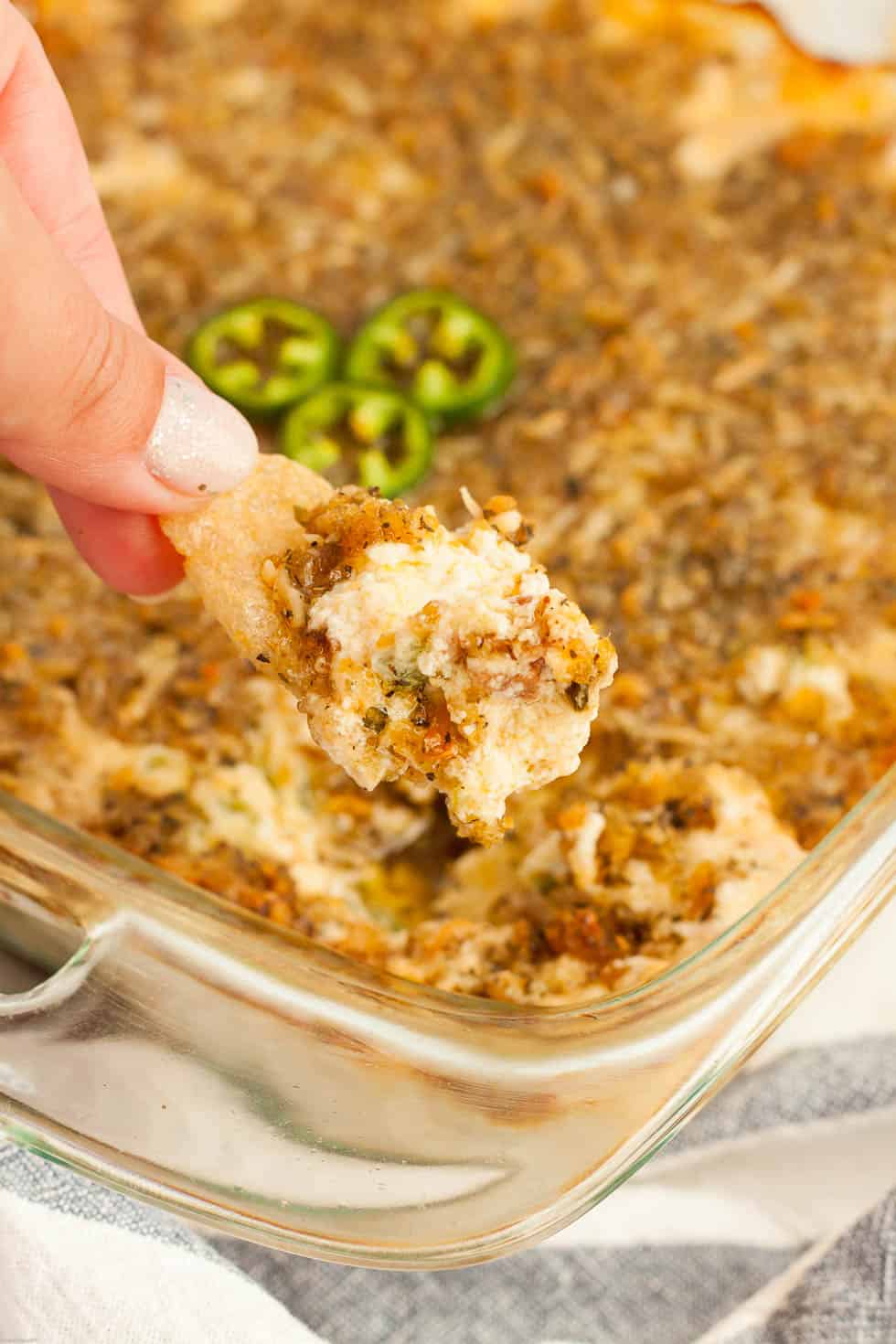 1g net carbs: Ready for some seriously YUM dipping that won't break your diet? With a simple swap of crushed pork rinds instead of bread crumbs or crushed crackers, this Keto Jalapeño Popper Dip will give you an easy-to-make keto-friendly dip that will wow your taste buds. It is loaded with FOUR different types of cheese, sour cream, bacon, butter, and of course jalapeños!

Keto Dip #2:

Keto Hummus

by Forget Sugar Friday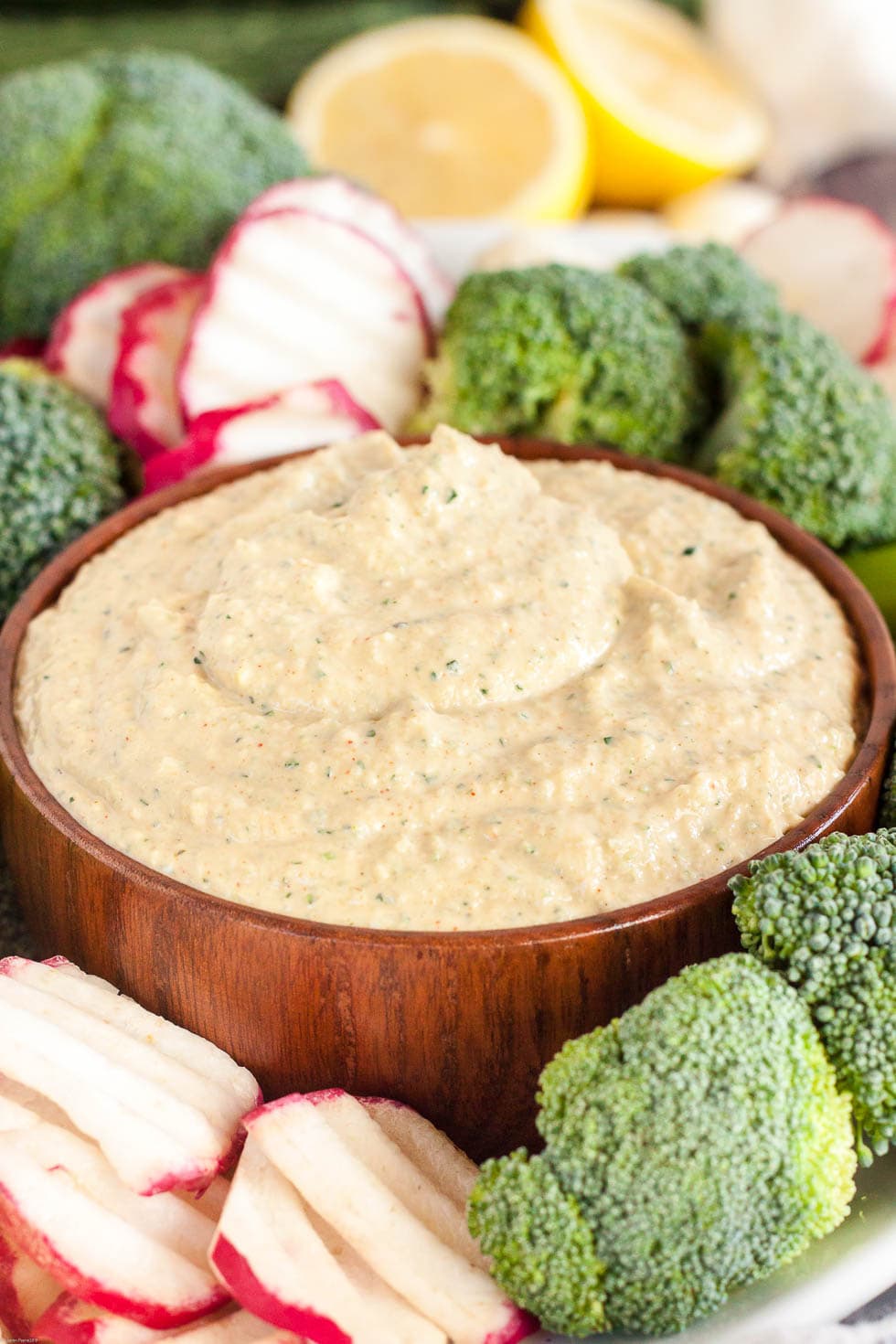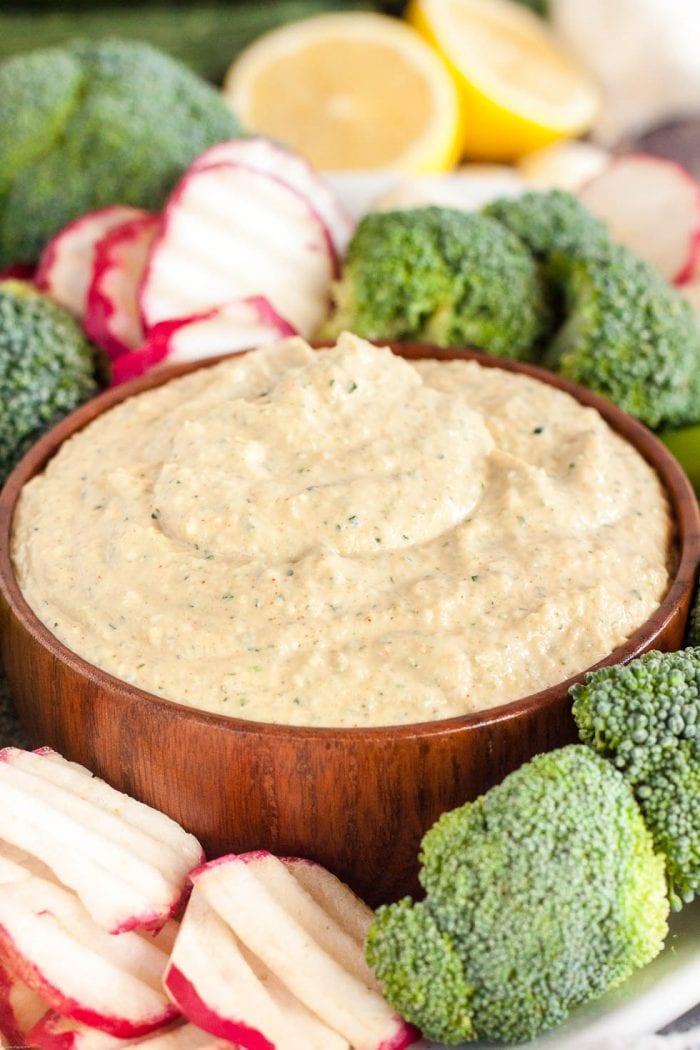 3.2g net carbs: his Keto Hummus is packed with a secret veggie ingredient to make it extra-healthy without sacrificing flavor, and you can eat a full 1/4 cup for only 3.2g net carbs.

Keto Dip #3:

Easy Pizza Dip

by Keto Connect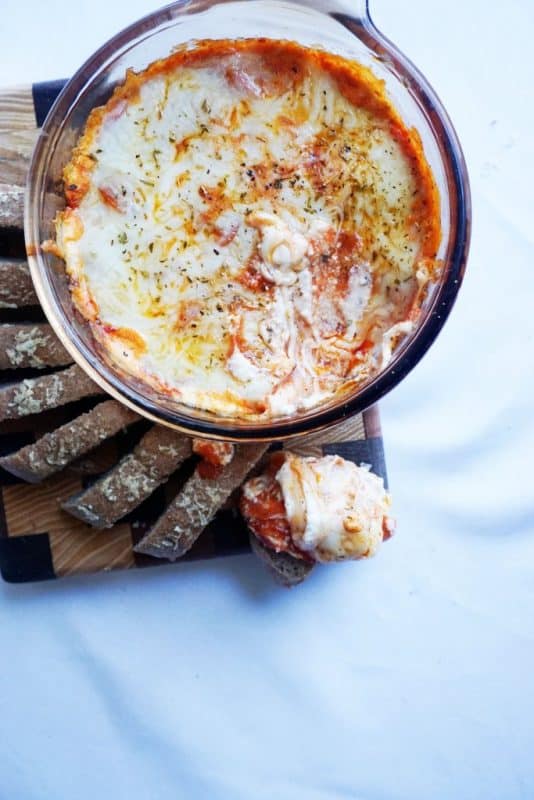 3.75g net carbs: You won't miss pizza anymore after you try this amazing keto pizza dip! Cream cheese, sour cream, and a variety of pizza spices make up the base, plus, of course, it features mozzarella cheese, pepperoni, and tomato sauce. Like the sight of the bread featured in the photo? That's a low carb roll!

1g net carbs: Don't you just want to faceplant into that amazing keto dip recipe up there?! Once you make this tangy buffalo chicken dip, you'll crave it around the clock!

5g net carbs: Who can resist classic spinach artichoke dip? This dip is easy to prepare and so hard to resist, especially fresh out of the oven!

Keto Dip Recipe #6:

Pimento Cheese Dip

by Peace, Love and Low Carb
2.4g net carbs: Pimento cheese dip is divine and so easy to make! Cream cheese, shredded cheddar, and sharp cheddar blend together with a variety of spices for an impossible-to-resist dip recipe. Serve hot or cold!

Keto Dip Recipe #7:

French Onion Dip

by Keto Connect
2.5g net carbs: No dip list would be complete without classic French onion dip. This no-guilt dip recipe also comes with a keto tortilla chip recipe if you can't resist the chip/french onion dip combo!

More Keto Recipe Roundups
If you want to check out a few more helpful keto recipe roundups, give these a look:
Like This Post? Give it a Share!
I hope you enjoyed this keto dip recipe roundup! If you liked this post, I would so appreciate you giving it a share by using the social sharing icons. THANK YOU!