Craving crunchy snacks on keto? I've got you covered with this roundup of 17 amazingly crunchy keto snacks that actually taste good! From macadamia nuts to pizza chips to chocolate granola, you'll definitely find a snack to satisfy your crunch craving here.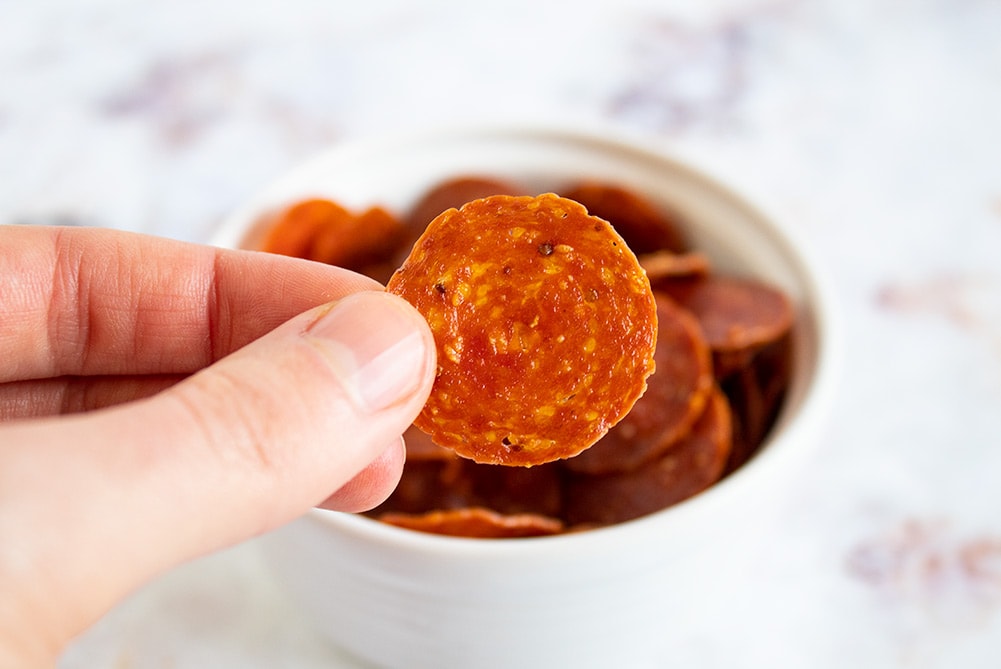 This post contains affiliate links, which means I'll make a small commission if you purchase through one of my links.
Who doesn't love a good crunchy snack?! I know I do, and I know many of you do too. In fact, most of the emails I receive from readers can be placed in two basic buckets: "I miss sugary foods" (I've got ya covered here) and "I miss crunchy foods" (I'm about to fix that with this post).
I won't waste a lot of time blathering on… I know you want to get to the keto snacks! I've divided this post into "no recipe needed" snacks and "recipe needed" snacks. Even when a recipe is needed, I've made sure to include EASY recipes. There is nothing complicated here!
–>No Recipe Needed
Keto Crunchy Snacks
Lakanto recently released Keto Cinnamon Almond Crunch Granola with only 4g net carbs per generous 1 cup serving, and let me tell you… this stuff might be the best keto food I've ever tasted. I can't even believe that it's sugar-free, let alone keto! It reminds me of a Cinnamon Toast Crunch-flavored granola and it's better than any sugary granola I've ever eaten. Use coupon code FORGETSUGARFRIDAY for 15% off your order!
Low Carb Crunchy Snacks (#2): Pork Rinds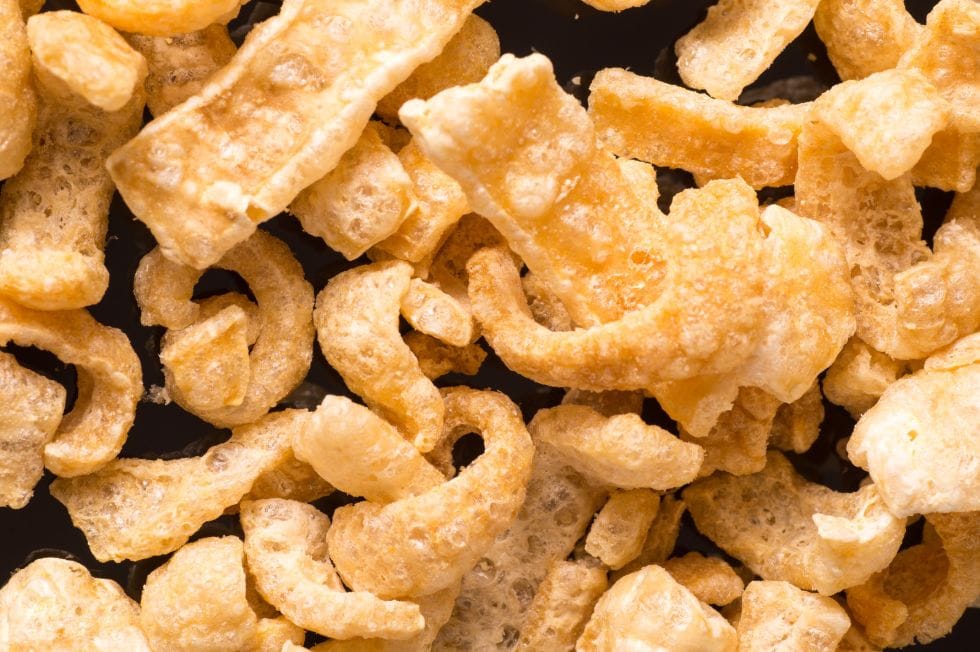 Pork rinds are the classic go-to crunchy keto snack! They may not be a food you naturally gravitate toward when you're not on keto, but when you're on keto, they're kind of irresistible. They're even better when dipped in mayo, ranch dressing, or another keto-friendly dip. I tend to buy the economical Utz brand in the large 18 oz. tubs. Artisanal brands like Epic are absolutely fabulous, but they're so pricey that I consider them an occasional treat.
Pork rinds are also used in some pretty amazing keto recipes like this Keto Ritzy Chicken Casserole and Keto Chicken Alfredo Casserole.
#3: Celery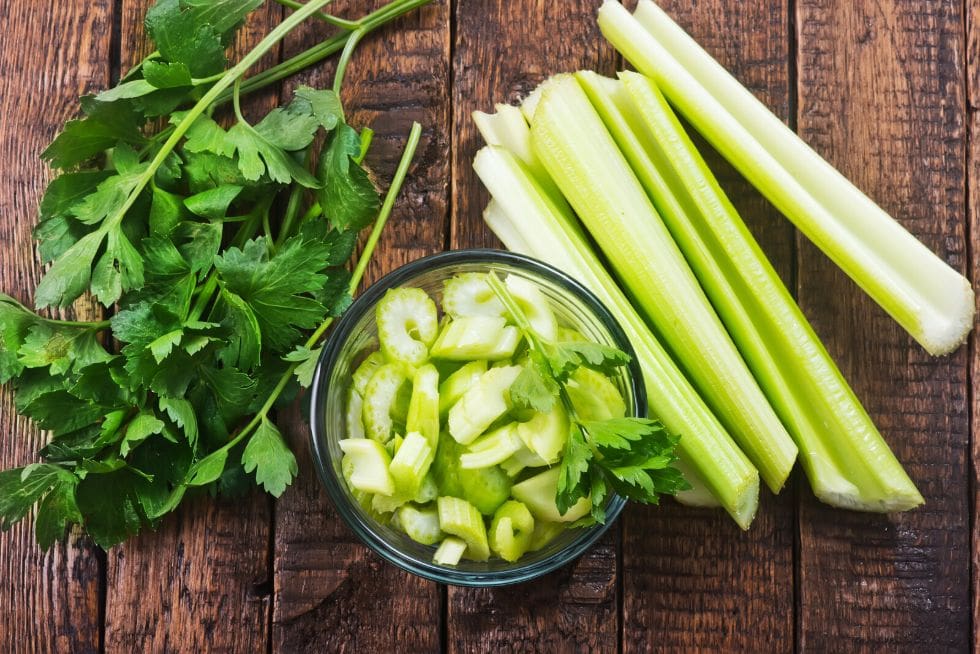 Much like pork rinds, I think celery is kind of take-it-or-leave-it off keto, but on keto, it is a crunchy and slightly salty snack that you may find yourself actually craving! It's good plain for the crunch factor, or you can fill it with some nut butter. For a serious double crunch, fill it with unsweetened crunchy almond butter.
Dill pickles are also a source of a fun-and-salty keto crunch. I had been purchasing dill pickle spears, but a reader recently turned me on to baby dill pickles. They're great too! I highly recommend the 365 (Whole Foods) brand or Vlasic "Purely Pickles" line for the best ingredient profile (no iffy ingredients like Polysorbate 80 and Yellow 5).
Macadamia nuts aren't the cheapest nuts out there, but they are SUPER crunchy if you get the right brand, like MacFarms. Plus, they're extremely low in carbs (only 1g net carbs per serving). If you want to crunch away on nuts without taking in a bunch of carbs, macadamia nuts are the way to go! (Almonds, by contrast, have 3g net carbs per serving.)
#6: Radishes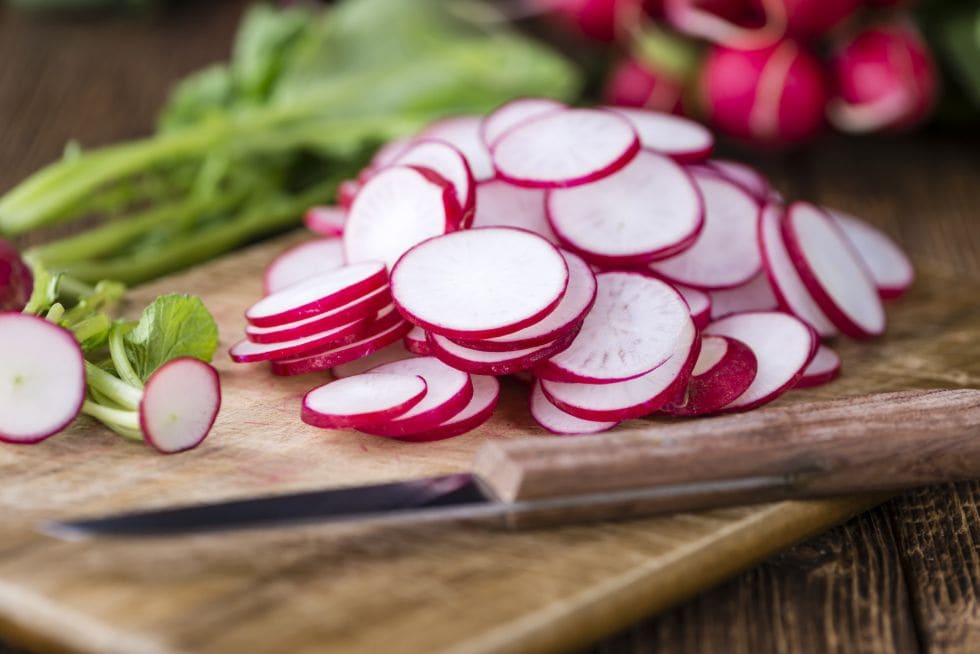 I feel like radishes are one of keto's best-kept vegetable secrets. One cup of sliced radishes contains only 2g net carbs, and they are so versatile! When served raw, they are peppery and oh-so-crunchy. (I like to slice them as in the photo above or halve them.) You can also roast them and make radish chips.
If you like radishes be sure you try these fabulous keto radish recipes.
If you want a grab-and-go cheese crisp (rather than making some from a recipe), these HighKey Cheese and Egg White Protein Crisps fit the bill. The added egg white (clever!) lends a protein boost and extra crunch. You can choose from four different flavors or buy the variety pack. I like all of them, but I am partial to the bacon flavor.
Crunchy Keto Snacks: Recipes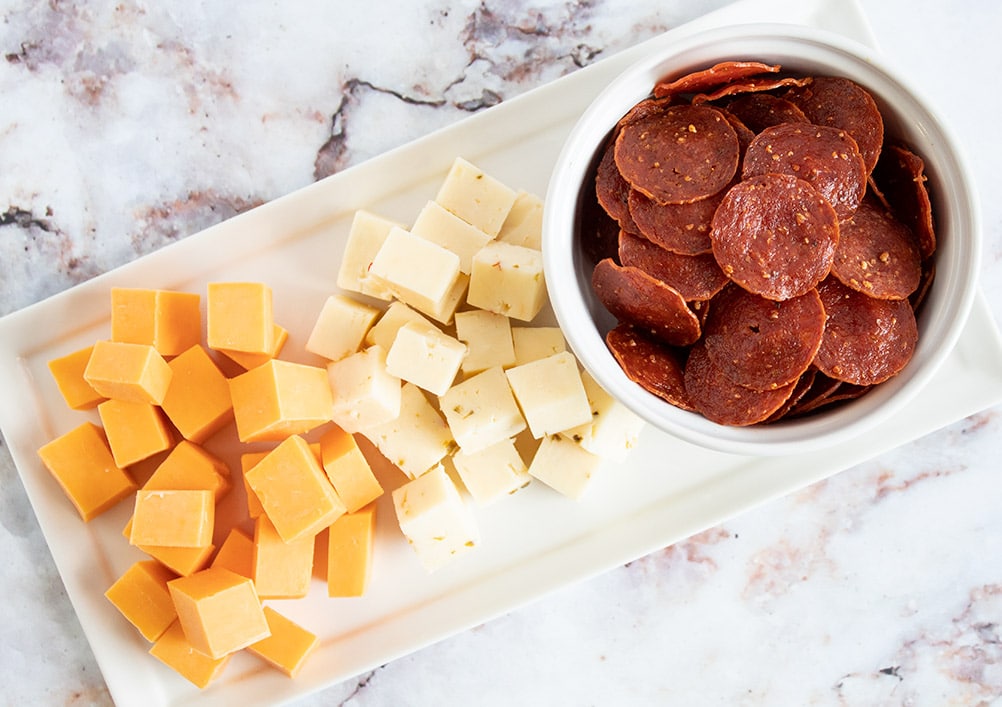 This recipe couldn't be easier and it is SO good. Keto Pepperoni Chips make for the perfect satisfying and crunchy snack — kind of like the keto version of Pringles.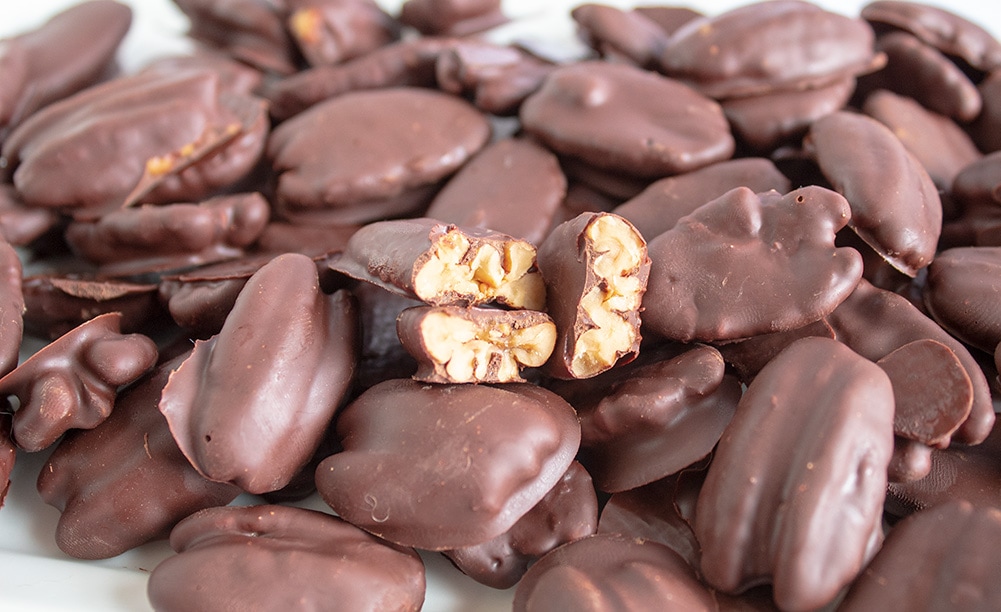 These butter-toasted, chocolate-covered pecans are most definitely crunchy and very chocolatey. If you want to skip the chocolate, you can just follow the toasting step for slightly sweet, buttery, and crunchy pecans.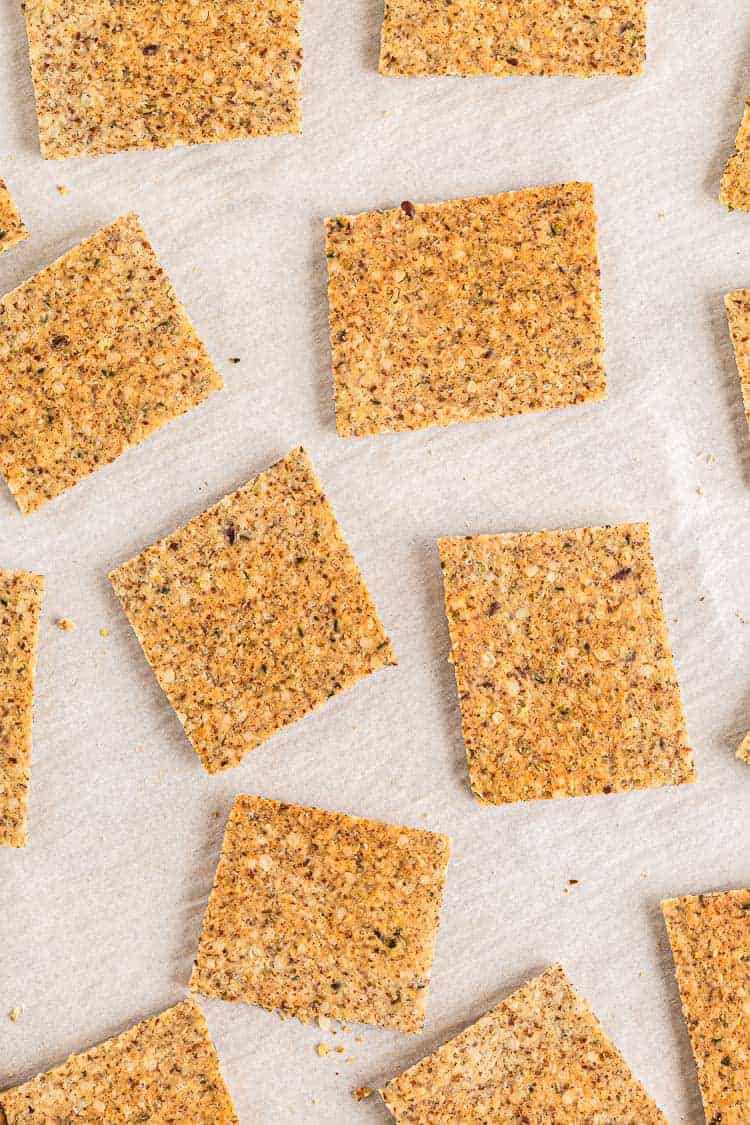 Think you can't eat crackers on keto? Think again! This easy Keto Crackers recipe will satisfy all of your crunch cravings. Serve with your favorite keto dip recipes, cheese, or meat. When you serve dips these crackers are the ultimate go-to for keto appetizers. And they are especially fun to dip in this keto jalapeno popper dip.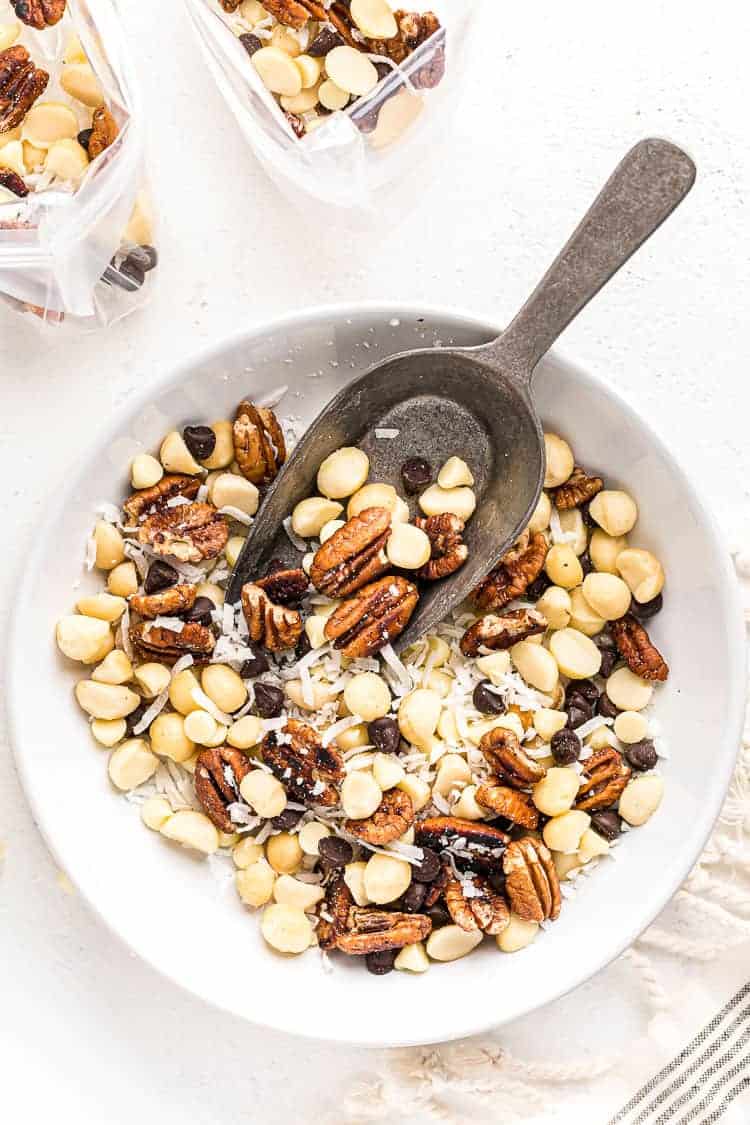 Need a quick, easy-to-make keto snack? Try this homemade Keto Trail Mix recipe! It is a hard-to-resist combo of salty and sweet, just like trail mix should be.

Yes, keto Cinnamon Toast Crunch cereal! This remake of the classic cereal favorite is super crunchy and packed with sweet, cinnamony flavor.

These pizza chips have all the flavors of pizza, but in a bite-sized chip. They're like the "next level" of pepperoni chips: pepperoni baked on a bed of oregano-spiced parmesan cheese.

Keep things simple, crunchy, and delicious with these oven-baked parmesan chips that contain only one ingredient!

Yes, you can thinly slice zucchini and bake it to make crunchy, tasty, and oh-so-healthy zucchini chips! (Vegetables are so much easier to eat when they're in chip form, don't you think?!)

You haven't had crispy bacon until you've had air fryer bacon! An air fryer will give you THE crispiest bacon ever that is perfect for a snack or served with breakfast.

Who can resist the lure of Nacho Cheese Crisps? These crisp, chip-like snacks are a yummy, keto-friendly chip alternative that only takes about 8 minutes to bake and are perfect for dipping in salsa or guacamole.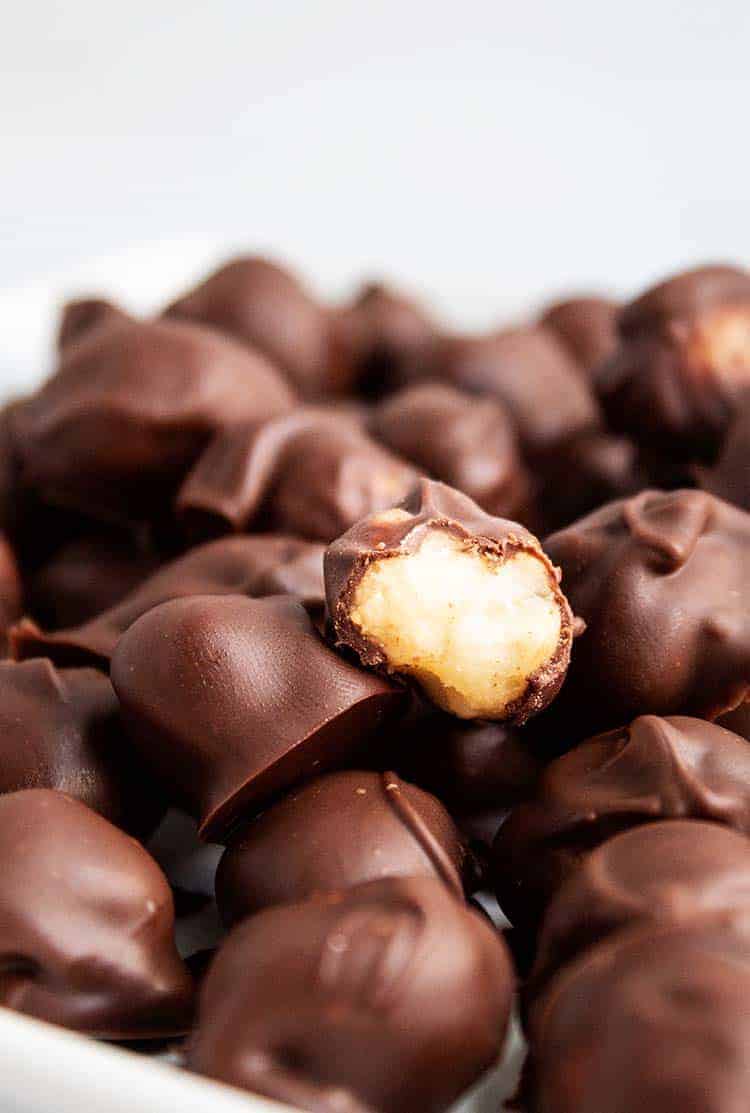 These taste amazing! If you have never had a chocolate covered macadamia nut then you have no idea what you are missing. Try these as soon as possible, they will satisfy you when you are craving sweets on keto. And they will satisfy your salty crunchy snack cravings!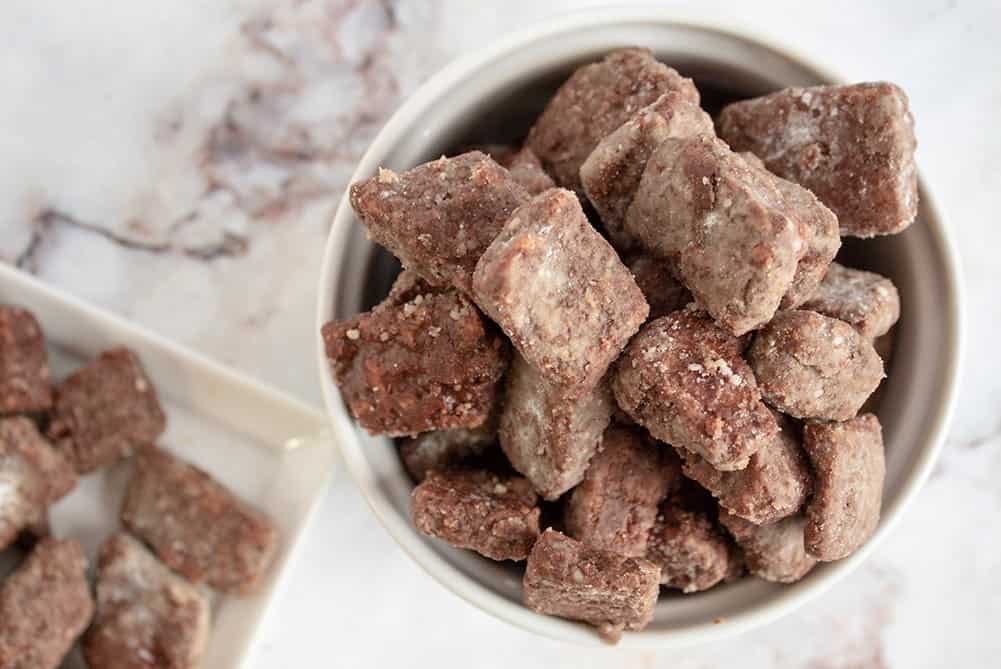 This amazing crunchy and sweet treat is a childhood favorite! Easy to make and very satisfying.

Frequently Asked Questions about Crunchy Keto Snacks
Is Popcorn OK on Keto?
1 cup of air-popped popcorn contains 5g net carbs. It's unlikely to kick you out of ketosis, but 1 cup isn't a lot. It's up to you if you want to eat popcorn or if you would prefer a lower-carb alternative like some of the crunchy low carb snacks listed above, such as:
Keto Pepperoni Chips
Air Fryer Bacon
Keto Crackers
What is a crunchy keto snack?
Some of the easiest and best crunchy keto snack options include macadamia nuts, pork rinds, baked pepperoni chips, and air fryer bacon.
What is a good low carb crunchy snack?
A good low carb crunchy snack is roasted and salted almonds, which contain 2.1g net carbs per 1 oz.
What can I replace chips with on keto?
On keto, you can replace chips with keto-friendly versions of chips such as pepperoni chips, parmesan chips, and cheese chips. While they may not taste exactly like regular chips, they'll satisfy your crunch cravings with few carbs!
What are Your Favorite Crunchy Keto Snacks?
After you read this post, let me know in the comments your favorite crunchy keto snack! 🙂
Like This Crunchy Keto Snacks Post? Give it a Share!
I hope you love this keto crunchy snack roundup! If you liked this post, I would so appreciate you giving it a share by using the social sharing icons. THANK YOU!