Are you interested in trying keto but unsure of where to start? I've got you covered! In this post, I'll show you how to sign up for the FREE Keto Kickstart 30-day program, which is a simple and gentle introduction to the ketogenic lifestyle.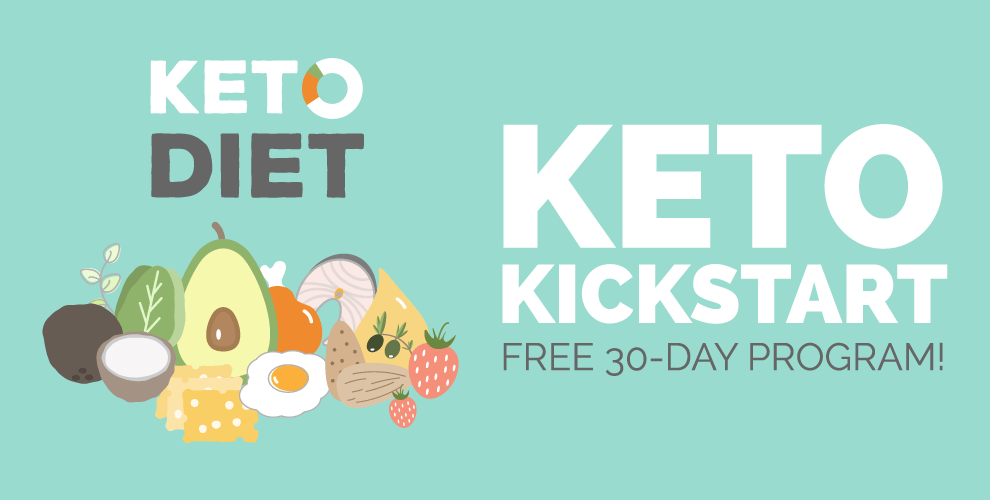 This post contains affiliate links, which means I'll make a small commission if you purchase through one of my links (at no extra cost to you). Thank you for your support!
Truth bomb: If you don't know where to start, keto can be a bit (that's putting it mildly) overwhelming at first. There are a zillion keto resources online, and they can leave you with a lot of who, what, when, where, why, HOW?! It's frustrating because you just want to do something good for yourself, but you end up with information overload and feel like throwing your phone across the room and eating a piece of definitely-not-keto cake. (Don't worry; we've ALL been there!)
Keto Kickstart Makes Keto SIMPLE
The good news is I'm here to save the day with an awesome keto resource that is going to make things SIMPLE for you for the first 30 days. You don't even have to count macros; you just have to eat the right foods. Keto Kickstart is a gentle start to keto that introduces you to the core principles of keto without overwhelming you, and that's something I think everyone should consider doing before starting to count macros on keto.
I'm Ready! How Do I Get Keto Kickstart?
I've teamed up with my friends at Perfect Keto to bring you the amazing Keto Kickstart program for FREE. Here is how to join:
Type in your email address in the box and click the "Get Started" button.
Check your inbox!
(You will be in great hands with Perfect Keto — I'm usually really "meh" about supplement companies, but Perfect Keto is the real deal. The company was built from the ground up by Dr. Anthony Gustin with keto community in mind, and they focus on creating research-based keto supplements and foods that are effective and free of junk and fillers. They don't do hype; they just make quality products.)
Who Developed Keto Kickstart?
Keto Kickstart was developed by Dr. Anthony Gustin, Chris Irvin, and Jane Downes. You'll see a video from Dr. Gustin on the main Keto Kickstart page.
What Does Keto Kickstart Include?
Here are some of the resources included in Keto Kickstart:
The Keto Kickstart Cheat Sheet

Keto Meal Planning Guide + Shopping List

Keto-friendly Food Lists

How To Stay Keto When Eating Out

How To Stay Keto While Traveling

Keto-friendly Supplements Guide

Keto Lifestyle Guide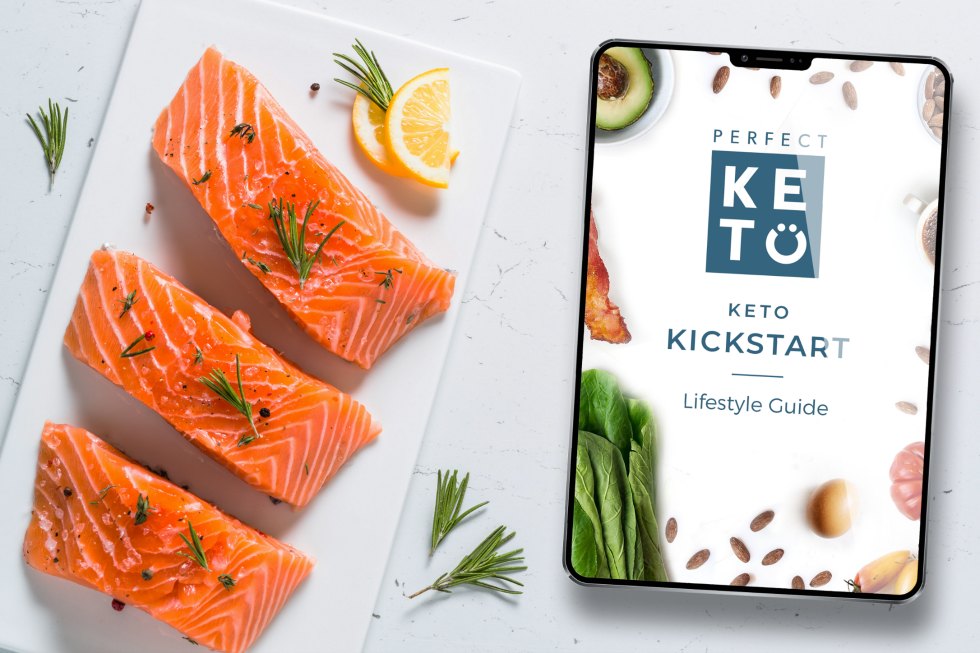 Is Keto Kickstart Really Free?!
Yep! The program is completely free and will be delivered to your inbox from Perfect Keto. Keto Kickstart does recommend some Perfect Keto products (and I stand by all of their fantastic products… you should see my cabinet full of them!), but they're completely optional. They can make things easier (and tastier, to be honest!), but you are under no obligation to purchase them.
But if you DO want to purchase some of their products, make sure to use coupon code FORGETSUGARFRIDAY to get 15% off your entire order. It's a one-time use code, so be sure to stock up!
Like This Post? Give it a Share!
If you want to tell others about Keto Kickstart, I would so appreciate you giving this post a share by using the social sharing icons. THANK YOU!