Are you an iced coffee addict? If you can't get enough of iced coffee, you're in luck! I've rounded up 17 delicious keto iced coffee drinks to feed your iced coffee addiction.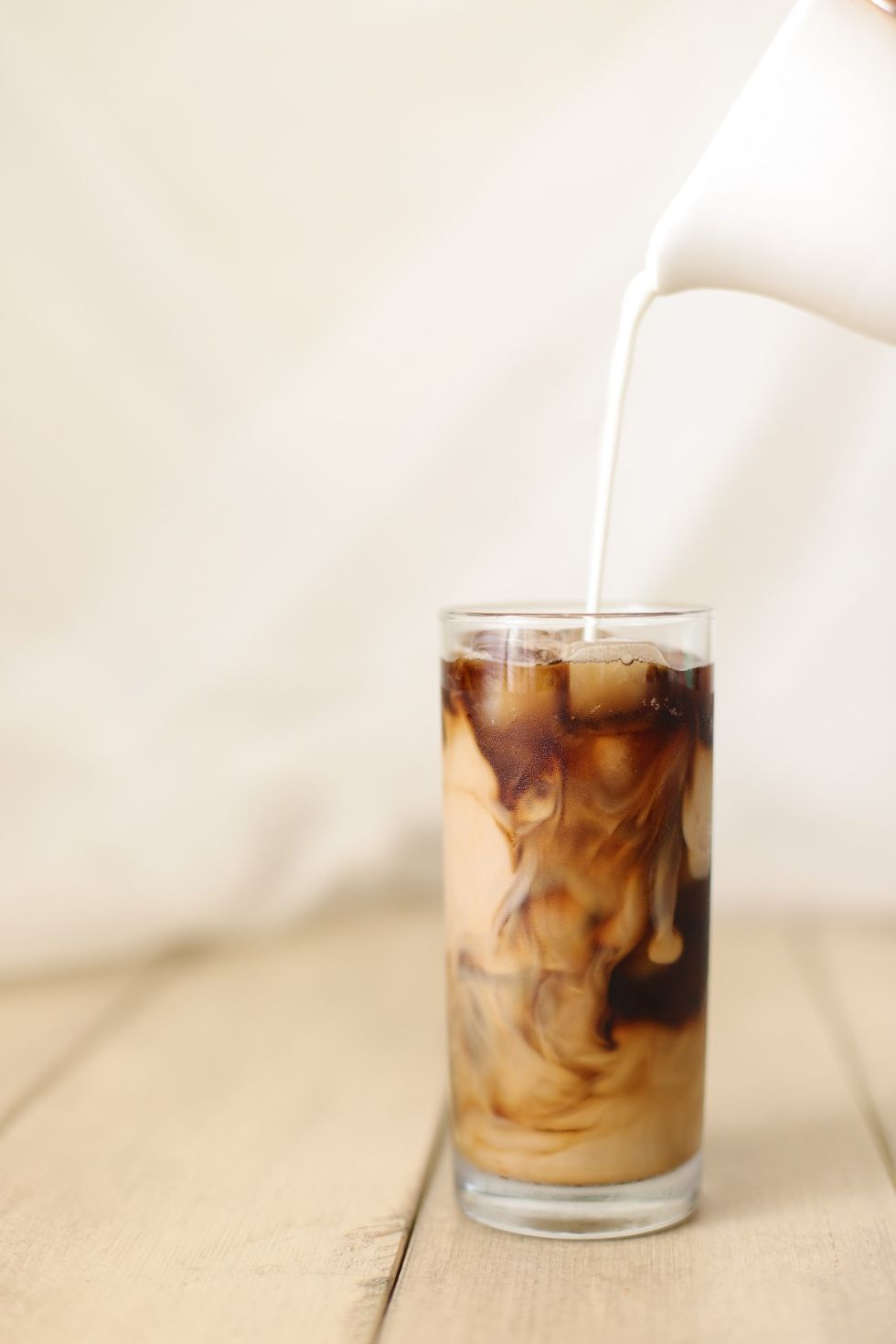 This post contains affiliate links, which means I'll make a small commission if you purchase through one of my links. Thank you for your support!
Ketoers who love iced coffee, I am here to deliver with this roundup of 17 keto iced coffee drinks! Unlike my keto coffee roundup that was a total breeze to compile, it was surprisingly difficult to find enough keto iced coffees for this post. Not to worry though — I scoured the internet and found 17 that you will love.
I knew I needed to deliver because this meme is hilariously accurate for a lot of people: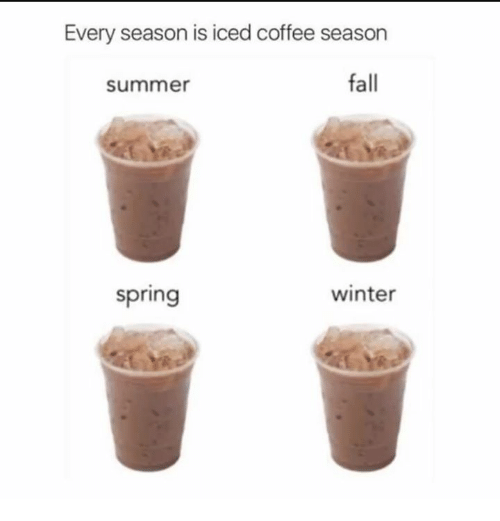 Hah! 😉 Now on to the iced coffee!
When provided by the original source, I have listed the Net Carbs in each drink.
Keto Iced Coffee #1: Keto Frappuccino (salted caramel) by Forget Sugar Friday
2.5g Net Carbs –Make a delicious Keto Frappuccino Copycat infused with the amazing flavor of salted caramel! Blended to perfection and ready in just minutes to power you through your busy days. (Don't want salted caramel? No worries! There are options for other flavors in the post.)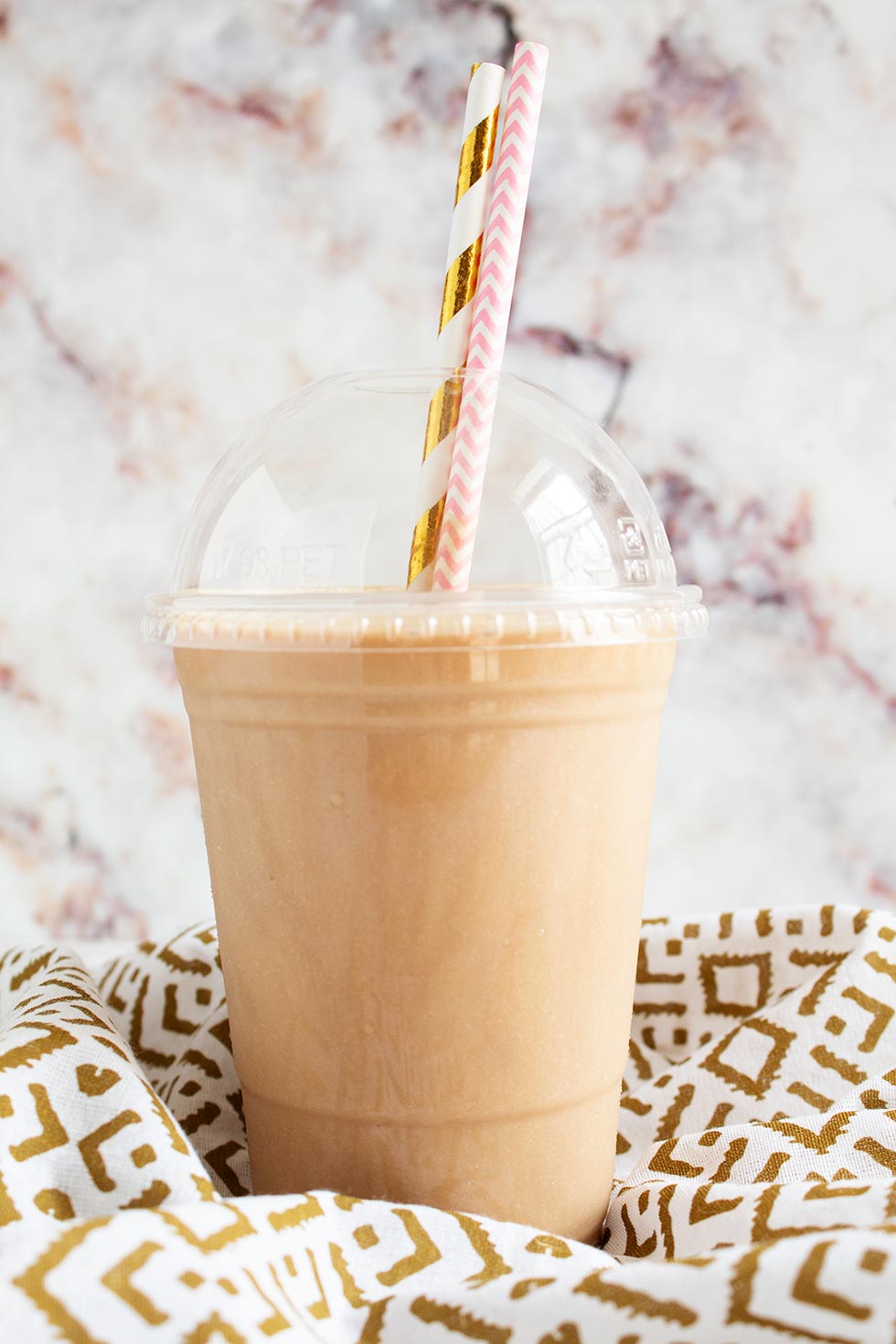 2g Net Carbs – This iced Vanilla Cinnamon Coffee is your next favorite iced coffee! It's full of sweet vanilla-cinnamon flavors, and with a whopping 36g fat per serving, it serves as an awesome liquid fat bomb.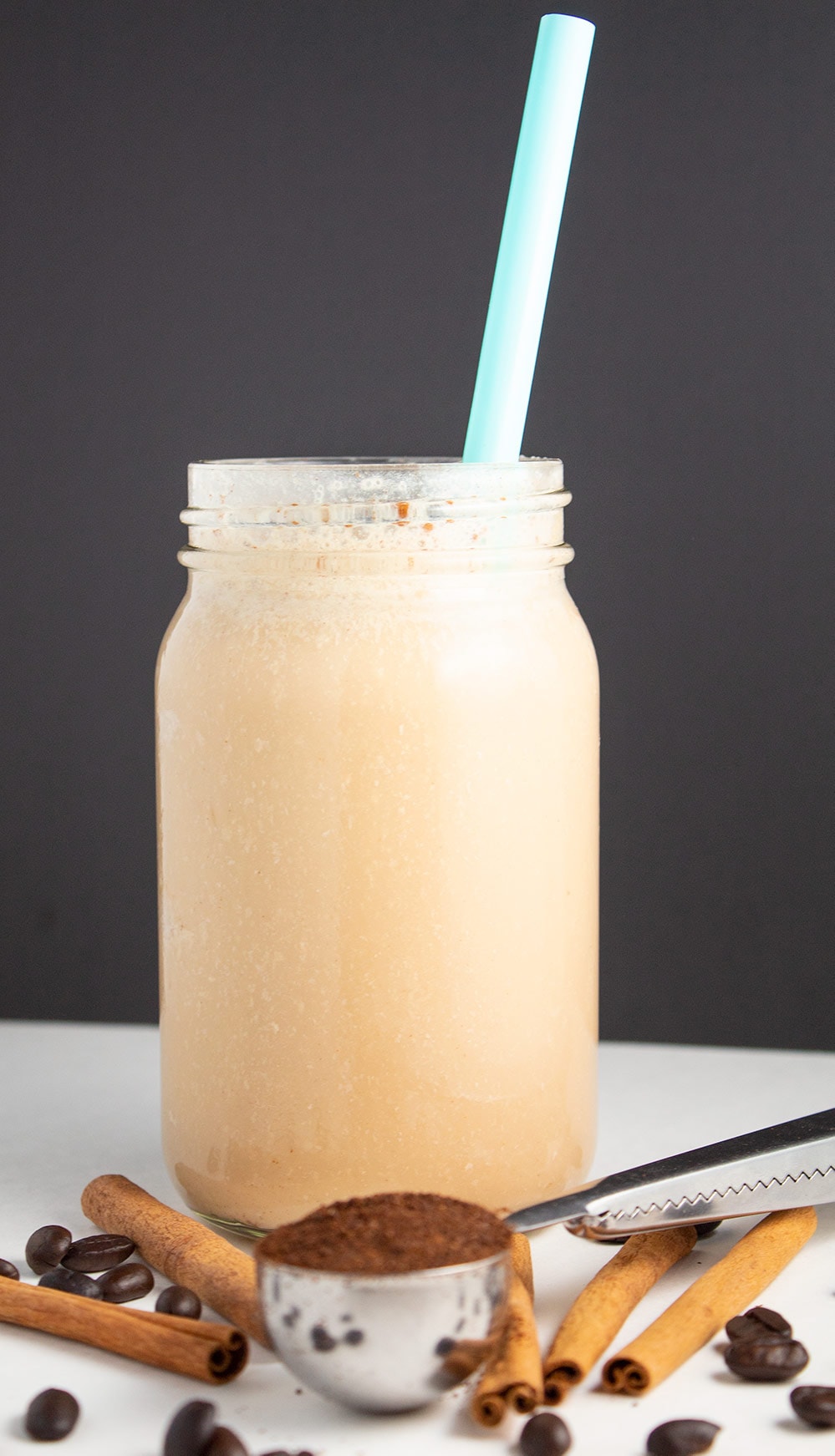 1g Net Carbs – This is just the coffee you need to perk you up and cool you off! With only 1g net carbs, this iced coffee treat is one you'll be able to enjoy every single day.
2g Net Carbs – Keto Crack Coffee is a MUST-try keto coffee recipe that will get you seriously hoppin' in the morning. While it's pictured as a warm coffee below, to make it into an iced coffee, use chilled coffee and pour it over ice.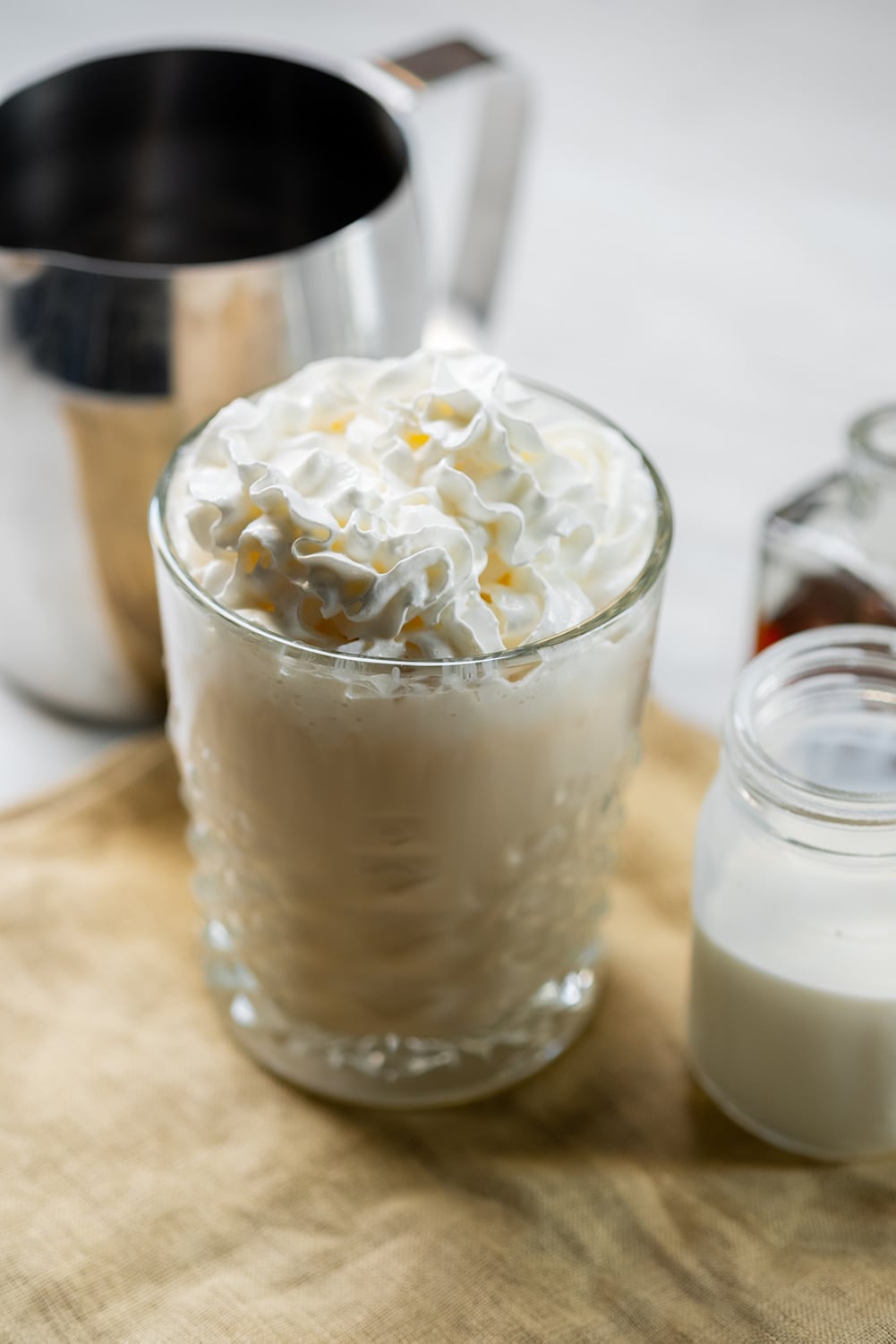 1g Net Carbs – Yummy and perfect for the cold coffee crowd!
1.7g Net Carbs – A fun mocha treat that looks too good to be true… but it isn't!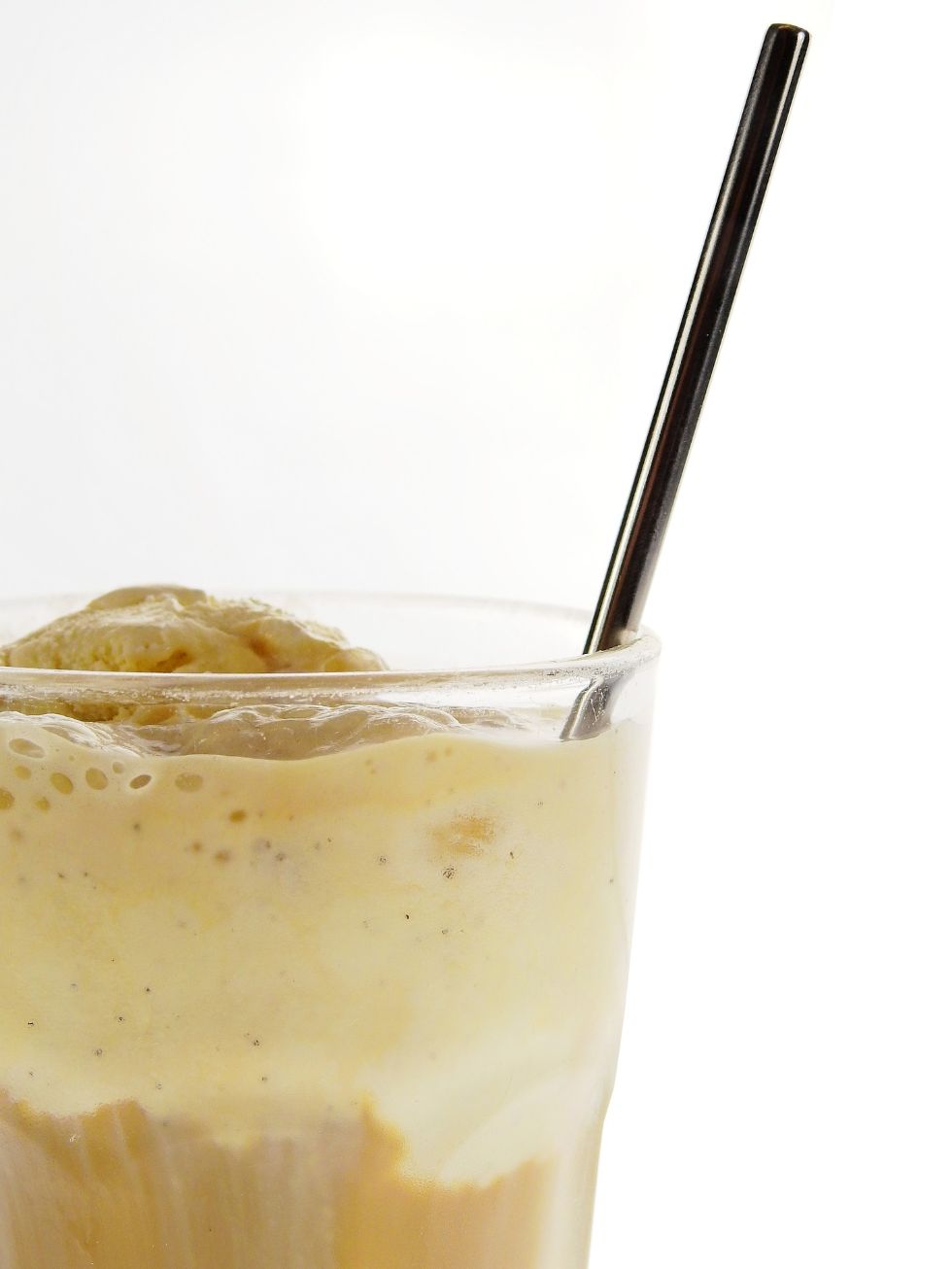 A big blast of pure dairy cream that creates a fluffy texture!
0g Net Carbs – This version of Bulletproof Coffee is given an upgrade thanks to what Keto Connect calls "the x factor" in their house: xanthan gum! I am a huge fan of xanthan gum in keto, and you'll love how it upgrades this recipe.
Yum! This frozen coffee drink uses caramel Torani syrup to add a sweet sugar-free caramel flavor. Butter and heavy whipping cream thicken this keto treat!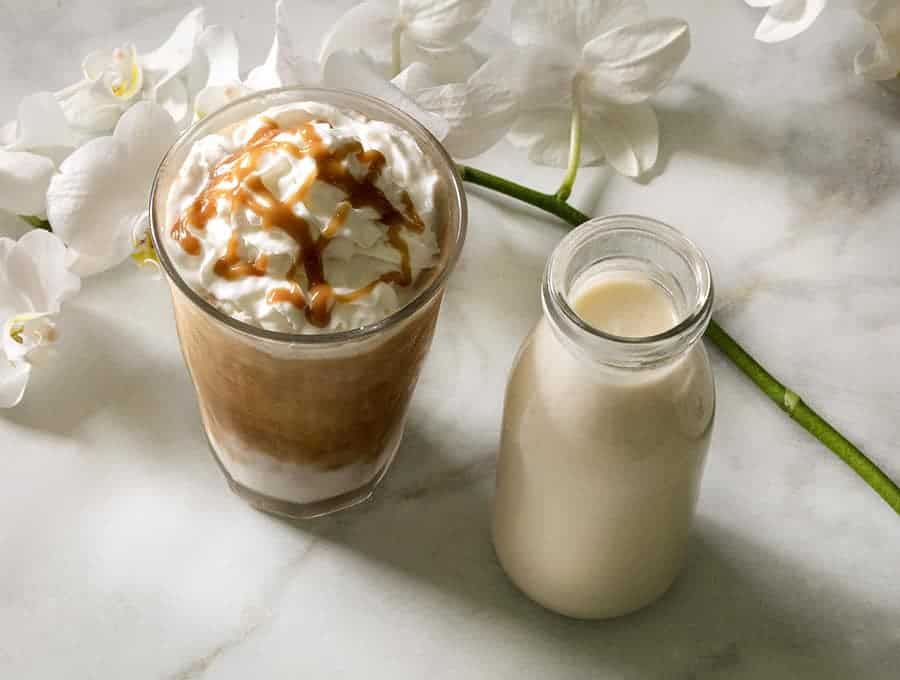 Who can argue with a title like that? This self-proclaimed best iced keto coffee is kicked up a notch thanks to smooth cold brew coffee and a healthy sprinkle of cinnamon on top.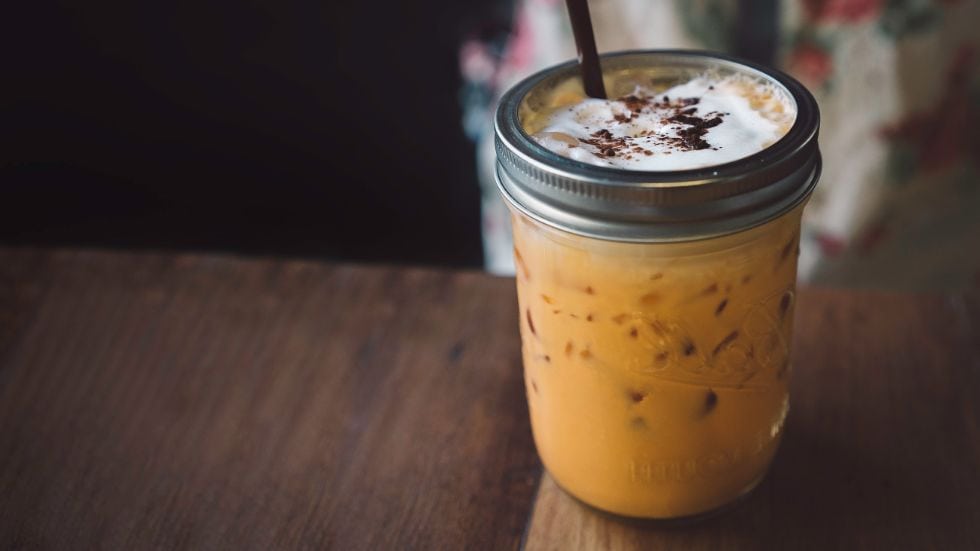 0g Net Carbs – Upgrade the original Bulletproof Coffee by making it iced! To make it, follow the instructions under the "How to Make Classic Iced Bulletproof Coffee" section at the link above. Basically, it's regular Bulletproof Coffee, but using ghee instead of butter. FYI, the "Brain Octane Oil" they refer to in the recipe is MCT oil.
2g Net Carbs – This delicious frozen ice cream keto coffee smoothie boosts can boost your fat macros with a remarkable 34g of fat! This is the ultimate keto fat bomb beverage!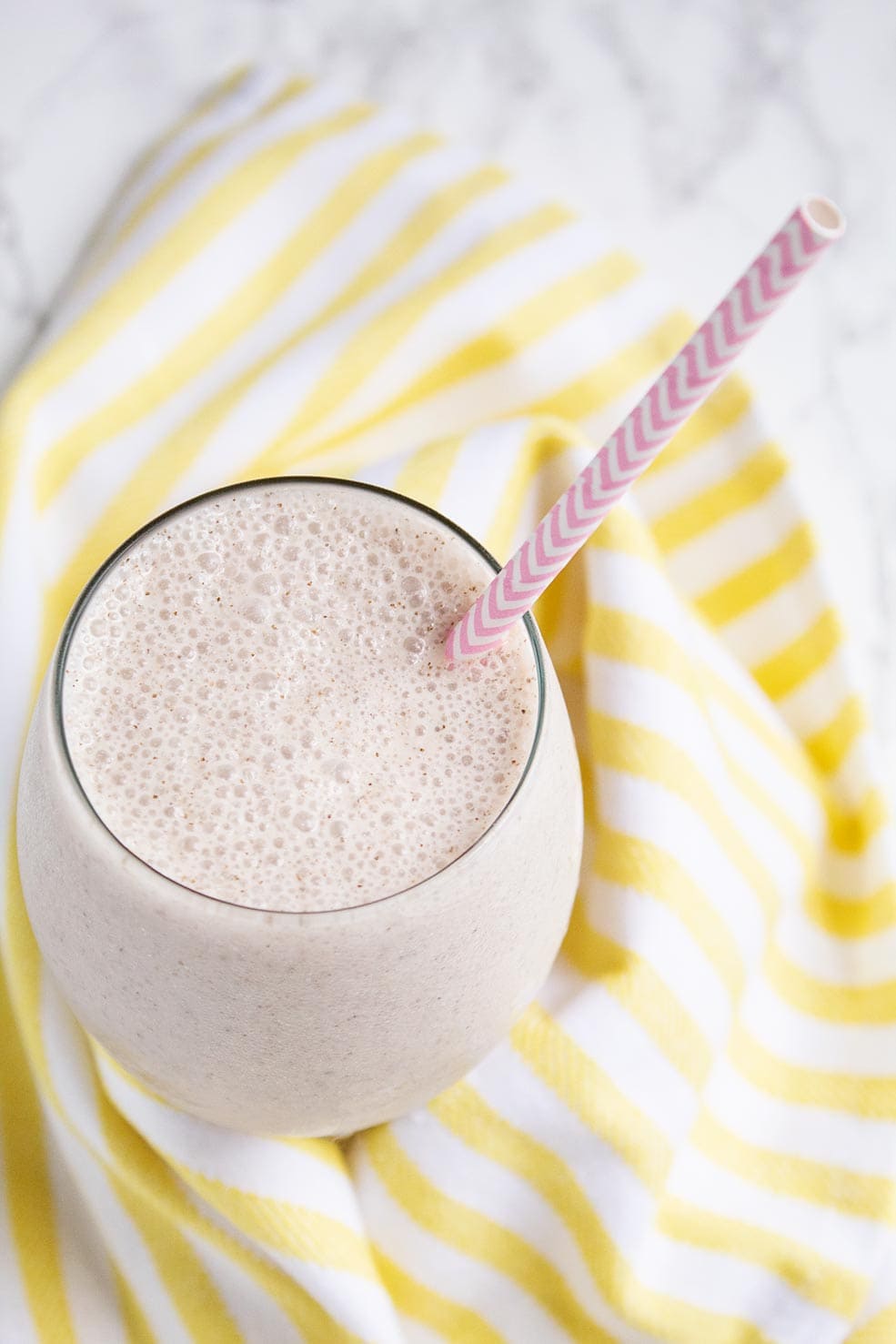 I dug up this iced coffee recipe on the CarbManager forums and it was too good to pass up! If you need a collagen powder recommendation, I highly recommend Perfect Keto Collagen Powder.
A mint mojito coffee?! Sign me up! Make sure to follow the keto option to make it keto-friendly.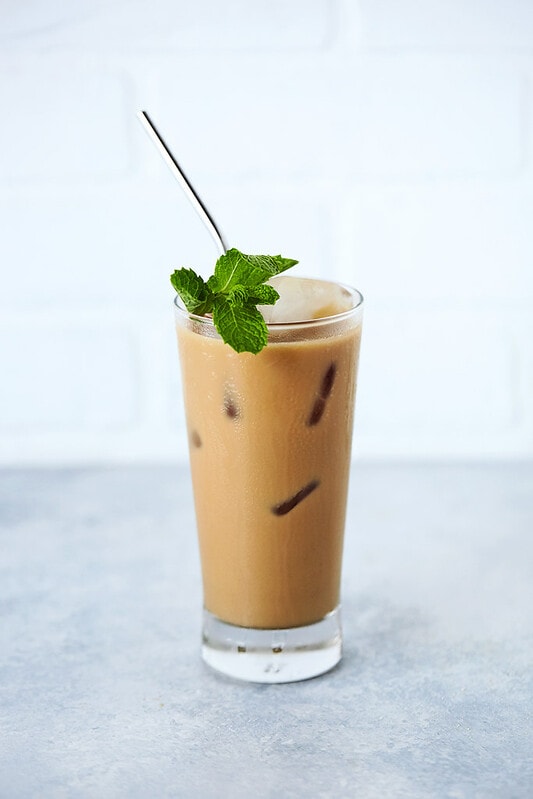 An iced coffee made with cream cheese?! Yes, really! This definitely looks worth a try. (Note: The nutrition information provided on the recipe is incorrect. I think they accidentally calculated the nutrition using sugar-sweetened almond milk instead of unsweetened.)
You can make your very own (actually, a whole pitcher of it!) keto Starbucks Vanilla Latte Frappuccino in less time than it takes to wait in line to order one. I say that's a major iced coffee win!
While this isn't an iced coffee recipe per se, you can certainly use it to make iced coffee. Whip up a fresh batch of iced coffee and pour in this yummy keto creamer to your heart's delight!
Like this Post? Give it a Share!
I hope you enjoyed this roundup of keto iced coffees! If you did, please give this post a share on social media by using the social sharing icons. Thanks so much!