This spicy taco hummus is perfect for parties! It uses my DIY taco seasoning, which you can make on your own in just minutes.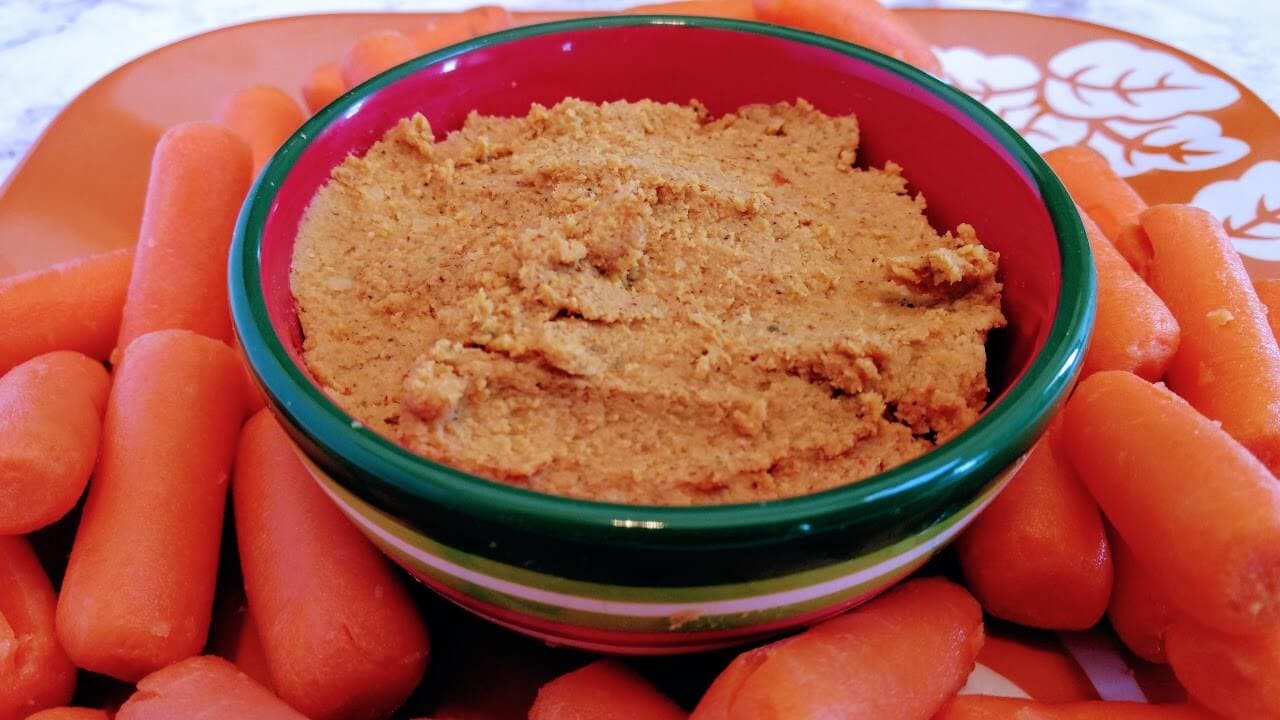 This post may contain affiliate links, which means I'll earn a small commission on purchases made through these links. (Full affiliate disclosure here)
I don't know about you, but I could eat tacos pretty much every night. Maybe every morning, too, if I'm being honest.
Although it would be fun, I probably should eat other foods, including vegetables. (Let's be honest, salsa and shredded lettuce barely count as vegetables.) So what does a taco addict such as myself do?
Incorporate my favorite taco seasoning into my diet in different ways, of course!
This Spicy Taco Hummus is super easy to make and is such a great way to get the taste of tacos while encouraging vegetable consumption (or you can just ignore that thought and dip tortilla chips or pretzels in it… I won't judge). It's sugar-free, gluten-free, and dairy-free, so it's suitable for a wide variety of diets, plus it's packed with protein.
To make it, you'll first need to make my homemade taco seasoning. I started making my own taco seasoning because it's a heck of a lot cheaper and the homemade version doesn't contain any weird fillers (including sugar). Make that seasoning real quick and come back to this recipe!
Instructions
Drain and rinse your can of chickpeas and add them to a food processor along with the taco seasoning.


Turn your food processor to the "on" position and then slowly add the water, and then the olive oil.


If you want your hummus spicier, add an additional teaspoon of taco seasoning.


Chill for one hour before serving.

Notes
Sugar-Free, Gluten-Free, Dairy-Free, Vegan, Vegetarian
Nutrition Disclaimer


Nutrition facts are included as a courtesy only. They are accurate to the best of our knowledge based on the ingredients and brands used, but their accuracy is not guaranteed. If applicable, sugar alcohols have already been removed from the total carb count.
This taco hummus can be served with carrots, celery, bell peppers, tortilla chips, pretzels, crackers… or just eaten with a spoon. 🙂 Enjoy!