Takeout food… typically loaded with carbs, right? Thankfully, these 7 keto takeout recipes pack in all the flavor without all the carbs. Dinner is served with this post! Net carbs are provided for each recipe.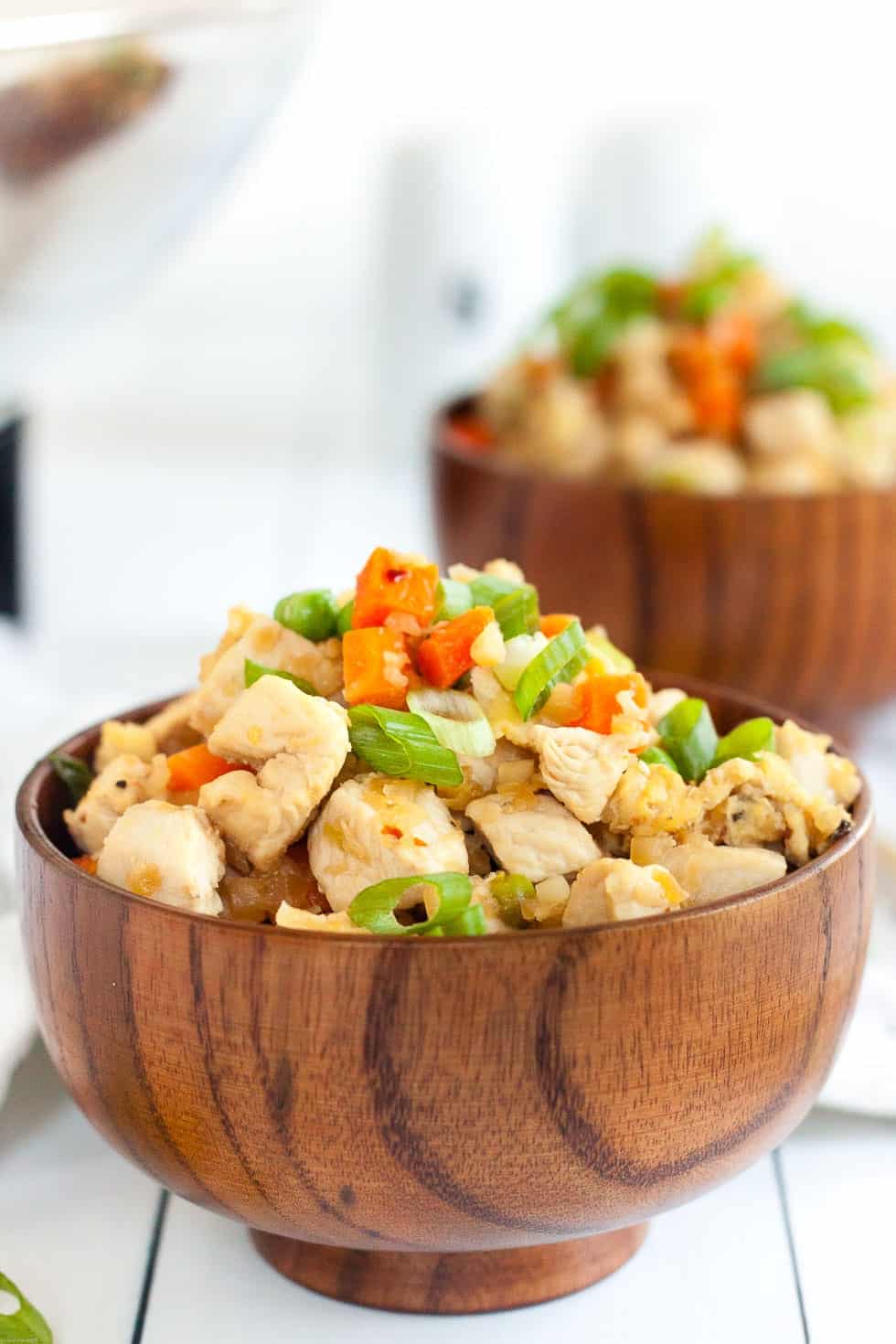 Craving super yummy takeout food but don't want to break your keto diet? I'm here to save you from face-planting into a zillion grams of carbs and sugar with these keto takeout copycats that are just as good as the real thing.
The beauty of these recipes is you can treat yourself to takeout flavors every single night of the week and still lose weight. How can you argue with that?! I highly recommend designating a "Takeout Week" theme in your keto meal plan and make each of these seven recipes (in your desired order) for dinner every night. Sounds like an amazing week of eating, right?
In this post, you'll find links to the following keto better-than-takeout recipes:
Chicken Fried Rice
Egg Roll in a Bowl
Pepperoni Fathead Pizza
Thai Coconut Curry Chicken Soup
Slow Cooker Mongolian Beef
Crispy Sesame Chicken
Chicken Pad Thai
To access the recipes in this post, click on the pink "Get the Recipe Here!" button at the bottom of every recipe summary.
That will take you to the original post where you can find the recipe (usually in a recipe card at the end of the post). 💖 Every post includes nutrition information, so you'll be able to plug the nutrition facts into your favorite tracking app.
Now let's get to the recipes!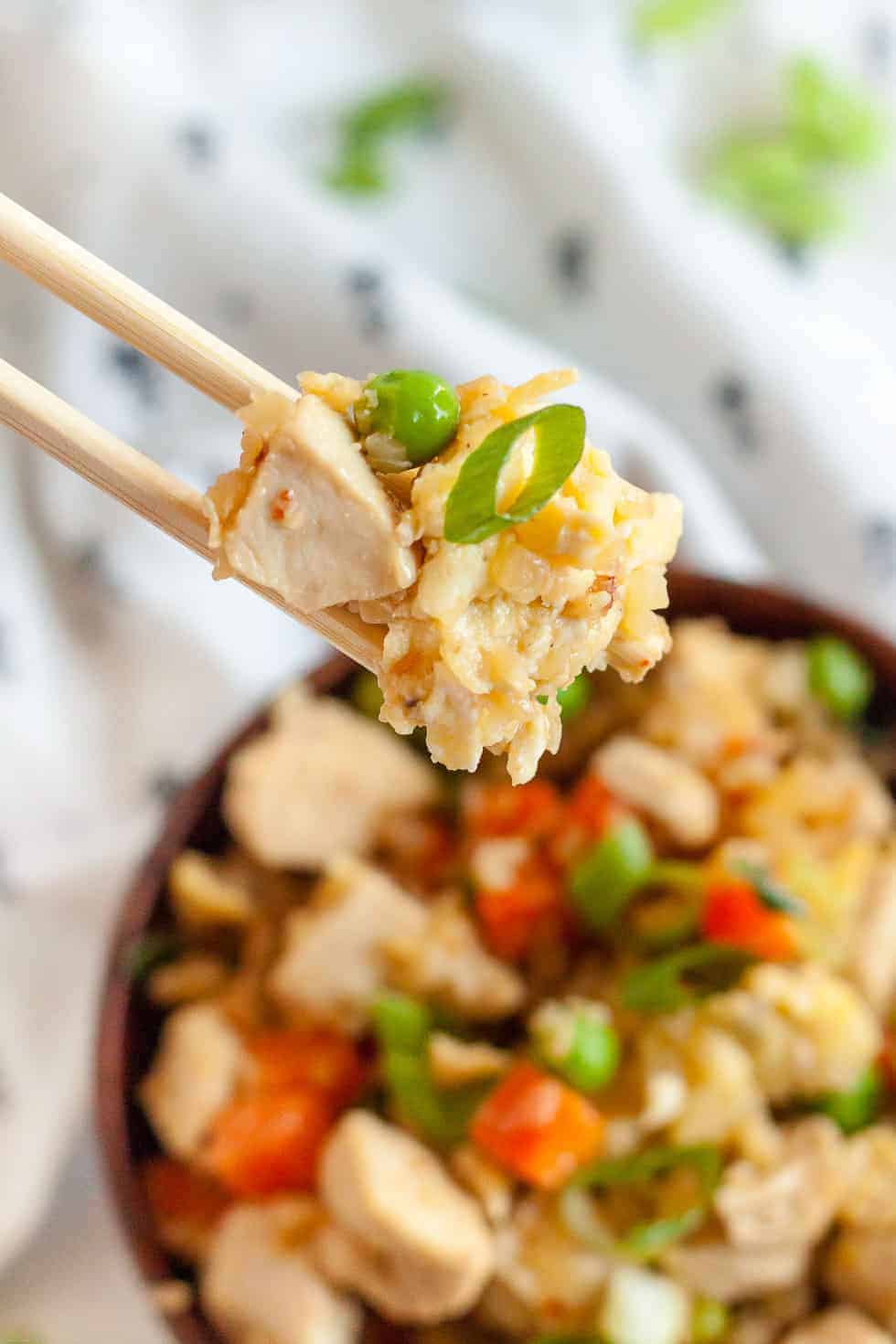 2.8g net carbs: Keto Chicken Fried Rice is a flavorful, low-carb, better-than-takeout version of the classic Chinese comfort food dish. Everyone in your family will love this dish that is ready in only 25 minutes.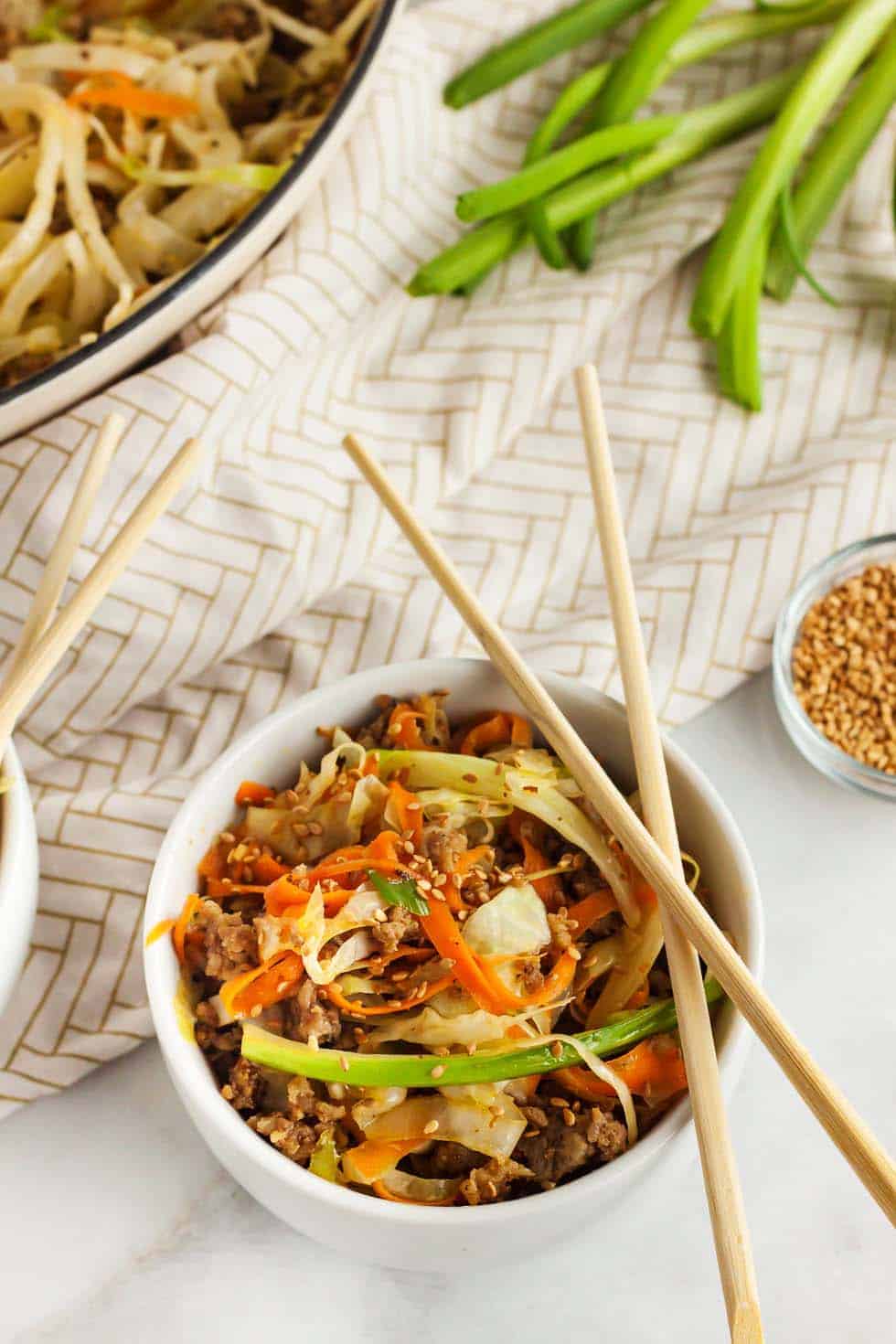 3g net carbs: Wait until you try this delicious egg roll in a bowl! It is packed with flavors like sausage, ginger, sesame, and tamari (gluten-free soy sauce).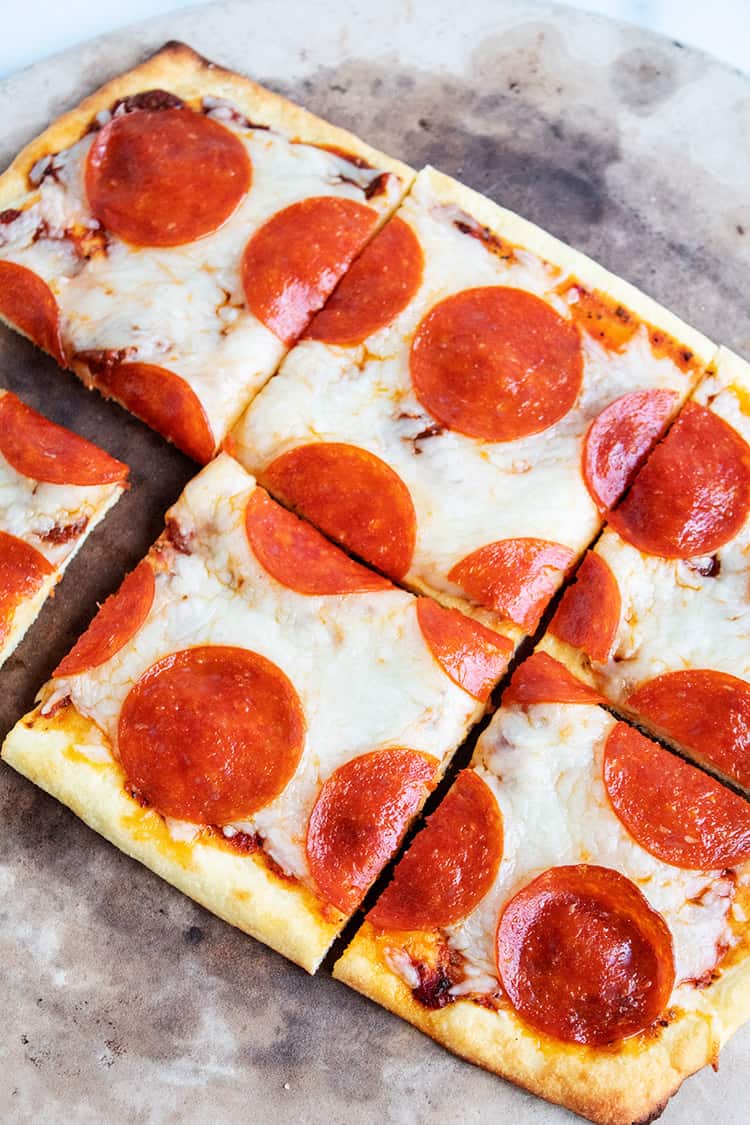 4g net carbs: A takeout roundup wouldn't be complete without a pizza recipe! If you're craving pizza, make this ultimate fathead keto pizza recipe that is crispy, chewy, and ready in just 20 minutes. Top with pepperoni or any of your other favorite low-carb pizza toppings!

Low Carb Takeout Recipe #4:

Thai Coconut Curry Soup

by Keto Cooking Christian
6g net carbs: This classic Thai chicken soup is flavored with coconut, shiitake mushrooms, and a spicy kick from red curry (which can be reduced if you don't like a lot of spice). This soup is packed with flavor!

Low Carb Takeout Recipe #5:

Slow Cooker Mongolian Beef

All Day I Dream About Food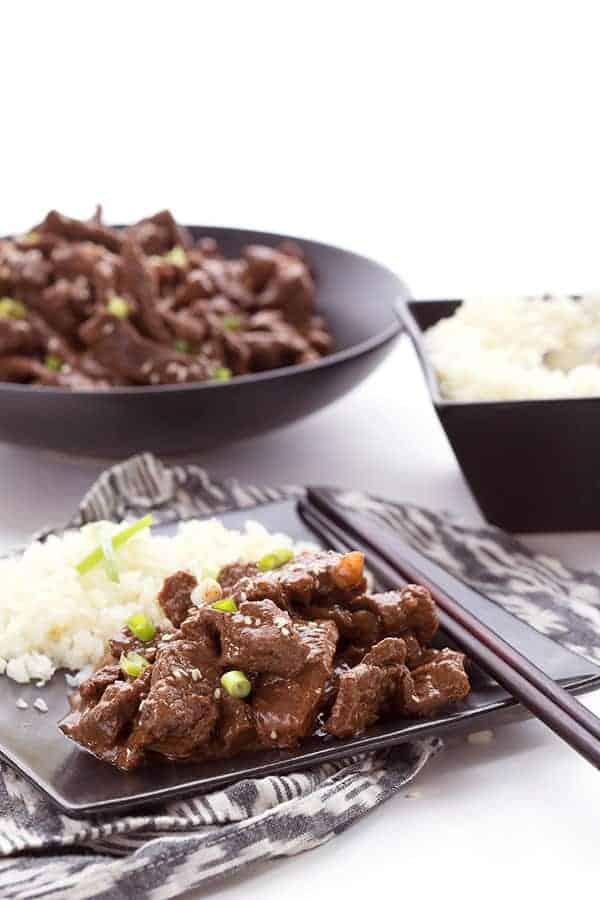 1.6g net carbs: Keto eating doesn't get much easier than throwing all the ingredients in a slow cooker and walking away for hours! Flank or sirloin steak is slow-cooked in a rich marinade until it is perfectly packed with flavor. Serve with a side of cauliflower rice for a complete keto meal.

Keto Takeout Recipe #6:

Crispy Sesame Chicken

by Keto4Karboholics
2g net carbs: This Crispy Sesame Chicken will hit the spot when you're craving Chinese food and contains 1/50th the carbs of the traditional recipe! Pair with cauliflower rice and garlic broccoli sautéed in butter.

Keto Takeout Recipe #7:

Chicken Pad Thai

by Peace Love and Low Carb
7.9g net carbs: This recipe is quick, easy, and plates beautifully! By using fettuccine style shirataki noodles (low-carb noodles made from a yam that take on the flavor of whatever they're cooked with), you get the look and mouthfeel of the real deal.

Like This Post? Give it a Share!
I hope you enjoyed this healthy takeout recipe roundup! If you liked this post, I would so appreciate you giving it a share by using the social sharing icons. THANK YOU!