Vanilla roasted strawberry oatmeal is a sugar-free breakfast recipe that is delicious, healthy, and easy to make!

This post contains affiliate links, which means I'll earn a small commission on purchases made through these links. (Full affiliate disclosure here)
I'm convinced that oatmeal is one of the world's most perfect foods.
Why? Because, in addition to being healthy, it's ridiculously versatile. You can eat it hot or cold, sweet or savory, and it's a key ingredient in a wide variety of recipes.
I think the internet helped oatmeal's cool factor. It's awash with beautiful oatmeal recipes, each one tastier than the last. These days, oatmeal is the vehicle for just about every food imaginable. Case in point: the other day, I saw a photo of a bowl of oats topped with sliced bananas, strips of bacon, and peanut butter.
Before I lose you to that recipe (which sounds freakin' amazing), let me give you another tasty one: Roasted Vanilla Strawberry Oatmeal. It's an easy-to-make sugar-free breakfast recipe that will have you excited to get up in the morning!
The star of this oatmeal show is Vanilla Roasted Strawberries, a fun twist on simple sliced strawberries. You can find the recipe for those here. Make them and come right back to this recipe!
Instructions
Combine the oats, milk, and vanilla extract and cook according to the directions on the oatmeal container.

After the oats are cooked, top with Vanilla Roasted Strawberries and, if desired, shredded coconut. Can be served warm or cold.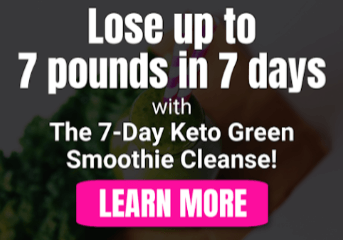 Notes
Sugar-Free, Gluten-Free (use gluten-free oats), Dairy-Free (use dairy-free milk), Vegan, Vegetarian
Nutrition Disclaimer


Nutrition facts are included as a courtesy only. They are accurate to the best of our knowledge based on the ingredients and brands used, but their accuracy is not guaranteed. If applicable, sugar alcohols have already been removed from the total carb count.
---
Fun Facts about Oatmeal
Oatmeal is really popular: three out of four U.S. households have it in their kitchen.
There are about 26,000 oats in an 18 oz. package of Quaker Old Fashioned Oats.
Oats contain beta-glucans, which are known for their cholesterol-lowering properties. Beta-glucans may also help the immune system and promote wound healing.
Quick oats have less fiber than old-fashioned oats.
---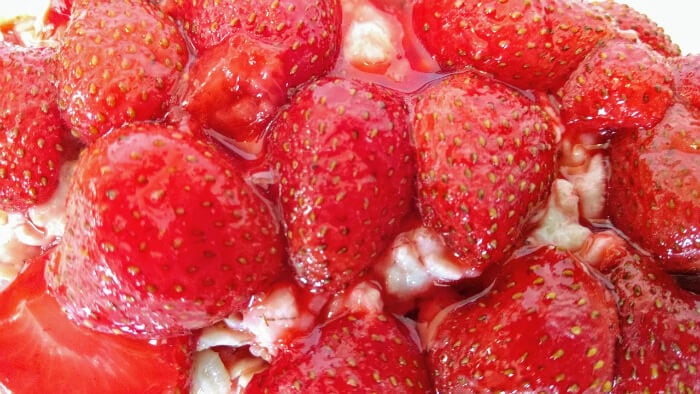 Yep, it looks (and tastes) pretty amazing. 🙂 Enjoy!