Vanilla roasted strawberries is a healthy, sugar-free recipe that makes a great topping for yogurt, oatmeal, or healthy ice cream. It's super easy to make and is great for low carb diets, keto diets, Paleo diets, and more!
This post contains affiliate links, which means I'll make a small commission if you purchase through one of my links. Thank you for your support!
Fresh sliced strawberries make a great topping for a lot of foods: yogurt, oatmeal, and ice cream, to name a few.
But have you ever tried kicking it up a notch and roasting those cute little berries?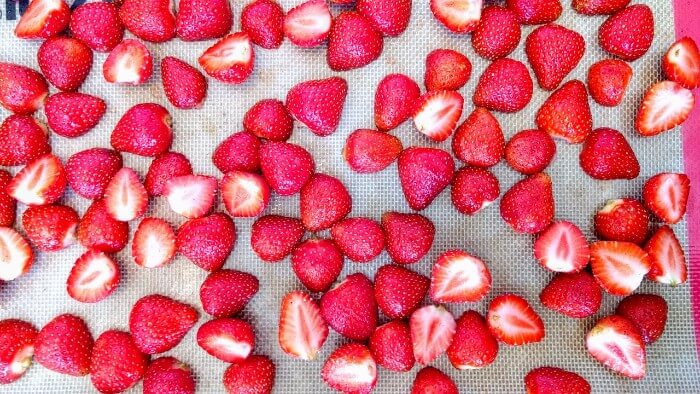 It's super easy to do and takes almost no time at all, and the strawberries get melt-in-your-mouth soft and ooze a yummy strawberry liquid. Their flavor becomes more intense and they are SO good!
How to Sweeten Vanilla Roasted Strawberries
When I first made this recipe, I didn't sweeten the strawberries at all. Since I first made the recipe (many, many times!), I've started adding a few drops of liquid stevia after they've cooled off a bit. What a difference! They tasted great before, but now they are CRAZY good.
Here is the liquid stevia I use:
And here is the vanilla:

Silicone baking mats are my baking BFF — they make clean-up a breeze. They're perfect for making Vanilla Roasted Strawberries!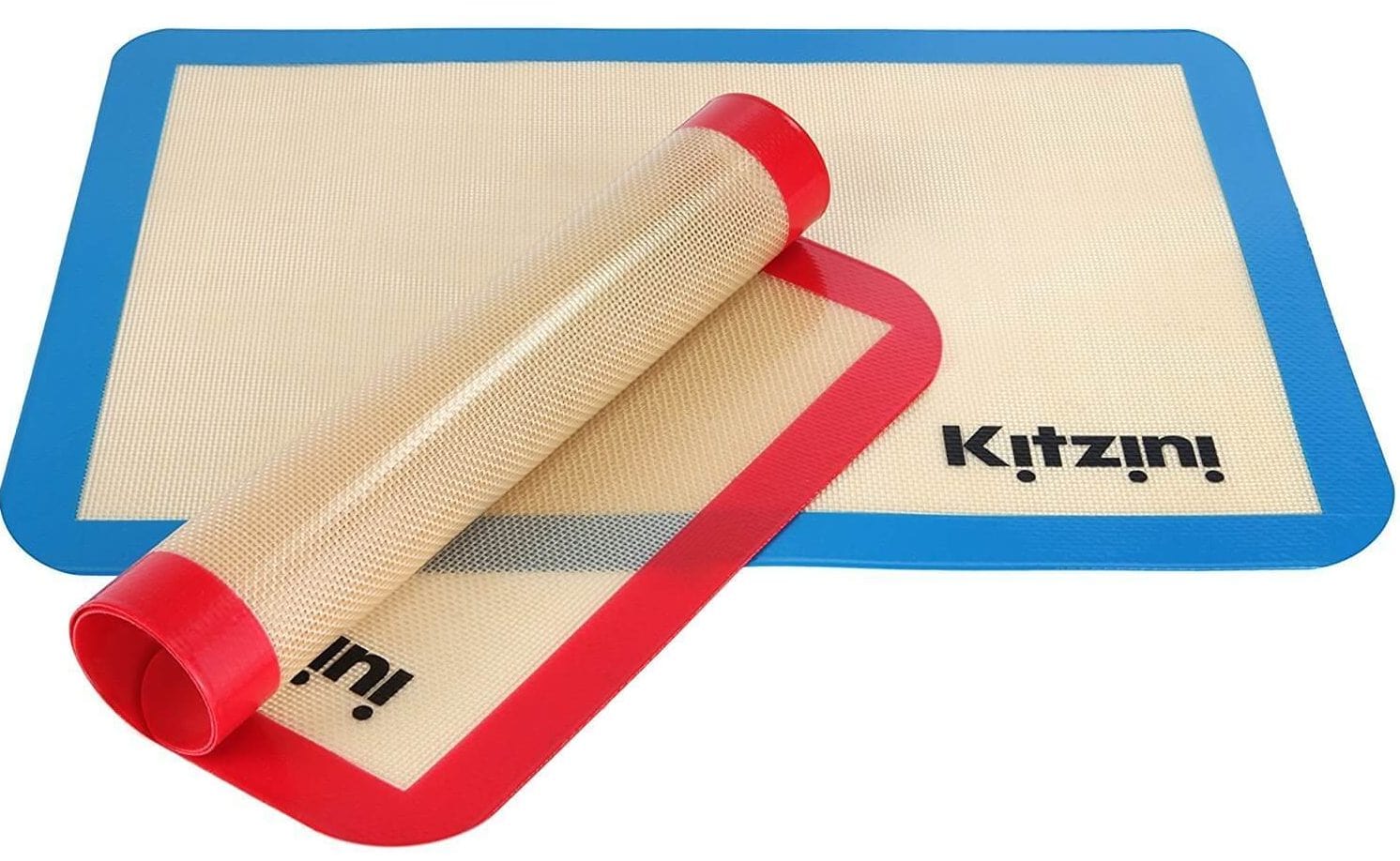 How Many Carbs are in Vanilla Roasted Strawberries?
If you're on the keto diet (or another low carb diet), you may be surprised to know that YES, you can have fruit! You can't plow through a pound of strawberries at a time, but a small amount is totally okay.
A serving of Vanilla Roasted Strawberries contains only 3g net carbs, making them a keto-friendly snack. Enjoy!
---
A few fun facts about strawberries:
There are about 200 seeds on every strawberry.
California produces an insane amount of strawberries every year: about two billion.
Strawberries are rich in Vitamin C and Manganese.
February 27 is National Strawberry Day.
(Sources: http://www.calstrawberry.com/Growing-California-Strawberries and https://extension.illinois.edu/strawberries/facts.cfm)
---
Roasting strawberries is also a great way to use that oh-crap-I-forgot-I-bought-strawberries container of strawberries you find hiding in the back of the fridge. The roasting process will hide any of their imperfections and bring out their best flavor.
A lot of people add sugar to their roasted strawberries, but I don't think it's necessary. It's better to let their natural flavor shine through. Instead, a little vanilla extract gives them something special.
Serve on top of ice cream, yogurt, oatmeal (get my recipe for Vanilla Roasted Strawberry Oatmeal here!), biscuits, etc … or just eat it on its own. I won't judge. 🙂
Love Strawberries? Check out These Recipes!
If you're on the keto diet, you'll LOVE my Strawberry Shortcake Fat Bombs recipe.
If you're not on the keto diet, you'll love my Strawberry Shortcakes Energy Bites recipe.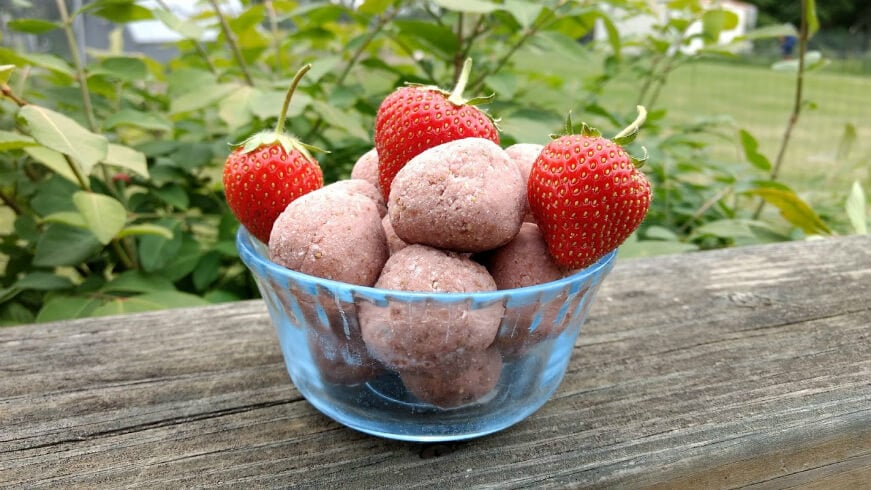 Happy strawberry eating! 🙂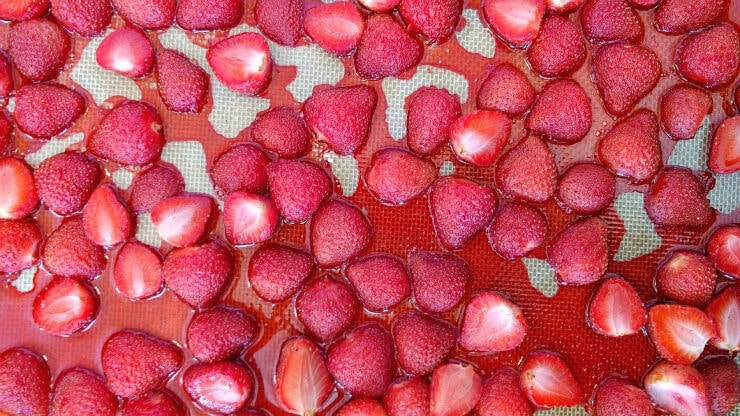 Instructions
Slice strawberries into a bowl. Toss with vanilla extract until fully coated.


Place on a single layer on a cookie sheet, preferably one that has been covered with a silicone baking mat.


Bake at 375 degrees for ten minutes.


Let cool for a few minutes, then add a few drops of liquid stevia to taste.

Best served within a few hours. Tastes great chilled!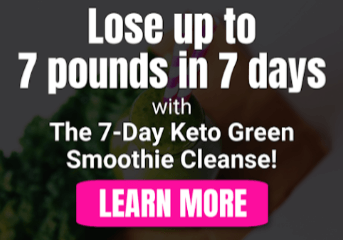 Notes
Sugar-Free, Gluten-Free, Dairy-Free, Paleo, Vegan, Vegetarian
Nutrition Facts
Vanilla Roasted Strawberries
Amount Per Serving
Calories 21
% Daily Value*
Fat 0g0%
Cholesterol 0mg0%
Sodium 0mg0%
Potassium 86mg2%
Carbohydrates 4g1%
Protein 0g0%
Vitamin A 5IU0%
Vitamin C 33.3mg40%
Calcium 9mg1%
Iron 0.2mg1%
* Percent Daily Values are based on a 2000 calorie diet.
Nutrition Disclaimer


Nutrition facts are included as a courtesy only. They are accurate to the best of our knowledge based on the ingredients and brands used, but their accuracy is not guaranteed. If applicable, sugar alcohols have already been removed from the total carb count.