This post contains affiliate links, which means I'll make a small commission if you purchase through one of my links. Thank you for your support!
TGIF! I hope you've had a wonderful week.
What are Friday Finds?
In this post series, I round up a few cool product finds in the categories of food, health, and beauty. Some are products I've personally used (and I'll let you know when I have!), some are products I haven't used but am planning to purchase, and some are just fun shares.
Consider my Friday Finds posts to be fun healthy living stuff curated for you by me.
Sound good? Let's get started with this week's finds!
I don't know why, but I tend to forget that pecans are super low in net carbs. Only ONE gram of net carbs per serving (1/4 cup)! It's hard to resist the sweet, buttery flavor of pecans, so it's good thing they're keto diet friendly. 🙂 I just picked up this bag in my latest Amazon order and I'm really impressed. Few broken pieces and a really fresh flavor!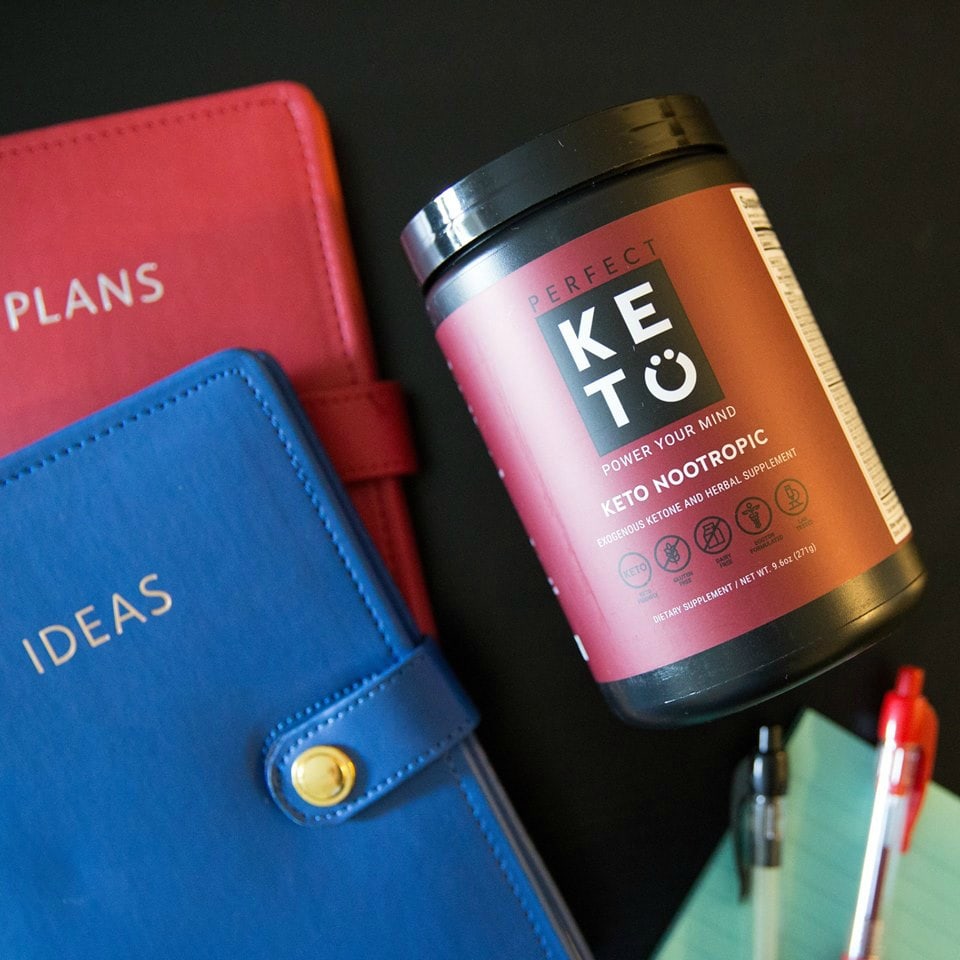 I'm super excited to get my hands on this stuff because I've been interested in the power of nootropics for a long time. The term "nootropics" comes from the Greek words for "mind nurturing" and they're natural compounds designed to enhance brain functioning. (Some people call them "smart drugs.")
Perfect Keto has designed a nootropic with the keto community in mind that combines amino acids, herbs, and lipids. You can use it when you have a long day at work, in the AM to start your day off right, when you need to study, pre-workout… any time when you need a mental edge. Umm, all day, every day?! 😉
You can learn more about (and purchase) Perfect Keto's Nootropic here. Since this product is brand new, I reached out to Perfect Keto to see if I could get a special discount for readers of The Keto Living List. They said yes! Just use coupon code BRAINGAINS20 for 20% off. The coupon code is valid only until end of day Monday, May 21.
This is stretching the definition of "food, health, and beauty finds" a bit far… but how cute are these? And useful, too! Dryer balls help circulate the air more efficiently, reducing static and keeping fabrics softer. I use some — not as cute as these! — and they really work.
That's it for this week. If you try anything on this list, please leave me a comment and let me know how you like it!