Whether you're currently on the carnivore diet or simply curious about carnivore, you're going to love these carnivore-friendly recipes! Choose from this list of 7 carnivore diet recipes you'll want to make ASAP, including Butter Burgers, Homemade Deli Roast Beef, and Bacon Butter!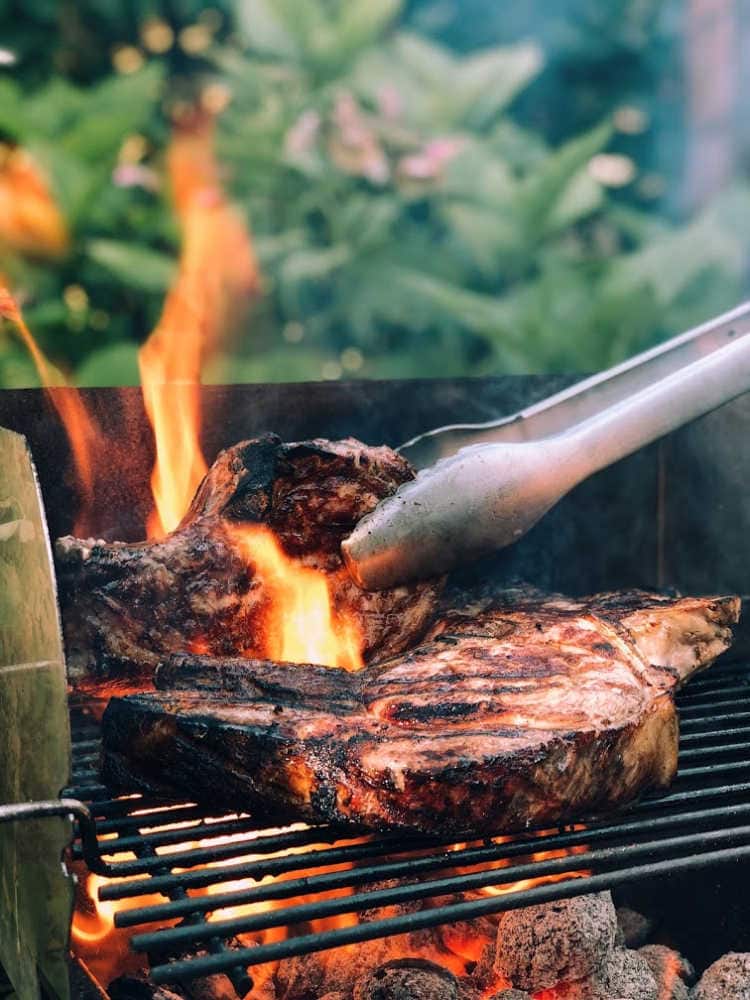 If meat is your BFF, you've probably given the carnivore diet a try — or at least you've thought about it. Or, maybe you haven't even heard of it (short version: you eat a lot of meat and not much else). In this post, I'll give you a quick rundown of the carnivore diet plus share seven absolutely delicious carnivore-friendly recipes. These recipes are all perfect for keto, too!
What is the Carnivore Diet?
The carnivore diet is an "animal products only" diet. The carnivore diet allows for:
Meat (including organ meat)
Fish
Eggs
Animal fats (such as tallow and lard)
Select dairy products (such as butter, cheese, and heavy cream; dairy products that contain carbs, like milk, should be excluded)
The carnivore diet excludes:
Fruits
Vegetables
Grains
Nuts and seeds
Legumes
Sugar
Processed foods
Many on carnivore choose to also consume small amounts of spices, herbs, and coffee.
I've answered more Frequently Asked Questions about the carnivore diet at the end of this post!
How to Access the Recipes in This Post
This post is a roundup of recipes — some from here at Forget Sugar Friday and some from other high-quality bloggers.
In this post, you'll find links to the following carnivore diet recipes:
Butter Burgers

Taco Cups

Pork Chops

Chicken Alfredo Casserole

Oven-Baked Chicken Thighs

Baked Salmon

Air Fryer Turkey Breast
To access the recipes in this post, click on the pink "Get the Recipe Here!" button at the bottom of every recipe summary.
That will take you to the original post where you can find the recipe (usually in a recipe card at the end of the post). 💖 Every post includes nutrition information, so you'll be able to plug the nutrition facts into your favorite tracking app.
Now let's get to the recipes!
Carnivore Diet Recipe #1: Keto Butter Burgers by Forget Sugar Friday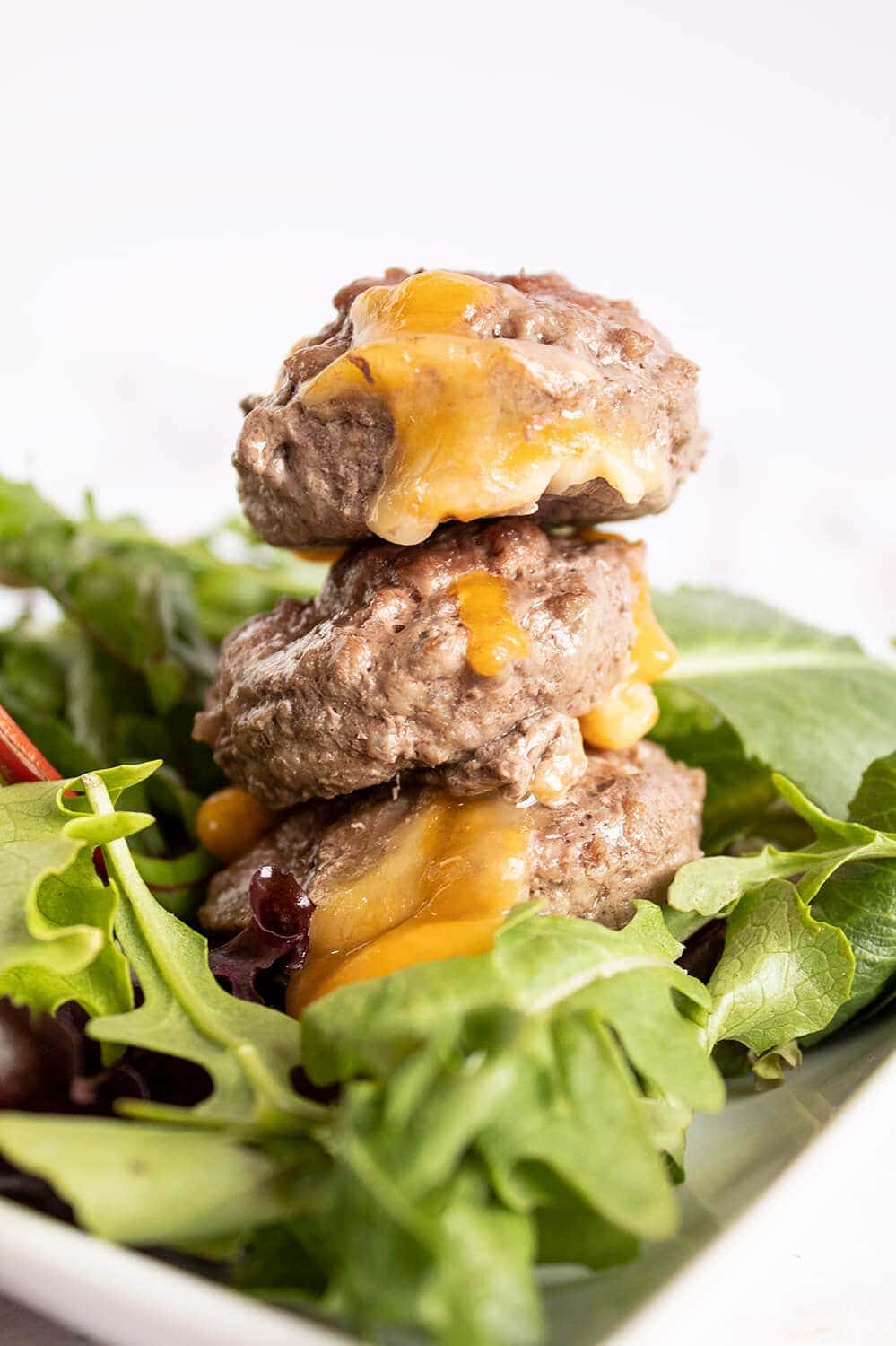 0g net carbs: Ground beef layered with cheese and butter… yum! These are a must-try and will certainly land in your carnivore diet menu rotation because they taste so good. Make a meal out of several of these satisfying mini burgers!

Carnivore Diet Recipe #2: Keto Tacos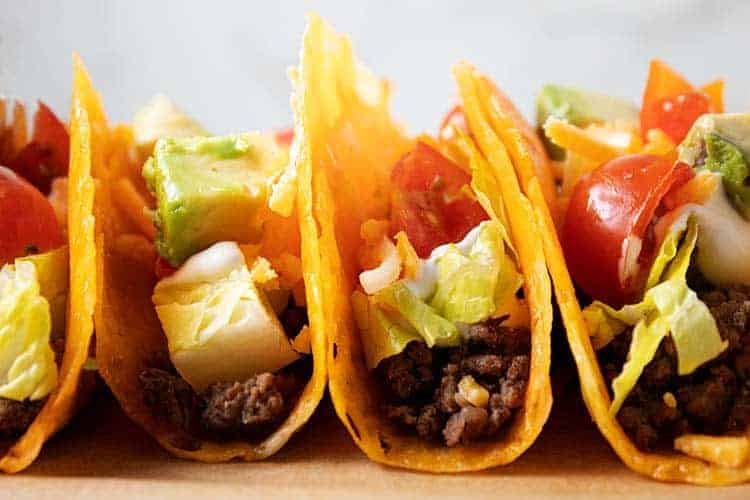 2g net carbs: Learn how to make this keto taco recipe! On the carnivore diet you can eat the meat, sour cream, and cheese, and put it inside of a cheese shell! It tastes amazing just like that! The carb count calculation of 2g assumes you don't eat the lettuce, onions, and tomatoes.
Also, say hello to this cheesy, crispy keto cheese taco shells and keto taco cups recipe. While you can't fill these carnivore-friendly cheese cups with standard taco fare, you can load them up with your favorite meats or even bake an egg inside each one.

Carnivore Diet Recipe #3: Keto Pork Chops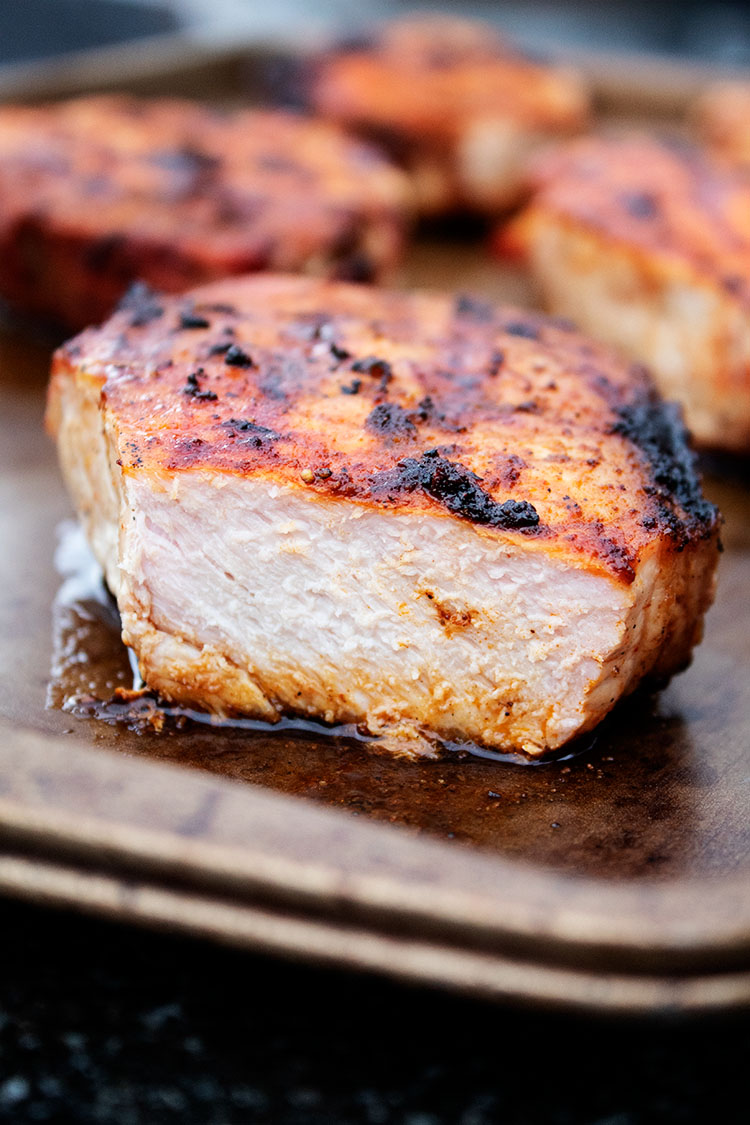 og net carbs: One of our most popular keto-friendly pork chops recipes with a easy keto rib rub?! Sign me up! Trust me, this tastes great!
Note on the Carnivore-friendliness of this recipe: Some Carnivore Diet adherents choose to completely avoid spices, but many include a small amount (like in this recipe).

Carnivore Diet Recipe #4: Keto Chicken Alfredo Casserole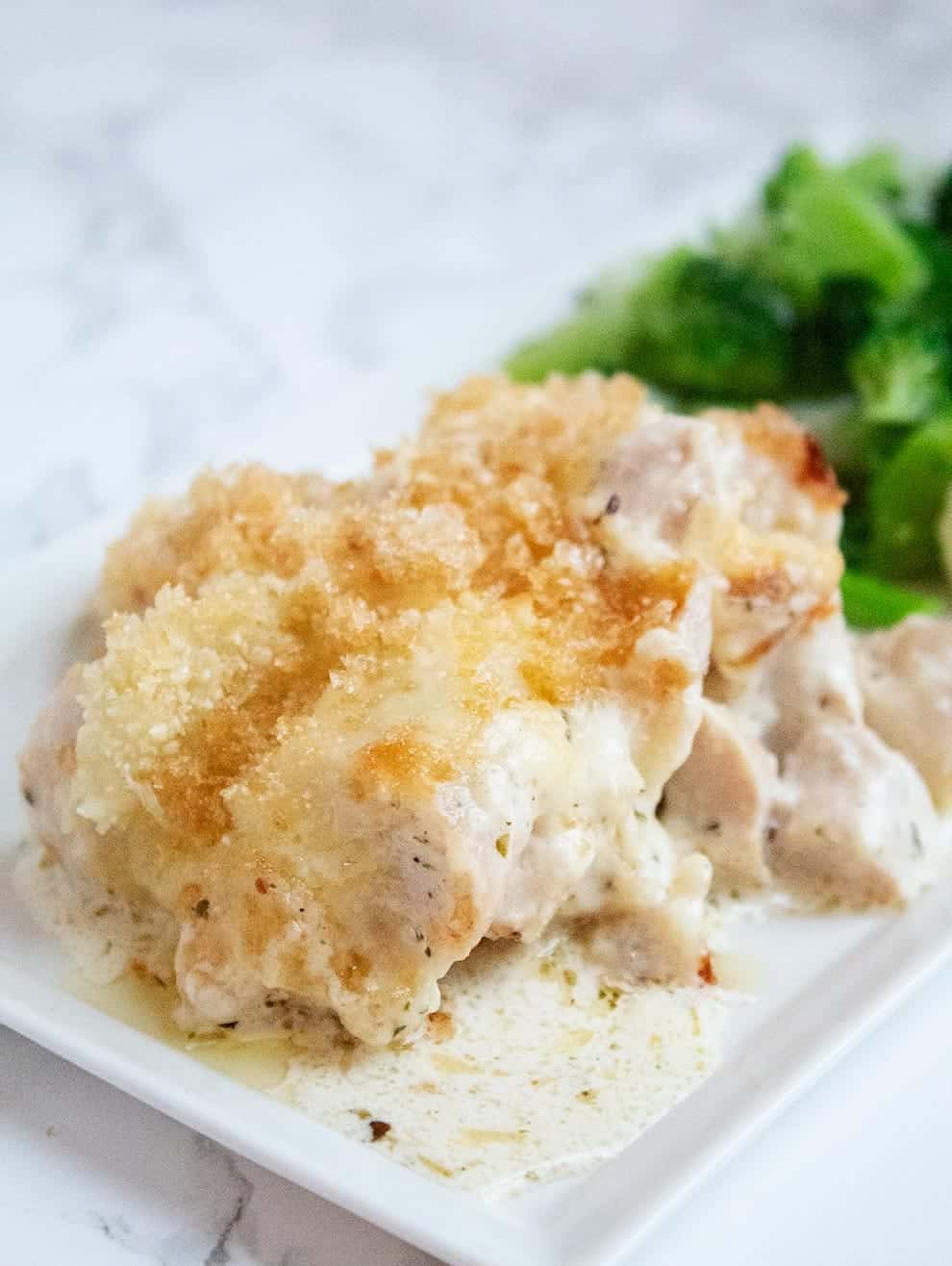 2.3g net carbs: Keto chicken Alfredo Casserole makes for a great dinner and lunch. Loaded with cream cheese, whipping cream and cheese. It always turns out so juicy and tender when I make it. The flavor is incredible!

Carnivore Diet Recipe #5: Sheet Pan Chicken Thighs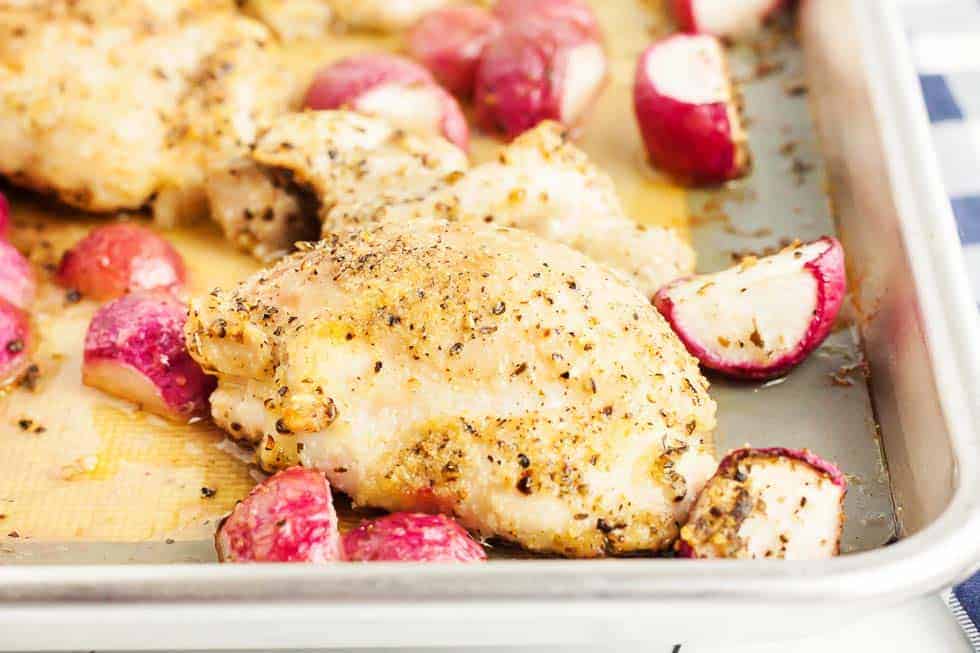 4.4g net carbs: Who can resist classic baked chicken thighs (which are oh-so-much-more flavorful than chicken breasts)? These are skin-on roasted chicken thighs so you know the flavor will be off the charts! Remove the radishes and the net carb count drop to 1g!

Carnivore Diet Recipe #6: Keto Salmon Recipe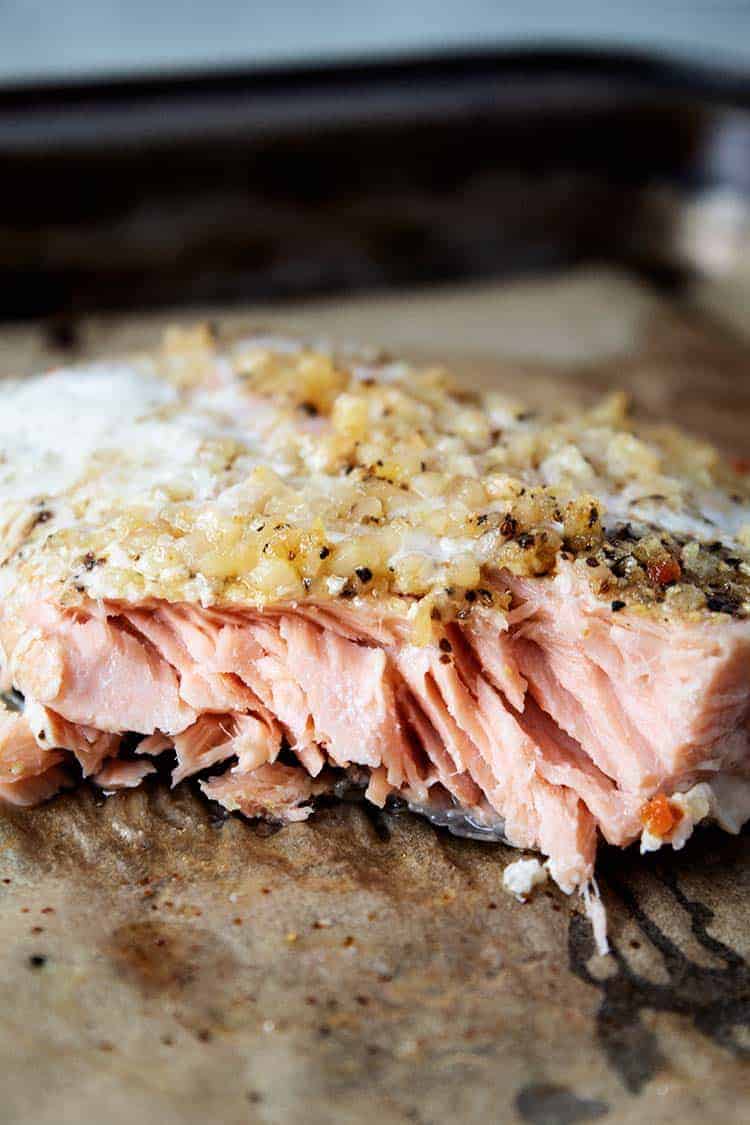 0g net carbs: This keto salmon is easy to make and amazing!

0g net carbs: This Air Fryer Turkey Breast tastes fantastic! Tender and juicy fried turkey makes for a fabulous dinner. Save the leftovers for lunch for a quick carnivore diet meal.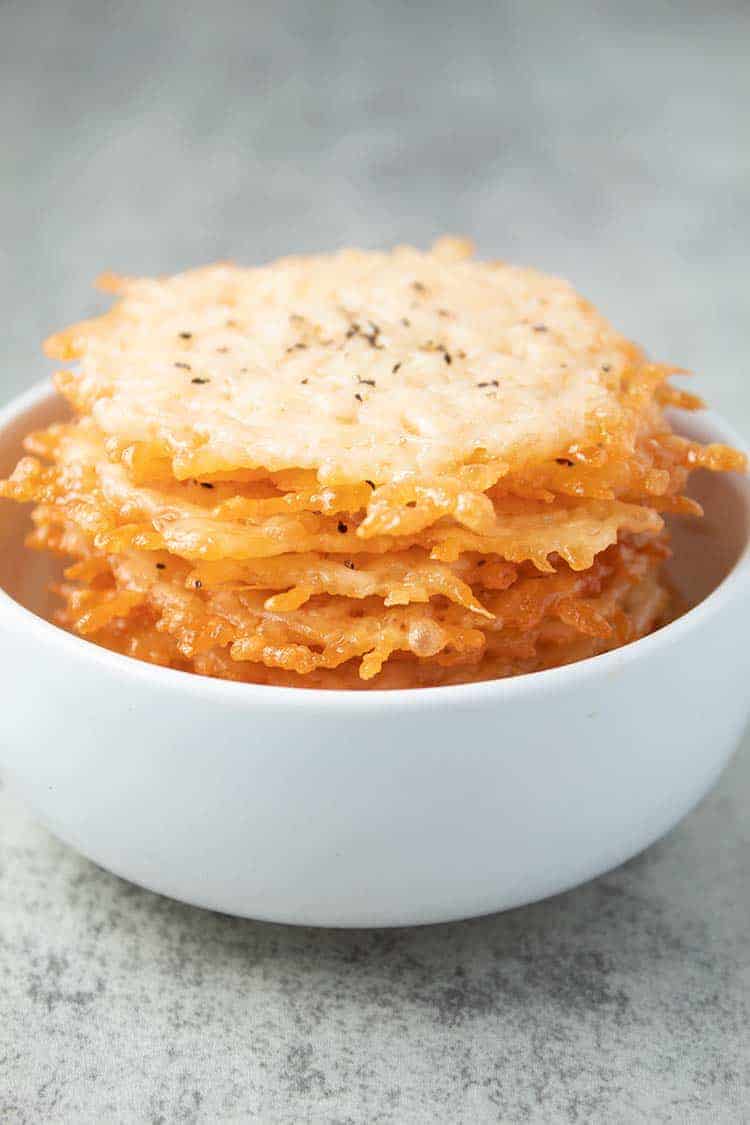 As a bonus, learn how to make parmesan crisps for a healthy crunchy snack! These taste amazing and make eating on a healthy carnivore diet so much easer.
Air Fryer Bacon
0g net carbs: Learn how to make bacon in the air fryer Ninja for a wonderful carnivore diet snack and side dish!
Frequently Asked Questions
What Can I Eat on Carnivore?
On carnivore, you can eat animal meats including, beef, steak, beef roast, pork, chicken, turkey, venison, buffalo, fish, and other domestic and wild game meats. In addition, you can eat eggs, bone marrow, gelatin, animal fats, and select dairy products like butter, ghee, cheese, and heavy cream.
Can I Eat Eggs on the Carnivore Diet?
Eggs are allowed on the Carnivore Diet because it is an animal by-product. The carnivore diet restricts foods that are not from animal by-products.
Can I Eat Dairy on the Carnivore Diet?
Some dairy is allowed on the carnivore diet for the same reason as eggs (animal by-product). However, you will find that some carnivore adherents choose to omit dairy or eat very little of it. (Those who eat very little of it tend to skip cheese but consume butter.)
What is the Carnivore Keto Diet?
The terms "carnivore diet" and "carnivore keto diet" are often used interchangeably, but some have made carnivore keto to mean a slightly less restrictive version of carnivore that also allows for some healthy vegetable oils like coconut oil, MCT oil, and avocado oil.
Like This Post? Give it a Share!
I hope you enjoyed this carnivore recipe roundup! If you liked this post, I would so appreciate you giving it a share by using the social sharing icons. THANK YOU!
More Keto Recipes
Here are more keto diet recipes that qualify as Carnivore Diet recipes!