Want to save big on keto grocery staples? Learn about my secret weapon: Thrive Market, aka "where Costco Meets Whole Foods." Plus, learn how to earn cash back with your first purchase!
This post contains affiliate links, which means I'll make a small commission if you purchase through one of my links. Thank you for your support!
When it comes to eating keto, do you sometimes feel like a thinner waistline requires a thinner wallet? Eating unprocessed foods, plus all the keto goodies and specialty items, can add up if you don't shop strategically.
While I love to treat myself, I frequently use coupon codes or try to hunt for the best deal. That way I can buy what I want (within reason) without going totally broke. That said (it pains me to type this!), I've kind of become a little lax lately with my deal hunting and have become overly reliant upon Amazon. Amazon always has the best deals, right? Turns out, that's not always the case. While I love Amazon, I've discovered that I can frequently get a better deal elsewhere.
Enter Thrive Market, an online natural and organic marketplace. Founded in 2014, they've been on my radar since they launched. I checked them out around launch time and about two years later and wasn't super impressed by their inventory at those times. So I put them in my pay-no-mind list until recently when a friend casually mentioned that she's been using and loving them.
I tried them again in February 2019 and have been hooked ever since. In my first year of being a member, I have saved over $1,250, earned over $200 in cash back that I applied to purchases, and have received tons of free member gifts and samples (stuff that I actually use). I am blown away by the value!
The selection is vast, the prices are fantastic, the perks are wonderful, and they carry SO many keto-friendly goodies. Plus, you get up to $20 cash back from your first order… who can argue with that?! 😉 I've invested in a (low-price) membership (the first 30 days are risk-free) and see many Thrive Market orders in my future!
In this post, I'm going to dig deep into Thrive Market and show you why I love it so much for keto goodies. But if you just want to get the coupon and get shopping…
What is Thrive Market Exactly?
Thrive Market advertises itself as "wholesome products at wholesale prices." It's basically an online Costco-Whole Foods hybrid, allowing members only to purchase products (including a huge collection of private-label goods) at huge discounts. Thrive Market carries products in the following categories:
Food (including frozen)
Wine
Vitamins & Supplements
Beauty
Bath & Body
Babies & Kids
Home
Pet
Thrive Market has over 400,000 members and growing!

How Much Does Thrive Market Cost?
Thrive Market has three membership options:
$59.95 for one year (a mere $5 per month!) — plus a $20 shopping credit on your first order!
$19.95 for three months — plus a $10 shopping credit on your first order!
$9.95 for one month
All membership options start with a 30-day risk-free trial (you do have to input your credit card information for the risk-free trial, but you are able to cancel and get a refund if you're unhappy within the first 30 days).
There are several ways to "earn back" your membership fee… I'll explain soon!
What are the Perks of Being a Member of Thrive Market?
There are tons! Member perks include:
Savings guarantee: If you don't at least save your membership fee during the time period that you're a member, they'll actually GIVE you the difference in Thrive Cash (cash that can be used on their site) upon renewal.
Amazing members-only prices: The prices on Thrive Market are available to members ONLY (just like Costco). With this structure, Thrive Market is able to offer deeply discounted pricing.
FREE full-size gift with purchase: This is such an awesome perk!  They offer a wide variety of (frequently changing!) freebies depending on your total purchase price. You get to choose your free gift, and they do a great job of offering a variety of high-quality choices. They're full-size products, too; not sample sizes!

FREE sample with purchase:

In addition to full-size gifts, you often get to add a free sample to your order too.

Extra savings: To highlight certain brands, they offer extra savings (usually 10% or 15%) for a limited period of time.
Thrive Cash Back: They offer big cash-back bonuses (can be applied to your next order) on a rotating selection of brands. Right now they're even offering a 40% cash back bonus on a group of "last chance savings" products.
TONS of flash sales and freebies: I love opening up Thrive Market emails! They offer all sorts of sales and freebies (with an order). I scored huge on a keto product sale, plus I've received sales notifications for International Women's Day, the app download, certain brand promos, a free $25 bottle of olive oil with a $49 purchase, 40% Thrive Cash on my order, etc.
Large (and growing) selection of private label goods: What surprised me most about Thrive Market is their large selection of private label goods. They offer tons (20% of their products are private label), the prices are fantastic, and the quality is just as good as name brand.
FREE (and fast) shipping on orders $49+: While it's not free 2-day shipping like Amazon Prime, I've been impressed by the shipping times. My orders have always arrived within 3 to 4 days, which is a lot faster than some free shipping offers.
Great packaging: They do a really good job of carefully packaging everything (see the photo below for an example).
Optional autoship: To make things even easier, you can set up monthly autoship orders.
With every membership purchased, Thrive Market donates a membership to a family in need.
Is Thrive Market Easy to Use?
Yes! I was impressed by the site's and app's easy navigation. Everything is easy to find, and you can search by:
Diet (e.g., keto, Paleo, vegan)
Certifications & Awards (e.g., Non-GMO Project verified)
Health & Ingredients (e.g., hypoallergenic, no sulfites)
Environmental & Social (e.g., BPA free)
Broad categories (e.g., food, beauty, kids)
Plus there is a "Deals" tab, and of course you can search by brand, ingredient, etc. It's just as easy (if not easier) to use than Amazon.
How to Earn Back Your Thrive Market Membership Fee
Like I told you above, Thrive Market has a savings guarantee, meaning if you don't at least save your membership fee during the time period that you're a member, they'll actually GIVE you the difference in Thrive Cash (cash that can be used on their site) upon renewal.
But what if I told you that you can earn back your membership fee even faster? Here are my top tips:
Sign up and choose either the 1-year or 3-month membership (I

highly

recommend the 1-year membership for maximum savings). This will give you an immediate $20 (for the 1-year membership) or $10 (for the 3-month membership) shopping credit.
Download the app and make a purchase. With your very first purchase through the app, you'll be awarded $10 in Thrive Cash!
After you've made some purchases, go to the "Review purchases" section of your account. Some items will earn you Thrive Cash ($1 per review, up to $5) for leaving a review.
Reserve most or all of your shopping during category or brand sales. Thrive Market often runs 25% keto essentials sales, surprise sales (some I've partaken in: 10% off your next order, 25% off your next order, 30% or 40% Thrive Cash on your next order), brand sales, and more. The savings during these sales are absolutely crazy and you'll make your membership fee back so fast your head will spin!
Tell Me About the Keto Products!
There are SO many keto-friendly products available at Thrive Market. Here are a few ways to find them:
Browse their keto category. This exclusively includes keto-friendly products, although I found additional keto-friendly foods outside of this category.
Browse keto-friendly brands. Here are a few of my favorites:
Search by food. I love so many of the products on Thrive Market… here are just a few of the best deals! Price comparisons below are valid as of March 2019.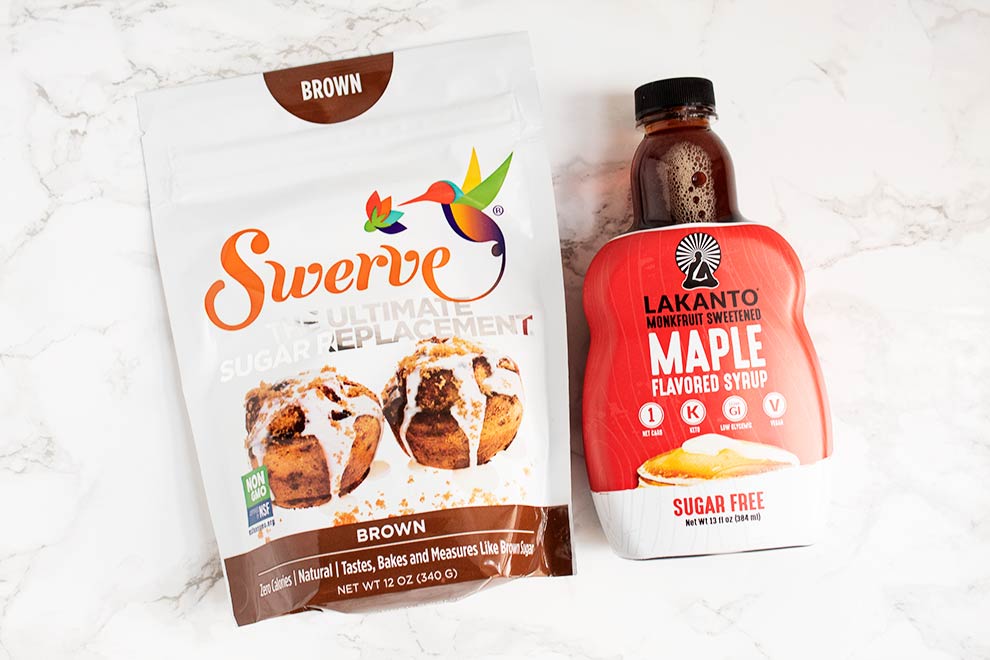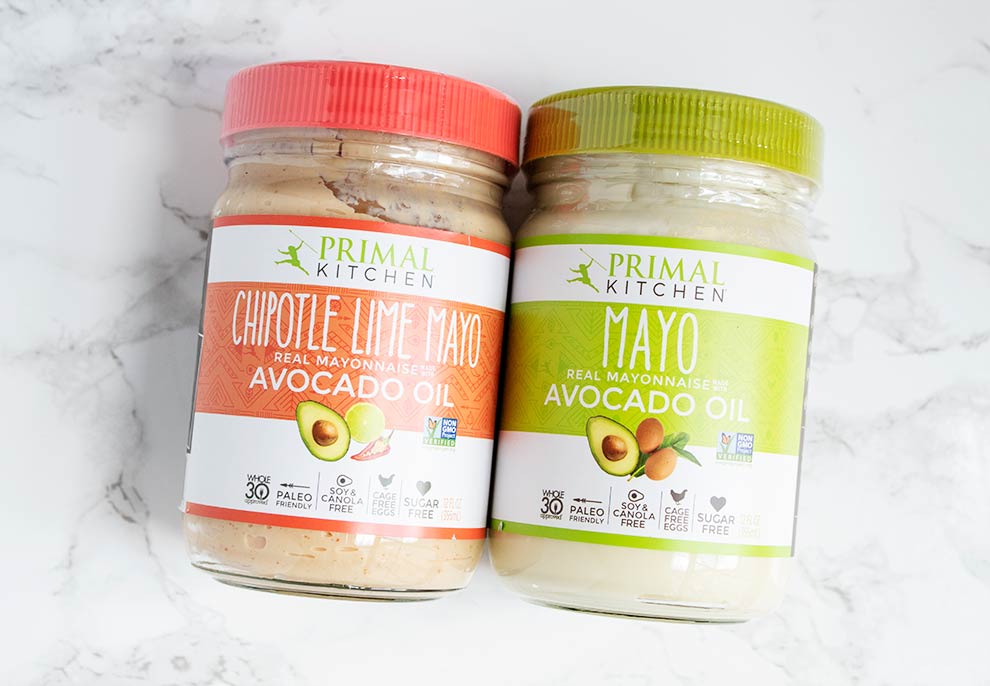 Primal Kitchen Green Goddess Dressing & Marinade: I've been really into this dressing lately, especially when paired with arugula. So refreshing! $4.80 cheaper on Thrive Market than on Amazon.
Ultima Replenisher: I'm hooked on Ultima Replenishers for an electrolyte boost and the flavor. Grape is my favorite! $3.71 cheaper on Thrive Market than on Amazon (Thrive Cash Back included in calculation).
Thrive Market Wonder Noodles: These are amazing!! They are entirely net carb-free and are a fabulous noodle replacement. After taking them out of the package and rinsing them thoroughly, use them just as you would cooked noodles. You can order Spaghetti, Angel Hair, Fettuccine, or Spinach Fettucine. $0.25 cheaper on Thrive Market than the competing brand (Miracle Noodle) on Amazon.
More products I love:
Artisana Raw Coconut Butter: Naturally sweet and like a dessert! $3.96 cheaper on Thrive Market than on Amazon.
Thrive Market Coconut Wraps: These tortilla-like wraps are great. They're a little sweet and can even be used as a dessert wrap. $0.35 cheaper on Thrive Market than the competing brand (NUCO) on Amazon.
More coming soon!
You'll also find a zillion non-food items on Thrive with competitive prices. Last but not least, here is one of the freebies I received from Thrive:
How to Up to $20 Off Your First Order + a Risk-Free 30-Day Trial to Thrive Market!
Ready to give Thrive Market a try? Remember, with up to $20 off your first order, the savings go from amazing (better than other places) to insane (WAY better than other places)! 
(The great news is they often run flash sales, so if you are strategic with your purchases, you can get in on "insane" pricing with nearly every order.)
Questions?
If you have any questions for me about Thrive Market, please leave them in the comments. 🙂
Like This Post? Give it a Share!
I hope you love this Thrive Market review! If you liked this post, I would so appreciate you giving it a share by using the social sharing icons. THANK YOU!