These crunchy roasted black beans are an AWESOME sugar-free, gluten-free snack that's better than potato chips! They're so easy to make and your whole family will love them. Great for vegans and vegetarians!
This post contains affiliate links, which means I'll earn a small commission on purchases made through these links. (Full affiliate disclosure here)
Get ready for a high-protein, healthy-as-heck sugar-free snack that you can't stop eating!
And by you, I also mean me. This was me for most of the time I was trying to photograph these Crunchy Roasted Black Beans:
What can I say? They're pretty darn tasty. 🙂
If you've never roasted beans (black or otherwise) in the oven, you're in for a big treat. They pop open, kind of like a popcorn kernel, and become a fun, crunchy snack. They're perfect for when you want to munch on some chips but really want to keep it healthy. And in stark contrast to my Carnivore diet recipes, they're completely vegan.
You can add whatever seasoning you'd like, but for this recipe I've added hemp seeds, a nutritious seed that actually comes from the same plant as marijuana. No, they will not get you high and they are perfectly safe (and healthy!) to eat. They have an excellent (3:1) Omega 3-to-Omega 6 ratio and they're high in valuable nutrients such as Vitamin E, Magnesium, Phosphorus, and Zinc.
Instructions
Drain and rinse the can of black beans. Pat the rinsed black beans dry with a towel.


Add the olive oil, hemp seeds, and sea salt to the beans and toss to evenly coat.


Place on a single layer on a cookie sheet, preferably one that has been covered with a silicone baking mat.

Bake at 400 degrees for 20 minutes, give the beans a quick stir on the cookie sheet, and then bake for another 10 minutes.


Let the beans cool for five minutes before serving.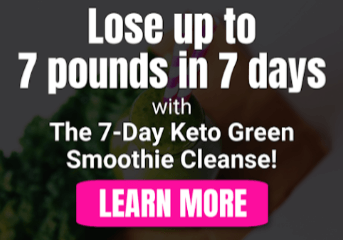 Notes
Sugar-Free, Gluten-Free, Dairy-Free, Vegan, Vegetarian
Nutrition Disclaimer


Nutrition facts are included as a courtesy only. They are accurate to the best of our knowledge based on the ingredients and brands used, but their accuracy is not guaranteed. If applicable, sugar alcohols have already been removed from the total carb count.
If you can manage to keep from eating all of them straight off the cookie sheet, serve them in a small bowl.
Enjoy!