Forget sugar- and carb-filled sides – these must-try keto Thanksgiving sides will fill help you fill up without breaking your diet! Choose from recipes like Keto Everything Bagel Deviled Eggs, Keto Loaded Radishes, Keto Cranberry Sauce, and more. Net carbs are provided for each recipe.
This post contains affiliate links, which means I'll make a small commission if you purchase through one of my links.
Still looking for some keto side dishes to add to your keto-friendly Thanksgiving spread? This post will help you fill your menu with some of the most delicious keto side dishes the whole family will love.
Keto Thanksgiving Sides
In this post, you'll find links to the following keto Thanksgiving sides:
Keto Mashed Potatoes

Keto Cornbread Muffins

Keto Maple Pecan Green Beans

Keto Stuffing

Keto Cranberry Sauce
Keto Deviled Eggs
Keto Roasted Radishes
And these two bonus keto Thanksgiving desserts:
Keto Pumpkin Pie

Keto Pumpkin Cookies
How to Access the Low Carb Thanksgiving Sides Recipes in This Post
This post is a roundup of recipes — some from here at ForgetSugar and some from other high-quality bloggers.
To access the recipes in this post, click on the pink "Get the Recipe Here!" button at the bottom of every recipe summary.
That will take you to the original post where you can find the recipe (usually in a recipe card at the end of the post). 💖 Every post includes nutrition information, so you'll be able to plug the nutrition facts into your favorite tracking app.
Now let's get to the keto recipes!
3.3g net carbs: A creamy side of Keto Mashed Potatoes is essential for any keto Thanksgiving. One of the most popular and beloved keto side dishes!

Keto Thanksgiving Side Dishes (#2):

Keto Cornbread
4.1g net carbs: Try these fabulous Keto Low Carb Cornbread Muffins for Thanksgiving! Simple to make and very fluffy texture makes these a huge hit for the holidays. Top these with butter and enjoy!

Keto Sides for Thanksgiving (#3):

Keto Green Beans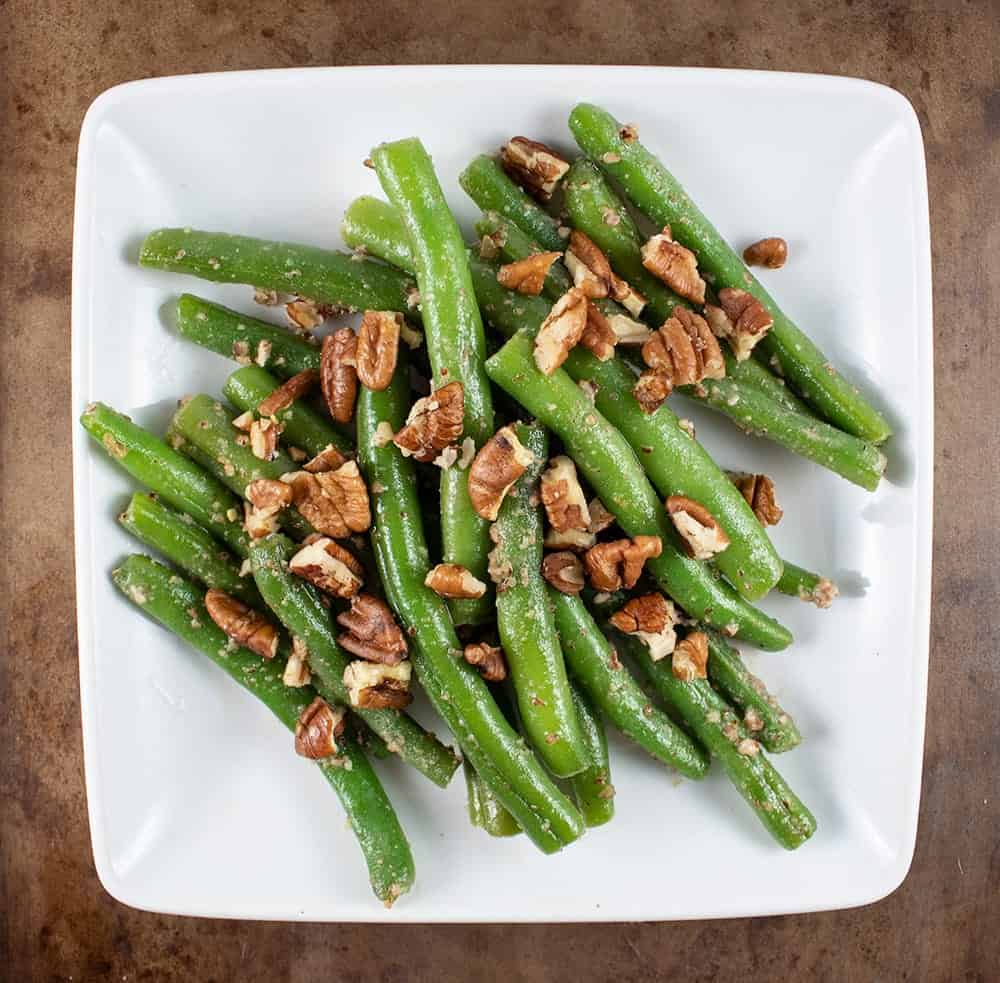 5g net carbs: A side dish consisting of a unique blend of green beans, pecans, and Maple Pecan Butter for a delicious flavor! Simple to make, bursting with flavor and delicious, Keto Maple Pecan Green Beans will be enjoyed by the whole family.

Keto Turkey Stuffing (#4): Keto Stuffing
3.3g net carbs: This fun combination of keto bread, sausage, eggs, spices, and mozzarella cheese. Replacing heavy-carb stuffing with a Keto Stuffing with sausage that tastes this good is a choice you definitely want to make. Stuffing your turkey for Thanksgiving doesn't get much better than this!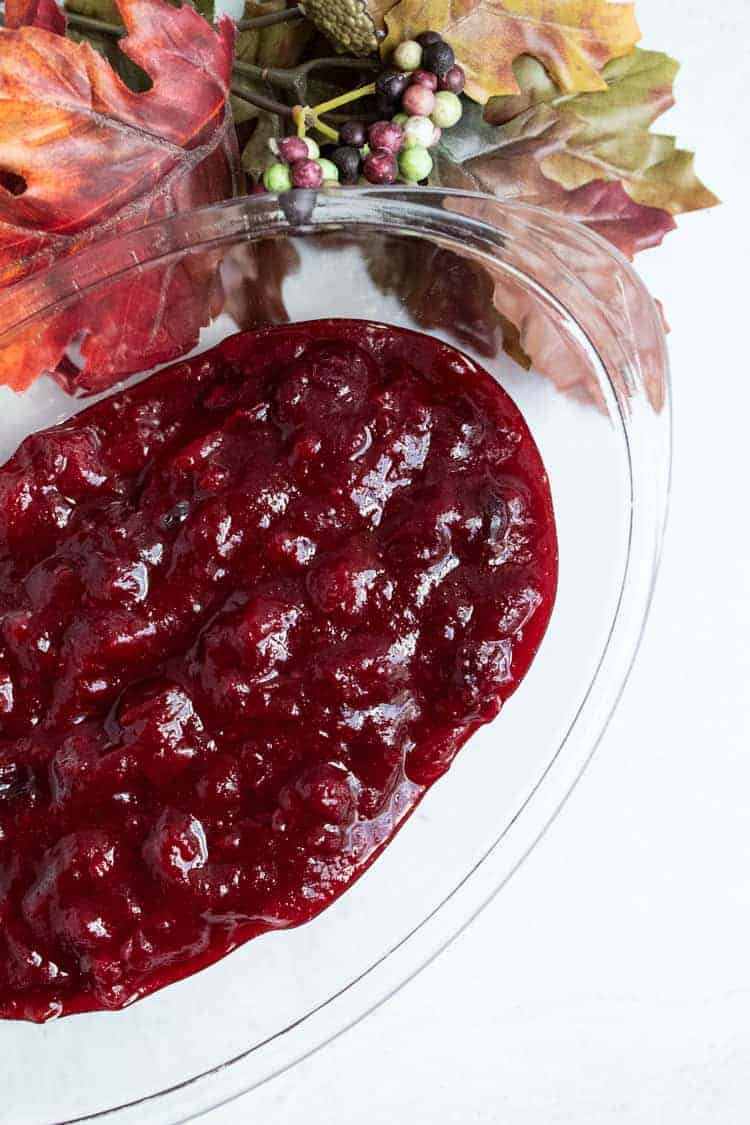 (3g net carbs): No Thanksgiving holiday is complete without this traditional favorite. However, this time, our cranberry sauce is so good you could serve it as a dessert, an amazing combination of cranberries and cinnamon!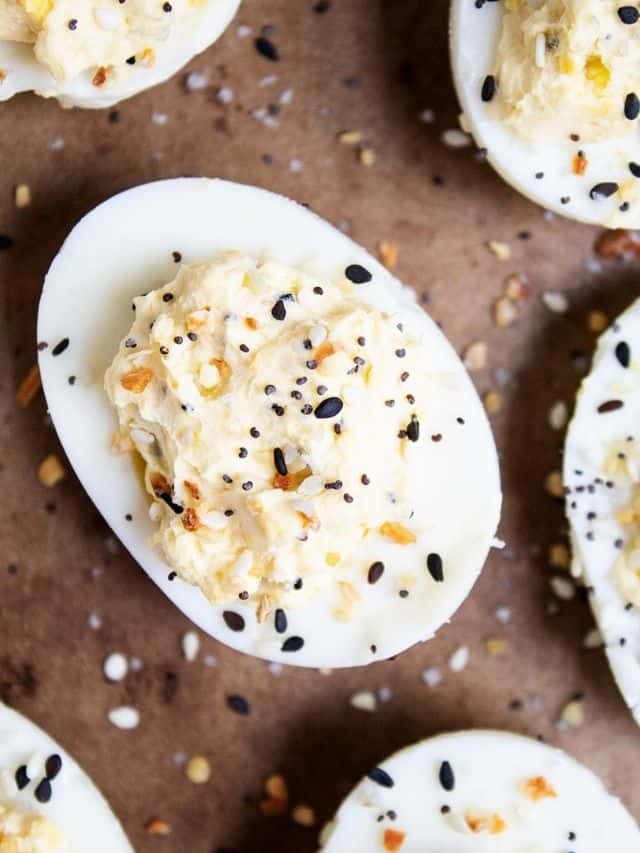 .54g net carbs: Not Surprisingly, one of our huge favorites from our healthy halloween treats makes the Keto Thanksgiving Sides list. Our "Everything Bagel" keto deviled eggs are a huge hit with everyone on Turkey Day.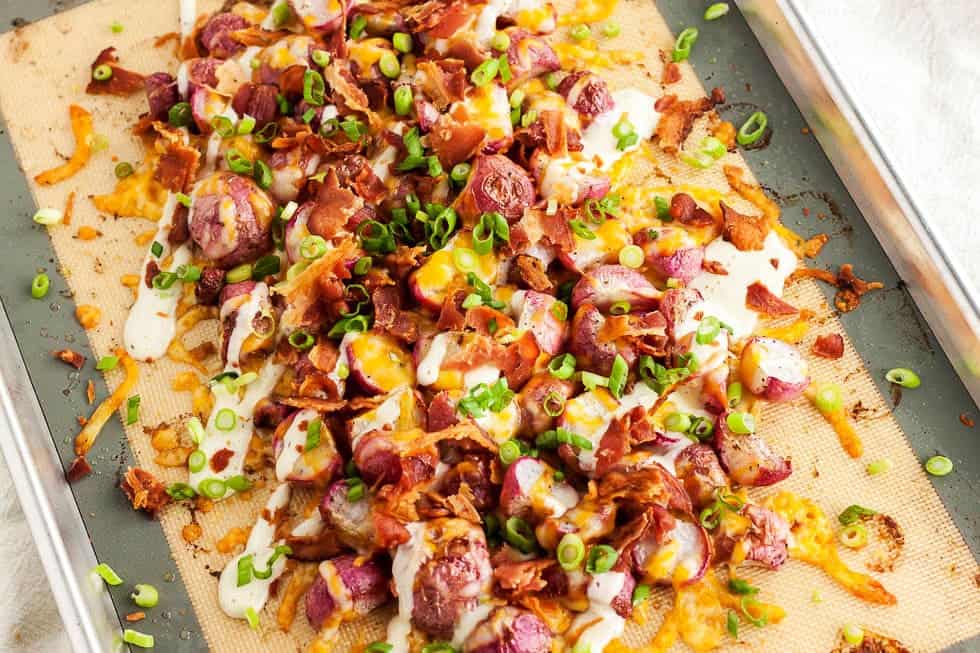 1.4g net carbs: Typically, eating radishes isn't something most people think can taste amazing. Enter our Keto Roasted Radishes, a phenomenal side dish that will leave your guests wanting more. Top this side dish with our popular Keto Ranch Dressing.

Keto Thanksgiving Desserts (Bonus): Keto Pumpkin Pie
3g net carbs: This year, and every year after that, make this delicious Keto Pumpkin Pie with a coconut flour crust. The whole family will love this traditional (and amazing) dessert topped with homemade Keto Whipped Cream!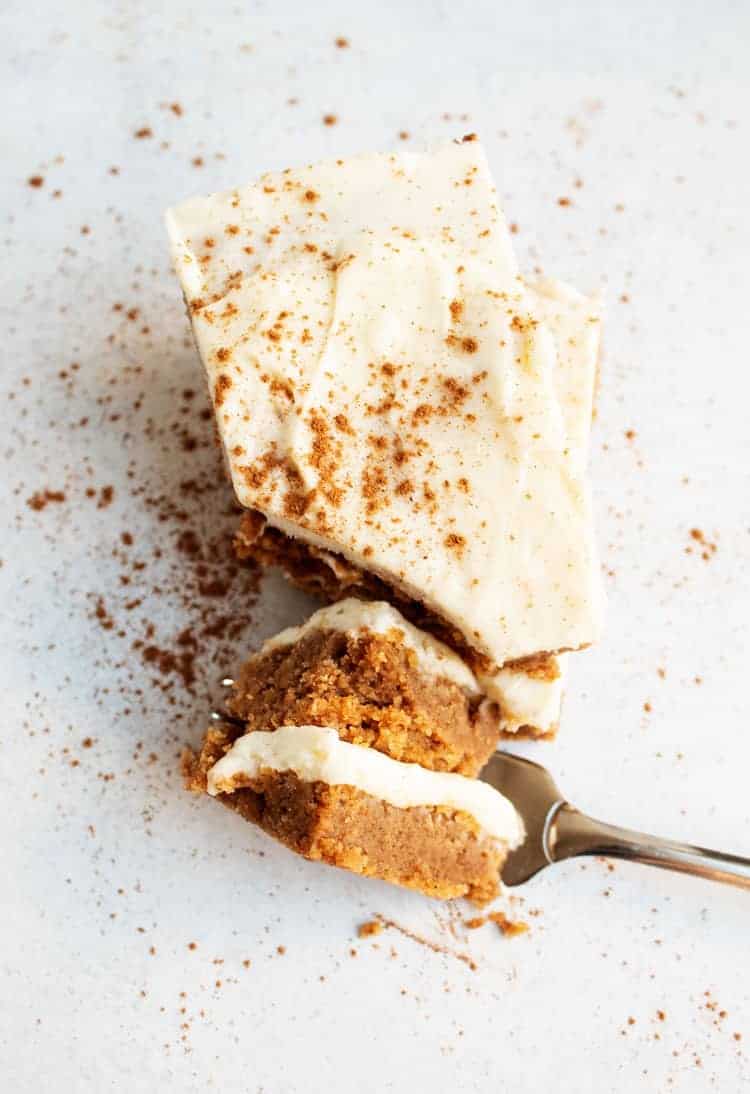 3g net carbs: Nothing like a healthy treat of Keto Pumpkin Cookies for Thanksgiving. The texture and full flavor of this treat makes it highly likely you will make it every year. This may be the best of the Keto Cookies holiday recipes, few cookies are as delicious as this holiday classic! This treat and the keto pumpkin pie pair wonderfully with a keto starbucks copycat, Keto Pumpkin Spice Latte.

Keto Breakfast
And don't forget the day after Thanksgiving! Nothing tells your family you really like them more than having a delicious Keto Breakfast planned for the next morning, after the shopping is done:
… too busy to make breakfast, well, you can always get Keto McDonalds, or try a quick breakfast like this Ketogenic Omelette. 😉
Like This Post? Give it a Share!
I hope you enjoyed this low carb Thanksgiving recipe roundup! If you liked this post, I would so appreciate you giving it a share by using the social sharing icons. THANK YOU!