Looking for a few easy keto-friendly chicken casseroles to add to your weekly dinner rotation? You'll love this list of seven that includes everything from Crusted Buttery Chicken Casserole to Nacho Chicken Casserole!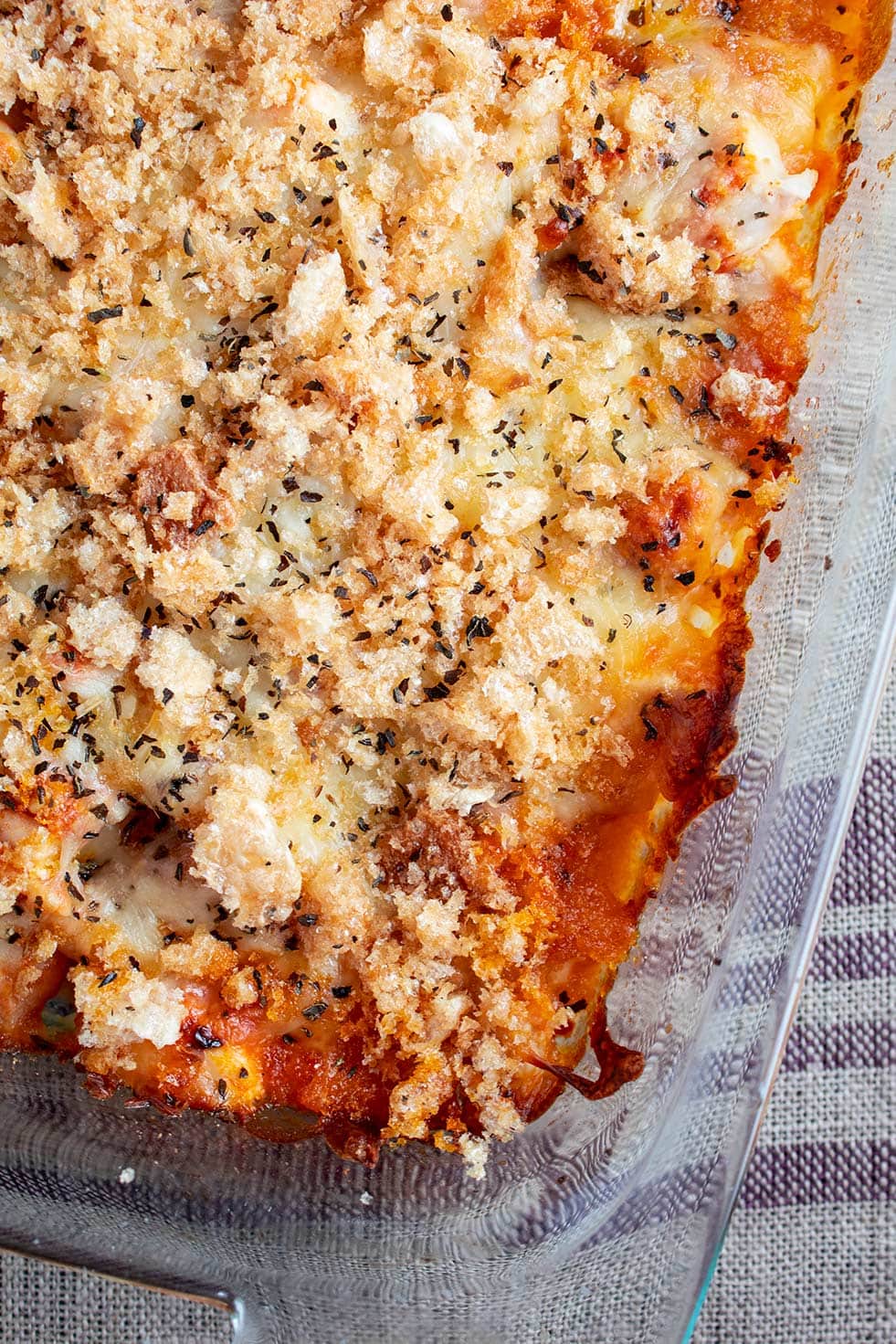 Easy chicken casseroles make for a tasty dinner the whole family will love! These seven keto chicken casseroles are especially good for dinner because they're keto-friendly for any ketoers in the household, but can be easily supplemented with a carb-heavy side for those who aren't partaking in keto.
In this post, you'll find links to recipes for:
Crusted Buttery Chicken Casserole
Cheesy Chicken Alfredo Casserole
Chicken Parmesan Casserole
Chicken Green Bean Casserole
Mexican Chicken Casserole
Nacho Chicken Casserole
Zesty Chicken Enchilada Casserole
The first is my recipe and the rest are from other trusted keto and low carb bloggers. Enjoy!
(recipe and photo by Forget Sugar Friday)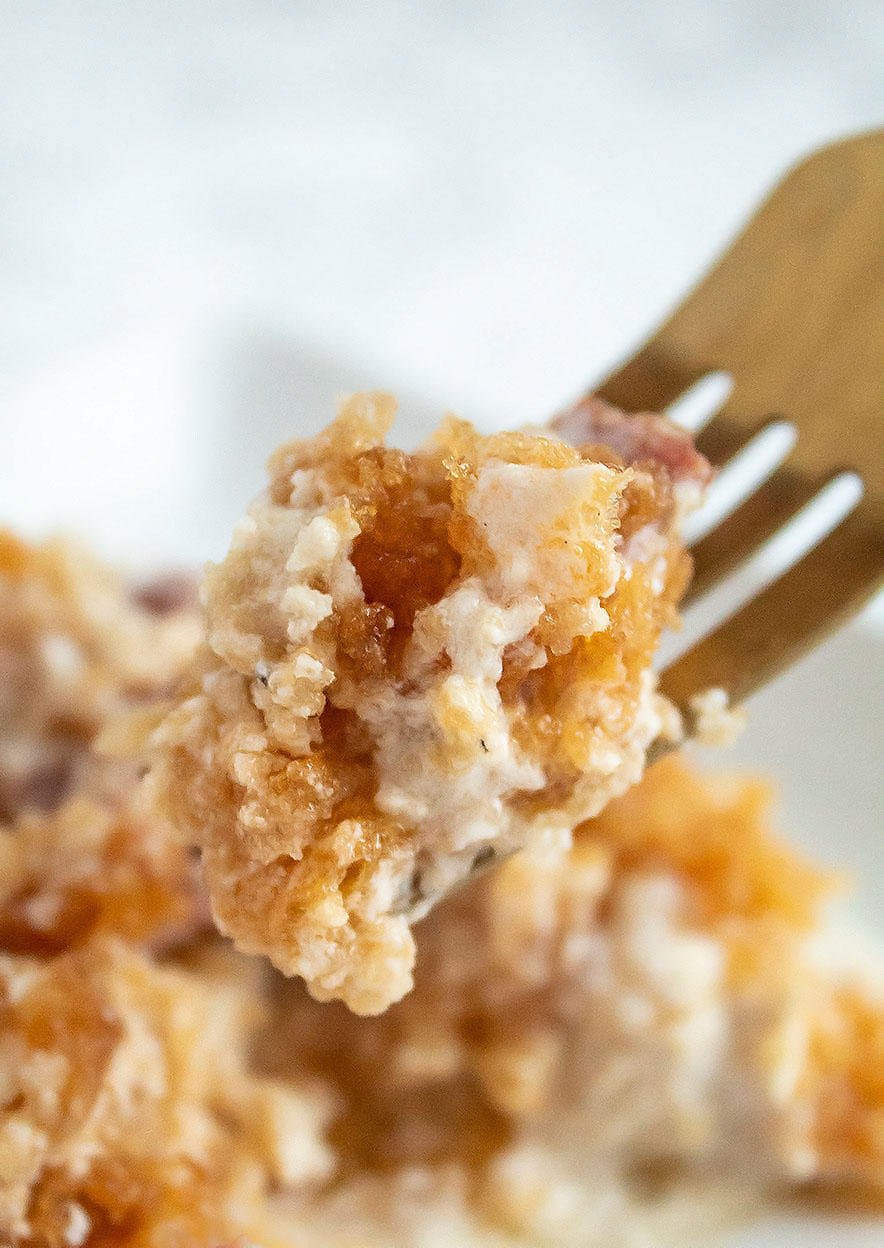 Looking for an easy-to-assemble keto casserole that is packed with flavor? Look no further than this super tasty Crusted Buttery Chicken Casserole that contains only ONE gram of net carbs per serving!

(recipe and photo by Forget Sugar Friday)
Say hello to this cheesy, creamy keto casserole recipe! Keto Cheesy Chicken Alfredo Casserole is ridiculously good and will make your tastebuds sing, guaranteed.

(recipe by Carolyn Ketchum via Hey Keto Mama; photos in this roundup post by Forget Sugar Friday)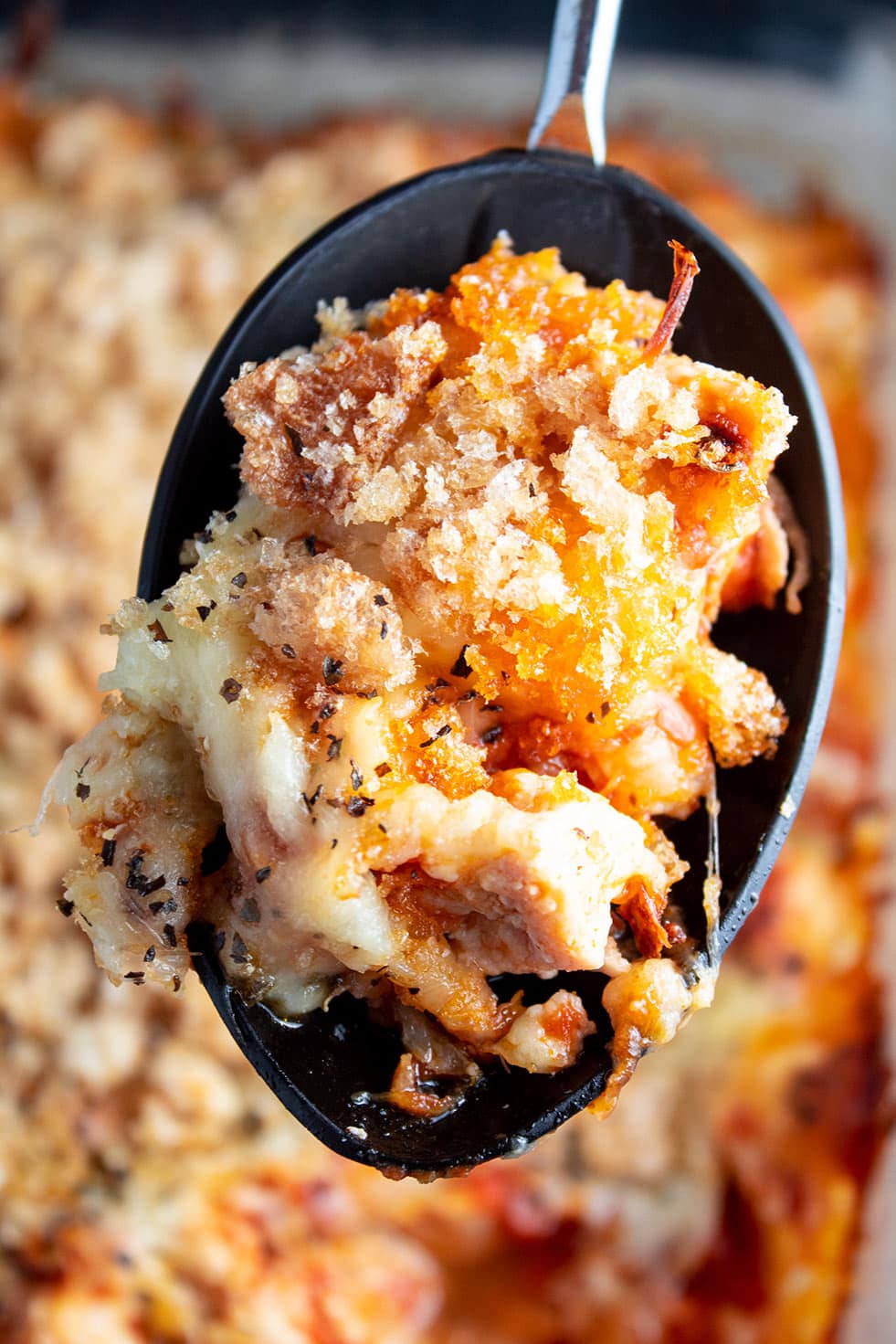 Yum! I just gave this Chicken Parmesan Casserole a try and give it an A+! Here are a few of my observations about this recipe:
It contains a LOT of chicken. Five cups is quite a bit, so be prepared to pre-cook a good amount of chicken (or use canned chicken or rotisserie chicken). I ended up using about 10 chicken tenderloins to get enough chicken for the recipe.
The chicken needs to be pre-cooked. Factor that into your prep time for the recipe.
Make sure to use an added-sugar-free marinara sauce. Hey Keto Mama recommends Rao's, which is 4g net carbs per 1/2 cup (her post says 3g, so they must have changed the formula recently). I found it at Kroger along with several similar brands, all of which had 5g net carbs per 1/2 cup. I ended up going with Victoria's because it was the cheapest ($6.49 for a large jar), plus it had a $1 coupon on it. Sometimes coupons > carbs. 😉
The parmesan cup measurement is off in the recipe. The recipe says to use 1 oz of parmesan cheese, which is "about 1 cup." I found 1 oz to be about 1/3 of a cup. I believe the macros are calculated based on the 1 oz measurement, so I suggest going by that.
I cooked it for 35 minutes instead of 25 minutes and it turned out great. I wish I could say this was an intentional experiment, but I just glanced too quickly at my phone when setting the timer. Thankfully, it turned out great. A little bit of the cheese and sauce crusted up on the sides… perfection!
This is a GREAT family meal. Everyone will love it!

(recipe and photo by Low Carb Yum)
For this casserole, shredded chicken and cut green beans take a bath in a creamy, cheesy sauce. You can also make this recipe using turkey (perfect for Thanksgiving leftovers!).

(recipe and photo by Little Pine Low Carb)
This keto casserole recipe uses salsa, sour cream, heavy cream, pepper jack cheese, and seasonings for a wonderful variety of flavors.

(recipe and photo by Ruled Me)
The recipe author calls this recipe "my Southwestern-esque take on Shepherd's Pie." The cooked cauliflower is whipped into a mashed potato-like consistency, which adds a yummy lightness and fluffiness to an otherwise heavy dish.

(recipe and photo by Perfect Keto)
This casserole recipe also uses enchilada sauce to lend a wonderful flavor, plus chicken, mayo, cauliflower rice, and a few spices. Yum!

Which Keto Chicken Casseroles Did You Try?
Please let me know your experiences in the comments!
Like This Post? Give it a Share!
I hope you love this keto casserole roundup! If you liked this post, I would so appreciate you giving it a share by using the social sharing icons. THANK YOU!