If you love the versatility of ground beef and you are a casserole fan, then you have come to the right place! These 7 keto ground beef casserole recipes are easy to make, serve the whole family and taste fantastic. Net carbs are provided for each recipe.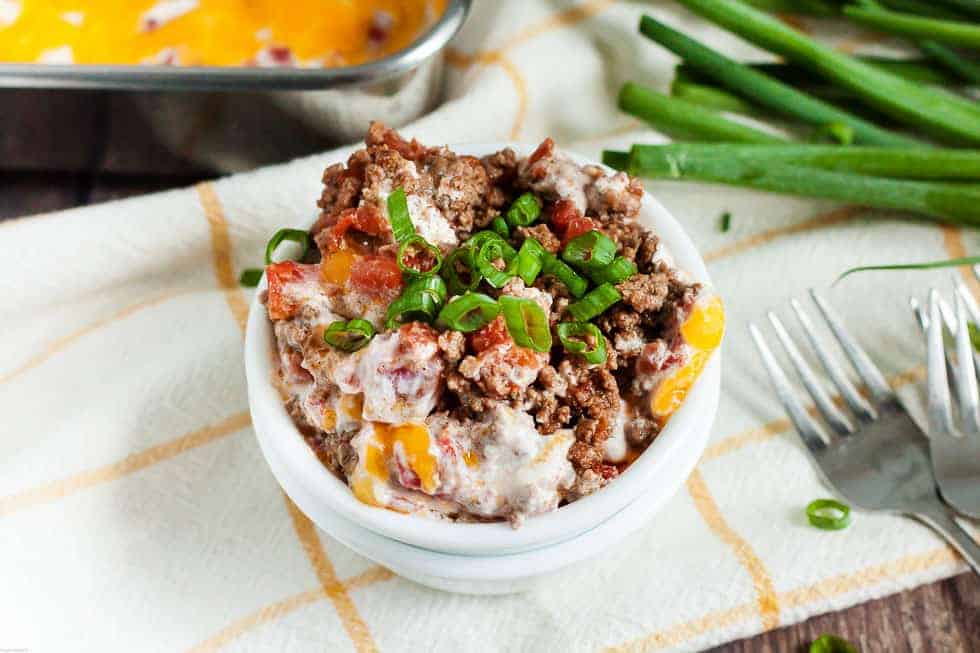 This post contains affiliate links, which means I'll make a small commission if you purchase through one of my links.
If you love the versatility and flavor of ground beef, you're going to love these family-friendly keto ground beef casseroles! The beef itself is super flavorful, plus these easy casseroles are packed with delicious spices, cheeses, and sauces to give you the ultimate flavor combo.
Because it can be tough to sort through the seemingly endless number of keto cookbooks and Pinterest pins out there, I've done the hard work for you and rounded up 7 fabulous keto ground beef casserole recipes to share.
Please leave a comment and let me know your favorite! I'm really loving the Lasagna Bake right now and it has made me realize that all I ever really liked about lasagna is the cheese, sauce, and beef… the pasta, not so much. 😉
In this post, you'll find links to the following keto ground beef casserole recipes:
Cheesy Ground Beef with Tomatoes
Cheeseburger Casserole
Lasagna Bake
Shepherd's Pie
Taco Casserole
Big Mac Casserole
Cauliflower Beef Lasagna Casserole
BONUS: Creamed Cabbage and Beef Casserole
How to Access the Recipes in This Post
This post is a roundup of recipes — some from here at Forget Sugar Friday and some from other high-quality bloggers.
To access the recipes in this post, click on the pink "Get the Recipe Here!" button at the bottom of every recipe summary.
That will take you to the original post where you can find the recipe (usually in a recipe card at the end of the post). 💖 Every post includes nutrition information, so you'll be able to plug the nutrition facts into your favorite tracking app.
Keto Chicken Casseroles
After you've checked out the recipes below, make sure you also check out my 7 Keto Chicken Casseroles Your Whole Family Will Love! post. These casseroles will become go-to healthy keto dinners that your whole family will love!
How to Use this Post for Meal Planning
Don't just check out these recipes and put them on your "I'll make them eventually" list. Make meal planning easier by committing them to your meal plan over the next month or two. How about trying one new keto ground beef casserole from this list every 5-10 days?
Now let's get to the casseroles!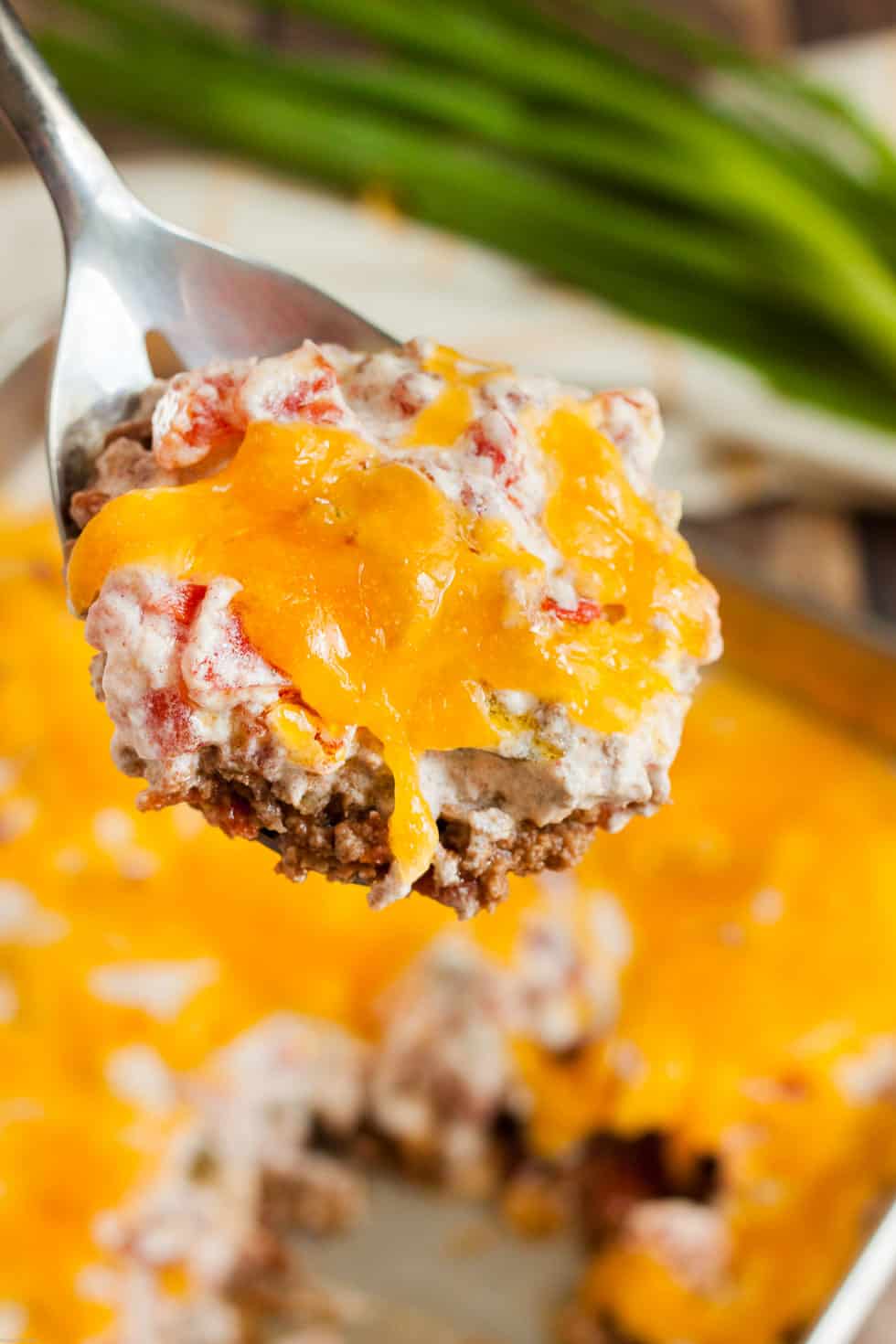 6.4g net carbs: Looking for an EASY keto casserole recipe that you can throw together in less than 30 minutes? This cheesy keto ground beef casserole recipe contains only EIGHT ingredients and will be on your table in only about 25 minutes.

Keto Ground Beef Casserole Recipes #2: Cheeseburger Casserole by Forget Sugar Friday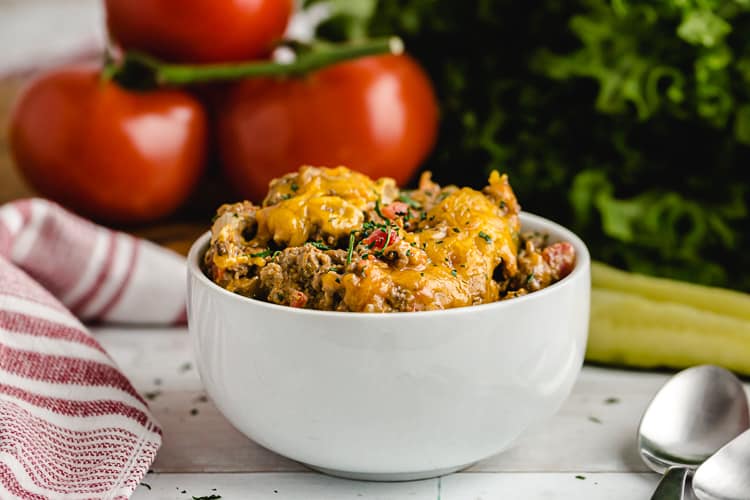 6g net carbs: This dish adds a daily helping of pickles with your beef, tomato, and a great blend of spices. The spices in this dish, combined with the cream cheese, taste fantastic! Serve this with easy Keto Fries.

Keto Ground Beef Casserole Recipes #3:

Meatball Casserole

by Forget Sugar Friday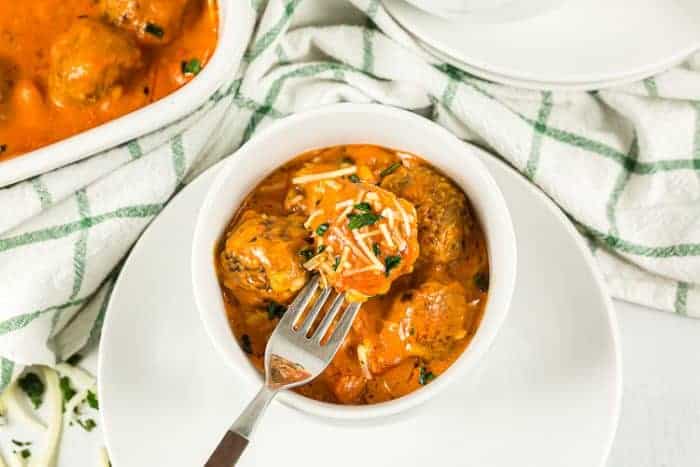 6g net carbs: A tasty combination of beef, cheese, marinara sauce and spices, this Italian Meatball Casserole is simple to make and tastes great for the whole family! (This can be made in an oven-safe skillet or another dish, like a casserole dish.) This dish serves well with Antipasto Salad and Garlic Bread.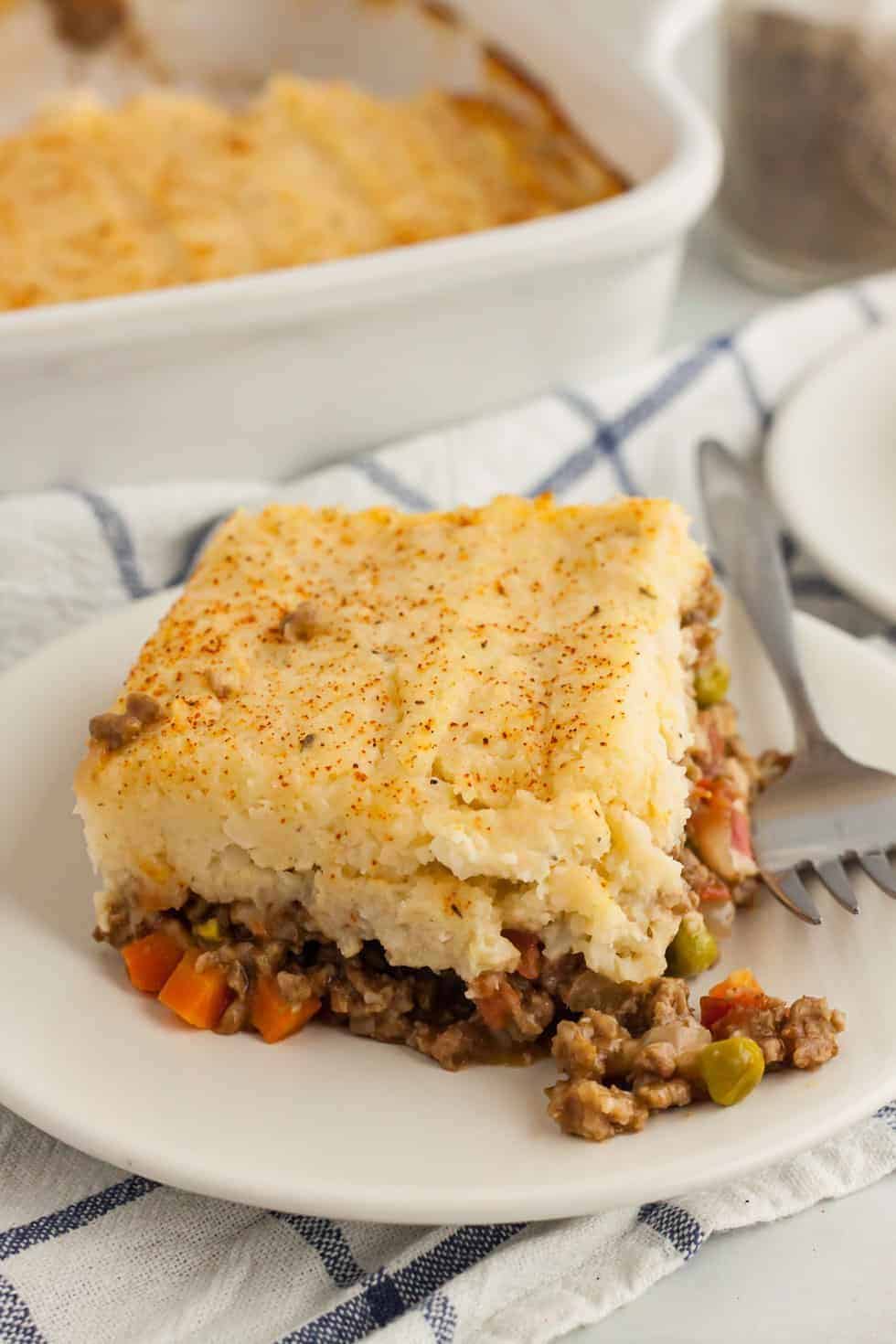 4g net carbs: This healthy Shepherd's Pie will add some delicious flavor to your keto dinner! Using a combination of beef, cauliflower, and veggies, prepare to be delighted by this grain-free low carb recipe.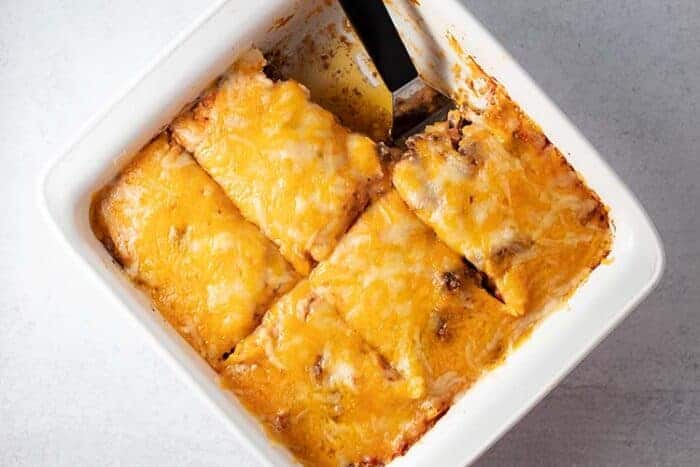 6g net carbs: This dish brings together beef, keto taco seasoning, salsa and multiple kinds of cheese for a familiar taco flavor. The taste is so great, you are not likely to miss that carb-filled shell!

Keto Ground Beef Casserole Recipes #6: Big Mac Casserole by Peace, Love and Low Carb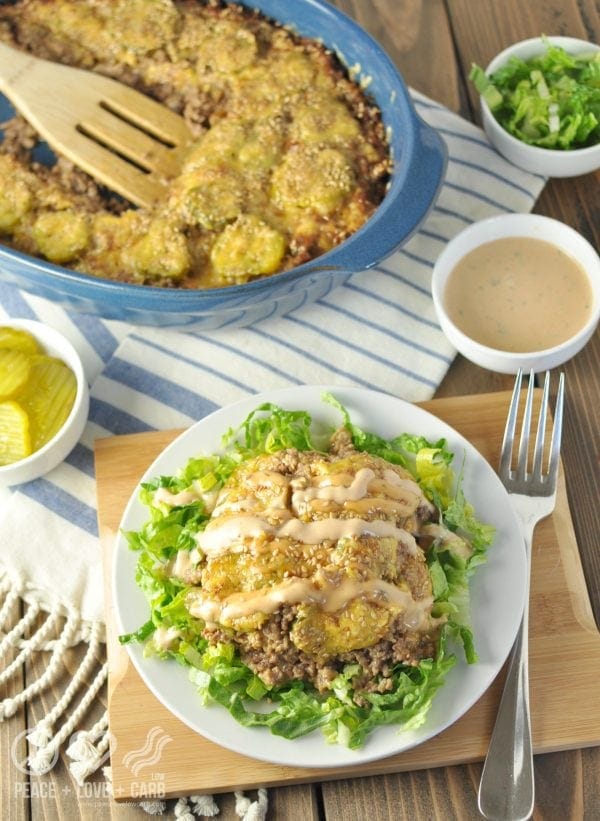 5.8g net carbs: A Big Mac Casserole? You heard that right, a casserole loaded with beef, lettuce, cheese, pickles, special sauce and sesame seeds. Sound familiar?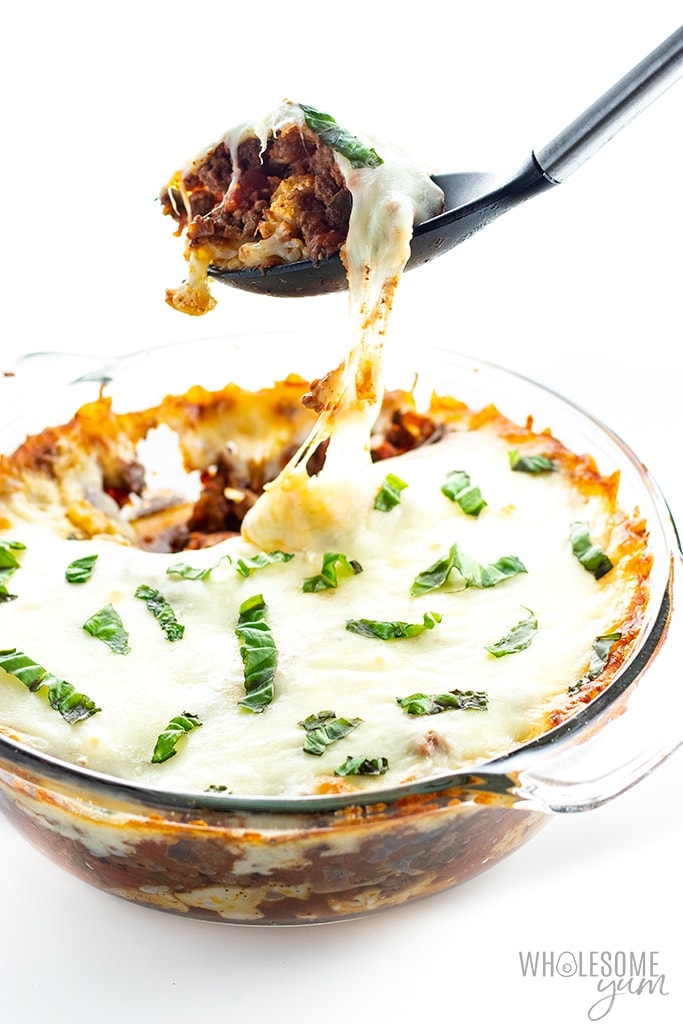 10g net carbs: The traditional taste of lasagna with beef, cheese and cauliflower noodles. A wonderful low carb pasta dish!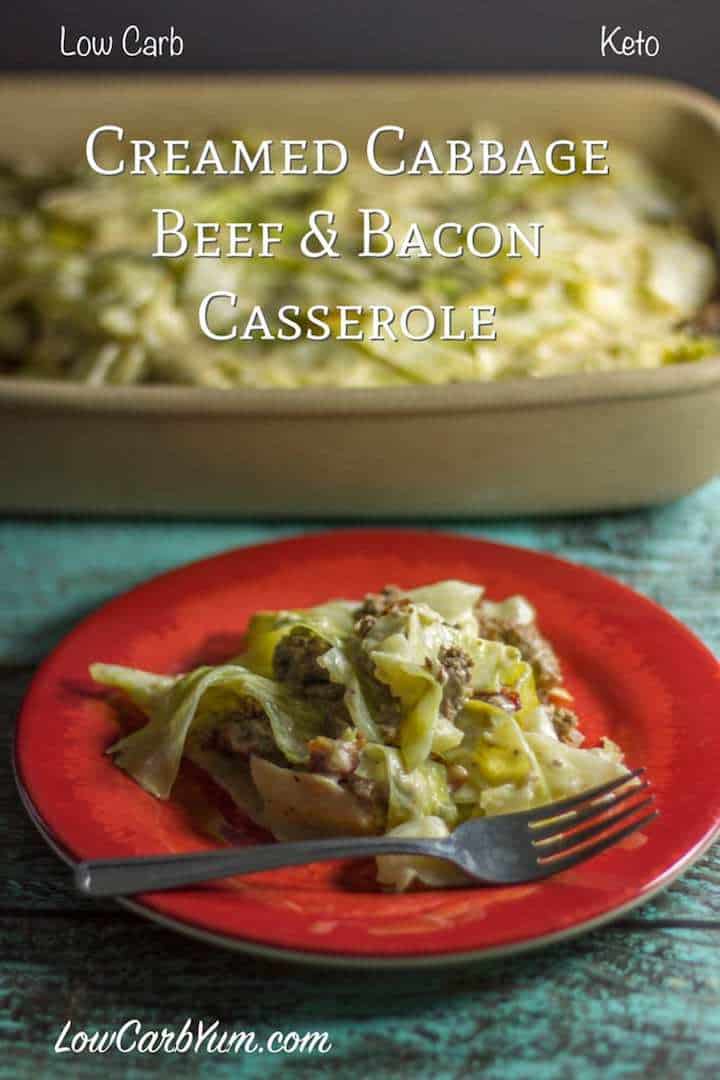 4.8g net carbs: This fantastic dish includes beef, bacon, cabbage, and a special flavored sauce. Easy to make, flavorful and delicious, this casserole serves great for the whole family.

More Keto Hamburger Recipes
Want even more easy keto recipes with ground beef?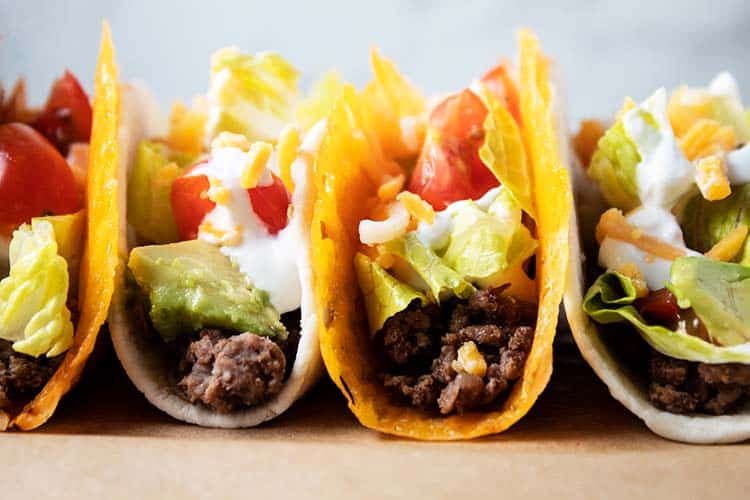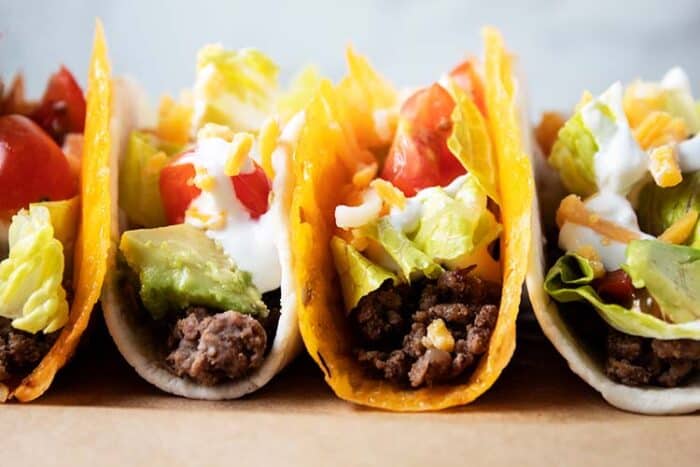 Like This Post? Give it a Share!
I hope you enjoyed this low carb ground beef recipe roundup! If you liked this post, I would so appreciate you giving it a share by using the social sharing icons. THANK YOU!