Looking for the best no carb snacks list? These delicious no carb snack ideas (both foods and recipes) will help you get your snack on without weighing you down with carbs!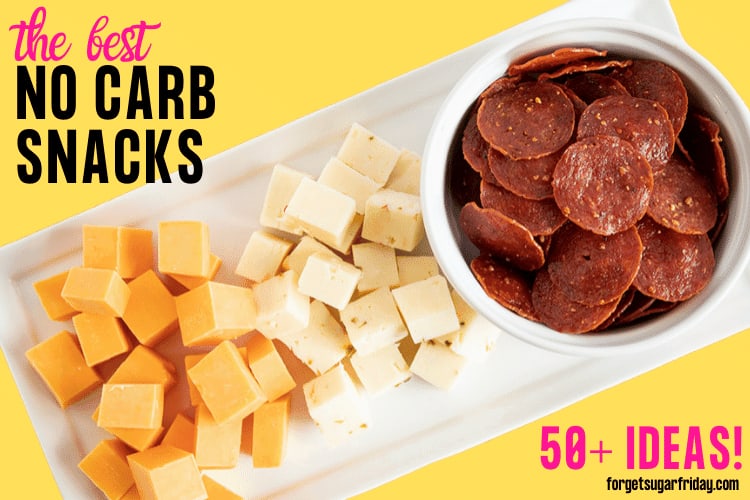 This post contains affiliate links, which means I'll make a small commission if you purchase through one of my links (at no extra cost to you).
Zero carb snacks: it almost sounds too good to be true, but it isn't! I've rounded up a healthy list of zero carb snack ideas so you can snack without skyrocketing your daily carb intake. These carb-free snacks are perfect for people on lazy keto or people looking to lower their overall carb intake.
What is a No Carb Snack?
A "no carb snack," for the purposes of this post, is a snack that contains no NET carbs.
How are Net Carbs Calculated?
Net carbs are calculated by subtracting fiber and, if applicable, sugar alcohols, from the total carb count.
Do These No Carb Snacks Really Contain No Carbs?!
Truth time: Due to labeling laws, anything that contains less than 0.5g of a certain nutrient, such as total carbs, per serving can be represented on the label as 0g. This means that some foods that state they contain 0g of carbs actually do contain a small amount of carbs. (A common keto food that falls into this category? Heavy whipping cream!)
For simplicity's sake, to create this post, I followed what the labels say rather than tracking down the exact carb count of every food. If you'd like to check out specifics for any food, use a nutrition database that is linked to the USDA Food Database, like NutritionData. (To follow up on the heavy whipping cream comment above, 1 tbsp of it contains 0.4g net carbs despite the label saying 0g.)
And, again, this post contains snacks that contain no net carbs.
Can I Eat Unlimited Quantities of the No Carb Snacks on This Page?
Because of the point I just mentioned, and because it just makes sense, you shouldn't view snacks on this post as free-for-alls. Eat a sensible portion size, not a whole block of cheese melted over a whole package of bacon.
The "I can eat anything I want!" mindset is why some people really struggle with lazy keto (which involves simply keeping net carbs at 20g or less per day): they go overboard on low and no carb foods, which boosts their overall caloric intake. (Yes, at some point calories do matter, even if you're on keto.)
Let's get started on the snacks!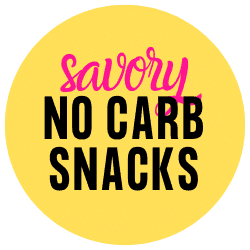 No Carb Snacks: Savory
From pork rinds to noodles to beans (yes, really!), this list is packed with carb-free savory snacks.
Savory No Carb Snacks: No Recipe Needed
Block and sliced cheese: There are so many delicious block and sliced cheeses out there! Avoid shredded or crumbled cheeses (unless you shred/crumble them yourself) because they contain anti-caking agents that increase the carb count.
Pork rinds: Pork rinds are the classic go-to crunchy keto snack! They may not be a food you naturally gravitate toward when you're not on keto, but when you're on keto, they're kind of irresistible. Dip them in mayo for a carb-free dip. I tend to buy the economical Utz brand in the large 18 oz. tubs. Artisanal brands like Epic are absolutely fabulous, but watch the flavored pork rinds because they typically contain carbs.
Bacon: Everything is better with bacon, as they say! I highly recommend making bacon in the air fryer; it is truly the best bacon you will ever eat in your entire life! Here's how I do it: I throw the whole package in for 15 minutes at 400 F, check on it, turn everything over, and then go for a few more minutes until I reach my desired crispiness. I like SUPER crispy bacon, so I cook it for about 20 minutes in total.
All the meats: Chicken, fish, beef, pork… they're all fair game if you're looking for a high-protein, no-carb snack. If you're on keto, I recommend going for the fattier cuts of meat to boost your fat intake. For a fast snack, you can use canned versions, like canned chicken, canned tuna, and canned sardines.
Eggs: Hard-boiled eggs make for a fabulous carb-free snack, or you can do something like eggs mixed with cheese fried in butter or coconut oil.
Pepperoni and salami: These are convenient and flavorful. Make sure to check the label to see if they're 0g net carbs because some brands do contain carbs. If you want a crispy snack, see the section below for my Pepperoni Chips recipe!
MCT oil: MCT oil isn't exactly the most exciting snack, but it's effective. It will help deliver valuable fats and energy in a small serving!
More ideas: See below for some convenient pre-packaged carbless snacks from Amazon!
Some convenient ideas from Amazon…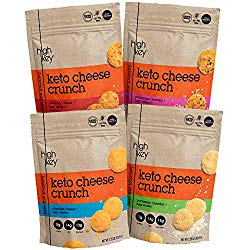 If you want a grab-and-go cheese crisp, these HighKey Cheese and Egg White Protein Crisps fit the bill. The added egg white (clever!) lends a protein boost and extra crunch. You can choose from four different flavors or buy the variety pack. I like all of them, but I am partial to the bacon flavor.
Shirataki Noodles are made from the root of the konjac plant and make a great 0g carb snack. The noodles are quite stinky when you initially remove them from the package, but the key is to rinse the heck out of them for no-carb noodle bliss! For the complete no carb snack package, you can pair them with some salt and butter. Yum!
Not all jerky sticks have 0g net carbs, but CHOMPS is a brand that does (most flavors). Choose from Original Beef, Original Turkey, Salt & Pepper Venison, Sea Salt Beef, and Italian Style Beef!
If sticks aren't your style, you can get regular beef jerky, like this tasty Tillamook black pepper smoked beef jerky.
Known as the "miracle bean," lupini beans are a lightly pickled Mediterranean legume snack that is high in protein and net-carb free!
Savory No Carb Snacks Recipes
Keto Pepperoni Chips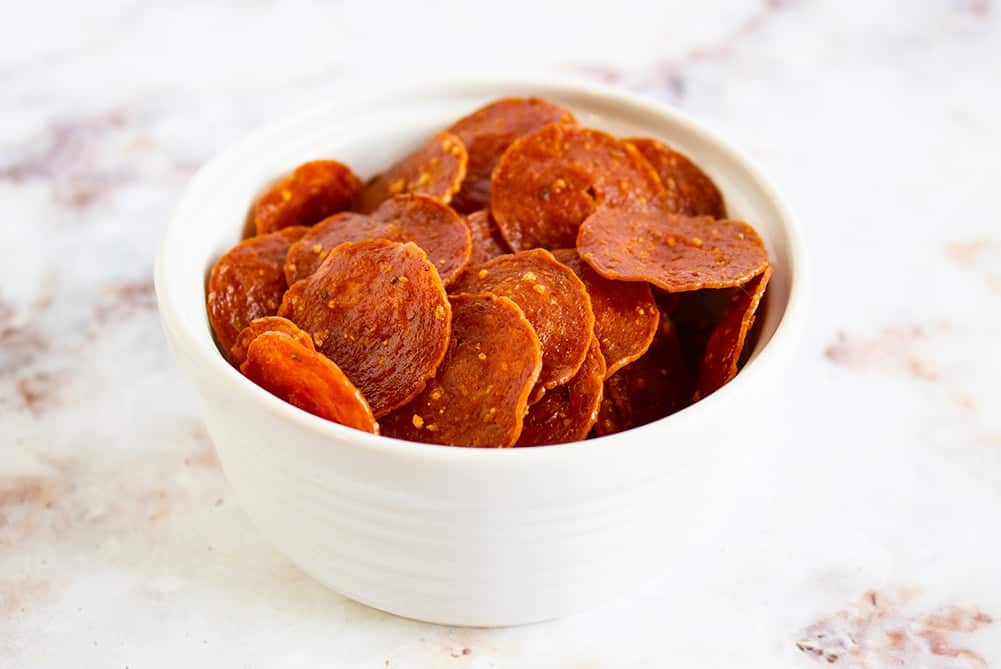 0g net carbs: If you're craving a crunch, make these super easy Keto Pepperoni Chips! They're my favorite go-to keto crunchy snacks.

Butter Burgers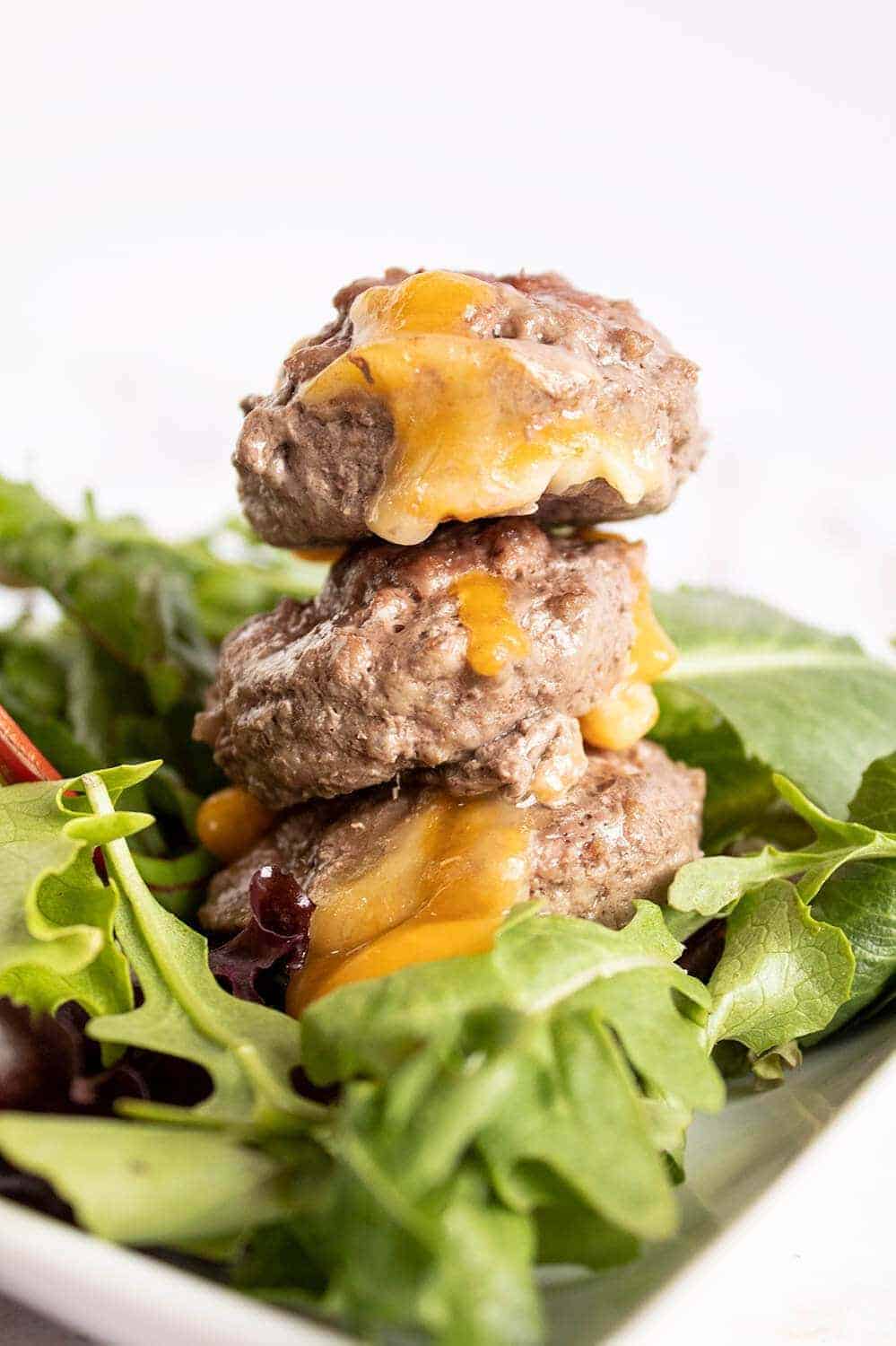 0g net carbs: Ground beef layered with cheese and butter… yum! These are a must-try and will certainly land in your zero carb snack rotation because they taste so good. You can also make a meal out of several of these satisfying mini burgers!

Keto Taco Cups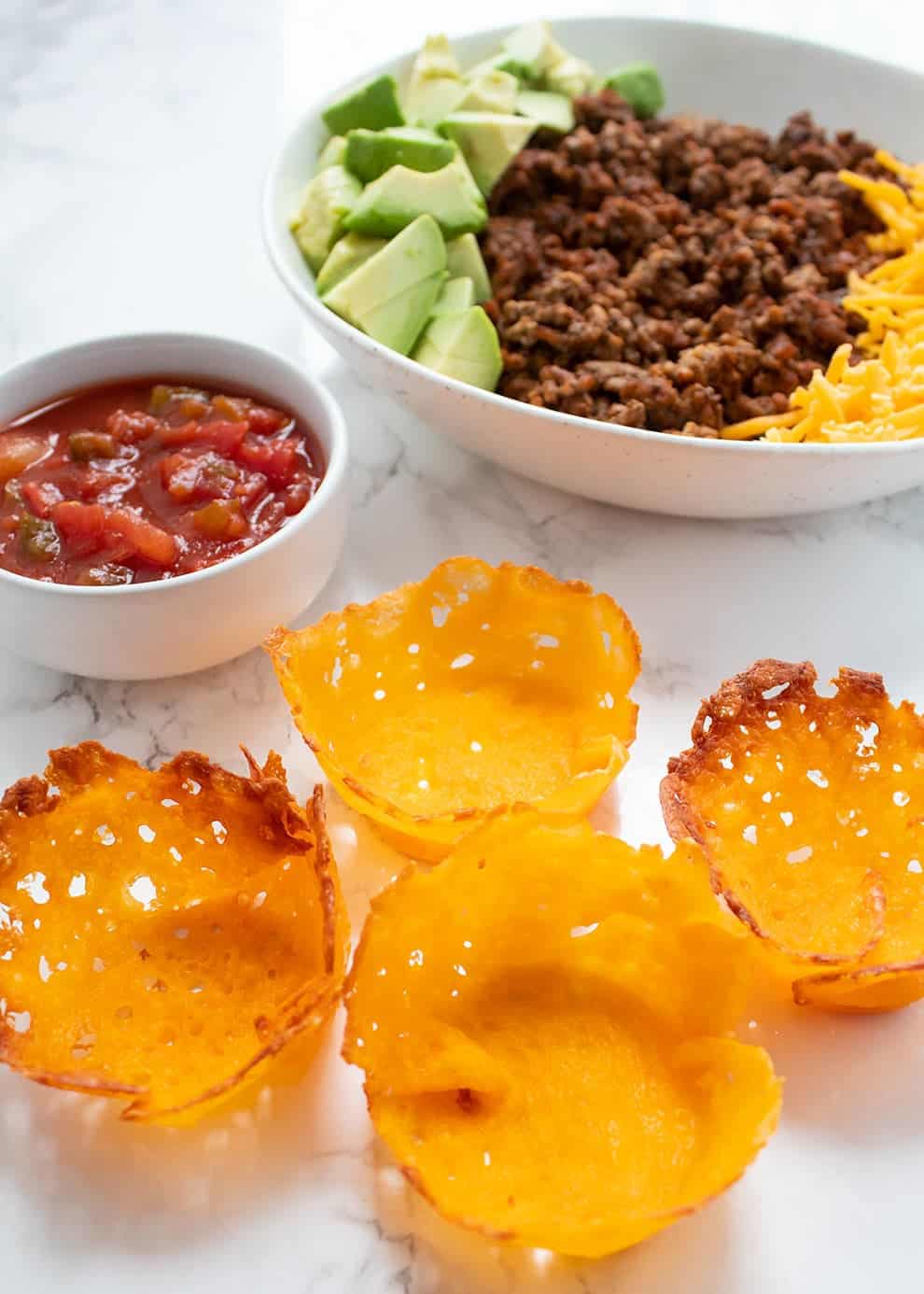 0g net carbs: Say hello to this cheesy, crispy Keto Taco Cups recipe! You can load them up with your favorite meats and cheese for a zero-carb snack, or even bake an egg in each one. Alternatively, you can break them into pieces for a crunchy, cheesy snack.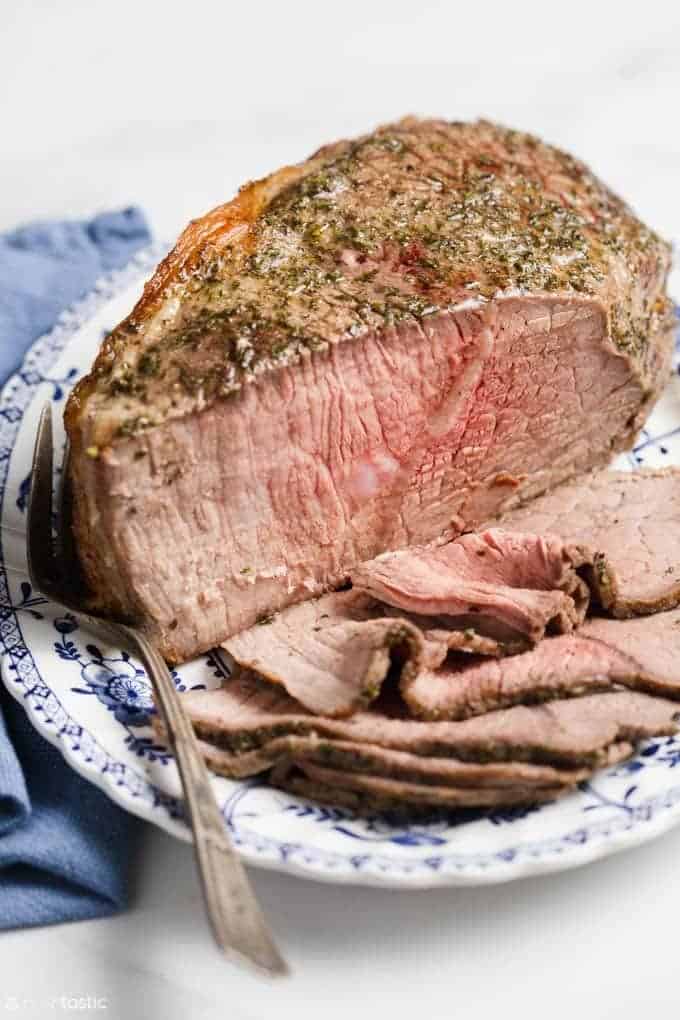 0g net carbs: Homemade Deli Roast Beef makes for a fast 0g carb snack without all of the preservatives you typically find in deli meat.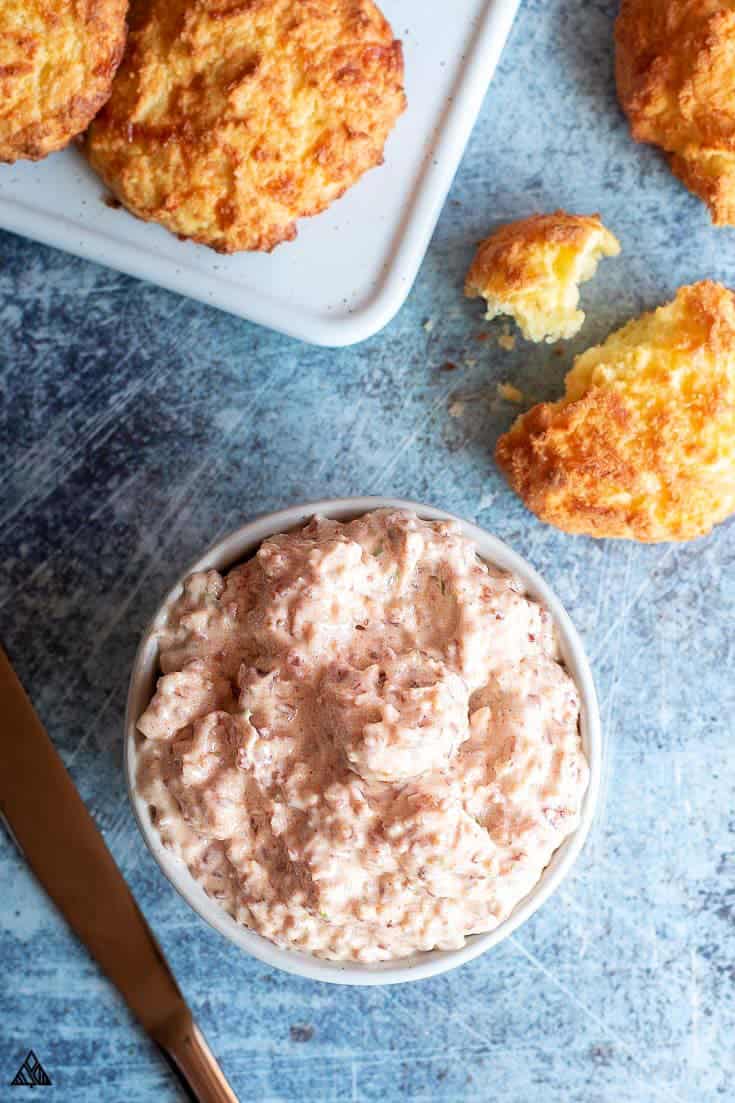 0g net carbs: Why would you eat plain butter when you can eat BACON Butter? Slather this amazing stuff on your favorite meats, or even use it as the butter in the Butter Burgers recipe above.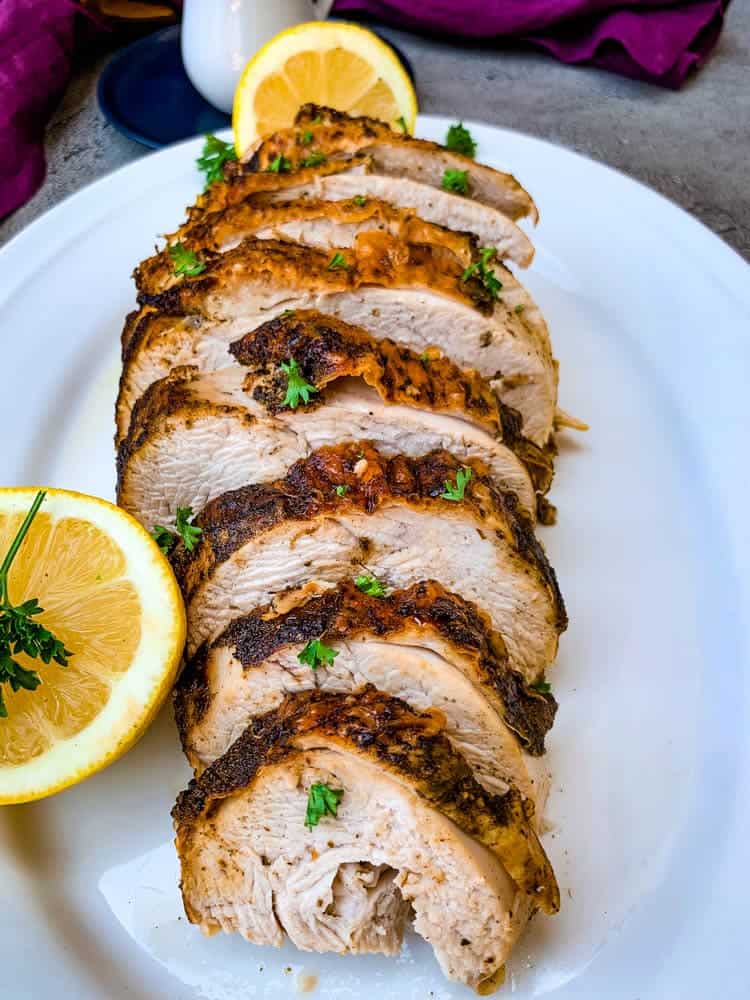 0g net carbs: This Air Fryer Turkey Breast tastes fantastic! Tender and juicy fried turkey makes for a fabulous protein-heavy snack.


No Carb Snacks: Sweet
From sweet ghee to chocolate chips to gummy bears, you'll find carb-free sweet snacks below.
Sweet No Carb Snacks: No Recipe Needed
Coconut oil: If you get unrefined (virgin) coconut oil, it has a hint of coconutty sweetness to it. It's even better if you add a no-carb sweetener to it like erythritol, stevia, or monk fruit!
Butter: The same goes for butter. Try adding a little keto-friendly sweetener to the Bacon Butter recipe above for a sweet bacon butter! (A yummy combo would be Bacon Butter drizzled on a chicken thigh… yum!)
More ideas: See below for some convenient pre-packaged carbless snacks from Amazon!
I'm including this yummy vanilla-flavored ghee here because it's so good that it reminds me of dessert. It is silky (almost like a pudding!), flavorful, and is delicious in a Fat Coffee or Tea (recipe below), mixed with a few chocolate chips (see some brands below), or even on its own straight from a spoon. 4th & Heart also sells a variety of yummy savory ghee flavors too
Bake Believe sells dark, semi-sweet, and white chocolate chips, but the white chocolate chips are the only ones that are net carb-free. I often buy these at Walmart, so check your local store!
Goodees's Chocolate Chips are sweetened with allulose. If you're unfamiliar with allulose, it's a sweetener that is low on the glycemic index and can be subtracted from total carbs. However, it's not a sugar alcohol, so you won't see it represented on the label as you do with a sweetener like erythritol. Rest assured, this product contains 0g net carbs as noted on the front of the package!
Just like the Goodee's Chocolate Chips, this chocolate syrup is made with allulose and is net carb-free. Great for when you need a little chocolate flavor without the carbs.
Sweet No Carb Snacks: Recipes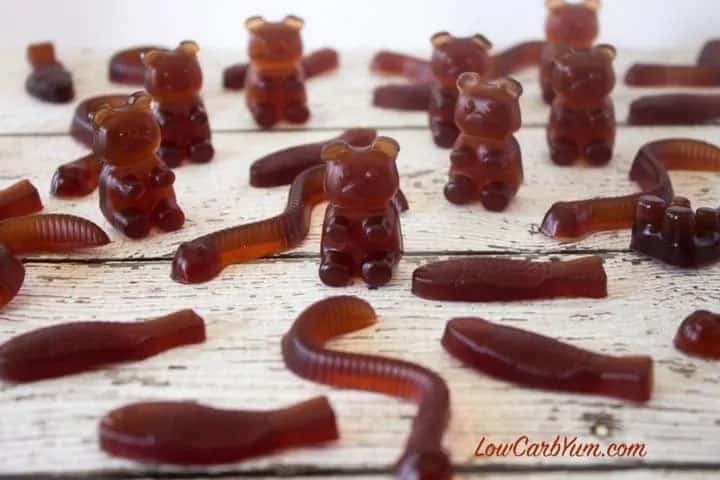 0g net carbs: These keto gummies are surprisingly easy to make and have ZERO net carbs!


No Carb Snacks: Beverages
Some of these may be blurring the lines of a "snack" (as in, I'm not really sure if a shot of rum is a "snack" 😉 ), but this is good info to know!
Beverage No Carb Snacks: No Recipe Needed
Sparkling Waters
I don't go a day without drinking a sparkling water! The sparkling water companies have really upped their game the last few years and have fantastic flavors. Here are a few of my favorites:
I also HIGHLY recommend Zevia sodas, which are stevia-sweetened. It's such a treat!
There are so many different coffees and teas you can enjoy! I especially love fruity teas because they give you the fruit flavor without the carbs. Here are a few of my favorite coffees and teas to drink on keto:
Make a Fat Coffee or Tea by mixing 10 oz of your favorite coffee or tea (chai tea is especially good for this!) with keto-friendly sweetener to taste and 2 tbsp butter, ghee, coconut oil, or MCT oil. Feel free to mix n' match the fats.
Electrolyte Drinks
While there are several different electrolyte drinks you can buy with keto-friendly sweeteners, my absolute favorite is Ultima Replenisher, especially the grape flavor. It absolutely crushes sugar and fruit cravings while providing you with valuable electrolytes.
Alcohol (hard liquor)
You may or may not be surprised to learn that unflavored liquors are carb-free. We're talking stuff like:
Vodka
Whiskey
Brandy
Rum
Gin
Tequila
Scotch
Yep, all carb-free. Not calorie-free, but carb-free. (Can't win 'em all, I guess.)
Beverage No Carb Snacks: Recipes
Zevia and Vodka
0g net carbs – This one is my own creation and it's so easy. I like to combine half of a can of Zevia Lightly Sweetened Sparkling Water with one shot of vodka. So simple and so good!
0g net carbs – This keto cocktail uses flavored vodka and flavored water to give it the lemon drop taste.
What is Lazy Keto?
I mentioned earlier in the post that the snacks with no carbs on this list are good for a lazy keto diet. So what is lazy keto!? Lazy keto is when you simply track net carbs (keeping them at or under 20g a day) rather than tracking all of your macros.
Like This Post About No Carb Snacks? Give it a Share!
I hope you love these zero carb snack ideas! If you liked this post, I would so appreciate you giving it a share by using the social sharing icons. THANK YOU!
What Snacks Have No Carbs?
blahblah
What Can I Eat on a No Carb Diet?
blahblah