This healthy strawberry ice cream contains only four ingredients! It's vegan, dairy-free, sugar-free, and full of flavor.

This post may contain affiliate links, which means I'll earn a small commission on purchases made through these links. (Full affiliate disclosure here)
Can you believe that delicious stuff in the picture above has no added sugar?!
This Healthy 4-Ingredient Strawberry Ice Cream contains only fruit (and a little vanilla extract), but it has the texture of soft serve ice cream. The secret ingredient? Frozen bananas!
I've been eating banana ice cream for about 15 years now and am happy to report that I have perfected the process. 🙂 To make this ice cream, you'll want to follow the processing instructions in my post How to Make Perfect Sugar-Free Banana Ice Cream, as I've referenced in the recipe below.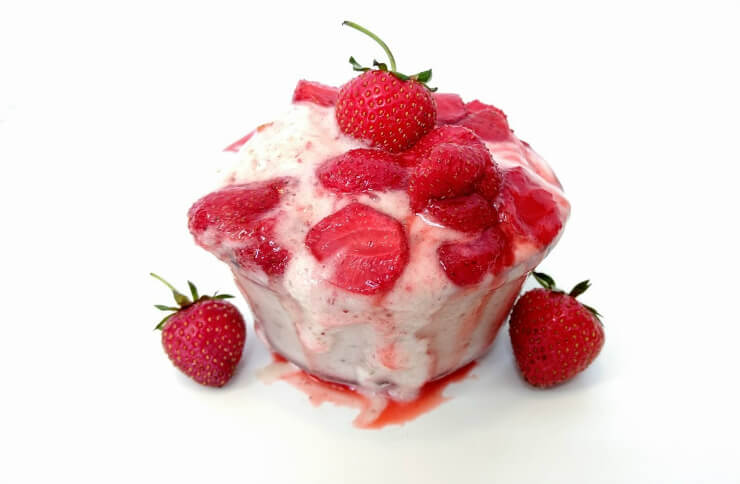 Nutrition Disclaimer


Nutrition facts are included as a courtesy only. They are accurate to the best of our knowledge based on the ingredients and brands used, but their accuracy is not guaranteed. If applicable, sugar alcohols have already been removed from the total carb count.
With this recipe, you'll take this…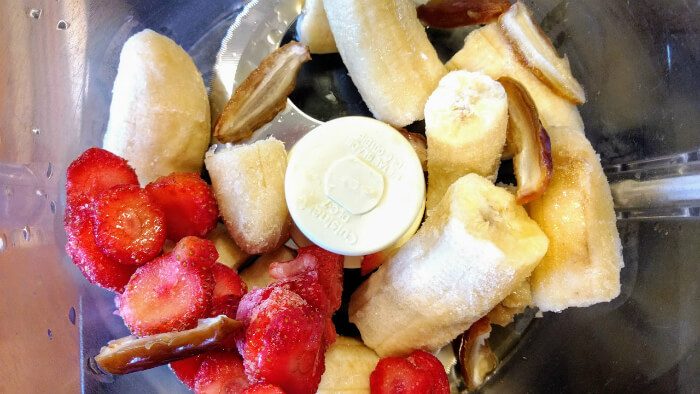 to this (plain)…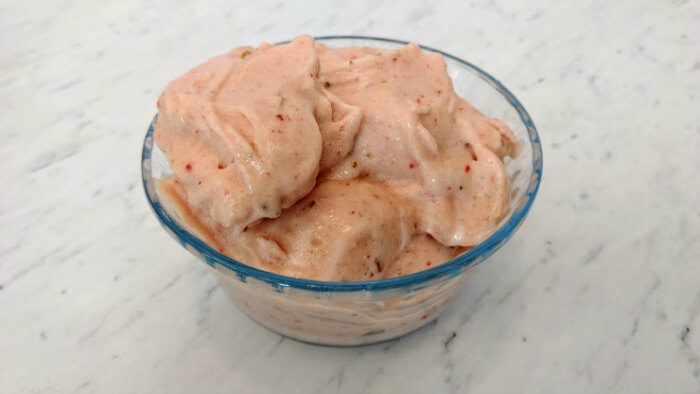 or to this (topped with my Vanilla Roasted Strawberries recipe).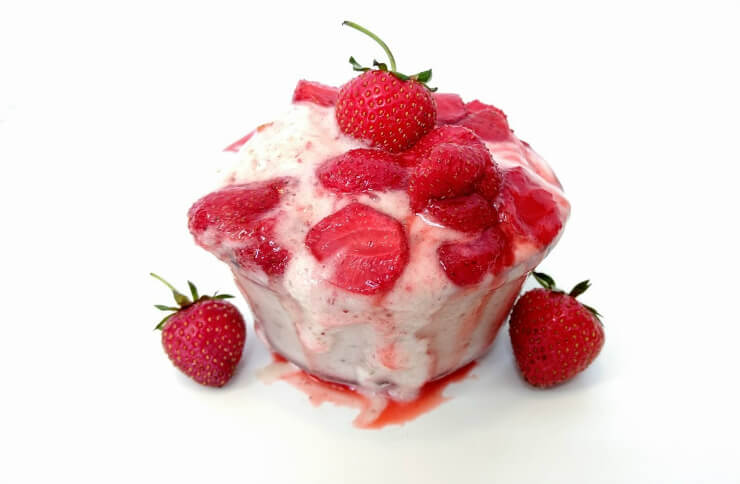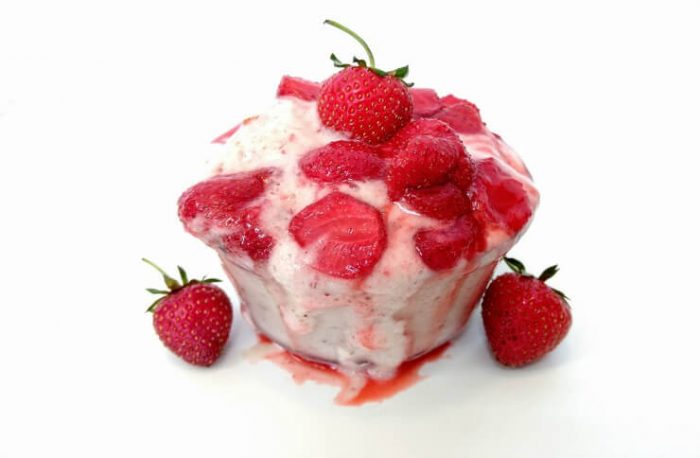 It's definitely a sweet, sugar-free treat. Enjoy!