In this week's Friday Finds, I'm rounding up 3 healthy food products, including 2 specifically for the keto diet.
This post contains affiliate links, which means I'll make a small commission if you purchase through one of my links. Thank you for your support!
Happy Friday! I hope you've had a wonderful week.
What are Friday Finds?
In this post series, I round up a few cool product finds in the categories of food, health, and beauty. Some are products I've personally used (and I'll let you know when I have!), some are products I haven't used but am planning to purchase, and some are just fun shares.
Consider my Friday Finds posts to be fun healthy living stuff curated for you by me.
Sound good? Let's get started with this week's finds!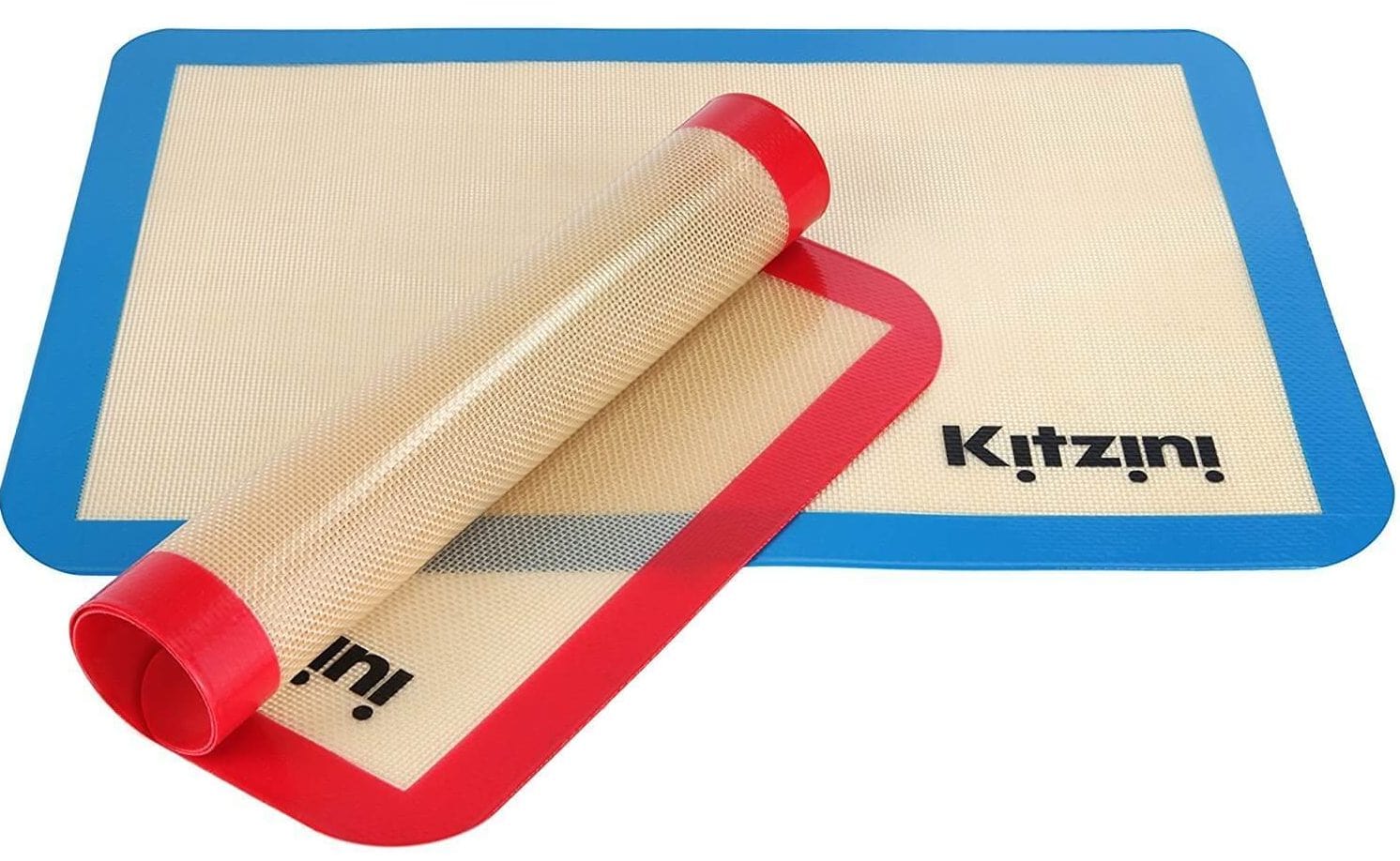 Silicone baking mats are my baking BFF — they make clean-up a breeze, plus they save money because you don't have to go through roll after roll of aluminum foil or parchment paper. They're perfect for making keto-friendly recipes like Vanilla Roasted Strawberries and Olive Oil Roasted Sugar Snap Peas!
Missing hot chocolate on the keto diet? This keto cocoa will deliver to you an amazing mug of hot chocolate with only ONE gram of net carbs per serving and plenty of healthy MCTs! You can also mix it into smoothies and coffee.
I linked to this book in my keto cocktails roundup, and it's a must-have if you want to have a long list of keto-friendly cocktails for the warmer months ahead. It doesn't just include cocktail recipes, but also has a HUGE amount of helpful information that will help you build your next favorite (keto friendly!) cocktail. It even includes a keto simple syrup recipe!
That's it for this week. If you try anything on this list, please leave me a comment and let me know how you like it!