This Chocolate Date Dessert Oatmeal proudly serves double duty: as a healthy breakfast AND an awesome sugar-free dessert.
Seriously, how often does that happen? Dessert for breakfast!
This sweet treat is full of healthy carbs and fats while also being free of added sugars and gluten. It's also dairy-free if you use a dairy-free milk as the oatmeal cooking liquid.
The star of this recipe is the addition of Sinless Chocolate Fudge Frosting-Pudding, which quite possibly might be the best food I've ever eaten. It has such an intense chocolate flavor that a tablespoon is all you'll need to give your oatmeal a delicious chocolately flavor. (If you want to live dangerously, you could add more than a tablespoon … but that probably kicks it solidly into dessert territory.)
When you make the Sinless Chocolate Fudge Frosting-Pudding, I strongly advise that you save the leftover liquid (see the recipe for details) to use as your oatmeal cooking liquid for this recipe. If you make this recipe without that soaking liquid, feel free to add a tiny bit of stevia to amp up the sweetness. (The leftover liquid from the Sinless Chocolate Fudge Frosting-Pudding adds a little sweetness.)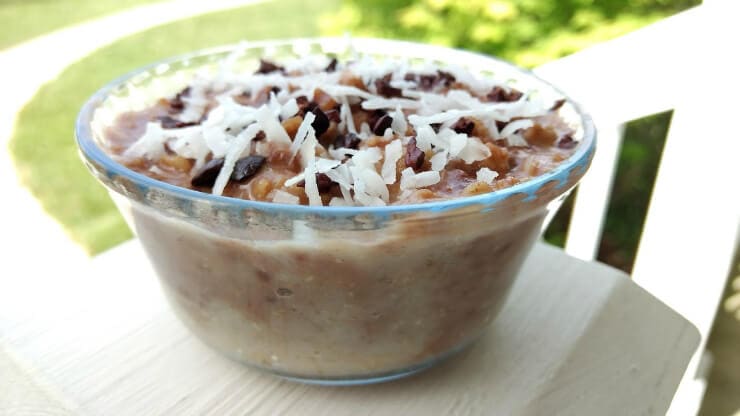 Instructions
Combine the oats, cooking liquid, and vanilla extract and cook according to the directions on the oatmeal container.


After the oats are cooked, stir in the vanilla extract and stevia (if desired). Next, stir or swirl in the Sinless Chocolate Fudge Frosting-Pudding.


Chill mixture for at least two hours. Garnish with cacao nibs and shredded coconut.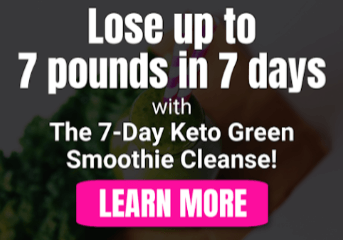 Nutrition Disclaimer


Nutrition facts are included as a courtesy only. They are accurate to the best of our knowledge based on the ingredients and brands used, but their accuracy is not guaranteed. If applicable, sugar alcohols have already been removed from the total carb count.

This stuff definitely makes waking up in the morning worth it. 4 AM wake-up call? 5 AM wake-up call? With this Chocolate Date Dessert Oatmeal, you won't even mind. 🙂