This is a the-only-food-I-want-to-take-to-a-deserted-island kind of food.
This is a food-I-want-to-eat-on-the-last-day-of-my-life kind of food.
This is a hide-this-stuff-from-my-spouse-and-kids-because-I'm-going-to-eat-it-ALL kind of food.
It's really THAT good.
In fact, I'm pretty sure if I gave this stuff to a hundred random people on the street, a solid 92 of them would be fine with never eating another food again for the rest of their life. (The other eight are those weirdos who don't like sweet stuff.)
"This stuff" is what I call Sinless Chocolate Fudge Frosting-Pudding. (A mouthful, but it deserves every one of those words.)
At room temperature, it's a pudding … refrigerated, it's like frosting. It's highly versatile and you can eat it on its own or add it to another recipe or food. (A few ideas: Mix it with yogurt, use it as an apple dip, or try this Chocolate Date Dessert Oatmeal.)
How often do you get to choose your own dessert adventure?!
Oh, and did I mention it's sugar-free (sweetened only with the natural sugar in dates), dairy-free, gluten-free, Paleo, vegan, and vegetarian? Sinless, I tell you!
Of course, it still has calories so you should pace yourself. But the beauty of it is a little goes a LONG way. A spoonful or two at a time is really all you need for a taste bud party. I personally love to serve it in shot glasses. Not only does it look fun, but it's the perfect serving size.
Speaking of parties, let's get this Sinless Chocolate Fudge Frosting-Pudding party started!
Instructions
Open your can of coconut cream and drain off the liquid. (Save this liquid! See the Recipe Notes for details.) Add the solid coconut cream to a food processor.


Drain the soaking water off the dates (again, save this liquid!) and add the softened dates to the food processor.


Add the remaining ingredients to the food processor and start pulsing the mixture, scraping down the sides with a spatula when needed. When everything is mixed well, turn your food processor to "on" and run it until the texture is smooth.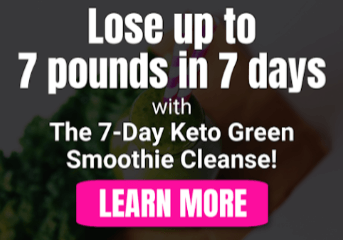 Nutrition Disclaimer


Nutrition facts are included as a courtesy only. They are accurate to the best of our knowledge based on the ingredients and brands used, but their accuracy is not guaranteed. If applicable, sugar alcohols have already been removed from the total carb count.
A Few Ingredient Notes
Coconut cream: Note that this recipe uses coconut cream, not coconut milk. If you use coconut milk, it will still taste good (hello, it has dates and cocoa!), but the texture won't be the same. I buy my coconut cream at Trader Joe's, or you can look for a brand like Thai Kitchen. Whatever brand you buy, make sure the can is close to 13.5 oz (if it's slightly under or over, it shouldn't make a difference to the recipe).
[thrive_leads id='3046′]
Pitted dates: You'll want to use Deglet Noor dates for this recipe. If you buy dates that are already pitted, they are almost certain to be Deglet Noors.
Cacao powder: I use both cocoa and cacao powder in this recipe because I like the way the two taste together (plus, cacao powder is considered a "superfood"). The two taste similar, but not exactly the same. If you don't want to use cacao powder, just use all cocoa powder.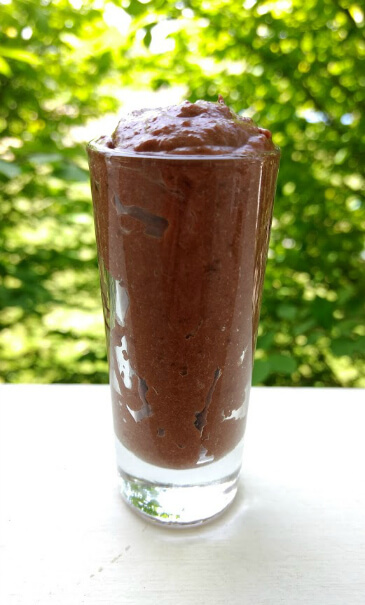 Lighter Options
Lighter Option #1: Substitute 1/2 cup pitted dates with 1 medium very ripe banana. This will lower the calories of the whole recipe by ~145 calories, but it will give it a slight banana taste.
Lighter Option #2: Substitute the can of coconut cream with 1 cup of whole milk yogurt and two tablespoons of chia seeds. This will drastically reduce the calories (by ~900) for the whole recipe, but be warned that this will produce a different texture and taste. It's still really good though. (I'm pretty sure it's impossible for a recipe with dates and cocoa to taste bad!)