There are two kinds of people in this world:
People who destroy Brussels sprouts and make us all sad.
People who make Brussels sprouts into divine and delicious works of art.
If you're the former, you'll recognize the unappetizing blob in this photo:
When you cook Brussels sprouts in a way that produces a mushy, sad orb of green (or yellow) like in this photo, you've probably made the regretful mistake of microwaving a bag of frozen sprouts (a tragedy) or boiling the ever-loving hell out of fresh ones (an even bigger tragedy).
Not surprisingly, you likely choke down your Brussels sprouts, pat yourself on the back for eating something "healthy," and then occasionally (maybe more than occasionally) reward yourself with a cookie for eating all that healthy green crap.
Let me be clear: you should never "choke down" a Brussels sprout. When you do, it makes you hate a vegetable that's actually quite tasty (not to mention loaded with nutrients) when you cook it the right way. Got it?
Which Would You Rather Eat?
This …
or this?
(All that brown is crispy Brussels sprouts goodness.)
Left … or right? (Does this feel like an eye exam?)
Sure, the mushy, slightly yellowish Brussels sprouts might appeal to some folks … like those above the age of 100 who are missing their teeth.
But for the rest of us, we're probably better off eating the crisp, flavorful roasted version. Thankfully, it takes minimal skill and time to roast Brussels sprouts. No, it's not a microwave-in-a-bag level of skill and time, but it's certainly not a cook-a-Thanksgiving-turkey-from-scratch level of skill and time.
Here's how you do it:
Instructions
Toss the Brussels sprouts in olive oil, salt, and pepper.


Place them on a baking sheet* and cook for 35 minutes at 400°F, stirring them twice.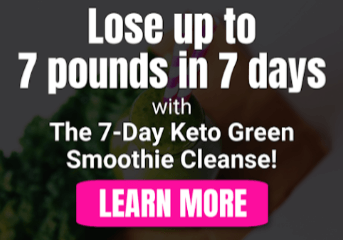 Nutrition Disclaimer


Nutrition facts are included as a courtesy only. They are accurate to the best of our knowledge based on the ingredients and brands used, but their accuracy is not guaranteed. If applicable, sugar alcohols have already been removed from the total carb count.
[thrive_leads id='3278′]
One More Thing …
I know a lot of people say (and write) "Brussel sprout," but it's really "Brussels sprout." Why? Because those mini cabbages are named after this place:
That's Brussels, Belgium.
As someone of Belgian ancestry, I feel obligated to point that out. Plus, it's easier to remember "Brussels" when you think of the city.
Now that I've got that out of the way, it's time to say … farewell, new Brussels sprouts lover! Now that you know how to make them, I hope you enjoy them as much as I do.
P.S. Here's a fun variation: saute your roasted Brussels sprouts with eggs, cooked butternut squash, and spicy salsa. Yum!