Enter to win one of three $25 e-gift cards to Sunny Yellow Box, a customizable gift company with fun gifts for every occasion!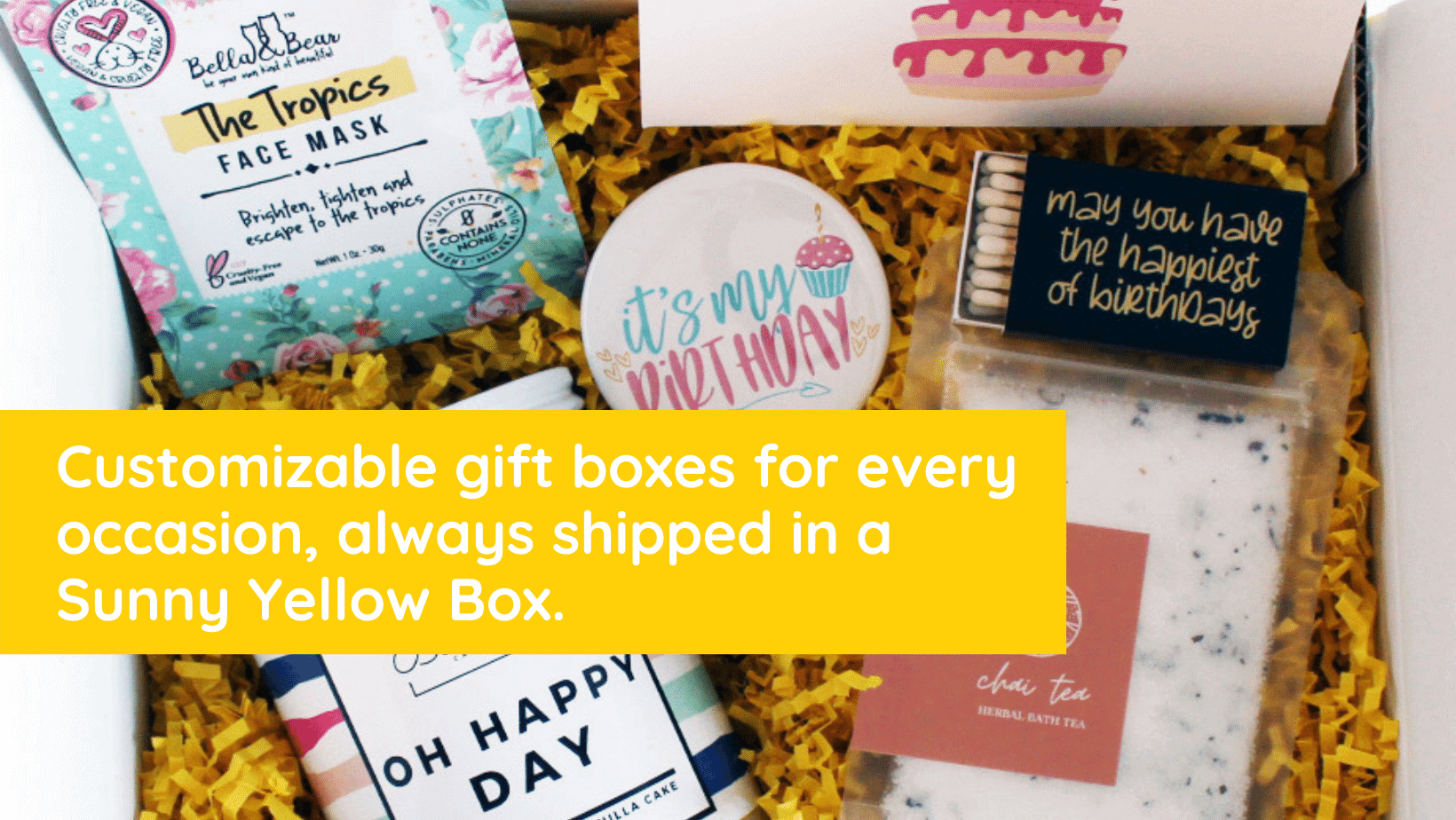 Enter to Win One of Three $25 E-Gift Cards to Sunny Yellow Box
You'll find the entry form at the bottom of this page. The giveaway is open until 11:59PM PST on Friday, March 12, 2021 and is for U.S. residents only at this time. (Apologies – sales tax regulations are tricky!)
Sunny Yellow Box Coupon Code
If you want to make a purchase now, you can use coupon code KETOLIVING for 10% off your first order.
What Makes Sunny Yellow Box Unique?
A gift from Sunny Yellow Box is a gift that's designed to send maximum cheer to the recipient. 🌞 How? All gifts shipped from Sunny Yellow Box are shipped in our colorful signature Sunny Yellow Box that can't help but make you smile. Each box is filled with bright yellow crinkle paper and your gifts of choice, rounded out with a card featuring your custom message.
From the moment the cheery box arrives on your recipient's doorstep to the moment they pull the last gift out of the box, they'll be smiling. 😊
What Kind of Gifts Can I Send with Sunny Yellow Box?
You can create a customized gift box using one of our three custom build-a-boxes: Start with a Stuffed Animal, Start with Socks, and Start with a Candle. Choose your starter item, then select from a variety of add-ons – everything from skin care to sweet treats to journaling tools to bath essentials and so much more – to create the perfect custom gift box.
If you would prefer a faster gifting experience, then choose from one of our curated boxes. (More of these are coming soon!)
Enter the Giveaway Here! 👇