Looking for a pick-me-up that isn't coffee? Try this Keto Detox Water! It's a tasty combination of sweet, sour, and spicy and is the perfect replacement for breakfast or any time between meals when you want to put a little pep in your step. I've included two recipes so you can pick the one that best fits your macros.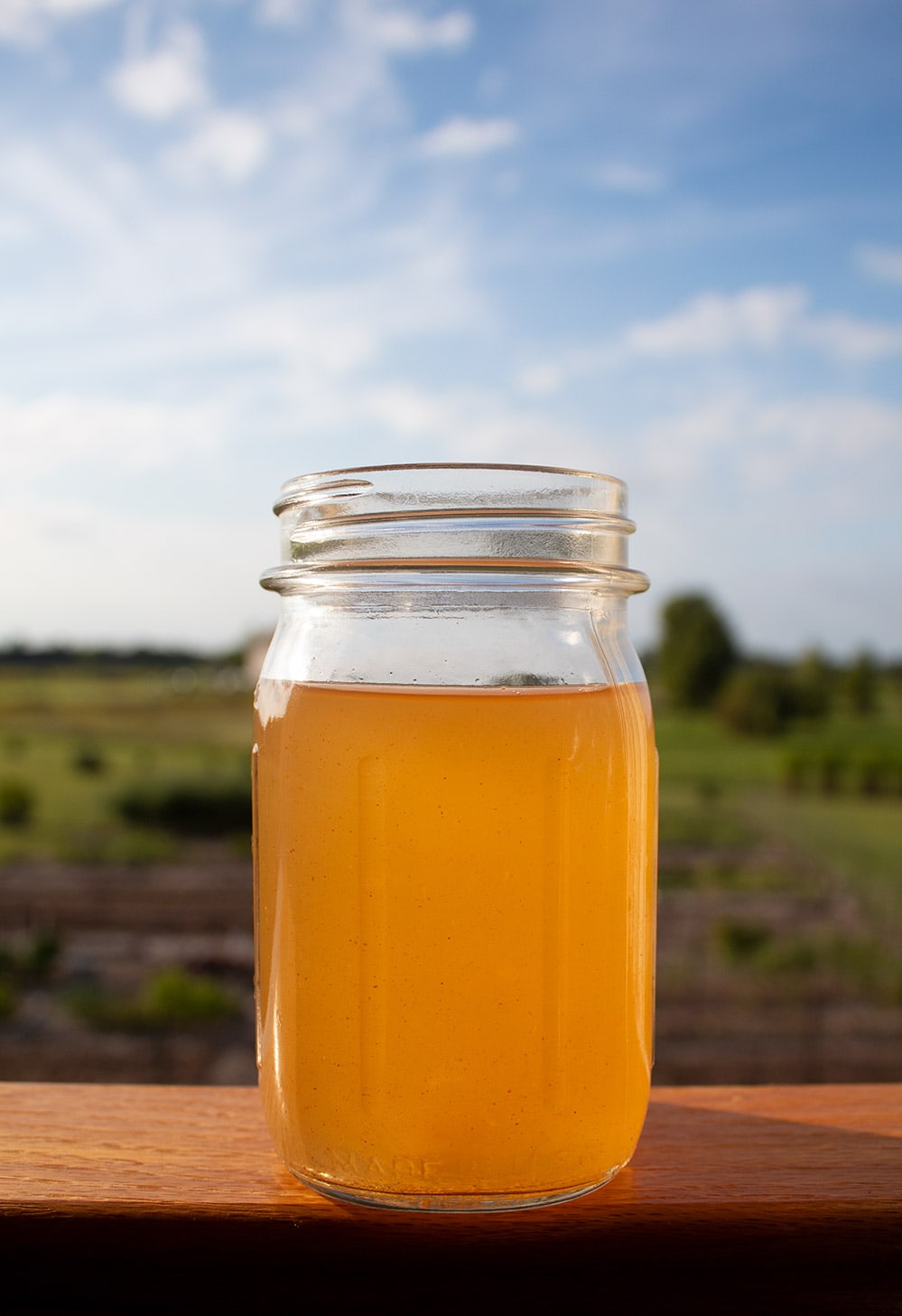 This post contains affiliate links, which means I'll make a small commission if you purchase through one of my links (at no extra cost to you). Thank you for your support! Additionally, Lakanto provided me with a product to sample, but all opinions are my own.
Have you ever heard of the "Master Cleanse"? It's this 10-day detox where you consume nothing but a special drink (more on that in a moment), salt water, and an herbal, um, "cleanse" (aka laxative). I did it twice in my early 20s and it was an interesting experience, to say the least. I did lose weight and felt kind of awesome for going 10 days without food, but it was pretty torturous. I wouldn't recommend it!
So, more about that special drink… it consisted of lemon juice, maple syrup, cayenne pepper, and water. You were supposed to drink as many of these as you wanted, and I probably had 6 to 12 a day. You'd think that after 10 days of consuming only this drink x 2 rounds of the Master Cleanse, I'd absolutely hate the thought of that drink.
But you know what? I don't… at all! In fact, I've craved it over the years. It struck me recently that I should make a keto version, so this Keto Detox Water was born! I actually made two versions so you can choose which one best fits your macros (they both taste great).
Don't be confused by the name — this is not meant to be used for an extended detox like the Master Cleanse. It's meant to supplement your regular keto meals and is ideally used in the morning as a replacement for breakfast. I named it a "detox water" because of the benefits of lemon juice and cayenne pepper, which I'll tell you about later in the post.
(Disclaimer: I'm not a doctor, so if you have any medical condition that would make it dangerous to only consume a liquid in the morning, please don't consume this drink that way.)
[convertkit]
Ingredients Needed to Make Keto Detox Water
You will need lemons, cayenne pepper, and chilled water, plus:
Stock up on a bottle (or five) of this… it is heavenly! Best of all, two tablespoons contain only 1g net carbs after you subtract the fiber and sugar alcohols.
If you want to make Keto Detox Water version #2, you will also need:
These flavored drops contain zero calories and zero net carbs!
How to Make Keto Detox Water
This detox water couldn't be easier! You just juice a lemon (I highly recommend freshly juiced lemon juice, not a concentrate) and combine all ingredients in a glass.
Keto Detox Water #1 (3g net carbs/glass)
This version is most like the original and contains:
Lemon juice
Lakanto maple-flavored syrup
Cayenne pepper
Chilled water
Keto Detox Water #2 (2g net carbs/glass)
This version is lower in carbs and a bit sweeter. It contains:
Lemon juice (but less than version #1)
Lakanto maple-flavored syrup
Lakanto lemon liquid sweetener
Cayenne pepper
Chilled water
(See the recipe card at the bottom for the ingredient amounts for each drink.)
Why Drink this Keto Detox Water?
I know what some of you may be thinking. "THREE (or two, for version #2) GRAMS OF NET CARBS… in a DRINK?! Why would I do that?"
Here's why: because the keto lifestyle isn't always about stuffing as much food as you can into your macros every day. Yes, the keto lifestyle sets certain parameters, but keto is also about becoming a healthier, better version of yourself… and sometimes that means using up a few carb grams to consume something that's really good for you.
Let's go over a few of the benefits of lemon juice and cayenne pepper to show you what I mean:
Benefits of Lemon Juice
Drinking lemon juice has many documented benefits, including:
Aids detoxification
Helps with digestion
Enhances immune system (thanks to a healthy dose of Vitamin C)
Boosts energy levels
Helps with kidney health
Benefits of Cayenne Pepper
Cayenne pepper has many documented benefits as well! These benefits include:
Boosts circulation
Serves as a decongestant
Helps with aching joints and muscles
Suppresses appetite
Helps with digestion
See? Those carbs are worth it! 🙂 (Plus, don't forget, Keto Detox Water is ideal on an empty stomach in the morning instead of breakfast.)
Bonus: A Brilliant Method for Easy Water with Lemon Slices
I don't know about you, but I love a glass of water with a slice of lemon because it helps perk up the flavor of water. So, I wanted to share with you my favorite method for preparing water with lemon slices.
Step #1: Wash your lemons! They're going to be floating in your water, so you want them nice and clean.
Step #2: On a cutting board, slice them with a sharp knife.
Step #3: Place your lemon slices in a freezer-safe bag and pop them in the freezer for at least an hour.
Step #4: Pull out a slice or two as desired for your water. Brilliant, right?! No need to worry about your lemons going bad or having more slices than you need. Plus, the frozen lemon slice(s) will chill your water!
Interested in Intermittent Fasting?
If you're interested in taking your detox to the next level, learn about what to drink while intermittent fasting.
You may also be interested in my 7-day keto smoothie cleanse!
Like This Post? Give it a Share!
I hope you love this Keto Detox Water recipe! If you liked this post, I would so appreciate you giving it a share by using the social sharing icons. THANK YOU!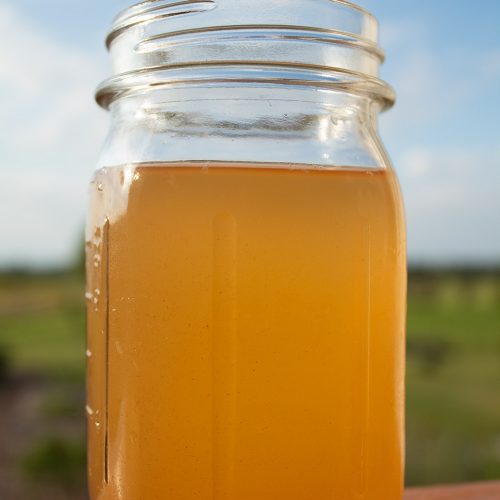 Keto Detox Water
This detox drink is a refreshing pick-me-up! Have it first thing in the morning or between meals.
Print
Pin
Rate
Ingredients
Version #1 (3g net carbs/serving)
Version #2 (2g net carbs/serving)
Instructions
Add ingredients to a glass and stir well.
Notes
Lakanto Maple-Flavored Syrup: Since my nutrition software doesn't allow for sugar alcohols, I simplified the calculations by reporting the net carbs only for the syrup (1g net carbs for the amount used in this recipe). THE NUTRITION LABEL BELOW IS FOR VERSION #1. Version #2 contains 2g net carbs.
Nutrition Facts
Keto Detox Water
Amount Per Serving
Calories 28
% Daily Value*
Fat 0g0%
Cholesterol 0mg0%
Sodium 74mg3%
Carbohydrates 3g1%
Protein 0g0%
Vitamin A 75IU2%
Vitamin C 11.6mg14%
* Percent Daily Values are based on a 2000 calorie diet.
Nutrition Disclaimer


Nutrition facts are included as a courtesy only. They are accurate to the best of our knowledge based on the ingredients and brands used, but their accuracy is not guaranteed. If applicable, sugar alcohols have already been removed from the total carb count.